For the future of Lakewood Ranch High boys basketball to shine, it needs to reestablish its culture. 
That's according to Jake Baer, the Mustangs' first-year head coach.
Baer comes to Lakewood Ranch after two seasons at Plant City's Durant High, where Baer led the Cougars to a 26-26 record (14-12 in 2022-23). Baer is also a U16 club basketball coach with Pro Skills Tampa. 
Despite getting his coaching experience in Hillsborough County, Baer said he is well aware of the level the Mustangs boys program reached under former Head Coach Jeremy Schiller, who left to coach the IMG Academy Blue boys program in 2021 after 10 seasons at Lakewood Ranch.
Schiller's Mustangs reached the Florida High School Athletic Association Class 8A state championship game in 2019, losing to 57-52 to Blanche Ely High, and reached the state semifinals in 2017, losing 54-49 to Sickles High. 
Those teams and others under Schiller saw some players earn college basketball scholarships, However, the Mustangs weren't winning because of an overwhelming talent advantage. Baer said it had to do with a culture advantage, something Schiller worked hard to establish and maintain. 
Baer said he saw the Mustangs play under Schiller several times and admired their tenacity and attention to detail. He's making it a goal to get those things back under his watch. 
"We want guys to be accountable to themselves and to their teammates," Baer said. "We want them trying to be positive role models. We want them always being there for the next guy and knowing that the next guy is there for them, too. They need to have a trust in place." 
Baer said the establishment of that culture has already begun. During the offseason, the program held three kids camps in which the current Mustangs served as counselors. Baer said those camps gave him a chance to see who his players are as human beings and how they acted in authority roles. It also gave the players opportunities to bond.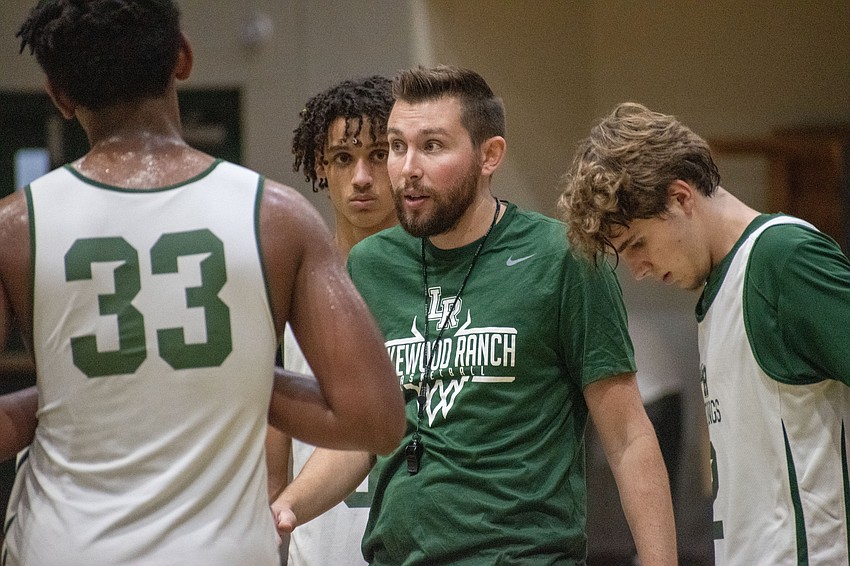 Now that the season is approaching — the Mustangs will play their first game at 7:30 p.m. Nov. 27 against Saint Stephen's Episcopal — Baer has turned his attention to the court, figuring out what type of basketball team he has.
The answer, Baer said, is a team that "can compete in the district this year, maybe even win the title."
That's if everything comes together like Baer said it can.
Even if it does not, being competitive in a district that includes Newsome High, which went 26-4 and reached the Class 7A regional finals a season ago, and Sumner High, which went 20-8, would represent a big step forward considering Lakewood Ranch went 3-21 last season under Chris Kawcak. 
Why is Baer confident he can turn it around? His reasoning sounds a lot like Schiller's did. 
"These kids listen to everything," Baer said. "They're willing to learn. They're sponges. They want to do the best they possibly can. There's talent in a lot of spots here, but the big thing is these kids are tremendous." 
If a turnaround happens, the Mustangs are going to do it running and gunning.
Sophomore forward David Young said Baer's style is fast-paced and aggressive in the hopes of forcing opponents into mistakes and, more importantly, betting that the Mustangs will be better-conditioned team. That would allow Lakewood Ranch to have the advantage in the fourth quarter.
Senior guard Leo Henderson said the team already feels more together than it did a season ago, and the Mustangs have seen the results of that chemistry in practice. They have put together a better defensive effort because everyone knows where everyone else will be on the court.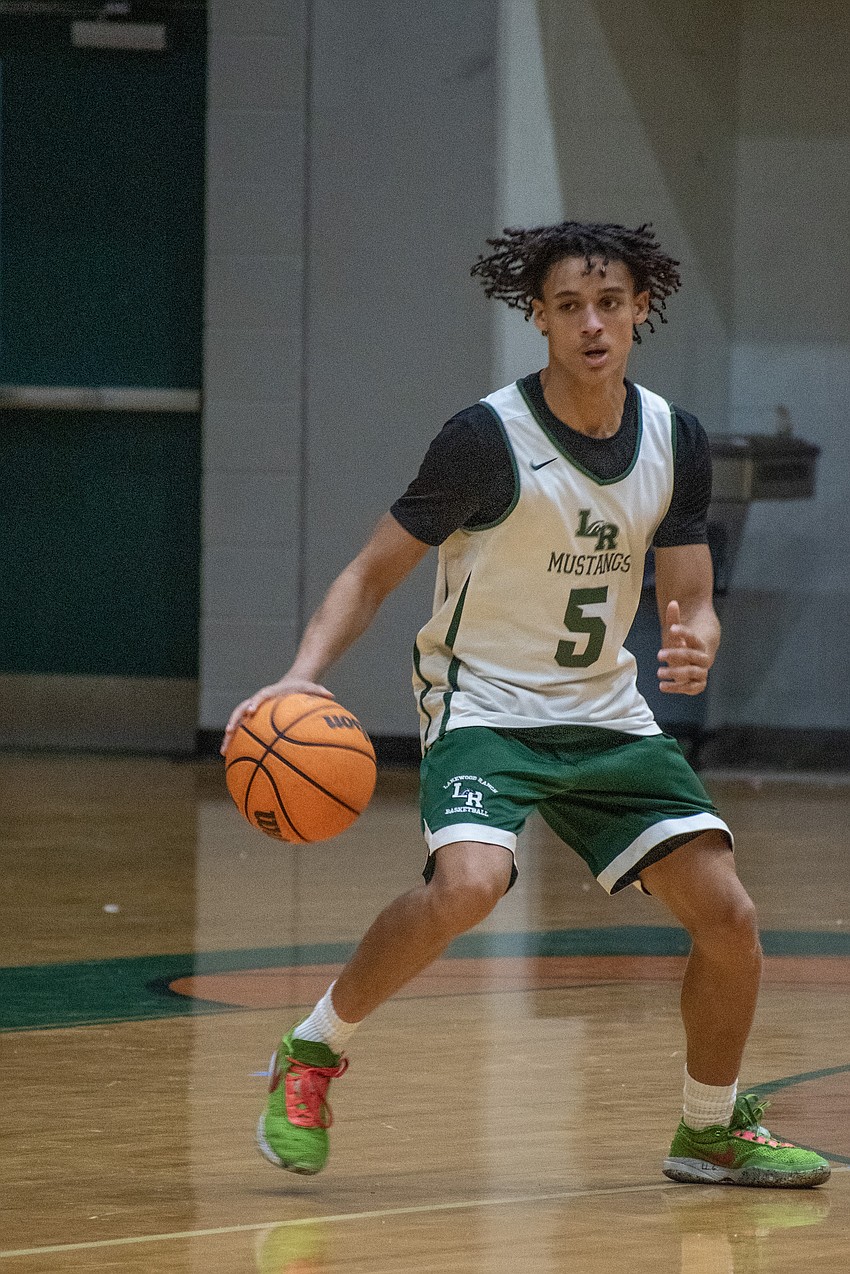 There will be plenty of scoring opportunities up for grabs. Last year's leading scorer, Trey Holweger (8.2 points per game), graduated, and second-leading scorer Nick Bryan (7.1 points per game) transferred to Cardinal Mooney High. Sophomore guard Isaiah Allen (6.4 points per game) is the leading returning scorer.
Baer said Allen, who is 6-foot-1, and Young, who is 6-foot-4 and averaged 3.4 points per game as a freshman last season, can grow into college-level players in time, while Henderson and fellow senior Eli Nelson will provide needed leadership. 
Baer — who Young described as businesslike during practice, though light-hearted off the court — said the team is going to be visible in the community, which he hopes will generate fan interest in turn. 
He's got the support of one prominent community member already: Schiller, who said he's spoken with Baer a handful of times since Baer took the job. 
"I'm excited for Coach Baer and his family," Schiller said. "I met (Baer) a few years ago when he was an assistant at Durant. From everything I've seen, he's been hardworking, high character, and highly invested in the success of his players." 
If Baer gets his way, he will find the same type of success as Schiller.
"I'm just excited to be here and happy for the opportunity," Baer said. "Hopefully, we're going to do the right things and put together a product that everybody enjoys watching."