Nearly a decade since city officials broached the subject of the restoration of the Bobby Jones Golf Complex, the grand reopening of the restoration of the original 18-hole Donald Ross layout is set for 9 a.m. to noon Friday, Dec. 15.
There were many iterations of the project, which started with 45 holes — including what since 1926 evolved into two 18-hole courses plus a nine-hole par-3. The project was eventually pared down to the original 18 holes plus an adjustable nine-hole short course and a nature park. Through it all, the constant was Richard Mandell. The Pinehurst, North Carolina-based golf course architect specializes in Ross restorations, but his work here became a golf course/nature park/wetland project.
As Mandell's work on the golf course winds down, he remains involved with the design of new facilities for the Sarasota Lawn Bowling Club and further development of the nature park. Also, his involvement with the golf course will continue in perpetuity. In his own words, Mandell said, "Sarasota has me for life."
Also in his own words, Mandell looked back on the restoration project's challenges, its homage to the original design, stormwater management techniques and his favorite features of the course.
What are golfers going to find when they play the course?
It's going to be phenomenal, and it's exceeded my expectations. The level of detail that I want is there. The shaping is phenomenal. The accuracy toward Ross' design is as good as anyone's ever going to get given the constraints of drainage. I can't wait for people to play. It's exceeded my expectations and my expectations are about as high as you can get, so I I'm really pleased.
Describe some of the obstacles you had to overcome that were unique to this project.
No. 1, certain people wanted 45 holes redone and other people didn't. We went from 45 holes to 36, then to 27 and a park. There were the non-golfers wanting to protect their golf. It was all political. No. 2 was the drainage challenges and the construction challenges on the site.
Those challenges included the course's location on a floodplain. You've added drainage features to clear stormwater off the course. Did you raise the golf course with excavated soil to create the wetland?
That's exactly what we did. The wetland is part of the park now, and with other water bodies that's 22 acres of wetland. All that material we pulled out of there provides us soil storage, but also allowed us to raise the playing features. The tees, the greens and landing areas are all above the floodplain. 
Previously, the course would regularly flood during heavy rains. Has that been mitigated?
It's a flat piece of land, so when it rains it's going to get wet, but it's not going to flood and it's not going to be prolonged wetness. But people have to understand that we're talking about a high water table and very little elevation change over a 300-some acre piece of property, so that was the challenge from day one.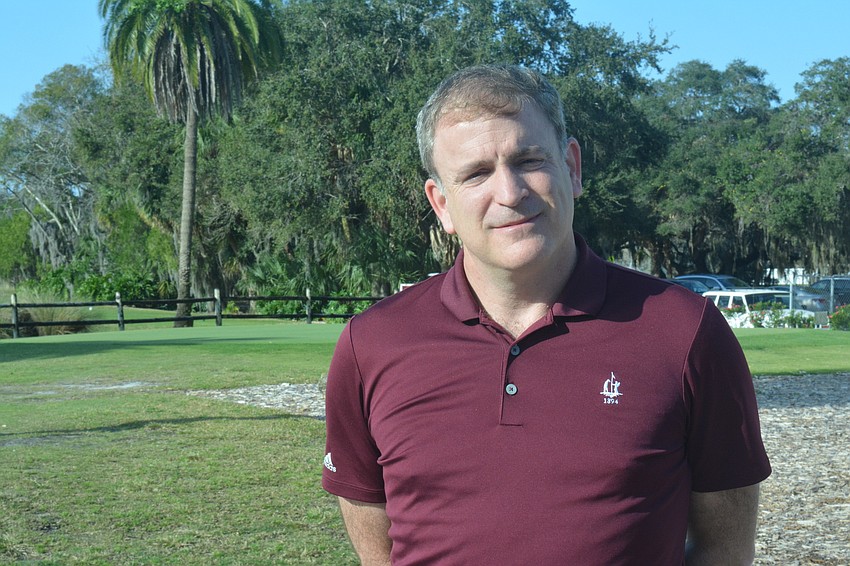 How did modern drainage techniques mesh with the original Ross plans?
The Ross plans were followed precisely. When Ross talks about a green being 4 feet above the fairway, that green is still 4 feet above the fairway. The relative elevation changes don't stray from the Ross notes, but everything's been elevated. He had a few canals in his plans, and we replicated those because they were never really built. The canal that runs through the front nine runs behind the eighth green in front of the seventh tee and then behind the fifth tee and fourth green and then in front of the second tee and out to Phillippi Main B (creek), we had to make some adjustments because he just sketched it but it was never built.
We've talked about features golfers are not necessarily going to notice, but what are they going to see?
They're going to see an eminently playable, fun golf course that's true to the Ross plans. When we were painting bunker lines, I had the Ross plans in my back pocket so the bunkering is spot on. When architects do Ross restorations they'll stray a little bit from the simple bunker shapes that Ross had and make them with a little more flair. That's great, but we didn't do that. 
You can also play exactly from the tees Ross built, matching the yardage that was on the Ross plan. On one hole the Ross yardage might be from the back tee but on the next it may be from the middle tee. The Ross yardages are marked on the scorecard so you can easily find where you're supposed to play from if you want to play the Ross holes exactly as he had drawn. 
What are some other authentic features?
Most modern golf courses have tee boxes that are three, four or five feet high. Ours are one to two feet high. It's a little more challenging because your perspective drops. You're not looking down as much on a fairway, so there's an element of challenge there subconsciously. The other feature that stands out to me is the mounding. We were really true to the Ross plan, which shows lots of mounding in the middle of the fairways. I don't really recall many Ross courses that have that feature, and part of it is because he was smart in the sense that he knew it was low ground and so he utilized mounds as hazards instead of bunkers because if there was water on the course, it would be hard to drain bunkers. The mounding is really phenomenal and I think it's going to catch people's eyes. It's not your typical Florida mounding by any means. I'm not fan of that. 
Are there mixed emotions about turning the keys over now that you're done?
I'm not walking away. Sarasota has me for life. I've got great relationships with not only everybody in the city that I've worked with, which has been an absolute great thing and I'll miss some of that, but I'm not going away. We ended up doing the wayfinding signage for the nature park. We're doing the lawn bowling. I might not be showing up every two weeks anymore, but I've never just walked away from finished projects. It's like I've got 50 kids and all are equally important, and it's in my best interest to make sure that the golf courses succeed so I'm in constant contact with all my clients. I might not get to visit as much, but it's not a handing over the keys and walking away situation at all.