A parrot on roller skates helped the Sarasota County Library on Nov. 15 announce its 2024 One Book One Community selection at Sarasota Jungle Gardens.
Amber, a scarlet macaw, towed a string connected to a pulley system. As she rolled across a stage, the poster revealing the selection rose above the stage.
"An Immense World: How Animal Senses Reveal the Hidden Realms Around Us" by Pulitzer Prize-winning author Ed Yong, beat out finalists "The House in the Cerulean Sea," by T.J. Klune and "Lessons in Chemistry" by Bonnie Garmus.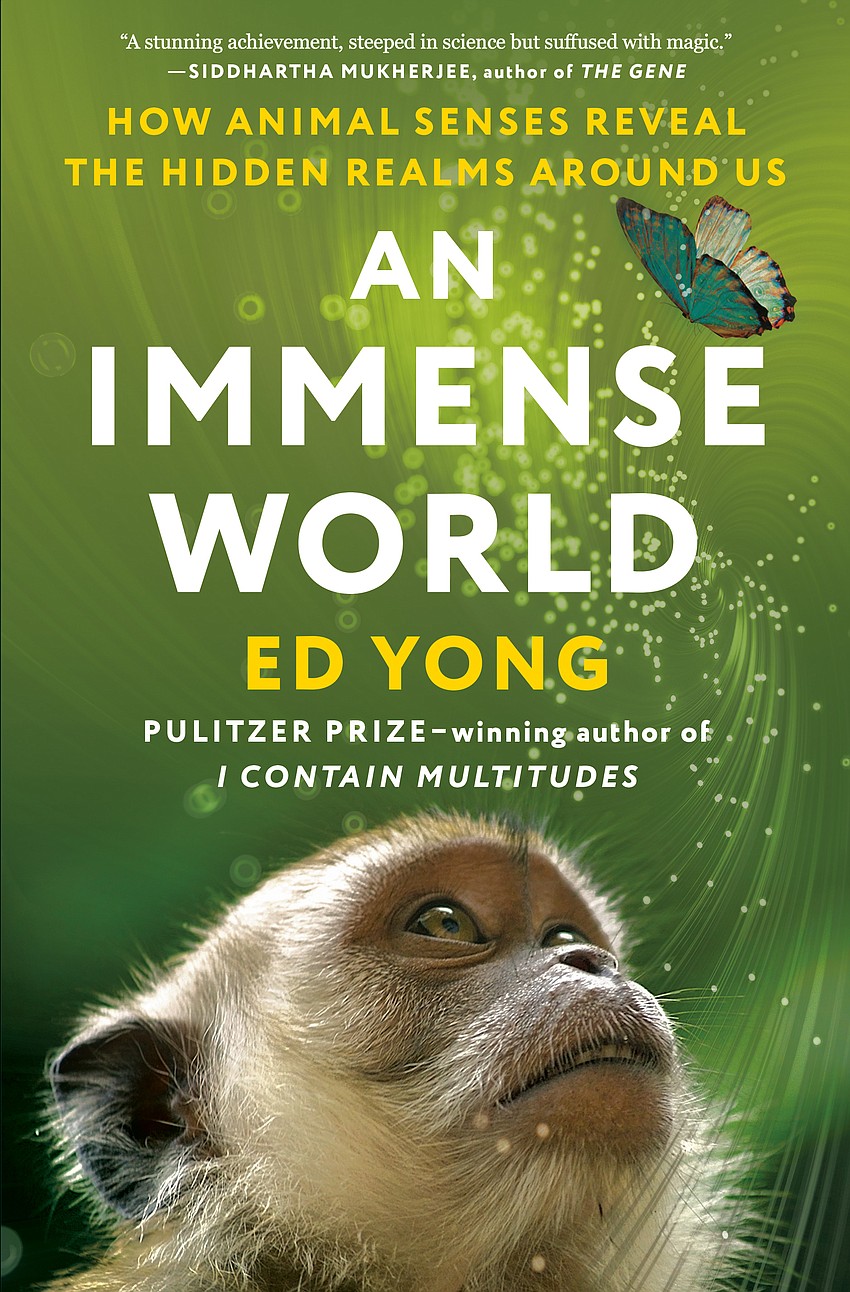 Yong's book will be featured in library programming throughout the year and in the Sarasota County Library's One Book Club. Sarasota County's One Book committee convened for months and selected "An Immense World," because the committee felt it would best serve a communitywide book discussion, because it helps readers gain a deeper appreciation for the diversity of wildlife in the world.
"Almost everyone has experienced some sort of connection with an animal", said Library Director Renee Di Pilato in a media release. "Whether it's a connection with a pet or a one-of-a-kind experience, like swimming with dolphins or going on safari. When you have a chance to connect with another species, it usually brings a sense of fulfillment, and for many people that bond can truly be lifesaving."
In the book, Yong explains that every type of animal, including humans, possesses unique sensory stimuli, each perceiving the world differently.
Upon reading the book and learning about the sensory experiences of the opossum, Dr. Elizabeth Adams, education coordinator at Jungle Gardens, changed how she and her team care for the opossums. Jungle Gardens will incorporate programming related to the book in some area libraries. For younger readers, librarians have selected a number of companion books.
Yong will visit Sarasota County Libraries and Historical Resources on March 1 for author talks at both Shannon Staub and Selby libraries. His schedule is as follows:
10:30 a.m., at Suncoast Technical College Conference Center, 4445 Career Lane, North Port, which is adjoined to the Shannon Staub Library.
7 p.m., at Selby Library, 1331 First St., Sarasota.    
For more information, visit scgov.net/onebook.