What do delicate glass sculptures, ceramic rags, and fiberglass boats have in common? All are featured in new art exhibitions at Sarasota Art Museum.
A contemporary art museum with constantly rotating exhibits, Sarasota Art Museum of Ringling College of Art and Design has transformed its galleries once again. The new exhibitions feature vast collections, powerful stories, and reflections on present-day issues.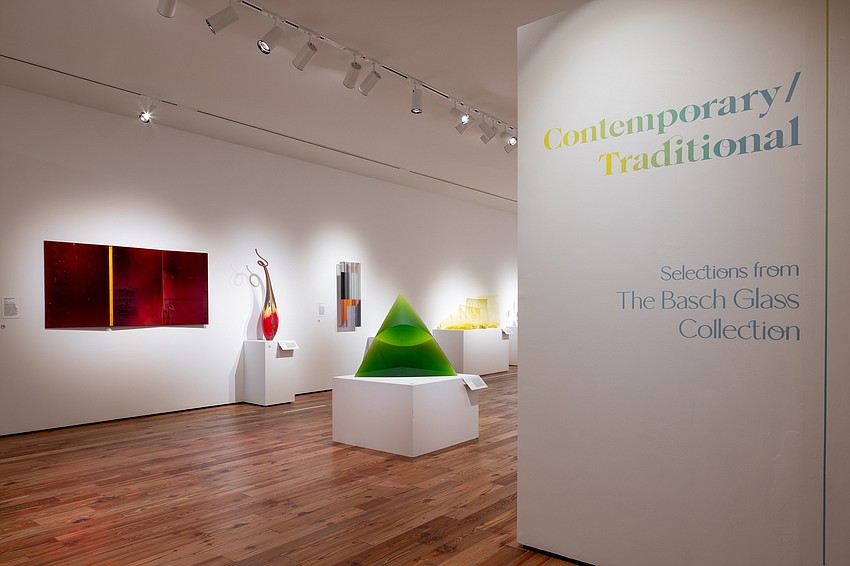 The first is Contemporary/Traditional: Selections from the Basch Glass Collection. On view October 22 - February 11, this collection of more than 40 works by some of the world's leading glass artists gives a glimpse into the dynamic world of international contemporary glass art. Names such as Lucio Bubacco, Jun Kaneko, Laura de Santillana, and Lino Tagliapietra push traditional boundaries to explore and expand on this ancient medium. From delicate figural sculptures to powerful abstract shapes, visitors can see the revolutionizing of glass art in real time.
Also on view at the same time is Juana Valdés: Embodied Memories, Ancestral Histories. For 30 years, Valdés has transformed ideas, thoughts, and feelings into works of art anchored in stories, many of which are inspired by her personal experiences. This exhibition showcases selected works from throughout her 30-year career and explores the history of migration between the Caribbean and the United States, gender, race, and the representation of the female body.
"Seeing Juana's works together for the first time is like reading a novel from the beginning," said guest curator, Francine Birbragher-Rozencwaig. "It is meaningful that this exhibition takes place in Florida, where she arrived as a Cuban immigrant at seven years old. Her art allows us to relate to and learn from her journey and the significant issues she addresses."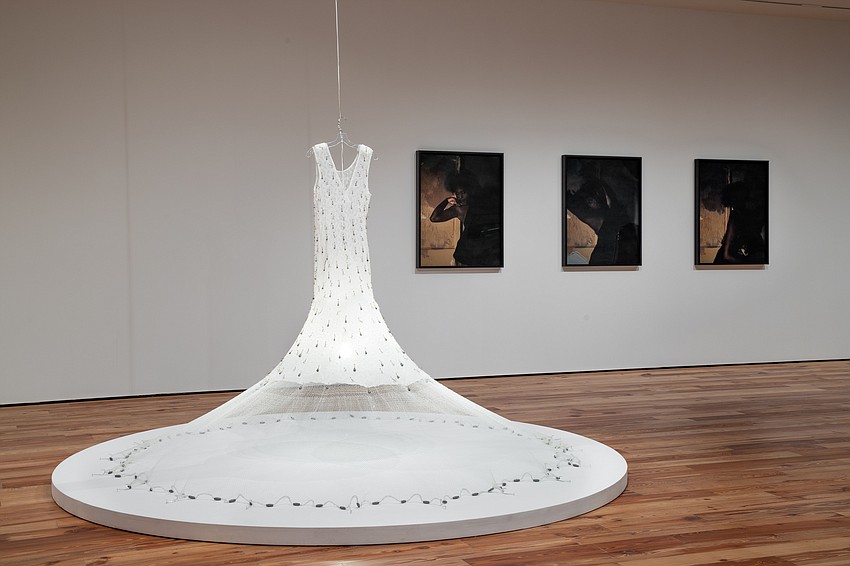 Lastly is Picking up the Pieces by Judy Pfaff, on view November 19 - March 24. As residents along Florida's coast endure the busiest months of hurricane season, this New York-based artist is transforming Sarasota Art Museum's galleries with a site-specific installation inspired by one of the state's costliest natural disasters. In this exhibition, Pfaff explores the devastating impact of Hurricane Ian that battered southern Florida as a Category 4 storm in September 2022. In her largest solo show since 2017, Pfaff is presenting paintings and sculptures that celebrate Florida's beauty and acknowledge its vulnerability to environmental threats.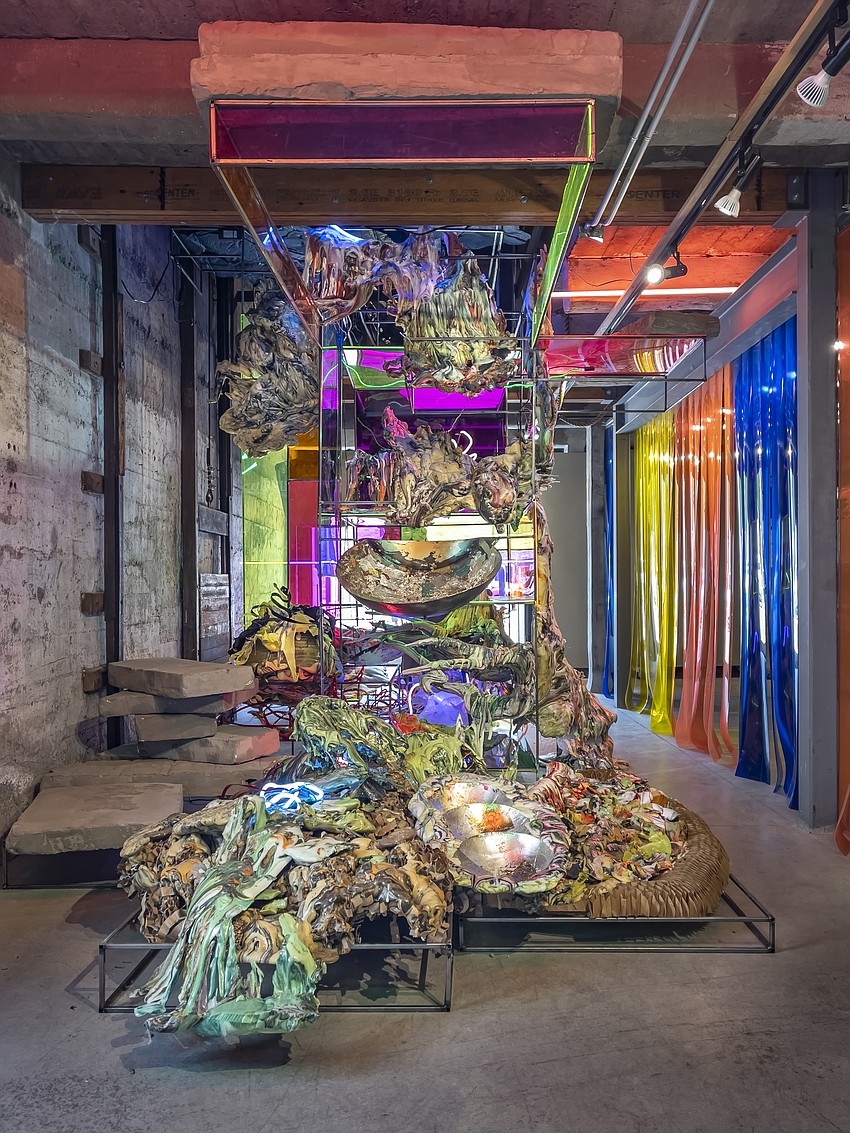 "Seeing with my own eyes the major impact Ian had on the land and homes completely shook me," said Pfaff. Exploring the area was reminiscent of her childhood in post-World War II London and her experiences living in New York during 9/11 when white dust blanketed the area following the collapse of the World Trade Center. "In Picking up the Pieces, I use ordinary materials and natural detritus to distill what I saw during my visit to Florida."
To learn more about and see these three new exhibitions, visit Sarasota Art Museum, located at the old Sarasota High School.