Sarasota resident Connie Lyke-Brown ran the New York City Marathon the same day she turned 80 years old. 
On Nov. 5 she ran her 44th straight NYC Marathon, a record for the women's race and one that Lyke-Brown holds by a several-race margin. Her streak started in 1978, although just three years later she moved from New York to Sarasota. (The first race was held in 1970.)
Lyke-Brown is just two races behind overall record holder Dave Obelkevich of New York, who notched his 46th straight NYC Marathon this year, according to the marathon organizer New York Road Runners leaderboard.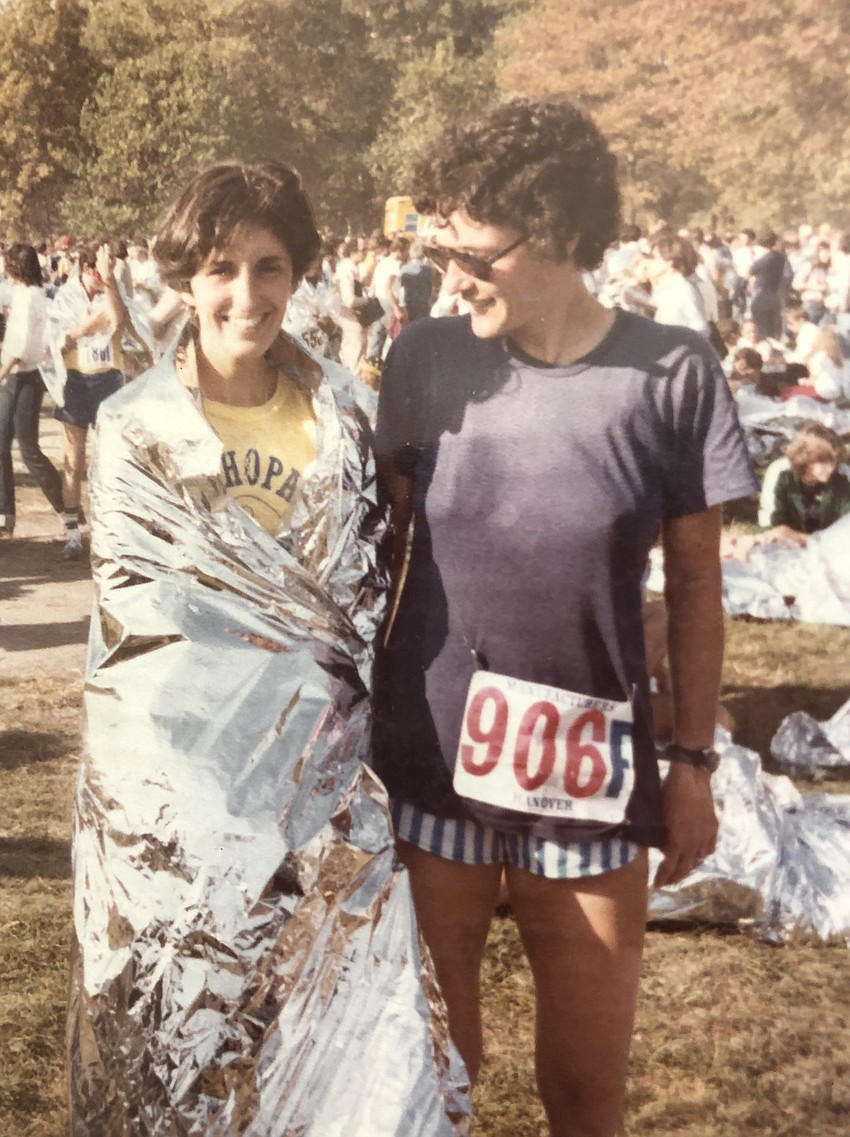 Lyke-Brown hit yet another milestone this year: It was her first marathon in the women's age 80-89 race category. She was hoping just to finish the race; instead she won her division. Her time of 6:21:33 for the 26.2-mile run was the best in the nine-person division field. Lyke-Brown kept up a pace of 14:34 per mile.
"Not only did I turn 80, but I think I got more attention than I ever had in my life," said Lyke-Brown, who was featured in an interview with ABC News Live before the event. "There's nothing like New York, with the 2.5 million (marathon) spectators and 50,000-plus runners."
There was a brief moment, though, when she feared her streak might be in jeopardy, Lyke-Brown told the Observer. 
Lyke-Brown came down with COVID-19 about three weeks before the NYC Marathon.
But she had been preparing for the race long in advance and was able to bounce back from the illness in time.
Lyke-Brown prepped for this race much as she had the previous 43.
"I'm active every single day. I play tennis, pickleball. I only run three days a week," said Lyke-Brown. "(I practice) moderation in diet and exercise. You know when too much is too much."
After the race, Lyke-Brown enjoyed a party at Perry Club NYC with her fellow "streakers," NYC Marathon runners who have run 15 or more consecutive marathons.
"For me it was incredible. (The 'streakers' party) became like a big birthday for me," said Lyke-Brown.
But after the party, it wasn't long before Lyke-Brown turned her attention to the next challenge: a triathlon.
Lyke-Brown returned to Sarasota on Monday, on Tuesday she did a bike ride, and Wednesday she went for a swim. That's because she plans to compete in the Alpha Win Triathlon Series Sarasota race on Jan. 7 at Nathan Benderson Park.
"They say you should take some time off after the marathon, but you can do other things," said Lyke-Brown.
It's uncharted territory for her, but her husband, Matt Brown, urged her to try — after all, she's got the running part down, and she's already a good swimmer.
"I've never biked that long," Lyke-Brown said. "'All you have to do is work on the bike,' he said."
Lyke-Brown didn't even have a road bike suitable for racing, so they had to buy one, and on May 1 she began her swimming training.
"It's a stretch for me. It's good for people to have goals," she said. "I'll make it."
In addition to training for the triathlon, Lyke-Brown has two tennis leagues she plays in, recreational pickleball and house showings to lead as a Realtor with Michael Saunders and Co.
As for next year's marathon, Lyke-Brown said she will "absolutely" continue competing and hopes to notch NYC Marathon No. 45 in 2024.