Scottie Littles isn't taking any of this for granted. 
The Booker High football coach took over a program in 2022 that had gone 1-29 over its previous 30 games. 
Under Littles, the Tornadoes have made the playoffs two years in a row. The Tornadoes' 2023 postseason journey begins Nov. 10. Booker, the No. 7 seed in the Florida High School Athletic Association's Class 2S Region 4 bracket at 6-4, will play the No. 2 seed, Fort Meade High (9-0), at 7:30 p.m. at Fort Meade. 
His team will be the perceived underdog. That's OK with him, he said. As he told his team this week, come playoff time, everyone is 0-0. Perception doesn't matter; on-field results do. 
"Every team is there for a reason," Littles said. "Everybody has the potential to win. You have to play your best game every week." 
Booker is not the only area team locking in their mental states for the most important time of the season. Cardinal Mooney High (8-2) and Riverview High (6-4) also qualified for the postseason. Below is a breakdown of each team's outlook in their opening-round games and what each program's key to victory will be. 
Booker High
The Tornadoes will take on the undefeated Miners, who have outscored their opponents 300-81 in 2023. 
Miners junior running back Keveun Mason has been the source of a lot of that scoring: Mason has 108 carries for 1,067 yards and 14 touchdowns. His production earned him offers from Rutgers University and Liberty University in October, among other schools. Stopping Mason will be a priority for Littles and the Tornadoes defense, which boasts high-level players of its own in defensive lineman Kevontay Hugan, a sophomore, and Jordan Radkey, a junior. 
Offensively, Booker has gone with the hot hand at quarterback. Lately, that hot hand has belonged to junior Jordan Johnson, who threw two touchdown passes in a 42-13 win over Lakewood Ranch High on Nov. 3. 
"He has a gunslinger mentality," Littles said of Johnson. "If he makes a mistake, he's going to play the next series (the same way). He goes out and gives us a chance." 
Johnson has plenty of weapons, including seniors Josiah Booker (614 receiving yards, five touchdowns) and Joshua Burrows (344 receiving yards, six touchdowns). The Tornadoes will also lean on senior running back Ahmad Hunter, who has been a consistent presence in the backfield; he's run for more than 600 yards and six touchdowns. 
Littles knows it won't be easy to keep pace with the Miners on the scoreboard, but his team has the ability to do it. 
"I think we can matchup athletically with anybody," Littles said. "We're blessed to have a lot of good players, a lot of speed. It's going to come down to discipline and execution." 
Riverview High
The Rams (6-4) are the No. 3 seed in Class 4S Region 4 and will host Palmetto High (5-4) at 7:30 p.m. Nov. 10. Riverview already beat the Tigers once in 2023, a 52-42 win on Sept. 8 in which the Rams' offense scored on every possession. That should give Riverview confidence, but it also does not mean a win is inevitable, as both teams have faced (and overcome) adversity in the weeks since that game.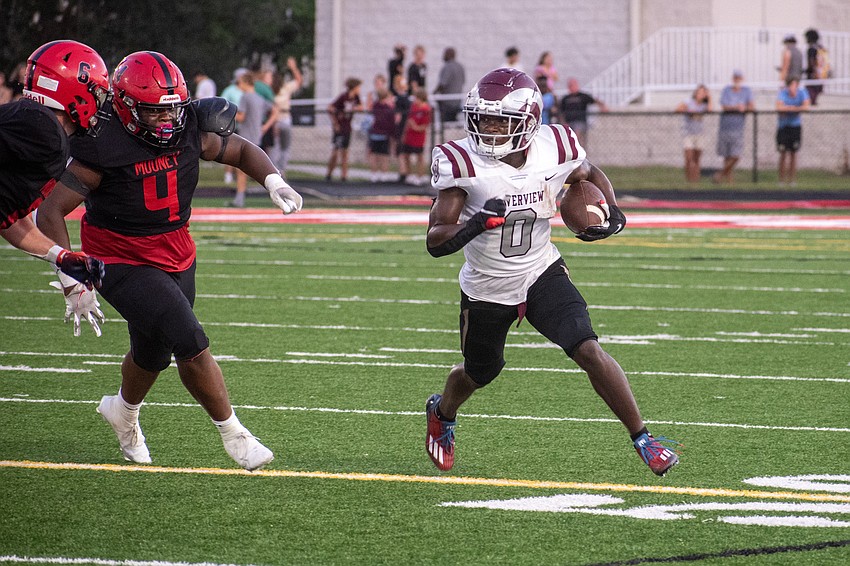 Palmetto can score at an elite level, putting up 288 points this season against a difficult schedule. Tigers senior quarterback Clayton Dees is a Florida International University commit; he's thrown 11 touchdowns to just two interceptions. Senior running back Davaughn Thomas is also averaging 5.8 yards per carry. Rams defenders like junior Landon Marsters (76 tackles, two interceptions) and senior Luke Haskins (four sacks, six tackles for loss) will need to cause disruption and keep the Tigers off-balance. 
Offensively, the Rams will likely try to repeat their performance from the first matchup. Riverview ran for a combined 363 yards and seven touchdowns in that game, while senior quarterback Braxton Thomas added 175 yards through the air. 
Cardinal Mooney High
The Cougars (8-2), the No. 3 seed in Class 1S Region 3, are off this week before a game against No. 2 seed Lakeland Christian (7-3) at 7:30 p.m. Nov. 17. The game will be played at Cardinal Mooney High despite the Cougars being the lower seed, as Mooney won its district and Lakeland Christian did not.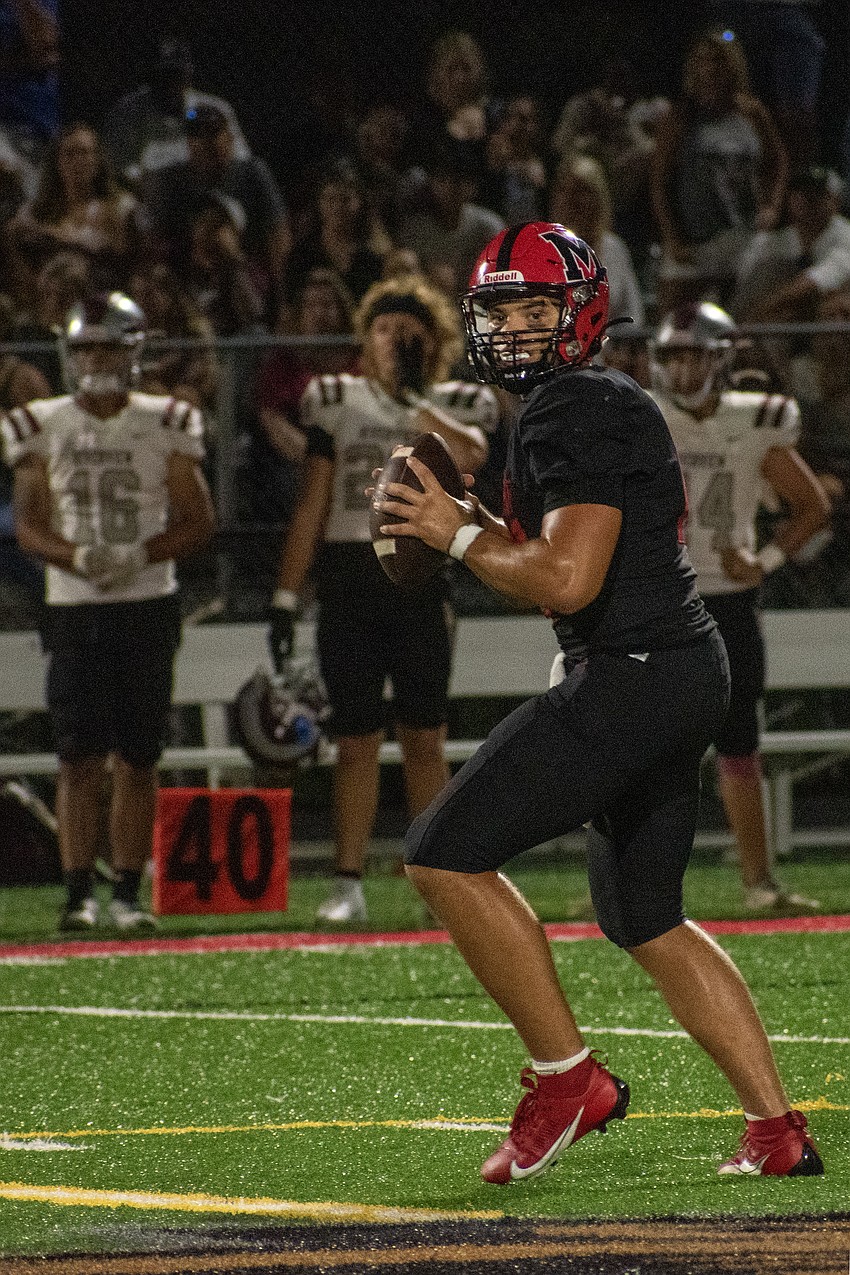 The Vikings use multiple quarterbacks but rely on their running game above all else. Junior running back Josh Bellamy Jr. has 124 carries for 1,028 yards and 12 touchdowns, while junior Killian O'Neal has 80 carries for 578 yards and 11 touchdowns. 
Mooney will need senior leaders like George Leibold to step up and hold the Vikings ground game at bay. 
When Mooney has the ball, it too will look to the ground first. Senior running back Carson Beach has 128 carries for 826 yards and 11 touchdowns, while sophomore quarterback Devin Mignery has 57 carries for 540 yards and six touchdowns. Mignery has also thrown for 835 yards and seven touchdowns since taking over as the starter in mid-September. 
Mooney has played many games competitive into the fourth quarter in 2023. In the teams' eight wins, the Cougars have outscored its opponents 400-61. But in its two losses, to Riverview and to Bishop Verot High (9-1), Mooney has been outscored 85-21. The game against Lakeland Christian will likely be up for grabs late; how the team responds to that moment may decide the outcome.