Greg LeMond, the major partner of the new Sarasota custom bike shop Wheel Street USA, said he still dreams of the Tour de France about once each month.
In the dreams, he will be preparing to start the race before he realizes that he is now age 62, and no longer in a state to compete. 
But as a three-time winner of the race and the only American man to win the competition, as well as a two-time winner of Road Race World Championship, the Knoxville, Tennessee, resident still likes to move fast.
In fact, he has turned to electric bikes, having even founded his own line, LeMond Bikes US.
"It's the closest thing to a bionic person. You don't really realize there's a motor in it. You think it's you," LeMond said.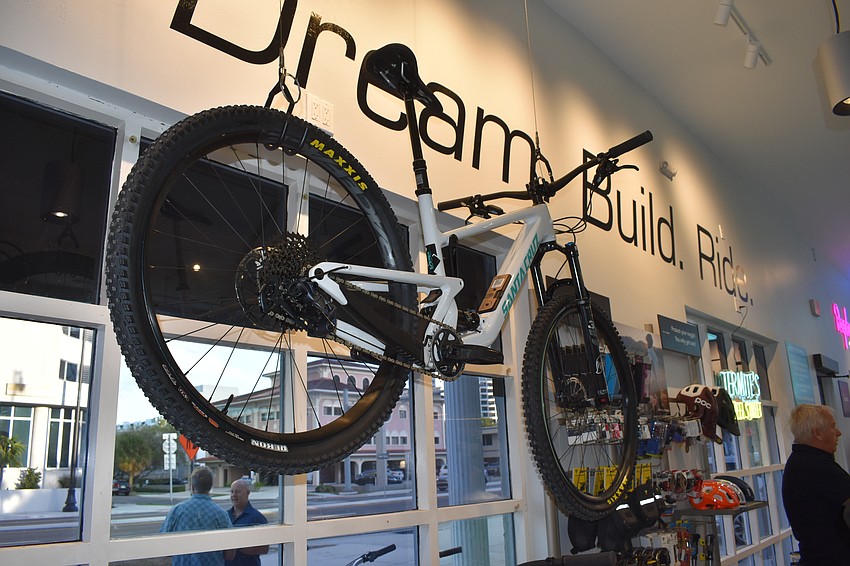 Although the store, which held its grand opening Saturday at 211 N. Tamiami Trail, is the flagship location for LeMond's products and primarily focused on electric bikes, he is not the only prominent individual represented there.
At the center of the store's brand is former BMX champion Termite Hudson, who co-founded the store with his brother-in-law, Jeff Rosenberg. 
As guests enter, they will find Hudson sitting at a counter, designing custom wheels in full view of the public.
Hudson, a Sarasota resident who started BMX racing at age 10 and went on to earn the Florida state championship title as a member of the Eagle Snacks/Profile Racing team as well as winning other championships and titles, calls the store a long-held dream. 
"Bicycling has always been in my blood," he said. 
Also at the store counter, guests will find complimentary cups of coffee.
The store offers custom bike builds that allow guests to choose their own frames and other components, for purposes from fitting the bike to a particular terrain, to aesthetics.
One aspect of the customization is the ability to include graphic design. 
"That's part of what we want to do for each and every bike that we sell —personalize it with either a signature, or a sticker, or possibly a different color spoke, but something that just stands out, that makes their bike different and specific for them for each and every customer," said Sue Hudson, Termite Hudson's wife.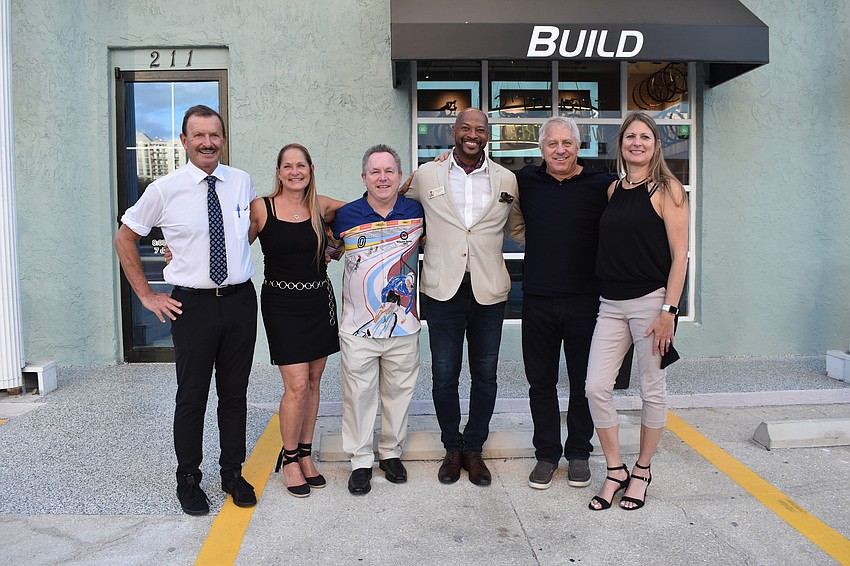 The grand opening also hosted other prominent individuals whose products are represented at the store, including Alex Ostroy from New York, founder of the Ostroy line of colorfully-patterned cycling attire; Aldon Baker, two-time winner of the South African XC Championship for mountain biking who represented South Africa in the 1996 World Championships and founded Alcavi Bikes; Wayne Lee, CEO of Atomik Carbon, a precision wheel manufacturer in Tampa; and Jim Alley, owner of Profile Racing, a component store in St. Petersburg, Florida where Hudson served as mountain bike manager, and his wife Nancy Alley.
"To have our products in your store is truly an honor," Aldon Baker announced at the ceremony.
Also present at the ceremony was city of Sarasota Mayor Kyle Battie, who said he was glad to see the shop enter in the previously vacant location, noting the multimodal transportation nearby, including at locations such as Legacy Trail.
LeMond said having biked on the Legacy Trail himself during his time in Sarasota, he found it a perfect fit. 
"What I loved about cycling is the joy of riding," LeMond said. "When you're racing, that's a different feeling, but just for riding and having fun, I'm all about that now."