Longboat Key remembers the friends and family we lost from May through September.
A
Angelo M. Anaclerio D. died on July 26 at age 87. He is survived by his wife, as well as his brother, daughters, step-son, grandchildren and great grandchildren.
Steven G. Anderson died May 25 at age 84. He was an entrepreneur, pioneer and leader in the medical device industry. He co-founded CryoLife on his dining room table in Sarasota and served as the company's president/CEO from the company's inception in 1984 to April 2015. He was also instrumental in the co-founding of the Save our Seabirds nonprofit. He is survived by his wife, Ann, as well as his children and grandchildren.
C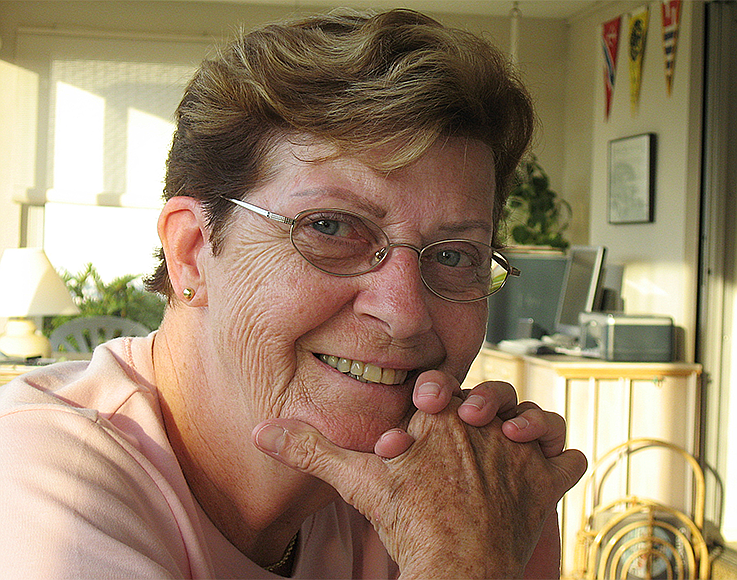 Deborah Chalmers died June 1 at age 84. She enjoyed many afternoons of bridge and tennis, convened social events at Spanish Main Yacht Club, generously volunteered her time to worthwhile causes and enjoyed fellowship at The Longboat Key Chapel. She is survived by her husband, John, as well as her sister, two children and three grandchildren. 
Barbara Cohen died May 10 at age 73. She is survived by her husband, Steven, children and grandchildren.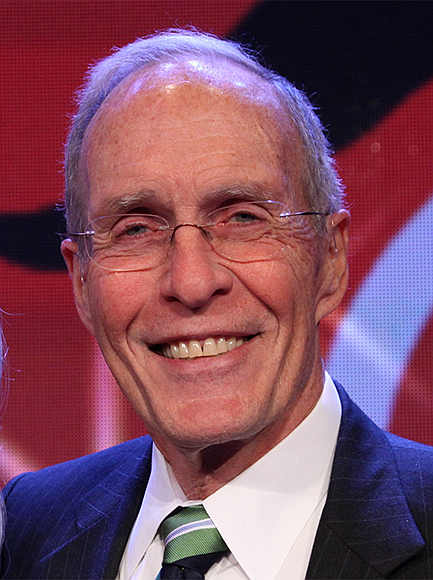 William A. Cook died May 15 at age 81. He was a psychology professor at the University of Louisville, worked at DuPont in Wilmington, Deleware, then moved to New York where he worked at General Foods, Simmons Market Research Bureau and Equifax NDS. He also began his own company e-Strategic Advantage while editing the Journal of Advertising Research for 20 years. After 30 years in New York, he retiredto Florida in 2011.  He was a volunteer emeritus at Mote Marine Laboratory and a 10-year turtle patroller. He is survived by his wife of almost 60 years, Lynn, their four sons, one daughter and six grandchildren.
D
Dr. Gregorio Delgado died June 20 at age 82. He was the director of the Gynecologic Oncology Division at Georgetown University Medical School and the Vincent T. Lombardi Cancer Center. He was a professor at Georgetown University Medical School and the director of the GYN/ONC fellowship program. He is survived by his spouse, Mary, his children and his grandchildren.
Roy Benjamin Diton died July 4, 2023, at age 88. He is survived by his wife, Helen, as well as his sister, brother-in-law, son, daughter-in-law, grandsons, and great grandchildren.
H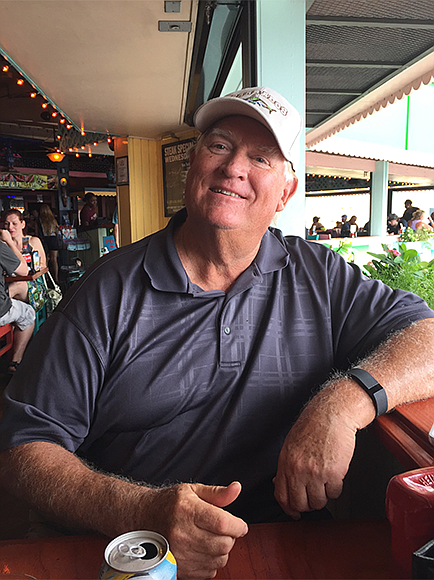 Arthur L. Hersberger died May 22 at age 78. Arthur loved fishing, boating, betting on racehorses, traveling, cooking family dinners, and golfing with his regular group, the Friars, at the Longboat Key Club, which he was a member of for over 20 years. He was never far from a party, was a teller of tall tales, and his sense of humor was unmatched. He is survived by his wife, Christine, his sister, his children, and grandchildren. 
J
Joan E. (Walley) Johnson died May 3 at age 87. Joan spent most of her life as a homemaker, raising and taking care of her family. She enjoyed reading, cooking, baking, spending time with her grandchildren. She is survived by her son Todd, grandchildren, step-grandchildren, great grandchildren, and step-great grandchildren.
K
Ivan Lewis Kushen died Aug. 17 at age 88. He joined the family furniture company, Kushen Brothers Furniture, out of college and later became a leading sales representative of Schnadig International Furniture. Fast walker, fisherman, fun-loving friend, and grillmaster, Ivan had a sharp wit, an infectious laugh, a boundless loyalty to his family and friends, and an unwavering patriotism. He is survived by his wife, Marilyn, his children and grandchildren. 
R
William Lee Rammes died June 28 at age 82. He had a 40-year career with Anheuser-Busch, serving in various capacities throughout the years to include engineering, operations and human resources. He was a good listener, caring man with a subtle sense of humor, had a joyful laugh and loved nothing more than to spend time with his grandchildren. He is survived by his ex-wife Mary, his children and grandchildren.
Michael Rosenberg died Aug. 2 at age 84. He spent many enjoyable years volunteering himself and his boat to the Sarasota Auxiliary Coast Guard. He is survived by his sister, Arlene Swiger, his niece and nephew and grand nephews. 
S
Christine (Chris) Sherman Shivery died June 14 at age 75. She married her husband, Chuck, in 1969 and moved with him to Spain as part of his Naval deployment. Returning to Maryland, they raised their son while Chris worked as a nurse for Union Memorial and then Maryland General Hospitals. Aside from her family and nursing career, Chris had two great passions in her life: her artwork and her love for animals. She is survived by her husband, her son, her sister, nieces and nephew.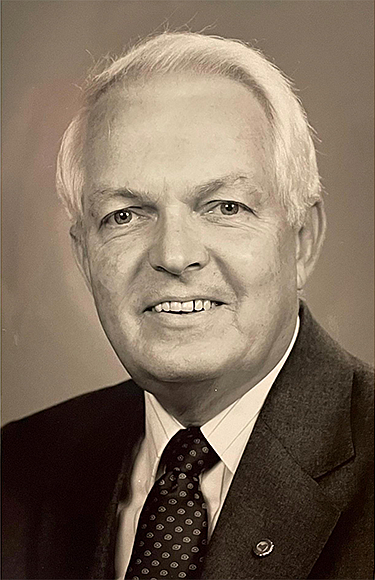 Jack Robert Swartz died Aug. 23 at age 92. Jack retired from Niagara Mohawk after 36 years, mainly working in the labor relations department. Jack was a U.S. Army Veteran having served during the Korean Conflict. Jack was  served as campaign chair for the United Way, active in activities for Special Olympics and spent years as a little league baseball coach. He is survived by his friend and companion, Gisela Virgien, his sister, nieces and nephews, children, grandchildren and great grandchildren.
T
Stuart Paul Tauber died Sept. 5. He is survived by his wife, Jacquelyn, brother, sister-in-law, daughter, nieces and nephews, son-in-law and granddaughters.
W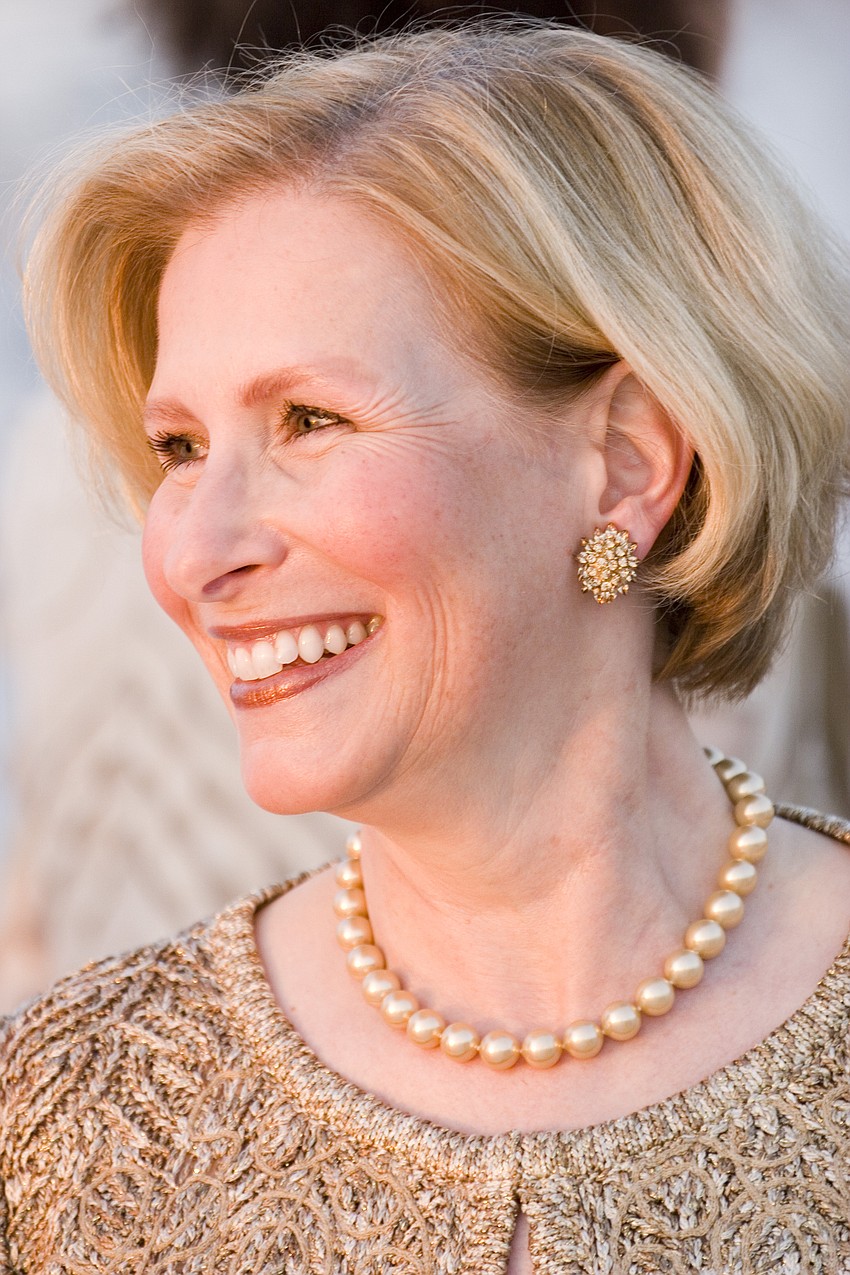 Lisa Walsh died Sept. 14 at age 69 from complications from her Parkinson's. 
A third-generation newspaper woman, Walsh went to the University of Missouri School of Journalism with the intent of following her father and mother's footsteps. But when Walsh and her future husband wound up in the same newspaper classes in J-school, she switched to advertising. 
That switch came in handy when the Walshes reached the Topeka Capital-Journal in Kansas and learned spouses couldn't work in the same department. Lisa sold advertising, while Matt started out as a reporter. In her first year on the job, Walsh became one of the newspaper's top salespeople. 
In 1995 the Walshes, along with Lisa's parents, David and Ruth Beliles, and a small group of investors purchased the Longboat Observer. When the Observer's bookkeeper quit, Matt begged Lisa to take on that job — in addition to her duties raising three children. 
As the Walshes grew the business, Lisa went from bookkeeper eventually to executive editor overseeing all content of four community weeklies — the Longboat Observer, East County Observer, Sarasota Observer and Siesta Key Observer — and Season magazine. 
Devotion to community and her friends and family were a hallmark of Walsh's life. On the community side, she served as president of the boards of Safe Place and Rape Crisis Center and the Longboat Key Center for the Arts and on the boards of the Longboat Key Chamber of Commerce and Ringling College Library Association. As the chair of galas for the American Jewish Committee, Neuro Challenge Foundation for Parkinson's and Sarasota Ballet, she raised thousands of dollars for those organizations.
Walsh was an intensely loyal philanthropist who gave time and treasure to a host of causes; and a go-to friend for many who loved to giggle with her partners-in-crime while also providing a trusted and empathic shoulder.
"I learned early on in our marriage," said her husband Matt Walsh, "despite her diminutive size and elegant demeanor, it was never a good idea to tell her she couldn't do something. She had amazing inner strength and determination; always poised, never a raised voice, never complain; she would do what needed to be done, never giving up. It was that way to her last breath. A role model for us all."
Walsh is survived by her husband, Matt, and three adult children, Emily, Kate and Brian. Walsh is also survived by her father, David Beliles, who lives in Sarasota, and her brother, David Beliles Jr., who lives in Lincoln, Nebraska.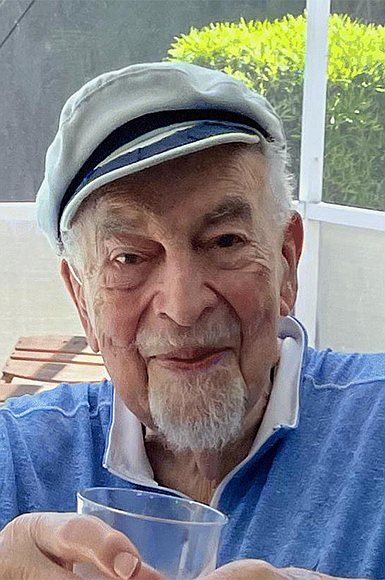 Dr. William I. Weiss died May 10 at age 101. Graduating from New York University  and its College of Medicine, he began his 75-year career as a physician in the U.S. Army during World War II. He subsequently created a successful allergy practice in New Jersey, in addition to conducting numerous clinics at the VA and multiple area hospitals. He also served terms as president of the Medical Society of New Jersey, The New Jersey Allergy, Asthma & Immunology Society, and the medical staff of St. Barnabas Medical Center in Livingston, NJ. He frequently appeared on local newscasts in the metropolitan New York area with the latest pollen counts, front and center in the never-ending battle against ragweed. In his retirement, he was appointed Medical Director of the New Jersey State Board of Medical Examiners. Upon his relocation to Sarasota, he volunteered as a physician at the Senior Friendship Center and as a builder with Habitat for Humanity, both lasting into his nineties. He is survived by his wife, Lenore, his children, grandchildren, and great-grandchildren. 
Daniel A. "Dan" Wolf died June 8 at age 79. He was a founding member of Turning Pointe Autism Foundation. He is survived by his wife Penny, his siblings-in-law, his sons, and grandchildren.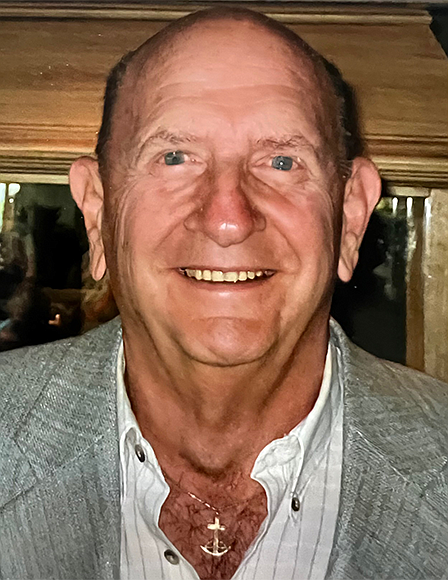 Richard (Rick) Raymond Williams died May 8 at age 94. After graduating high school, he enlisted in the Army and served in Italy and Greece, receiving the Army of Occupation Medal and the WWII Victory Medal. While stationed overseas, he met and married his first wife, Patricia Devereaux Jennings, in 1948.  Upon returning to the States, he graduated in 1953 from the University of Minnesota. He joined General Motors' personnel department in 1953. He was also a member of the Elks, Knights of Columbus and Kiwanis. Post retirement and the passing of his first wife in 1983, he went on to marry Dorothy Williams in 1986. He is survived by his wife, Dorothy, his nieces and nephews, children, step-children, grandchildren, great grandchildren and a great-great granddaughter.