University Town Center is ringing in the holiday season with Sarasota's Nik Wallenda crossing Cattleman Road on a high-wire to light a 50-foot Christmas tree.
Wallenda's performance is just one part of UTC's kickoff to the holiday season during Santa's Grand Arrival Parade and After Party on Nov. 11.
"It's definitely going to be an extravaganza," said Julie Fanning, the marketing director for Benderson Development. "Each year, we try to make the kickoff event bigger and brighter than the year before, and I definitely think people can expect a very special holiday event."
Fanning said 5,000-7,000 people attended last year's Santa's Grand Arrival Parade. The event will begin at 5 p.m. with live DJs, holiday characters, food trucks and more across the Mall at University Town Center main entrance lot and the West District at UTC. 
Before the holiday festivities begin, there will be a special Veterans Day tribute at 6 p.m. that will include the Sarasota Military Academy Color Guard presenting the flags and Shantel Norman performing the National Anthem. 
"We felt it was very important to honor the veterans in our community," Fanning said. "We have a couple other surprises in store to honor veterans and those who have served in our community."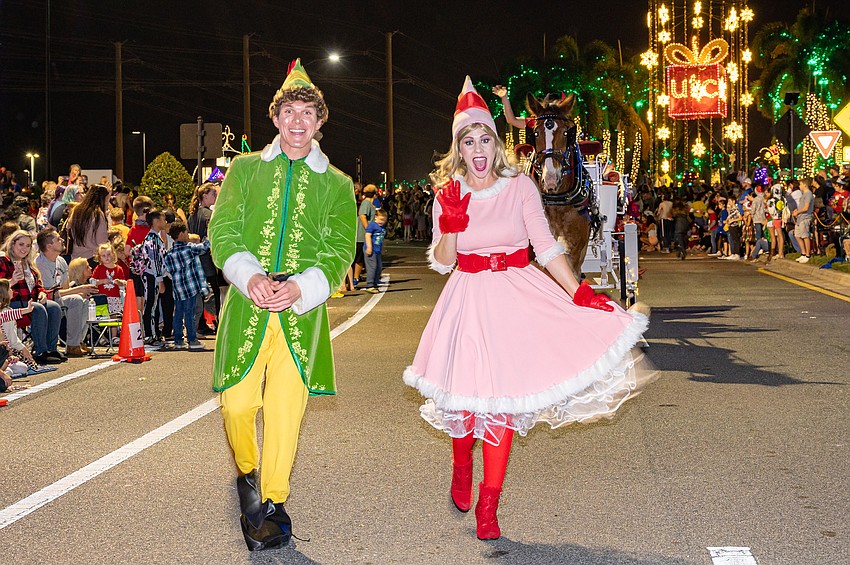 Wallenda will cross Cattleman Road around 6:15 p.m. to light the Christmas tree in a roundabout on Cattleman Road.
Then Cattleman Road will be flooded with nearly 50 decorated floats and vehicles as well as dance troops and businesses and organizations walking in the holiday parade. Local businesses and organizations, such as Nathan Benderson Park, Nate's Honor Animal Rescue and Circus Arts Conservatory, will participate in the parade. 
Fanning said $75,000 in parade prize money will be awarded. 
Once Santa makes his grand entrance at the end of the parade, a fireworks show will light up the sky. 
New to this year's seasonal kickoff is the after party with a 90-minute performance by Bradenton rock band We the Kings. The parade route will be cleared to allow people to get closer to the stage, which will be just north of the Christmas tree on Cattleman Road, and dance in the street. 
"This is definitely an event that we do for the community, so it was very important for us to showcase our local talent and make this truly a community event," Fanning said. "You can't get much bigger than Nik Wallenda and We the Kings."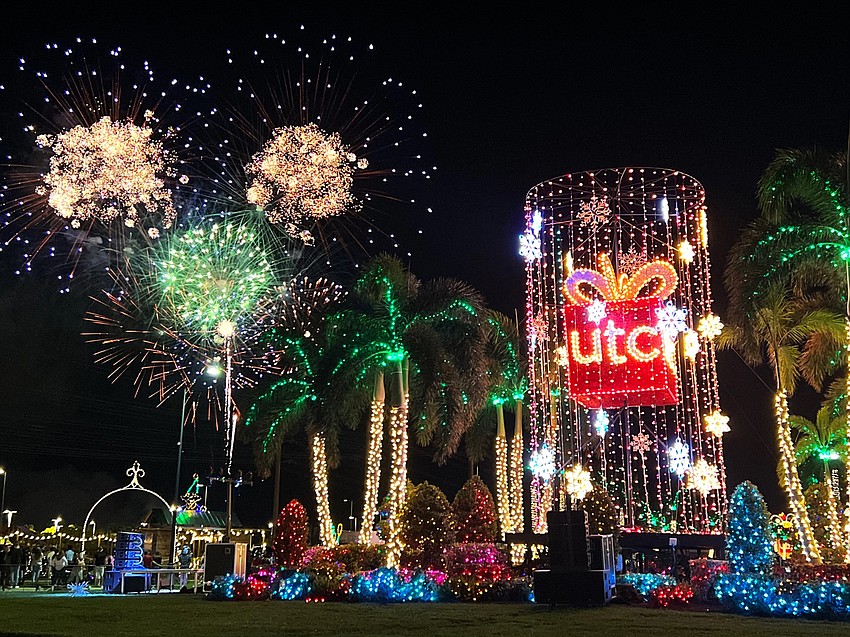 After Santa's Grand Arrival Parade and After Party, UTC will begin its Holidays at UTC festivities, which include nightly light shows, ice skating on real ice, outdoor holiday movies, horse-drawn carriage rides, regular live entertainment and fireworks shows. 
The fireworks shows will be held at 9 p.m. every Saturday, and the outdoor holiday movies will start at 7 p.m. Fridays and Saturdays starting Nov. 17. 
Horse-drawn carriage rides will be available Thursdays through Sundays starting Nov. 12. 
The light shows are choreographed to music and will run every 30 minutes from 6:30-9:30 p.m. beginning Nov. 12. 
"We have an incredible light show that is an all new show from previous years," Fanning said. "This will be our first light show of the season and then they'll run nightly. Between our millions of lights and holiday music, they should definitely get everybody in the holiday spirit."
The ice rink will open the week of Thanksgiving.
The Nov. 11 parade marks the openiing of Santa's Flight Academy, which is an immersive virtual experience inside the mall where kids of all ages can meet Santa before stepping inside his 22-foot-tall sleigh and seeing themselves drive the sleigh as presents are delivered around the world. The present delivery experience is new this year.