Lakewood Ranch's Jack Milholland remembered the first Our Lady of the Angels mass he attended in 1999.
There only were 30 to 50 people attending the mass, which was taking place at 2 p.m. on a Sunday at Living Lord Lutheran Church. Our Lady of the Angels was not yet established enough in its first year and didn't have a place to call home. 
Now the Our Lady of the Angels' congregation consists of about 3,100 families and the church is working on expanding its facilities, including a parish activity center and a rectory.
"Parishioners have been waiting years for this project to happen," said Rev. Sebastian Szczawinski. "There was always something. It was COVID, and before that, it was the church being built. We've had many challenges, but we're able to overcome those to get to this point. People are extremely happy and very supportive as well because they can see the need for it."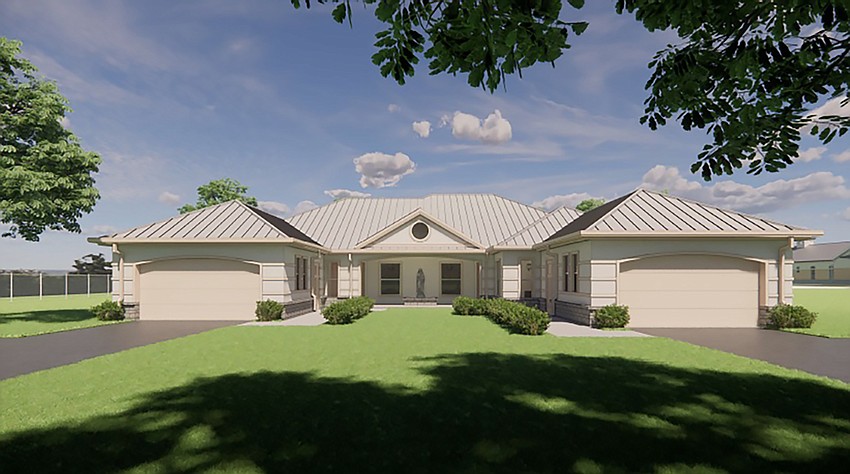 Szczawinski said the church has grown along with the increase in population in Lakewood Ranch. 
"We know we are growing and it is a challenge and a blessing for us that people want to be here, want to be with us and they want to have a spiritual life," he said. "From any business point of view, if you have so many people who want to come and you cannot serve them because you don't have enough space, it is just not right."
The $9.7 million project is an increase from the previously projected $6.6 million cost as a result of inflation, Szczawinski said. The church has been able to raise nearly $4 million. 
The proceeds from the Our Lady of the Angels Catholic Church 21st annual Angels Golf Tournament Oct. 30 at the River Club went toward the church's Building Our Future campaign for the new facilities. 
Our Lady of the Angels is hosting a groundbreaking for the new parish activity center and rectory Nov. 4. 
"We are hoping once people see the shovels in the ground and the building starting to go up that it will re-energize them and other people to say, 'We want to contribute to help this become a reality,'" Milholland said. 
The first step in the construction project is the removal of the three portable buildings. The buildings will be used at St. Margaret Parish in Clewiston. Then the site and utilities work will begin followed by the construction of the parish activity center and rectory. 
The project is expected to take 12 to 16 months. 
Milholland said the construction of a new parish activity center and rectory is the start of "a new chapter in the book of Our Lady of the Angels."
"As one of the original members of Our Lady of the Angels, it's a huge leap forward," he said. "We've grown exponentially. It's unbelievable. We're able to offer so many different programs besides faith formation for the 500-plus children. We have people wanting to do other things here, we just can't because of the very limited space we have now. We'll be able to expand different ministries and organizations within the church."
The church will build a new 12,580-square-feet, one-story building that will house 10 rooms of various sizes for its ministries and programs. It will replace the church's three portable meeting rooms. 
"The building we have now never was intended to be there for such a long time," Szczawinski said. "It was a temporary solution for three or four years. Eighteen years later, we still don't have the proper building."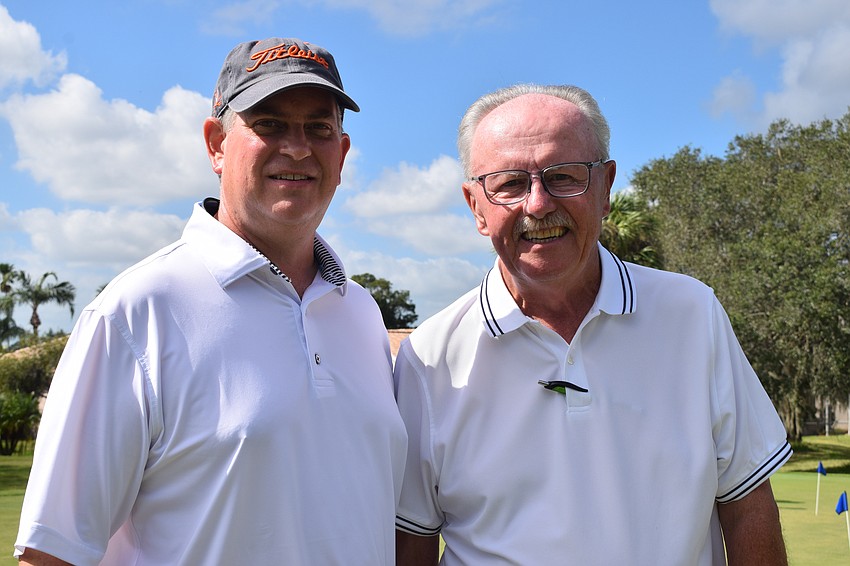 The three portable meeting rooms are not enough space to accommodate the more than 500 children participating in the church's religious education programs. Szczawinski also said groups are constantly waiting to have access to the meeting rooms. 
"I don't like to say no to people who want to come and be here, but because of our limited space, we need to do that. It's heartbreaking."
Milholland said the new facilities will allow the church to serve its ministries in mental health, men's and women's groups, teenage groups, outreach services and more. 
"People hunger for faith, they hunger for community and they hunger for what we can offer," Milholland said. "It allows them to come together as a community and see people they might not see that often. It allows us to be that welcoming community that is the essence of what being Catholic is about."
A two-unit rectory also will be constructed on campus for the priests who currently live in Rosedale Country Club. Szczawinski said having a rectory on campus will allow the clergy to be available more easily in case of emergency.