The fall sports season is coming to a close in the next few weeks, but all that means is the winter sports season is ready to begin. Boys and girls soccer teams start preseason games this week and will hold regular-season games next week, with basketball and other sports to soon follow. 
Here's a preview of the biggest storylines to watch this winter sports season:
Boys basketball
The biggest surprise of the 2022-2023 season was the turnaround of Sarasota High, which went 21-6 in its first year under Head Coach BJ Ivey after going 5-20 the prior season — though in retrospect, given Ivey's bona fides, no one should have been surprised. Ivey gets his teams ready to play every year. Can the Sailors keep the momentum going in 2023-2024 and make a deeper playoff run? 
Elsewhere: Riverview High has a new head coach in Brandon Knecht, a veteran assistant coach in the area, after going 10-19 last season (but upsetting Sarasota to win the district tournament). The Rams also lost leading scorer Jason Jackson to graduation — he's now playing in the Overtime Elite developmental league for a season before heading to the University of Mississippi. Can the Rams overcome that loss and quickly gel under a new coach?
At Cardinal Mooney, the Cougars have a senior-laden roster and a chance to do big things, as leading scorers Kevin O'Donoghue (12 points per game), Connor Heald (11.7 ppg) and Dylan Higgins (11.2 ppg) are all set to return from a team that went 17-10 in 2022 under Head Coach Vince Cherry. Meanwhile, Booker High will keep rebuilding in year two under Head Coach Carl Williams; the Tornadoes finished 10-16 last season. 
Girls basketball
In all of Sarasota high school sports, there are no programs as consistent in their success as the Cardinal Mooney and Booker girls basketball programs in recent years. Mooney has reached the Class 3A state championship game three years in a row — losing all three — while Booker has reached the Class 4A Final Four two years in a row, losing to back-to-back state champion Lake Highland Prep both years.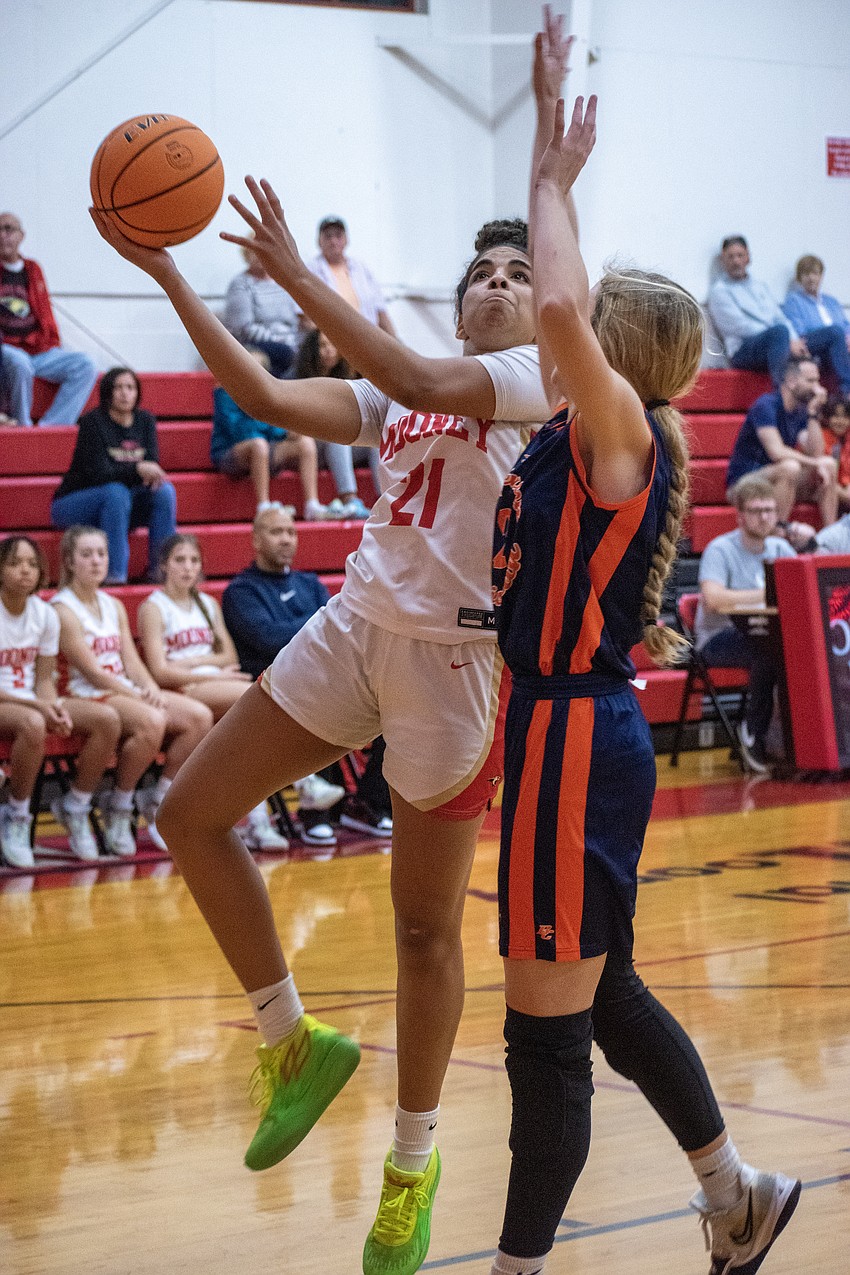 Both teams have challenges entering 2023-2024. The Cougars graduated Olivia Davis, the team's top scorer (16 ppg) and unquestioned emotional leader, while Booker has to replace three of its top four scorers, though leading scorer Jakai Peterson (11 ppg) returns. Despite these losses, I have a hard time seeing these programs falling too far from their previous highs, if they fall at all. There's still a lot of talent on both rosters: juniors Kali Barrett (15.2 ppg) and Sy'monique Simon (11.7 ppg) are a deadly one-two punch at Mooney, while Peterson is a threat to score for Booker every time she touches the ball and plays tight defense. 
The programs' coaches — Marlon Williams at Mooney, Ty Bryant at Booker — also know how to get the most out of their teams. This is a preview column, not a prediction column, but don't be surprised if one or both teams get back to Lakeland for the Final Four this season. 
Boys soccer
2022-2023 was a down season for the area's boys soccer programs, but there are reasons for optimism heading into this season. 
A new coach at Riverview High is one. RJ Lindquist, who has gained coaching experience with the FC Sarasota club program, will take over the Rams program. Senior captain Anthony Metivier also returns for the Rams, giving the team a stable presence up front. 
Elsewhere, Cardinal Mooney went 6-6-2 but lost to Bishop Verot in the district tournament semifinals. Junior Mark Yencik, who scored six goals as a sophomore, and senior Farid Dib, who scored five goals as a junior, give the team reliable scoring options. Depending on the development of Yencik, Dib and the rest of the Cougars, the team could make noise in the district this season. 
Girls soccer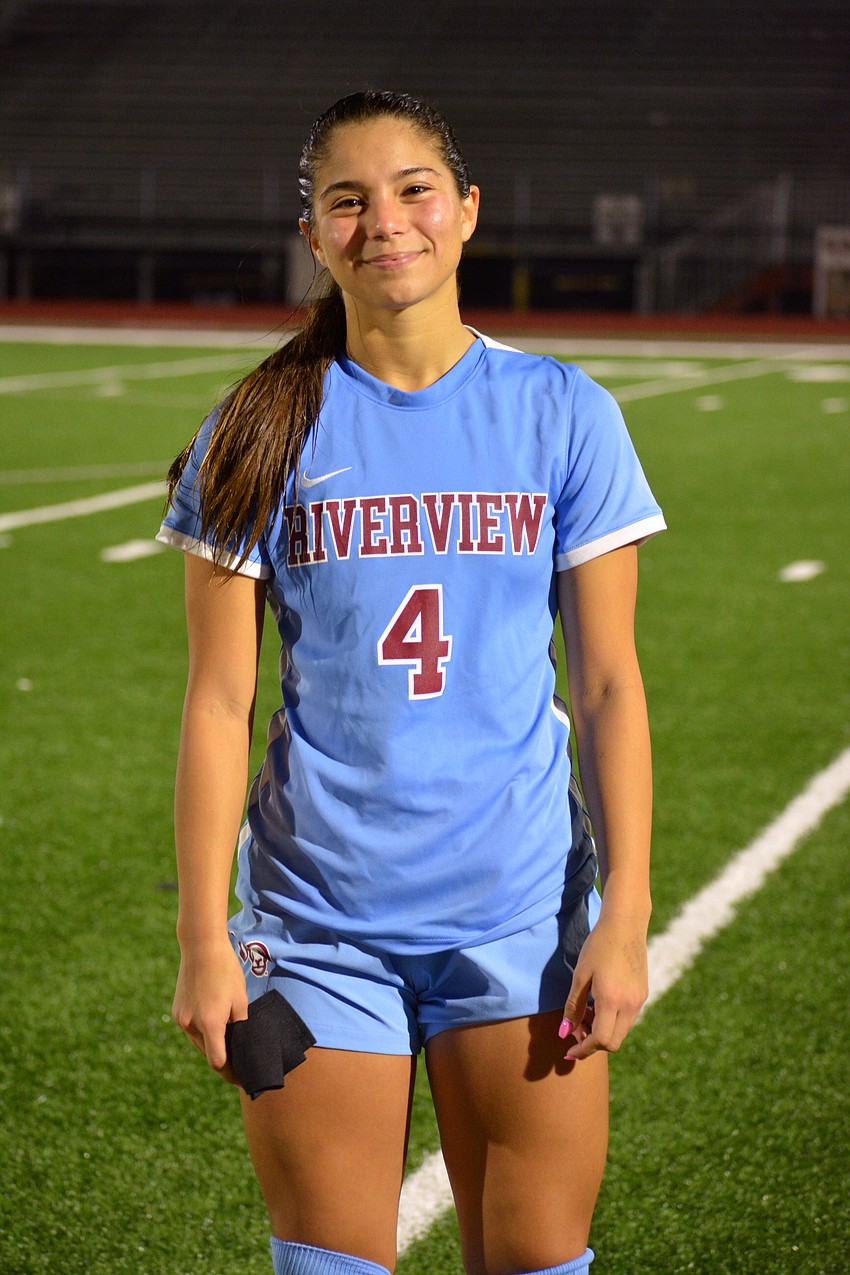 Riverview went 7-2-3 under Head Coach Joe St. Onge last season and graduated just one of its top six scorers. Junior Rachel Paule in particular is a player to watch after she scored nine goals as a sophomore. Consistency is typically a recipe for success, so it would not surprise to see the Rams improve on their record this season. 
At Sarasota High, the Sailors went 9-6-1 last season, but lost Head Coach Cole Richardson, who is now at Lakewood Ranch High. Taking over the program is Kevin Reasor, who will have some talented players at his disposal, including junior Zitlaly Salinas-Sanchez, who scored 11 goals last season. 
Cardinal Mooney went 9-7-2 and reached the Class 3A regional quarterfinals before being eliminated by Tampa Catholic. The Cougars were led on offense by Gina Totera, now a senior, who scored 13 goals. 
Girls weightlifting
Of the winter sports that require the most brawn — girls weightlifting and wrestling — the Sarasota area has seen more success in weightlifting in recent years. Last year, Riverview has two qualifiers for the state meet: Sophia Hamer and Allysen Byerley. Hamer is now graduated, but Byerley is a senior and has a chance to do big things. Byerley, who competed in the 183-pound weight class, had her best performance at the team's Class 3A regional meet, hitting 120 pounds in the Snatch event, 185 pounds in the Clean event and 155 pounds in the Bench event. 
At Cardinal Mooney, junior Zoe Kirby, who also competes in the 183-pound weight class will look to build on her performance as a sophomore, when she finished seventh overall in the Olympic division at the Class 1A state meet, lifting 110 pounds in the Snatch event and 135 in the Clean event.