The Rosemary District arts venue Fogartyville may have been named after a cemetery outside of Bradenton, but it's anything but a cultural graveyard.
However, unless you're a public radio listener, live in the neighborhood or are a diehard American roots or world music fan, you may not have heard of it. It's a grassroots operation that does little advertising. Located at 525 Kumquat Court in the Rosemary District, it's in a fast-changing neighborhood that still is home to a ramshackle boarding house around the corner.
But Fogartyville has a devoted cadre of members and is a fixture on the folk-world music circuit in the South. "Fogartyville is an excellent roots music venue — exemplary, in fact. I've always enjoyed my visits there," said singer/songwriter Steve Forbert in a Facebook Messenger chat.
Fogartyville is the brainchild of Arlene Sweeting and David Beaton. The two met around 2000, when Sweeting was running for a seat in the Florida Legislature and hired Beaton as her campaign manager. Sweeting, a former teacher, lost the race, but she and Keaton became partners and opened a coffee house in Bradenton.
Sweeting and Beaton used to walk down a dead-end road that led to Fogartyville Cemetery. Some of Manatee County's original settlers are buried there and they used to grow coffee, Sweeting says.
"We knew we were building a coffee house, so it seemed fated," she says, though Beaton was sure the name would always be misspelled because of how Creedence Clearwater Revival founder John Fogerty spells his name.
Fogartyville was originally based in Bradenton for five years at the site of an old Greyhound bus station that had more recently been a Mexican restaurant. It began with community table talks with local officials on Tuesdays, improv on Wednesdays and open mic nights on Thursdays before expanding into music on weekends. 
The coffeehouse added a public radio station in 2005 thanks to a Clinton Administration program that awarded 100-watt licenses to nonprofits. Two years later, the coffee house closed in Bradenton as Sweeting and Beaton moved to Sarasota to focus on the radio station, WSLR 96.5. 
"We didn't have a venue. We were doing events in the community in different places," Sweeting says. "People kept saying they missed Fogartyville."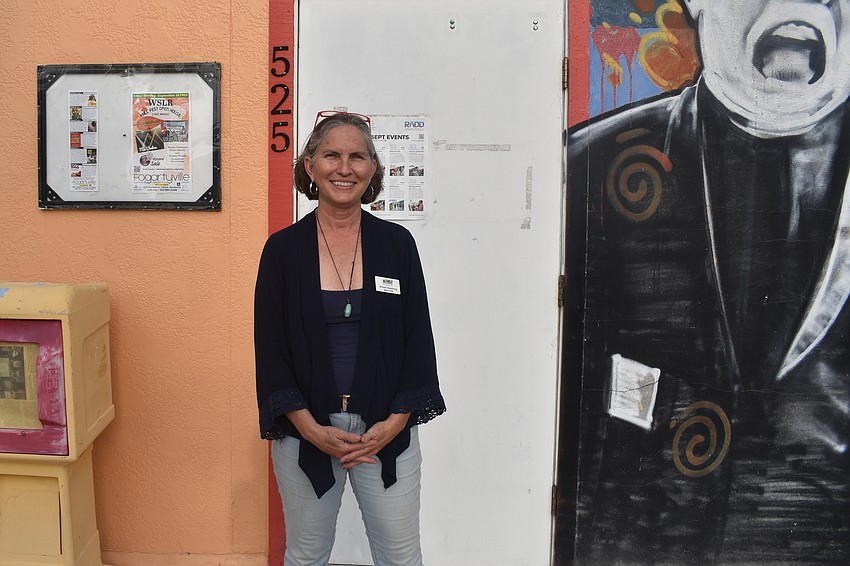 After for a search for a new performance space in Sarasota, they found a home for what Sweeting calls a "listening room" as well as the radio station in the Rosemary District. After renovations, today it has 105 seats in doors and can accommodate 60 on the patio for a total of 165.
Despite migration, Forgartyville's mission remains unchanged: to be the center of community engagement.
On the food front, Fogartyville was dealt a setback recently when its chef, Richard Lewis, moved to North Carolina and neighborhood stalwart Blue Rooster closed during the pandemic. The venue has a beer and wine license and has been bringing in food trucks for events. 
Plans are afoot to work with Rosemary District newcomers Nancy's Barbecue and Food and Beer bistro to offer Fogartyville patrons items from their menus by delivery, Sweeting says.
Despite its low profile, Fogartyville shows regularly sell out, says Sweeting. "People find out about us. Fans of world music, jazz, blues, Celtic and roots know about us," she says.
Indeed, one highly anticipated show is happening Nov. 3, when Doug Deming and the Jewel Tones perform at the venue, whose official name is Fogartyville Community Media and Arts Center.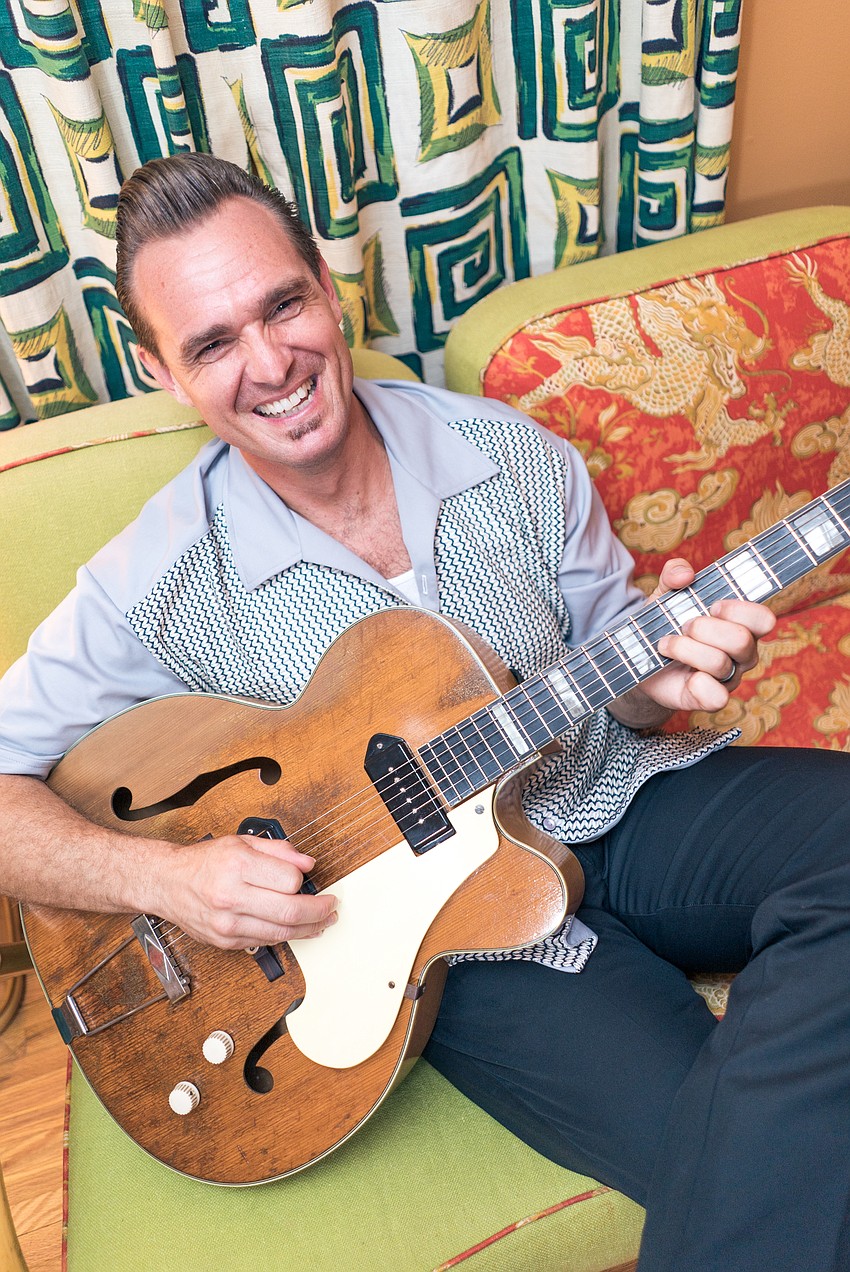 A Detroit native, Deming currently lives on Florida's Gulf Coast. He and his band play traditional blues, West Coast and Texas swing and early 1950s roots rock. 
The 2013 recipient of the Blues Blast Music Awards' Sean Costello Rising Star Award, Deming has released four recordings with mainly original material, including his latest release, "Complicated Mess," on EllerSoul Records, during his more than decades in the business.
Fogartyville members get a break on ticket prices. For Deming's show, they will pay $12, vs. $15 for non-members. (Fogartyville calls them "not-yet members.") Students get in for $7.50.
Like other public radio outlets, Fogartyville/WSLR makes a big membership push each fall on the air and at a harvest festival. There are many levels of membership, but it costs as little as $40 annually to qualify for discounted tickets. In addition to music, Fogartyville hosts poetry nights, film screenings and art openings that attract a faithful following.