The big day is approaching, and thoughts of what it will bring occupy Jolie Pastorick's mind. 
She can't wait. 
"In a week and a half, I'm going to be on a plane to Augusta National (Golf Club)," Pastorick said. "I think about it every day, every minute of the day. I know what I have to do. I'm nervous, but I play well when I'm nervous. That's one thing about me: when I'm under pressure, I do better."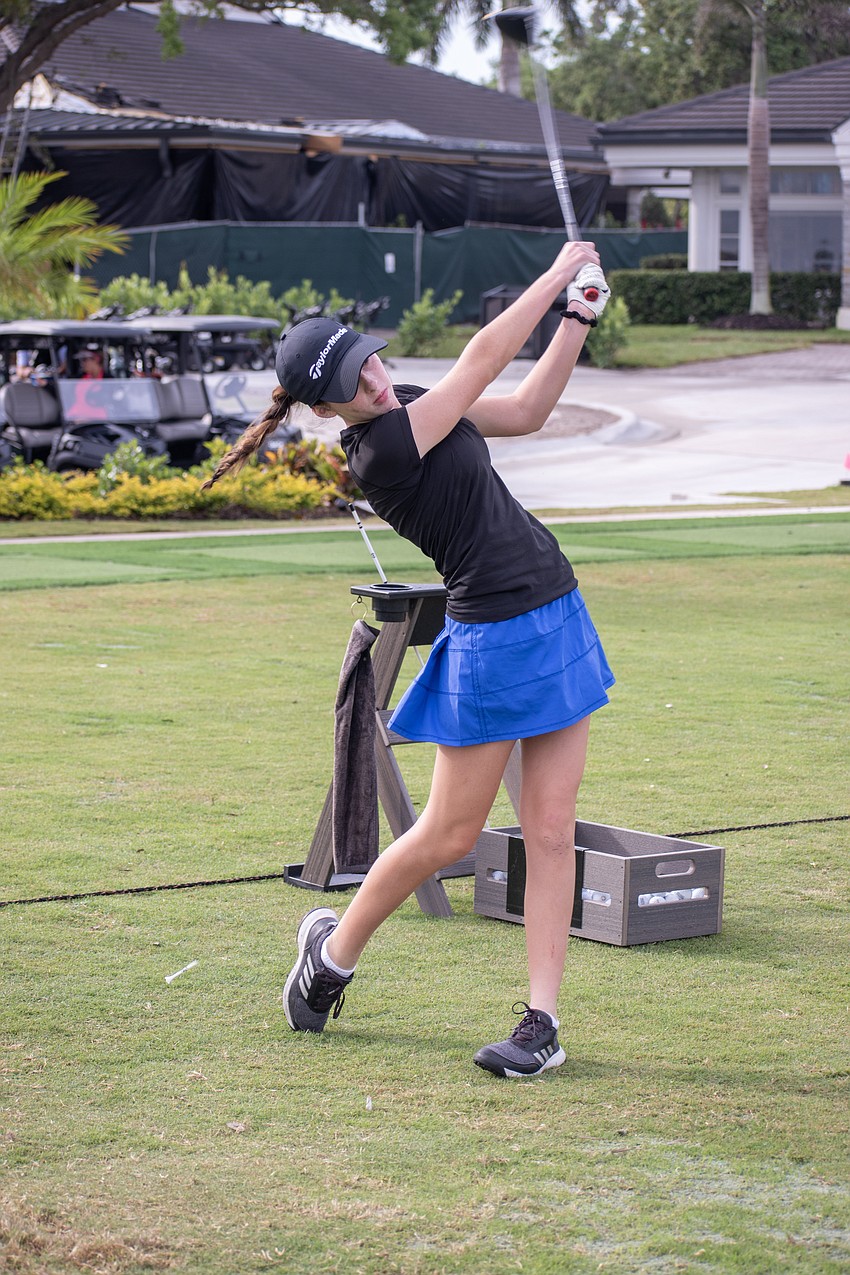 Pastorick is headed to Augusta, Georgia, to compete in the 2023 Drive, Chip and Putt National Finals, held at Augusta National, the annual site of the PGA Tour's Masters major tournament and widely considered one of the top courses in the world. The competition will be held April 2. Pastorick earned the honor by winning the girls 14-15 division of her regional qualifying event at The Bear's Club in Jupiter in October. 
It was Pastorick's fifth attempt to qualify for the finals; only the winner advances. Pastorick has come close several times, including three years ago, when she missed first place by a single point. 
Pastorick, who plays out of Laurel Oak Country Club, will be one of 80 girls in her age division competing for the top prize. As her father, Dirk Pastorick, said, getting to go to the finals at all is a prize in and of itself. 
"She has perseverance," Dirk Pastorick said. "She never gives up. She has been frustrated so many times from this, but she has stuck with it. This has been a dream of hers since she started playing at 7 years old."
Golf doesn't run in the Pastorick family. Dirk Pastorick played the sport casually over the years, but never considered it an essential hobby to pass down to his daughter. Jolie became interested in the sport after a viewing of "The Short Game," a Netflix-produced documentary that followed a group of 7- and 8-year-old golfers as they prepared for the 2012 U.S. Kids Golf World Championship. Pastorick's parents thought she would like it because it featured kids her age; she did, but she liked the golf aspect just as much, if not more. She asked her parents if she could play it herself.
She showed more talent than they anticipated. She was hitting the ball more consistently than many adult beginners, Dirk Pastorick said. 
He began setting goals for her. If Jolie hit a ball a certain number of yards, for instance, he'd buy her a prize. One such prize was a fish. It didn't have a name, and it only survived a few weeks, she said — but it was a memorable few weeks. 
The motivational tactic worked: Jolie improved quickly. Seven months after her first-ever tournament, she qualified for the U.S. Kids Golf World Championships herself, and finished tied for ninth (5 over par). 
"It was pretty obvious from the start that she was going to be good if she stuck with it," Dirk Pastorick said. 
Her career has continued on an upswing, including shooting 77-74-72—223 to win the Florida Junior Tour's 2023 University of Florida 54-hole major (13-15 division), held January 14-16 at Mark Bostick Golf Course in Gainesville. But the Drive, Chip and Putt final will be a different challenge. 
At Augusta, competitors will take three shots of each variety listed in the event's name. The drives are scored purely by distance, so long as they land in a designated 40-yard-wide grid. The chips are taken from a spot between 10 and 15 feet from a hole, and measured by distance to the hole. The putts are one each from six feet, 15 feet and 30 feet, also measured by distance to the hole.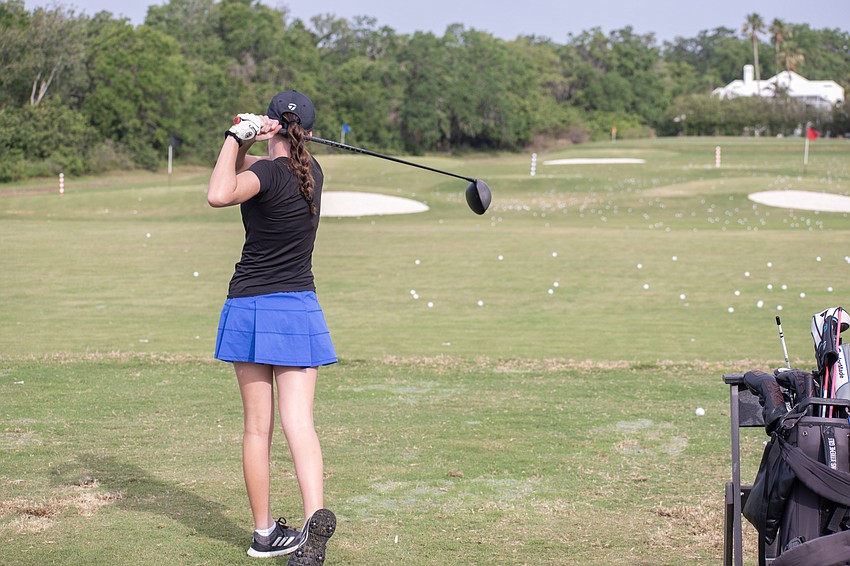 The competition is fierce, and golfers don't get practice opportunities. The first time they get to hit on the course will be the real thing. That's tough for all the categories, but especially putting, which takes place on the 18th hole, a hole that has a notoriously fast green and is downhill. 
Jolie has been practicing. 
She tries to do something golf-related every day, she said, whether that is a full round of play or simply focusing on something like her chips, finding the club she's most comfortable with and getting the muscle memory of a good shot down pat. If the weather isn't cooperating — Pastorick said the typical 4 p.m. rainstorms in the fall are "so annoying" — she'll head to the PGA Superstore at University Town Center to hit balls using its technology. 
Anything can happen on the course, but Jolie is making sure she's as prepared as can be. No matter how it goes, she will be making lasting memories. 
"I'm just excited to see the course in person," she said. "And to buy all the Augusta merchandise from the shop."