Fifty years is a long time for an independently owned clothing store to not only survive but thrive. Ask Foxy Lady founder Lorry Eible how she's managed to dress Sarasota's fashionistas for the past half-century, and she'll respond with a smile. "My secret is my secret." But the success of Foxy Lady's two stores on St. Armands Circle and Siesta Key is plain to see. Eible has kept Foxy Lady in the retail forefront by offering a creative, ever-changing mix of hand-selected clothing brands, shoes and artsy accessories. Here you'll find the perfect little black cocktail dress, a swanky glamour gown, classic business attire or a comfortable outfit for exploring the town. The store also engages customers with its celebrated one-on-one personalized services and lively trunk shows. But, more than anything, Eible credits her hard-working team for Foxy Lady's success, including her late husband, John Walter, her son, Bryan Eible, and her business partner for the past 14 years, Lori Ann Steiner. Key Life sat down with Eible recently to talk fashion and recap Foxy Lady's road to success.
What was the inspiration behind the name Foxy Lady? 
It came from the Jimi Hendrix song. Foxy was a big word back then. 
How do you describe the Foxy Lady experience?
One-on-one service. We dress customers better than they would dress themselves. We take them just a little out of the box without making them uncomfortable and introduce them to new looks that they wouldn't have tried without encouragement. 
What's your vision behind the brand? 
I continuously work on improving our sources. I'm always finding new lines we can introduce to Sarasota, especially exclusive lines the department stores don't carry.
How has Foxy Lady evolved over the decades as styles have changed?
There are always new and creative designers surfacing. The industry is constantly changing, and so are we to a certain extent. We are always ready to explore new colors, fabrics and styles.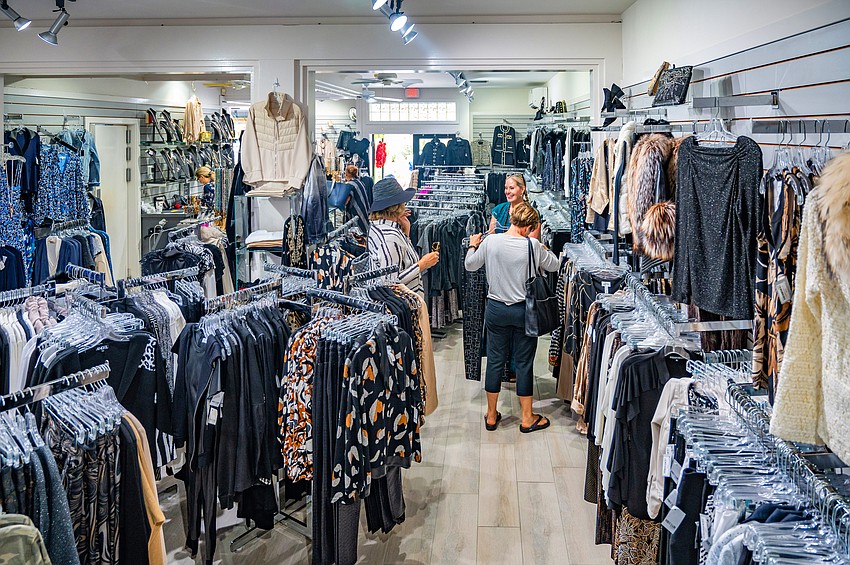 At one point you added a second storefront?
I knew we needed a bigger store to grow, and that's when I created the larger store on Siesta Key, which opened in 1982. It's 2,500 square feet bigger than my original store, which was about 1,000 square feet. The St. Armands Foxy Lady, which is 3,500 square feet, opened in 1984 on a site that had been an abandoned gas station. My late husband was a contractor, and he did an amazing job building it.
What's your secret to staying in business and thriving for half-a-century?
I have a strong work ethic and attract people to work with me who have the same. Without a great support team, it doesn't work.
What empowers your purchasing philosophy? 
I buy for my customer and not for me. I follow trends, but in moderation. When a customer buys a new wardrobe, it will give her years of feeling beautiful and not fall out of style. 
What sets Foxy Lady apart from other brick-and-mortar or online stores?
We offer wardrobing services to freshen up your closet by adding to collections you already love. We can coordinate travel clothes. And we even connect with customers who are out of town through FaceTime and ship the items to them to try.