Someday it will be commonplace when four acclaimed female choreographers of color, representing diverse cultural and artistic backgrounds, get to perform on a contemporary dance stage.
Until then, we have Sarasota Contemporary Dance's main stage production of "Dance Makers," which runs Thursday, Jan. 26 through Sunday, Jan. 29 at the Jane B. Cook Theater at the FSU Center for Performing Arts.
"This will be our seventh 'Dance Makers,'" says Leymis Bolaños Wilmott, artistic director of SCD. The annual performance has always been a favorite, she says, "because it highlights a range of contemporary approaches to dance, choreographed by artists who have shown their work nationally or internationally."
This year, three of the artists are Cuban and one is Asian. "These voices have been under-represented in general, and as choreographers," said Wilmott, who hand-picked the artists with the intention of delivering an exciting and evocative production for audiences and company members alike, with its eclectic movement vocabulary, themes and music choices.
The evening opener, "Sunlit Sea," is a nature-inspired ensemble work by Austin-based choreographer Lisa del Rosario with original music by percussionist and composer Adam Bedell. Local audiences may have seen del Rosario, and another Dance Maker choreographer, the Miami-based Melissa Cobblah Gutierrez, perform during SCD's 2022 Summer in-Studio shows.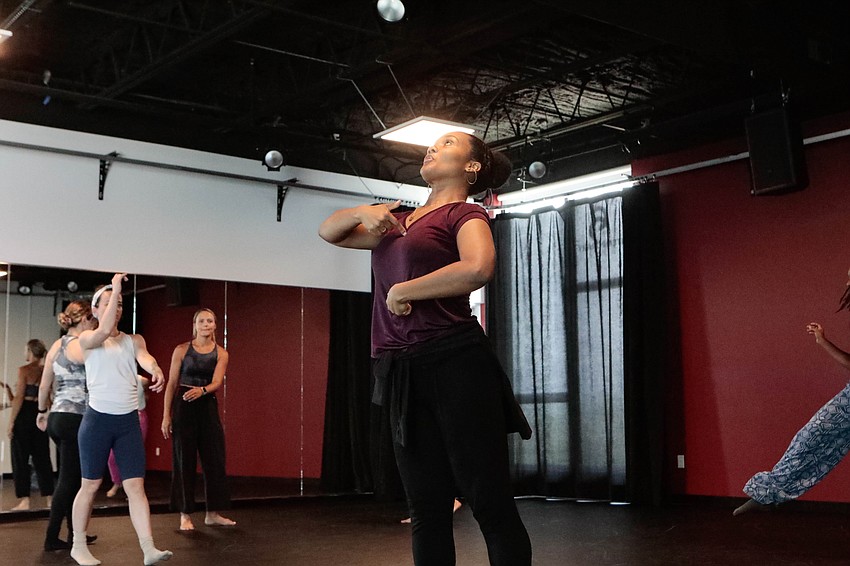 Next is "The Other Room," by Sarasota-based choreographer Tania Vergara Perez. The performance is a duet where one of the dancers is (metaphorically) seen by the other in a mirror. 
"It is a dialogue with our own conscience, with our internal voice," says Perez, who is also a master teacher on the faculty of the Sarasota Cuban Ballet School.
The third piece of the evening, "All Blues," by choreographer Gillian Hadley, is a Miles Davis-infused tribute to the multiverse of jazz dance styles. The full SCD company will be dancing on a stage designed to evoke a smokey jazz club. To create the movements Hadley studied Davis' music – its core, phrases, breaks and transitions – and built that into the choreography. "I wanted the piece to feel as if the dancers came together for their own jam session like they were their own instruments," she says.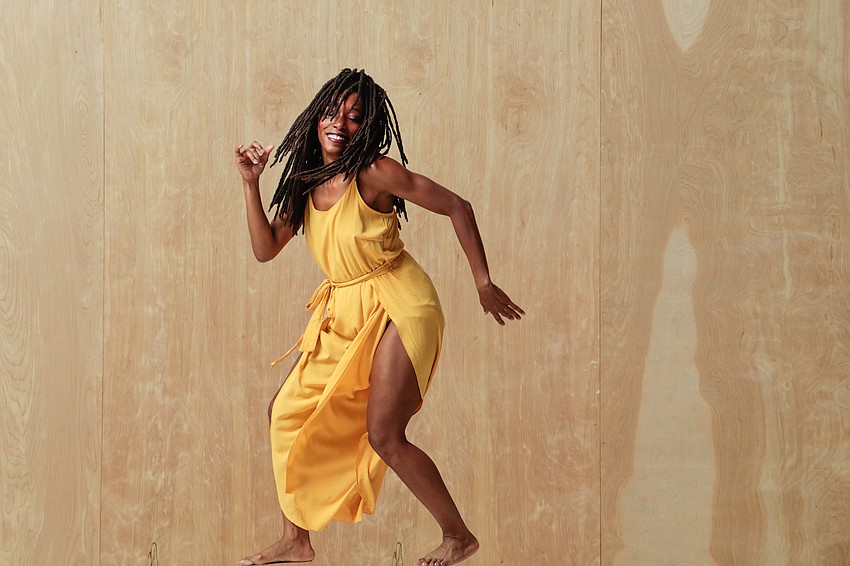 We move from that cool jazz world to a solo performance of "Oracion" – the evening's second work by Perez. "Oracion," says Perez, "is based on the lyrics of a song that says, 'Girl when I die, don't cry over my grave, sing me a good song, sing me the sandunga (a traditional Mexican waltz). It is a request about how to mourn after death."
Both of Perez's works, originally staged in Cuba, are "very theatrical," says Wilmott. The dancers in "The Other Room" are wearing red wigs, which give the duo a certain sensuality and visual appeal, Perez says.  "Oracion features props, or elements that have meaning for most of us," she adds, including a teddy bear (childhood), a flower (youth), papers (memories from adulthood) and a red dress (life).
In the final performance, CuBlack: Invisiblized No Further!, Melissa Cobblah Gutierrez investigates the "invisibilized" oppression of Blackness inside the Cuban community. The choreographer's intention for the work is to open a conversation within a society that doesn't discuss it much.
"The dance is about the Afro-Cuban diaspora and being Black in Cuba, but more so in Miami. The stereotypes and micro-aggressions are so internalized and normalized – and they are rooted in systematic oppression," she says.
While the theme is serious, the performance has been called exhilarating and empowering, as it immerses the audience in the rhythms and melodies of Afro-Cuban jazz and salsa music.
"CuBlack," says Wilmett, "Is a real show closer. It features the entire company and explores the Afro-Cuban, Latin experience in a joyful, layered way."