Thursday
Live Music at Jiggs Landing
3-6 p.m. at Jiggs Landing, 6106 63rd St. E., Bradenton
Free
Visit JiggsLanding.com.
Jiggs Landing hosts live music all weekend, including The Koko Ray Show (rock, funk, R&B, soul) on Thursday. Continues from 3-6 p.m. Friday and Saturday with a $5 cover and from 2:30-5:30 p.m. Sunday with no cover.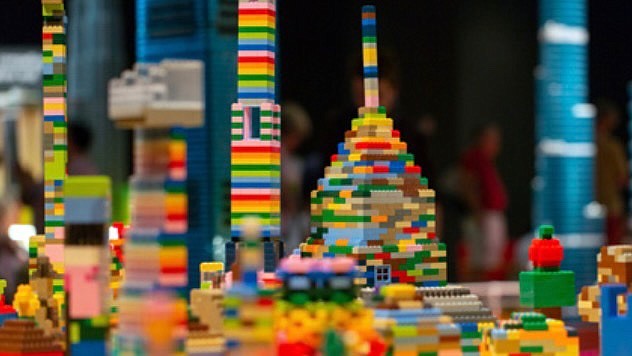 Bishop After Dark: LEGO Challenge
6 p.m. at The Bishop Museum of Science and Nature, 201 10th St. W., Bradenton
$20
Visit BishopScience.org.
It's amazing what you can accomplish with some Legos and a little ingenuity. Come see local resident and winner of Lego Masters U.S. Season 1, Tyler Clites, talk about his experience. Then, try your hand at creating a Lego masterpiece of your own with a team and compete against other teams for the Bishop Brick Builder Champion crown. Light bites included and drinks available for purchase.
Lynne Koplitz
7 p.m. at McCurdy's Comedy Theatre, 1923 Ringling Blvd.
$25
Visit McCurdysComedy.com.
Comedian Lynne Koplitz takes the McCurdy stage to perform her unabashed brand of comedy. Koplitz has been a regular on several comedy TV shows, is co-host of the radio show "Star Talk" with astrophysicist Dr. Neil deGrasse Tyson and even has her own Netflix special, "Hormonal Beast." Runs through Jan. 21.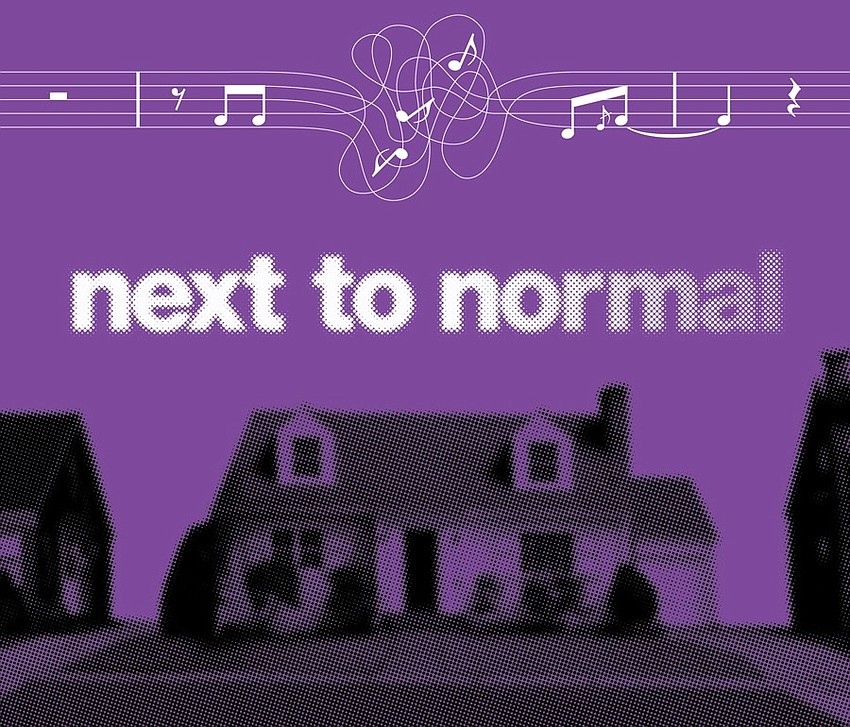 'Next to Normal'
7:30 p.m. at Manatee Performing Arts Center, 502 Third Ave. W., Bradenton
$30-$38
Visit ManateePerformingArtsCenter.com.
This play explores the all-too-real theme that sometimes families are not what they look like from the outside. This drama tackles the tough topic of mental illness through the lens of a suburban nuclear family of four struggling to deal with the mother's illness, but does so with endearing characters and an ample dose of heart. Runs through Jan. 29.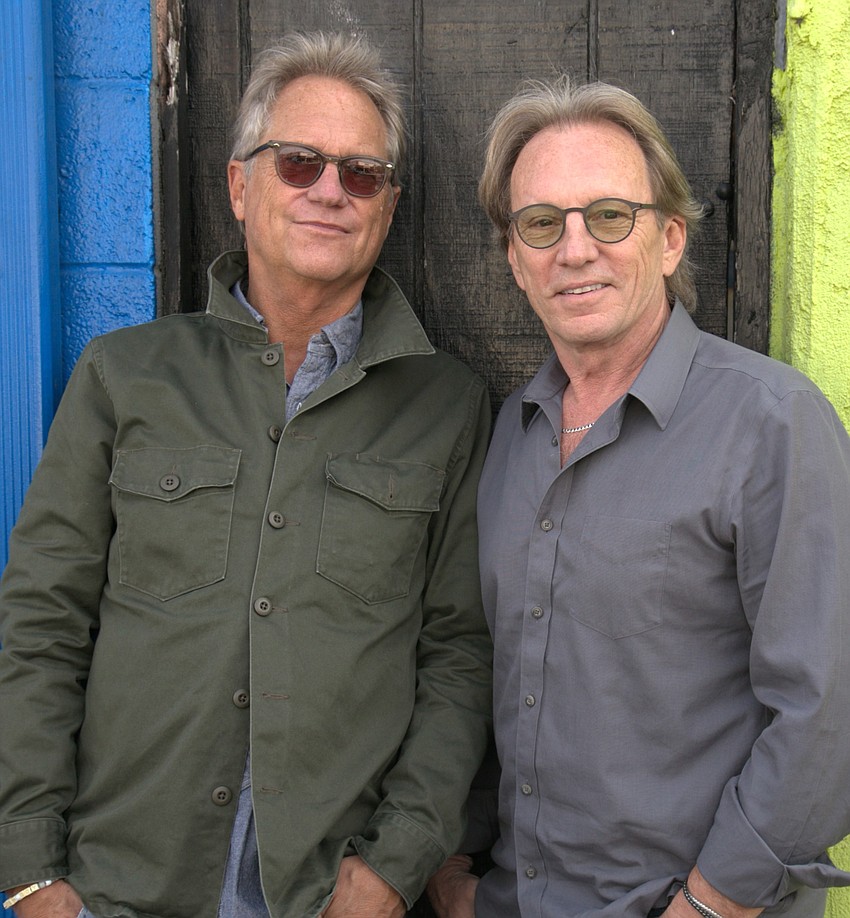 'America'
7:30 p.m. at Van Wezel Performing Arts Hall, 777 N. Tamiami Trail
$37-$102
Visit VanWezel.org.
Rock out to the classics of the iconic American band that's, well, America. It all started when the four band members met in high school in the late 1960s and came together to find a signature sound and a top hit, "A Horse With No Name." Enjoy the greatest hits of their timeless sound.
'Silent Sky'
8 p.m. at FSU Center for the Performing Arts, 5555 N. Tamiami Trail
From $33
Visit AsoloRep.org.
Based on the fascinating true story of Henrietta Leavitt, one of the few women astronomers working at the Harvard Observatory in the early 1900s, "Silent Sky" reveals how she broke through the stereotypes and norms of the time to make discoveries that changed her field forever. This drama weaves together the story of her life with a new look at the cosmos. Runs through March 5.
Friday
Jazz at Two: Paul Gavin and Friends
2 p.m. at Unitarian Universalist Church of Sarasota, 3975 Fruitville Road
$15-$20
Call 260-9951.
Drummer Paul Gavin will play jazz tunes with his quartet, featuring Brandon Robertson on the bass, John O'Leary on the piano and James Suggs on trumpet. Come enjoy a variety of jazz in a casual setting.
The Barbara Jordan Quintet
5 p.m. at the Education Center at Temple Beth Israel, 567 Bay Isles Road, Longboat Key
$30; members $25
Call 388-8222.
The Barbara Jordan Quintet is performing "The Best of the Great American Songbook."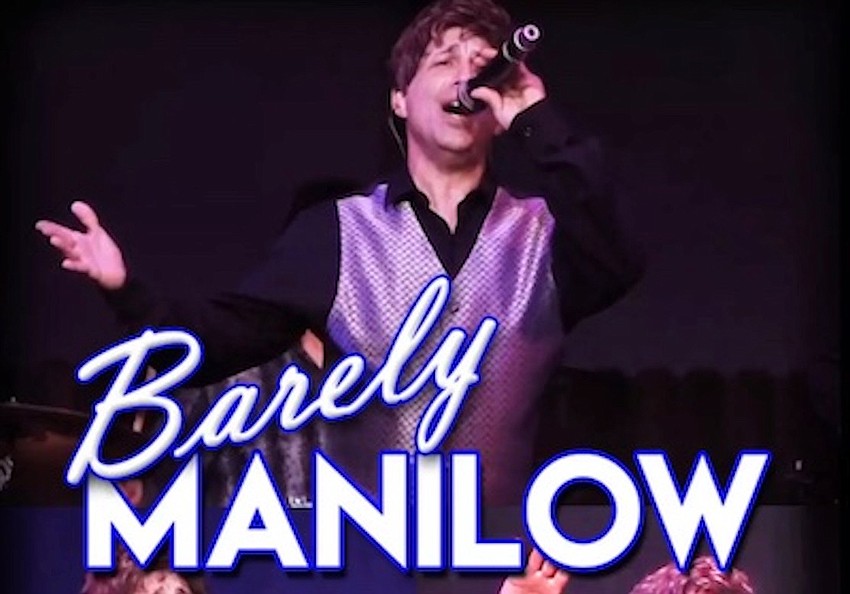 'Barely Manilow'
7 p.m. at Venice Performing Arts Center, 1 Indian Ave., Venice
$35-$60
Visit VenicePerformingArtsCenter.com.
It may not be the Copacabana, but this Barry Manilow tribute show is every bit as entertaining. If you love Manilow, you'll love watching Jonathan Elgart's spot-on portrayal of the real deal, including how much his voice emulates the classic singer.
Pops: The Music of Billy Joel and Elton John
7:30 p.m. at Van Wezel Performing Arts Hall, 777 N. Tamiami Trail
$40-$90
Visit SarasotaOrchestra.org.
The Sarasota Orchestra performs the best hits of Elton John and Billy Joel in three performances guaranteed to make you resist the urge to sing along. Accompanying the orchestra on vocals is Michael Cavanaugh, who was selected by Joel himself to star in his Broadway musical, "Movin' Out." There will be a second performance Saturday.
Saturday 
Lakewood Ranch Fine Arts Festival
10 a.m. to 5 p.m. at Lakewood Main Street
Free
Visit ParagonFestivals.com.
Stroll through Lakewood Ranch Main Street, which will be filled with artistic works from vendors across the state. Browse, buy or just enjoy perusing paintings, sculptures, jewelry, photos, glass, ceramics, fiber, woodworking and more. Continues on Sunday.
The World Famous Glenn Miller Orchestra
3 p.m. at Venice Performing Arts Center, 1 Indian Ave., Venice
$36-$90
Call 218-3779.
The Venice Institute for Performing Arts welcomes a group that needs no introduction or explanation: The Glenn Miller Orchestra. Founded in 1956, it is still the most popular and sought after band in the world for both concert and swing dance engagements.

Miniature Masterpieces
4 p.m. at Church of the Palms, 3224 Bee Ridge Road
$35-$45
Visit KeyChorale.org.
Sure, audiences love grand symphonies, masses and requiems, but what about the little guys? In this concert, Key Chorale gives a nod to choral miniature masterpieces — each is 8 minutes or less. Embark on a journey of these pint-size pieces that pack a big punch.
Sunday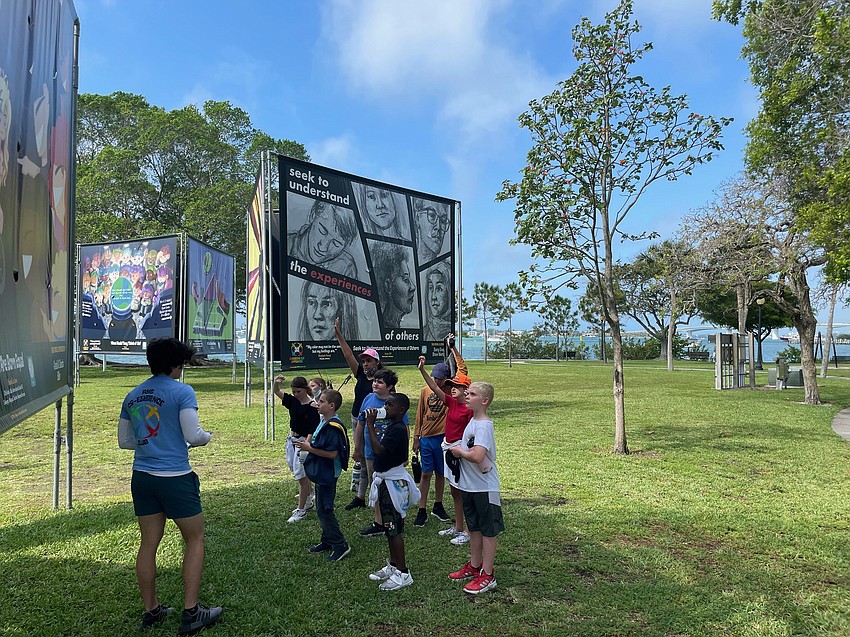 Embracing Our Differences Grand Opening
Noon to 3 p.m. at Bayfront Park, 5 Bayfront Drive
Free
Visit EmbracingOurDifferences.org.
For the next few months, Bayfront Park will be transformed into an outdoor display of billboard-sized works of art. During this grand opening event, enjoy performances by Jah Movement and Westcoast Black Theatre Troupe, as well as food trucks and interactive activities for the kids. So treat yo'self to a bite to eat and take in some art that will make you laugh, love and think.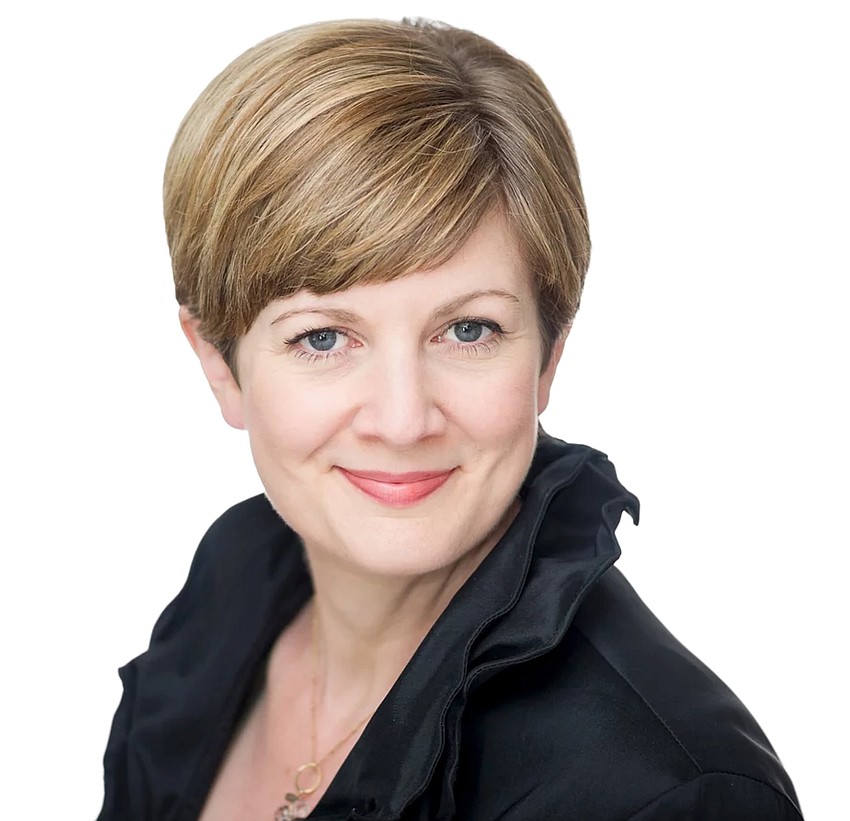 Chamber Soirées: Scottish Songs
4 p.m. at Holley Hall
$40-$50
Visit SarasotaOrchestra.org.
Mezzo-soprano Susan Platts has performed at Carnegie Hall, the Lincoln Center and at Covent Garden, and now she is accompanying the Sarasota Orchestra for an afternoon of Brahms, Schubert and Beethoven.
Monday 
Monday Night Jazz at the Cabaret
7:30 p.m. at John C. Court Cabaret at FST, 1265 First St.
$34-$39
Visit JazzClubSarasota.org.
Start your week off right with the Jazz Club of Sarasota's Monday night jazz, featuring Kevin Aland, Jon McLaughlin and Glenn Steenson with Hot Club SRQ.
Tuesday
Fit Fest
9:30 a.m. at The Paradise Center, 546 Bay Isles Road, Longboat Key
$15; members free
Visit TheParadiseCenter.org.
Sample any or all of The Paradise Center's fitness classes, including tai chi, qi gong and Zumba, for 15 minutes each, and meet the instructors.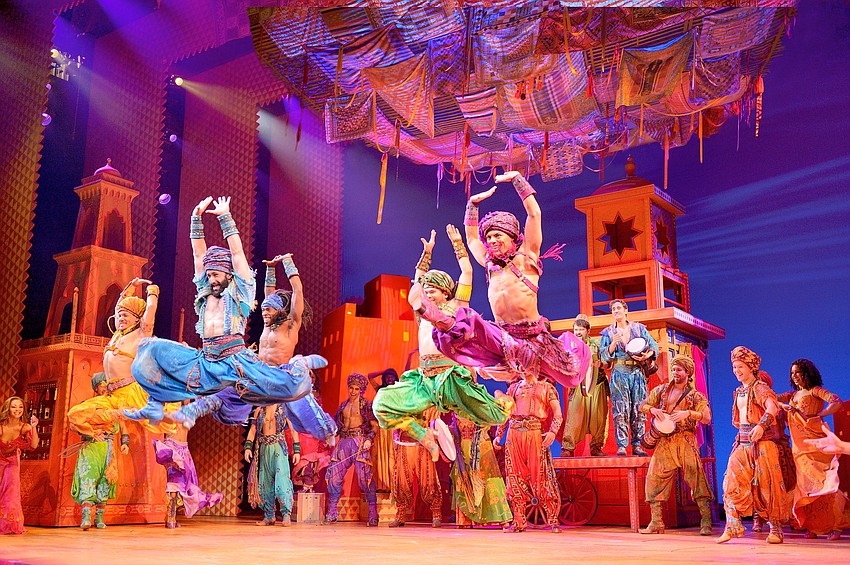 Disney's 'Aladdin'
7:30 p.m. at Van Wezel Performing Arts Hall, 777 N. Tamiami Trail
$47-$122
Visit VanWezel.org.
Come see a whole new world through the story of Aladdin and his tale of finding a genie who will grant his wishes. But, as is always the case, some things are just too good to be true. This colorful — and comedic — musical will be a hit with the whole family. Runs through Jan. 29.
Wednesday
Clancy Newman, cello and David Allen Wehr, piano
10:30 a.m. at Selby Library, Geldbart Auditorium, 1331 First St.
Free
Call 861-1168.
The Sarasota Music Archive welcomes cellist Clancy Newman and pianist David Allen Wehr to perform. Clancy is also a composer, producer and writer, and Wehr is the dean of the School of Music at Duquesne University in Pittsburgh.
'Network'
8 p.m. at FST's Gompertz Theatre, 1241 N. Palm Ave.
$25
Visit FloridaStudioTheatre.org.
Anchorman Howard Beale's ratings are dropping, and he faces his last broadcast after being let go. But rather than go quietly, he loses it on air, causing his popularity to soar. This regional premiere dives into what happens when we get caught up in the illusion of TV — as well as what's the real truth behind it. Runs through March 19.