Thursday, March 2
Opening Reception
6-8 p.m. at SPAACES, 2087 Princeton St.
Free
Visit Spaaces.art.
The opening reception for "Metaphors: Finding the Poetic in the Mundane" invites attendees to see how three artists take daily phenomena and translate them from the commonplace to the sublime. Music by Los Rumberos will complement the experience. 
'Company'
7:30 p.m. at Manatee Performing Arts Center, 502 Third
Ave. W., Bradenton
$30-$38
Visit ManateePerformingArtsCenter.com.
When Robert's 35th birthday arrives, it brings with it questions from his friends about when he'll get married. Follow along in this timeless Sondheim musical as Robert navigates the topics of love and adulthood and whether marriage is worth pursuing at all. Runs through March 12.
Ken Ludwig's 'The Three Musketeers'
8 p.m. at FSU Center for the Performing Arts, 5555 N. Tamiami Trail
From $33
Visit AsoloRep.org.
Adventure. Bravery. Sword fights. And, above all, loyalty. Yep, that's what you can expect with this adaptation of the popular novel by Alexandre Dumas. Explore all the laughs that come with enduring friendship and remember: "All for one, and one for all!" Runs through March 26.
Friday, March 3
Royal Rummage Sale
11 a.m. to 3 p.m. at St. Mary, Star of the Sea, Catholic Church, 4280 Gulf of Mexico Drive, Longboat Key
$5
Call 383-1255.
Shop for a variety of new-to-you items at the annual Royal Rummage Sale. The pre-sale is Friday with admission. The full sale runs 9 a.m. to 1 p.m. Saturday.
Downtown Sarasota Blues Festival
4-10 p.m. at J.D. Hamel Park, 199 Bayfront Drive
Free
Visit ParagonFestivals.com.
Sit back and enjoy a lineup of nearly a dozen local and regional bands during this weekend of fun. In addition to music ranging from blues to funk and gospel, take in food and drink galore by local restaurants and vendors. Runs through Sunday, March 5.
Ann Morrison and Blake Walton: Sarasolo
7 p.m. at Sarasota Contemporary Dance Studio, 1400 Boulevard of the Arts, Suite 300
$20
Visit SarasotaContemporaryDance.org.
Sarasolo founders Ann Morrison and Blake Walton come to this In-Studio performance at Sarasota Contemporary Dance to feature the work of Claire Timney, a Booker High School VPA student for musical theater. Her work, "What I Wish I Knew When I Was Twelve," is a comedy about times of utter embarrassment Timney has experienced. 
Pops: Gershwin, Berlin & Friends
7:30 p.m. at Van Wezel Performing Arts Hall, 777 N. Tamiami Trail
$40-$90
Visit SarasotaOrchestra.org.
The Sarasota Orchestra puts on a program of finger-snapping hits from the great composers of the early 20th century, including Gershwin, Irving Berling and Isham Jones. Runs through Saturday, March 4.
'Reel Music'
9 p.m. at Florida Studio Theatre's Court Cabaret, 1241 N. Palm Ave.
$34-$39
Visit FloridaStudioTheatre.org.
"Reel Music" celebrates songs from the movies that have transported us over the years. From "Singing to the Rain" to "My Heart Will Go On," this music revue is a tour of the most iconic songs from the silver screen through the years. Runs through June 25.

Saturday, March 4
'Madama Butterfly'
1:30 p.m. at Sarasota Opera House, 61 N. Pineapple Ave.
From $23
Visit SarasotaOpera.org.
One of Puccini's most beloved and most-performed works, "Madama Butterfly" tells the story of a young geisha swept off her feet by an American Naval Officer. But, as is the case in tragedies, her heart ends up broken by his broken promises. Runs through March 24.
Savor the Sounds
4:30-7 p.m. at the Town Center Green, 600 Bay Isles Road, Longboat Key
Advance $25; at the door $35
Call 383-2466.
Gates open at 4:30 p.m. to music by Mike Sales. Doug Demming & the Jewel Tones headline at 5:30 p.m. Advanced tickets can be bought at the Chamber of Commerce office.
'A Place in the Sun: A Tribute to Stevie Wonder'
6 p.m. at Florida Studio Theatre's Goldstein Cabaret, 1241 N. Palm Ave.
$34-$39
Visit FloridaStudioTheatre.org.
Did you know that Stevie Wonder is the most awarded solo artist of all time? Well, it's true. And in case you need proof, this performance pays tribute to Wonder and his six decades of musical genius. Runs through April 2.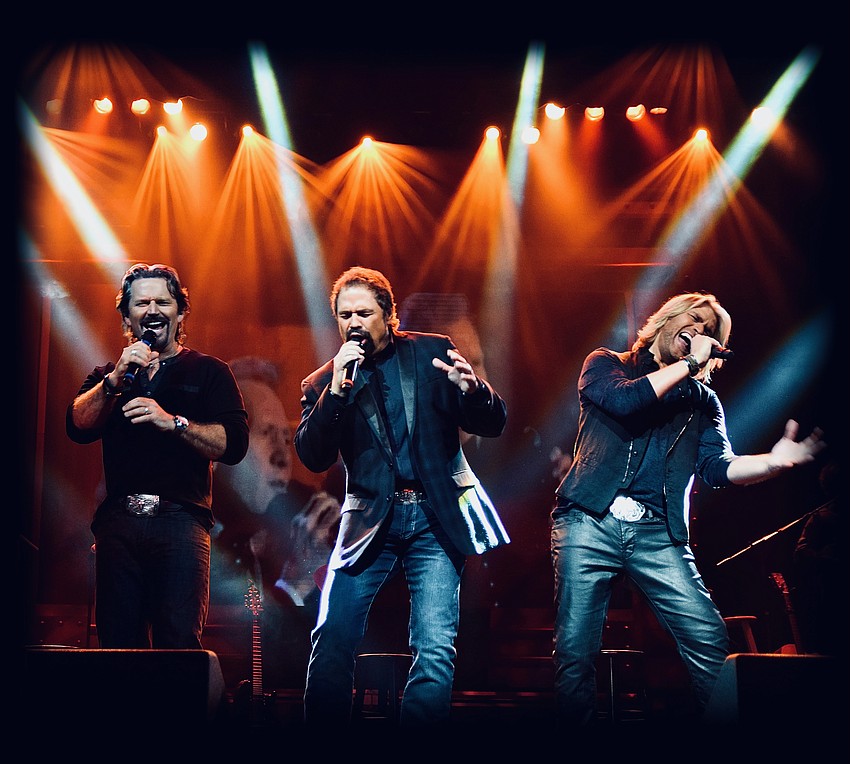 The Texas Tenors
7 p.m. at Venice Performing Arts Center, 1 Indian Ave., Venice
$36-$100
Visit VenicePerformingArtsCenter.com.
Considered the most successful touring group in the history of "America's Got Talent," The Texas Tenors treat audiences to a unique blend of country, classical, Broadway and pop music with their talented vocals, comedy and distinct cowboy charm.
'It's Alive! A Monstrous Circus On Frankenstein'
8 p.m. at New Music New College's Koski Plaza
$15
Visit NewMusicNewCollege.org.
Twenty-seven performers (and one disembodied voice) bring you this unforgettable evening, inspired by Mary Shelley's historic work. This blend of storytelling, theater and music transforms the text of "Frankenstein" into a living, breathing piece of art — that includes audience members.

FST Improv Presents 'Life's A Beach'
8:30 p.m. at Florida Studio Theatre's Bowne's Lab Theatre, 1241 N. Palm Ave.
$15
Visit FloridaStudioTheatre.org.
Florida Studio Theatre's skilled improv troupe uses sketches, musical numbers and classic improv games to bring to life themes all Sarasotans can relate to: traffic, unending construction on roundabouts, snowbirds, spring breakers and more. 
Sunday, March 5
Spring Concert
2 p.m. at Peace Presbyterian Church, 12705 S.R. 64 E., Lakewood Ranch
$10
Visit LWRWindEnsemble.org.
Enjoy an afternoon of classics during the Lakewood Ranch Wind Ensemble's annual spring performance.
Monday, March 6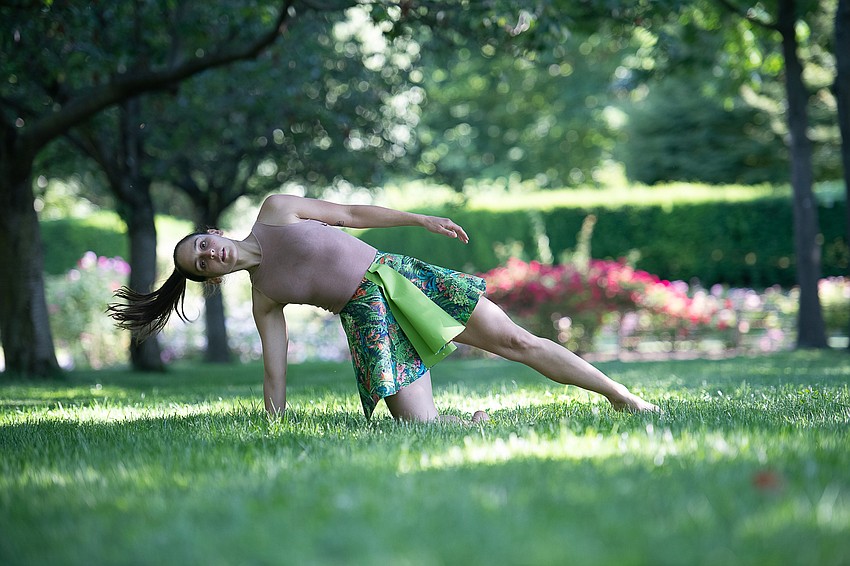 'You Look Like a Fun Guy'
11 a.m. at Historic Asolo Theater, 5401 Bay Shore Road
Free
Visit Ringling.org.
This outdoor dance and theater presentation is a work that you are invited to come see in progress. Performed by Dance Heginbotham, this new work is inspired by mushrooms (Fun-guy … get it?) and their astonishing powers to facilitate transformation. 
Tuesday, March 7
Pilobolus: Big Five-OH!
7 p.m. at Van Wezel Performing Arts Hall, 777 N. Tamiami Trail
$22-$82
Visit VanWezel.org.
This touring  troupe will make you pause at times to remind yourself: Are these humans? With their unique pairing of music and movement, their performances surprise, delight and leave audiences in wonder of the feats of the human body.
Michelle Cann, piano
7:30 p.m. at Historic Asolo Theater, 5401 Bay Shore Road
$30-$50
Visit ArtistSeriesConcerts.org.
Artist Series Concerts of Sarasota presents pianist Michelle Cann, who made her debut at 14 and has since performed as a soloist with orchestras including the Philadelphia Orchestra and the Cincinnati Symphony Orchestra. 
Wednesday, March 8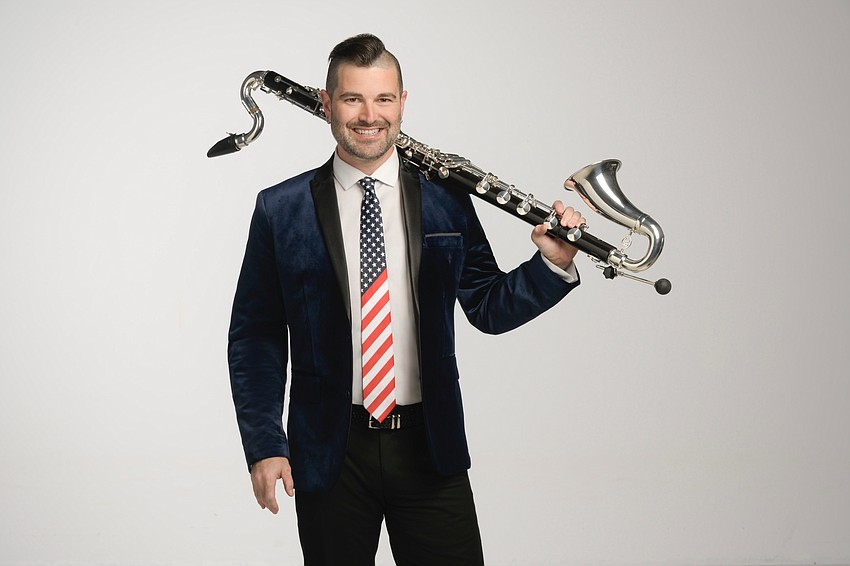 Great Escapes: 'American Vibes'
5:30 p.m. at Holley Hall, 709 N. Tamiami Trail
$45-$108
Visit SarasotaOrchestra.org.
In this program featuring All-American composers, traverse hits from Broadway, Disney and the Great American Songbook. Then dive into some heavier fair with a movement from Dvorak's "New World" Symphony and Copland's "Simple Gifts." Runs through March 12.