The blazing sun didn't stop these youngsters from selling their creations at the fourth annual Young Entrepreneur Market at The Bazaar on Apricot & Lime.
Umbrellas came out and sunscreen was caked on these little faces as they set up their booths on Saturday, Feb. 25. 
Kim Livengood had a hand on her hip and gazed with proud eyes at the 15 booths that were run by youngsters ranging from 5 to 16-year-olds. 
"What's been really fun is that some of the kids have done it every year, so I feel like I'm watching them grow."
These young CEOs offered a variety of wares, from handmade bracelets and original paintings to fresh eggs and crochet dolls.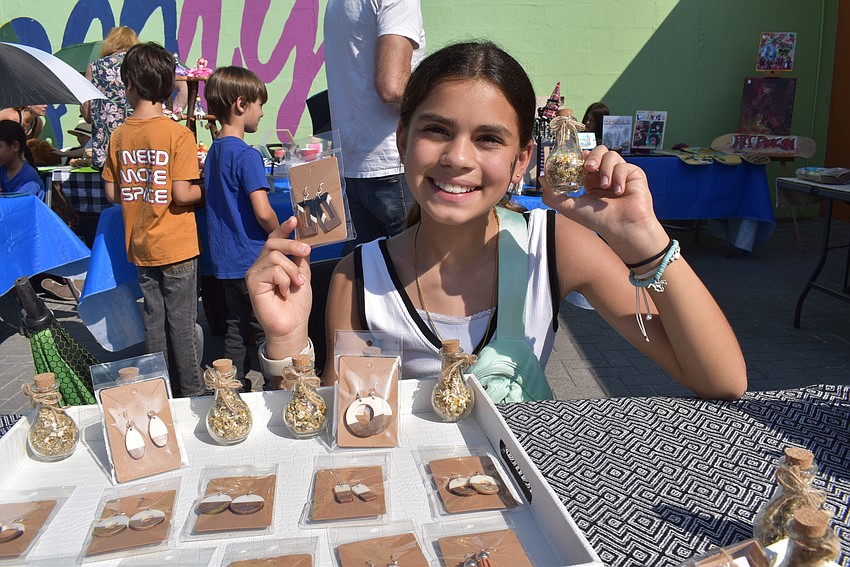 Brianna Aular, 11
Local by Brianna started when Aular received a whole bunch of crafts as a gift. She got to brainstorming on what to do with the materials. Going through them, she saw charms and an idea clicked.
She decided to make earrings. "I spent a whole day making the earrings," she said.
When her mother, Katie Aular, saw her creations, she got the idea to help her daughter sell them at The Bazaar on Apricot & Lime at last year's Young Entrepreneur Market.
In that first year, she saw that her wood earrings were most popular, so she brought them back this year along with new items: jarred chamomile tea and handmade soap.
"We are going on a trip to Spain. I was trying to raise some money for it," said Aular.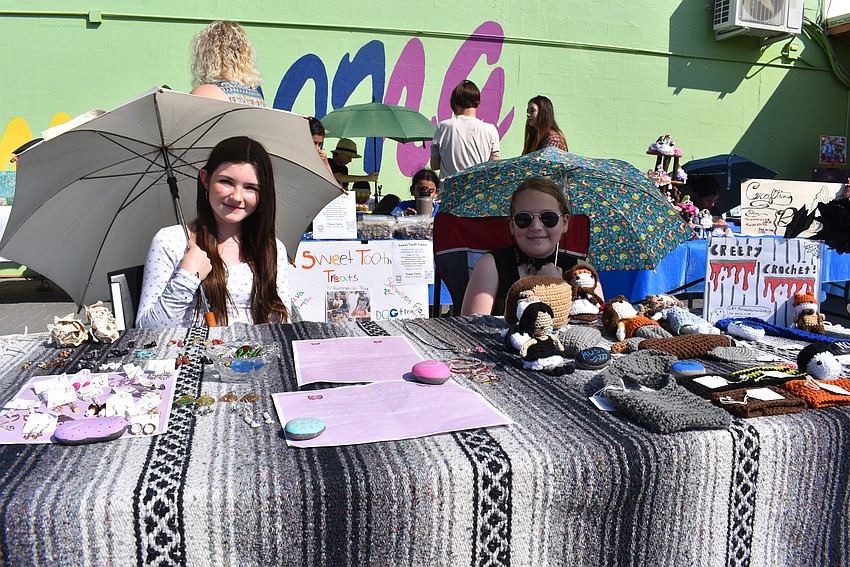 Daphne Daczewitz, 13, and Lucille DeLauro, 13
These best friends support each others' ideas, dreams and, most importantly, each others' business. They both attend the Young Entrepreneur Market for the second year in a row.
DeLauro took a crochet class one day and fell in love with the craft. "I just really enjoy making crochet," she said.
Daczewitz has been making jewelry since she was 7 years old and is no stranger to the jewelry-making business. With a little help from a cousin at the beginning, she slowly grew confident and decided to go solo.
"I love it here," said Daczewitz. "It's fun to see people pick out certain pieces."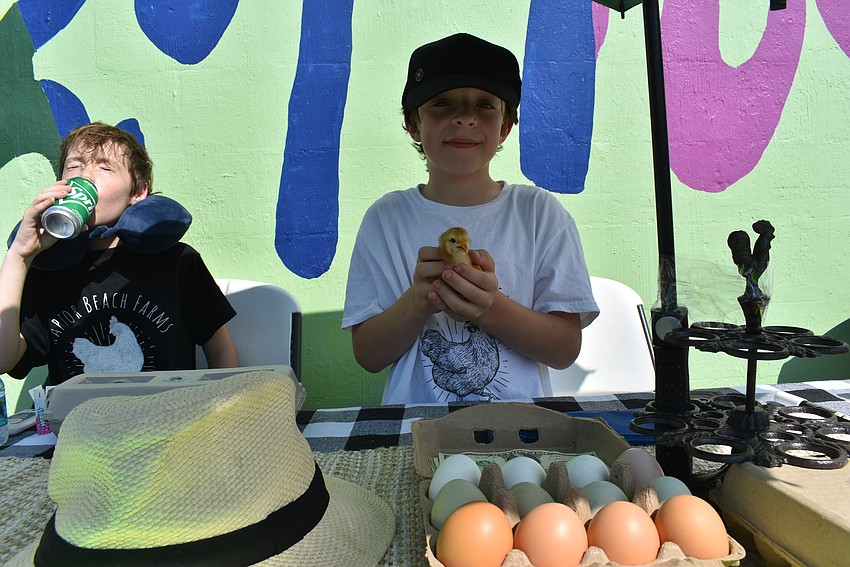 Max, 10, and Sam Cramer, 9
Max and Sam Cramer are two serious business partners. The two brothers are learning their family business of Raptor Beach Farms. 
Their family sells eggs to The Hamlet's Eatery, a food truck that's stationed at The Bazaar on Apricot & Lime, so it made sense that these brothers would try their hand at selling organic eggs at their first year in Young Entrepreneur Market.
"Our mom always wanted chickens," said Sam Cramer. 
Added Max: "We were saving (eggs), then we had 30 dozen in our fridge."