This one means more to Olivia Davis. 
The Cardinal Mooney senior girls basketball star, who is committed to the University of Tampa, had her eyes well with tears as she hugged her teammates. The Cougars (20-5) had just secured a 56-52 win over Tampa Prep (22-5) Feb. 17 in the Florida High School Athletic Association Class 3A regional finals. The win sent the Cougars to the state Final Four in Lakeland for the third-straight season. 
Like in 2022, the Cougars are not alone in representing Sarasota at the Final Four. Booker High (22-7) also reached the state tournament again after a 61-48 win over the Academy of the Holy Names (24-7) Feb. 17. Both programs will be looking for a title win this time; Booker bowed out in the 2022 semifinals while Cardinal Mooney lost 44-41 to Westminster Academy in the championship game. 
A shot at redemption is partially why Davis was feeling strong emotions after the Tampa Prep win, but so was the game itself, which Mooney led by nearly 20 points in the second half before Tampa Prep attempted a breakneck comeback. Davis made just two of her 10 shots, but one was a layup and foul late in the game that helped put the Cougars ahead for good. 
"This one meant everything," Davis said. "It was my last home game. It was a hard one to take in, especially in crunch time. I think that last (shot) was a key factor. I said, 'Come on guys, we have got to get this.'
"It's my senior year. I don't plan on losing again."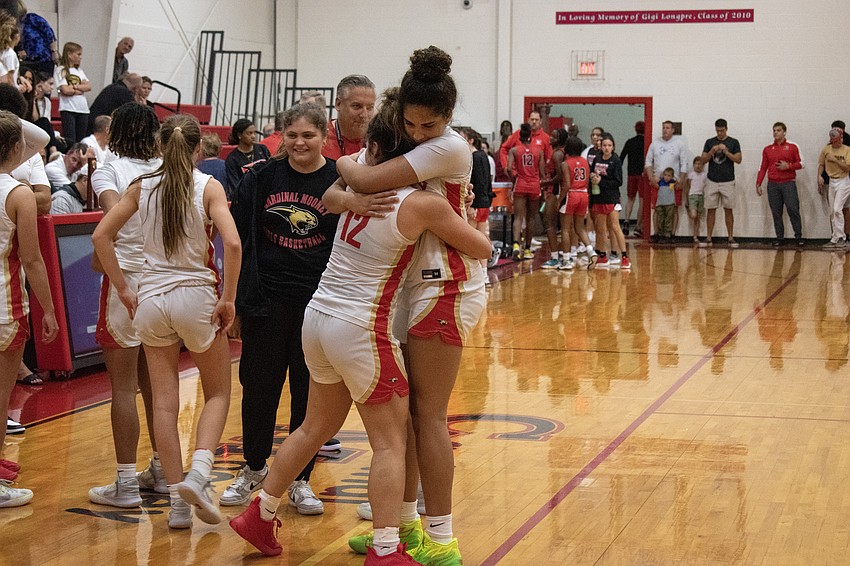 Mooney Coach Marlon Williams was not pleased with his team's fundamentals down the stretch of the Tampa Prep game, particularly its offensive turnovers, which allowed the Terrapins easy points in transition. But he was proud of how the team fixed its mistakes in time to save the win. 
It was clear to Williams what his message to his team will be in the days before the state tournament. 
"Try not to turn the ball over and move your feet," Williams said with a grin. "Play defense, how about that? Rebound the basketball too. That's all we need to do." 
Mooney will play King's Academy (23-4) in the state semifinals on Feb. 22 at Lakeland's RP Funding Center, with the winner advancing to the championship game at 10 a.m. Feb. 25. Mooney would play either Miami Country Day School (23-7) or Providence School (22-5) in that game.
Mooney is the No. 3 ranked team in Class 3A according to MaxPreps; King's Academy is No. 4, while Miami Country Day School is No. 1 and Providence School is No. 9. To bring home a title, Mooney will need to play its best basketball, something that Davis is expressing to her teammates. 
"All eight of us have to go," Davis said. "Each one of us has an important role. As long as we maximize our roles, we're going to win." 
Across town, Booker is preparing for its semifinal matchup against Lake Highland Prep (23-6), the No. 1 ranked team in Class 4A according to MaxPreps. Booker is ranked No. 7. If the Tornadoes can knock off the Highlanders, the championship game may represent a slight downgrade in opponent: the winner will face either Bishop Kenny High (29-1, No. 2) or Cardinal Gibbons High (22-5, No. 4) at 12:30 p.m. Feb. 25.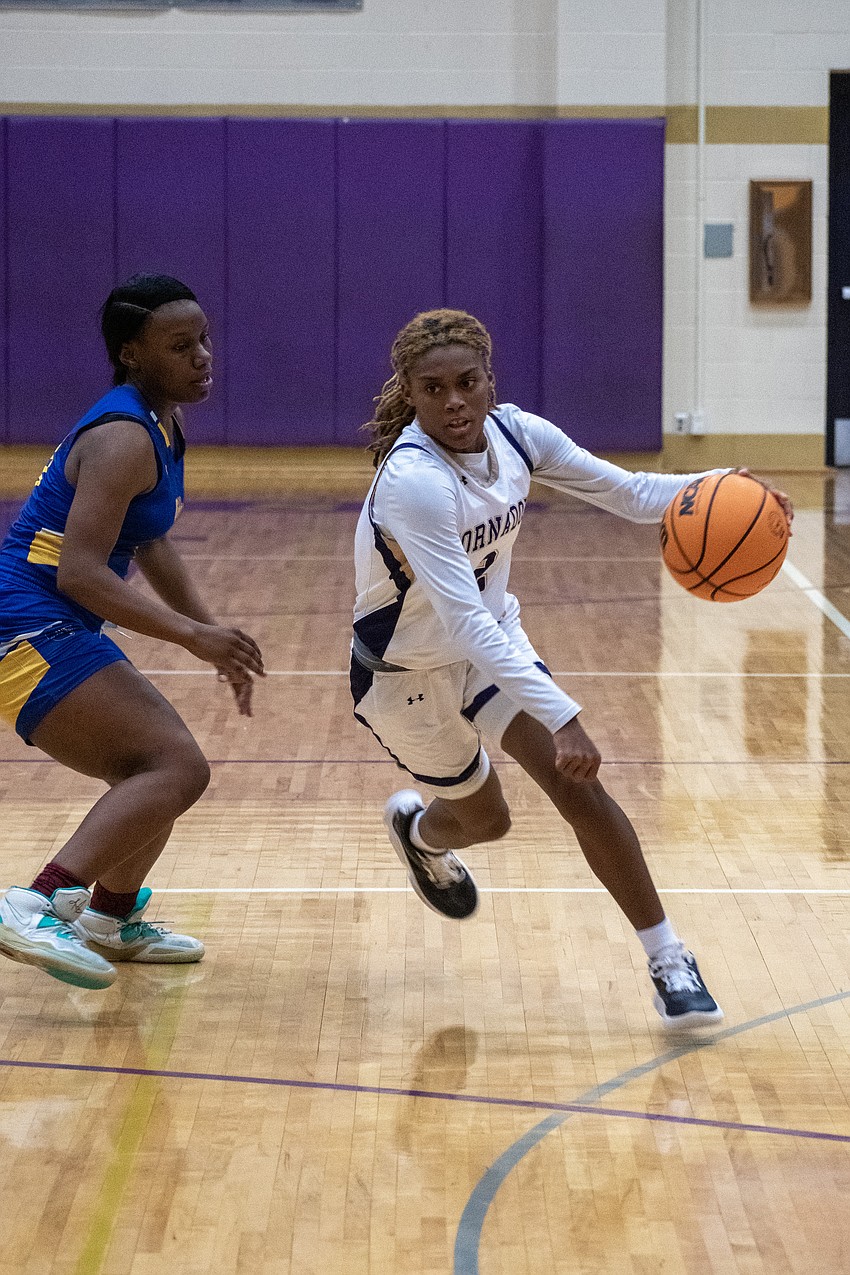 Booker knows how tough of a challenge the Highlanders can be. Last season, the Tornadoes lost to Lake Highland in this round, 73-51. The Highlanders have a sizable core of that team back, while the Tornadoes have had to deal with more substantial roster changes. Dealing with those has made Coach Ty Bryant especially proud of his team. 
"What (are) they gonna say now!" Bryant tweeted after his team's win over Holy Names, a direct message to anyone in the basketball community who doubted the Tornadoes' resolve. Booker has handled the challenges put in its way, but Lake Highland will represent the biggest yet. A win would bring the team full-circle from a year ago. 
Helping matters has been the explosion of junior Jakai Peterson, who is averaging 20.4 points per game over her last five games. Senior guard Sariah Bradley has also been filling the basket, scoring 14 and 17 points in her last two games, respectively. But the key to Booker's success remains its defensive tenacity: no opponent has scored 50 points or more on the Tornadoes since Jan. 25, when Parrish Community High did it — but Booker still won that game, 58-53. 
Holding Lake Highland under 50 will be the team's biggest task yet. The Highlanders average 67.8 points per game and spread their scoring around, with six players averaging at least 8.3 points per game.