After an 18-year-run at the Asolo Repertory Theatre, Michael Donald Edwards is stepping off the stage as its producing artistic director. He's a tough act to follow, but Peter Rothstein is stepping up. So, what does a producing artistic director do, exactly?
For a regional theater company like the Asolo Rep, you name it.
Create a big-picture vision. Hire actors, directors and other creative talent. Schedule plays for the season ahead. Commission playwrights to develop new work. Read their script submissions. Become the company's happy, smiling public face. 
Yes. To all of the above. And far more …
Happily, that's all in Rothstein's skillset. As the founder and artistic director of Theater Latté Da in Minneapolis, he's done it all. During his 25-year tenure, Rothstein was its director of theater, musical theater, opera and new work development. In his spare time, he was a roving freelance director at theaters nationwide. At the Asolo Rep, Rothstein radically reimagined musicals like "Ragtime" and "Sweeney Todd." The troupe's talents had a blast working with him. They liked the way Rothstein thinks. Some Asolo Rep talent must've really liked it.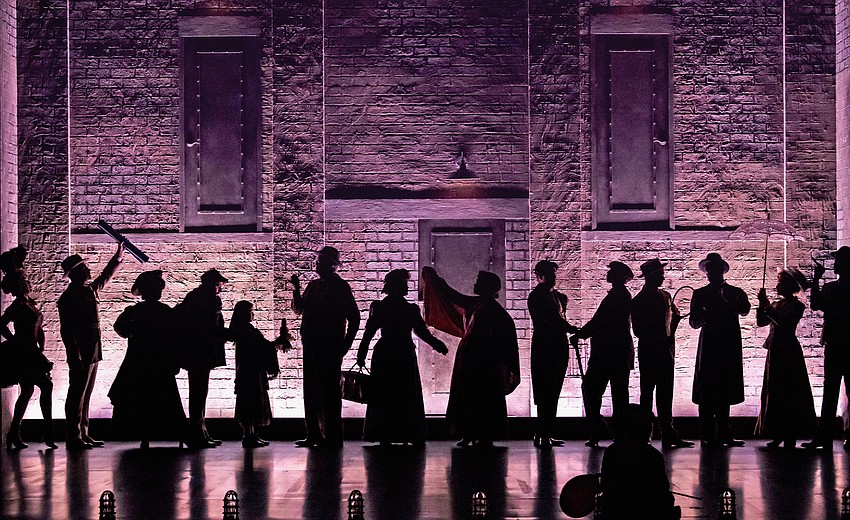 When the company needed Edwards' successor, its search consultants quickly gave Rothstein a call. The Asolo Rep's needs a new producing artistic director. Could they make him a candidate?
Rothstein's answer was "yes." Instantly.
Why was the choice so easy?
"The Asolo Rep was right for me," Rothstein says. "I knew they shared my artistic vision."
He'd known that since his first long-distance brainstorming session with Edwards. His two guest director stints at the Asolo Rep confirmed his first impression.
Artistic excellence is the heart of Rothstein's vision. He could see that his Asolo Rep collaborators had the same vision. To them, "artistic excellence" wasn't just boilerplate. It was a commitment. He'd made the same commitment — but at a higher level of difficulty.
For Rothstein, "artistic excellence" is a moving target. As he sees it, yesterday's excellence is today's cliché.
"I'm not interested in dead theater," he says. "The theater is not a museum. It's a living, breathing art form — and it can only happen in the now."
Rothstein lives to make that happen. That's why he's the Father of Reinvention. He's constantly pushing the limits of theatrical art. He strives to grow the audience, nurture new voices, launch new works and tell the stories of today. And put the next big thing on stage before anyone else does.
Rothstein shared this vision with the Asolo Rep's board of directors. As one of the first candidates, he had plenty of time. The selection process dragged on for months. That allowed for several in-depth interviews and a meeting of the minds.
The board also liked Rothstein's futurist philosophy — and the feeling was mutual. "I could see they weren't stuck in the past," he says. "They were dreaming about what was to come."
Initially, the board dug into nitty-gritty details. How would he implement his 'living theater' vision at the Asolo? What would it cost? Finally, they asked him to boil it down. What do you want to do with the Asolo Rep? Rothstein replied in one sentence:
"I want to make the Asolo Rep a home for the future of the American theater."
"The board was very drawn to that idea," he says.
No doubt. Out of scores of candidates, they chose Rothstein as the Asolo's next producing artistic director — starting July 1.
His first-year plans are modest.
"I'll spend that time really listening to the community, Rothstein says. "I'll search for stories that need to be told, and voices who've been silenced."
After that, his plans are staggeringly ambitious.
Rothstein aims to turn the Asolo Rep into "a home for the future of American theater." That's what he said — and he means it. Making a serious commitment to developing new work is what he's talking about.
It's not just big talk. Rothstein's done this before.
"I've focused on artistic development my whole career," he says. "The Asolo's had great success launching new works in the past. I'd like to see even greater success in the future."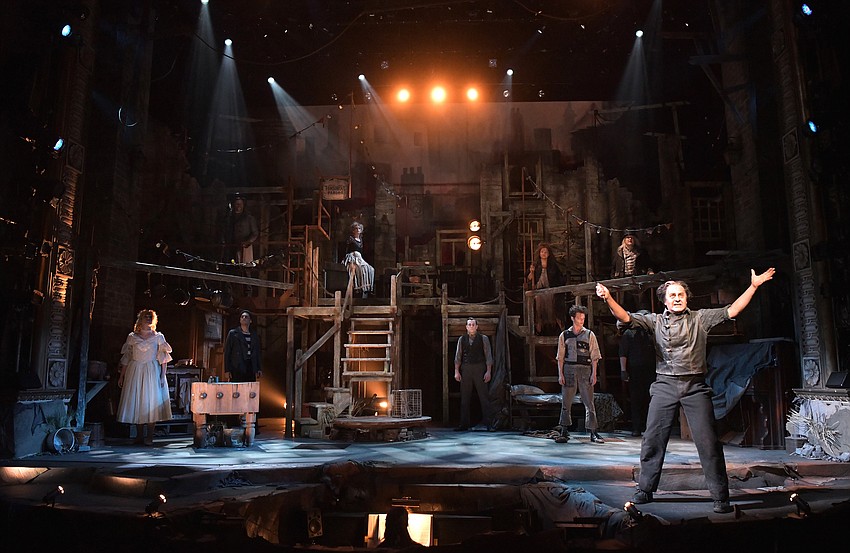 Nurturing new creations demands robust investment. The company would need to commission playwrights, composers and lyricists — and support the workshop process that refines their art. Development isn't cheap. But Rothstein thinks it's worth it.
As Rothstein sees it, development is a midwife process. It brings a wave of original plays, musicals and opera into the world. New voices. New stories. Risky experiments. Not the same-old-same-old. The "future of American theater," in other words.
The Asolo Rep would launch these cutting-edge creations. They'd then move on to national and international stages.
That's Rothstein's vision for the Asolo Rep's future. Or part of it.
He plans other big changes. But he'd implement them gradually. No purges. Rothstein believes in evolution, not revolution. Baby steps, not giant leaps.
The Asolo Rep is currently focused on new voices of the American theater. Rothstein won't change focus. But he'll seek out even newer voices — and the stories of now. "I read two or three newspapers every morning," he says. "By the time I'm done, I'm imagining six or more plays that urgently need to be staged."
To Rothstein, living theater is all about the here and now. That doesn't mean he'll embargo foreign plays. Or plays from the past — if they're still relevant. Old isn't automatically bad. But it isn't always good, either. But why do we need this story today? For Rothstein, that's the acid test.
"I'm not a traditionalist," he says. "I feel that theater should speak to the now. The voices of the past can do that. Directors who find the heart of a "classic" play — who have an urgency to tell the story now — they can transform a classic into living theater."
Nurture original art. Encourage new voices. Reimagine old stories.
Rothstein's too humble to boast. But that's exactly what he achieved at Theater Latté Da, and his guest director stints at the Asolo Rep. He plans do far more in his new role.
After the first-year shakedown cruise, what would Rothstein like to see on the Asolo Rep stage? When he puts the future on stage, what will it look like?
"Something utterly new," Rothstein says. "A piece of theater that no one's seen or heard before. By definition, I don't know what that is yet. But I'll know it when I see it."
Once he does, the Asolo Rep audience will, too.