Of all the sports seasons, spring most consistently catches me off guard. 
February does not feel like spring to me, as someone who grew up in the mid-Atlantic region and routinely spent the second month of the year with my heavy coat at the ready. In Florida, though, February is go time, and so it is once again: spring sports like lacrosse and baseball start regular season contests next week, with other sports to follow in the weeks ahead. 
With the variety of sports we get at this time of year, the season is a blast to cover. Unfortunately, because winter sports are hitting their playoff peak, I can't do a multi-week long preview like I do for football. So instead, as in years past, I have compromised by using this column as a preview space for all spring sports. The limitations of this mean I can't mention all teams in all sports, but I have done my best to mention the ones I think will have an impact on their sport's playoff landscape in 2023. 
This year was especially tough to pack into one column, as there are several teams that I believe are primed for huge seasons.
Baseball and softball
The 2023 baseball season will be a strange one, as it will be the first season without the now-retired Clyde Metcalf in the Sarasota High dugout since 1981. Former Cardinal Mooney High skipper Greg Mulhollen — who you may know as a basketball official — will take over for Metcalf. What does this mean for the Sailors' fortunes? I can't wait to find out. The Sailors lost a lot of production to graduation but do return senior outfielder Cale Kreiger, who hit .395 in 2022, and senior pitcher Bernard Barnes Jr., who held a 1.83 ERA over 15 appearances in 2022. 
At Riverview High, the baseball Rams are coming off an 18-9 season and a district championship, but also a tough 4-3 loss to East Lake High in the regional quarterfinals. The Rams will need to find some offense as they lose their top four hitters from 2022 to graduation, but they do return senior pitcher Sam Klanot, who held a 1.58 ERA and a 6-0 record in just nine appearances. 
On the softball diamond, Sarasota should lead the way after a 17-8 campaign in 2022. The Sailors bring back a bevy of big-time hitters including senior Miranda Gill, who had a team-leading .419 average among regulars, and junior Brooke Bendel, who hit .392 with a team-leading eight home runs. On the mound, senior Ryleigh Bennett should be the Sailors' workhorse; she had a 2.64 ERA and an 8-2 record over 21 appearances. 
Track and field
The lone Sarasota-area medal winner at the 2022 track and field championships, Sarasota High's Alec Miller, is back for more in 2023. As a junior, Miller finished second (4:13.50) in the Class 4A boys 1,600-meter run at the 2022 FHSAA state championship meet, approximately two seconds behind Hagerty High junior Braden Seymour. This year, now a senior, he finished second at the Class 4A cross-country state championships (15:40.3) in November, approximately five seconds behind Nease High junior Matt Ryan.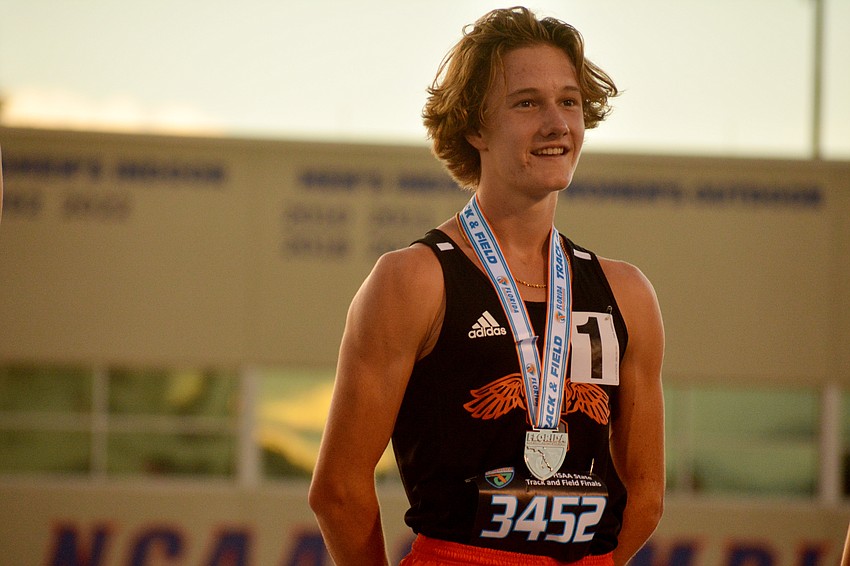 The cross-country success should serve as a nice warm-up to track season. Miller will have to compete with Seymour again for the 1,600-meter crown, but running is a finicky sport in terms of development, so any improvement Miller makes could be enough to secure gold. 
Other than Miller, the track and field, uh, field, is wide open. Cardinal Mooney High's Addison Dempsey is one potential contender. Dempsey, a junior, did not compete in the 2022 track and field season because of an IT band injury, but finished second in Class 2A at the girls cross country state meet in November (17:54). Dempsey only started competitive running in 2021, so she has plenty of time to crack into her potential. 
Lacrosse
As the sport of lacrosse continues to grow in Florida and the rest of the country, the tougher the local competition gets. Last year saw the Cardinal Mooney/Riverview rivalries continue to be tough-fought while adding Sarasota High into the mix as a contender for the first time. 
In 2023, all three programs have reasons to be excited. On the boys side, Cardinal Mooney is slated to return junior goalkeeper Jacob Brown and six of its top seven goal scorers — and only one of those field players, Sean Laureano (43 goals), is a senior, meaning the Cougars have a ton of growth potential. Riverview does not have quite as much goal scoring talent returning, but does have junior JC Fleming (26 goals) and senior Solano Benitez (21 goals). Meanwhile, Sarasota High is coming off an impressive 11-7 record in its second season as a program and has its top four scorers coming back, including senior captain Kellen Rector (40 goals).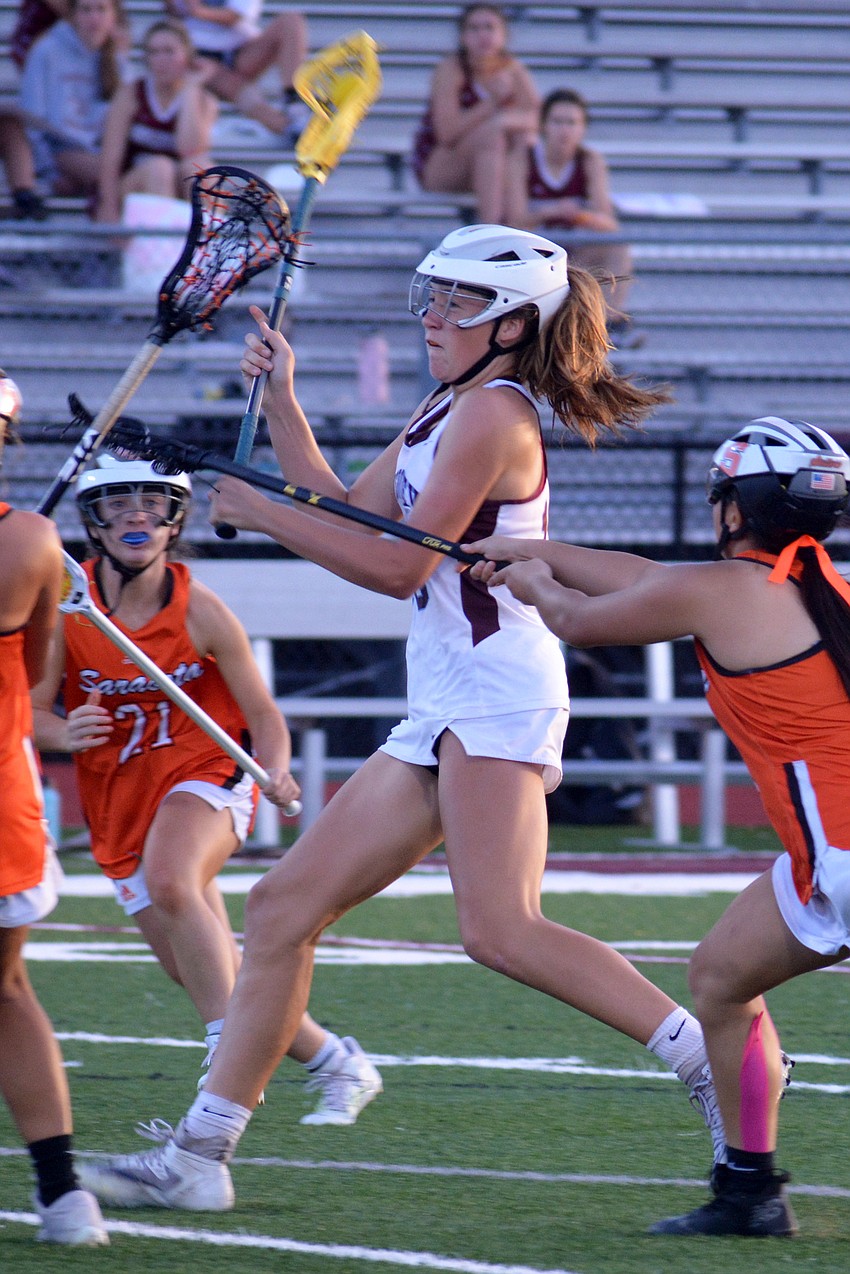 On the girls side, Riverview is coming off a 12-7 season that included an 11-7 district championship win over Manatee High. The Rams will be offensively led by junior Susan Lowther, who scored an 73 goals in 2022 while adding 45 assists; her 118 points points were 12th-best in Florida according to MaxPreps.  
Beach volleyball
The team to talk about in beach volleyball is Cardinal Mooney, the defending state champion. The Cougars will not have former star Jordyn Byrd, who enrolled early at the University of Texas to kickstart her college career, but Mooney has so much depth that Byrd's departure should not change expectations too much. 
The Cougars will also be playing on true home courts for the first time in 2023, with a new beach complex  situated in the back of the school next to the football field. Playing away from public courts is yet another advantage the Cougars will have over most local opponents.