Sarasota High football is getting a fresh start. 
Weeks after the Sailors won their first playoff game in 18 years, 30-20 over Manatee High, the school announced it was moving on from Head Coach Brody Wiseman, who had piloted the program for three years. Sarasota Athletic Director Shane Ahles said the school wanted to go in a different direction. That direction turned out to be Josh Phillips, previously the Manatee defensive coordinator among other coaching stops, including the University of California-Berkley as a strength and conditioning coach.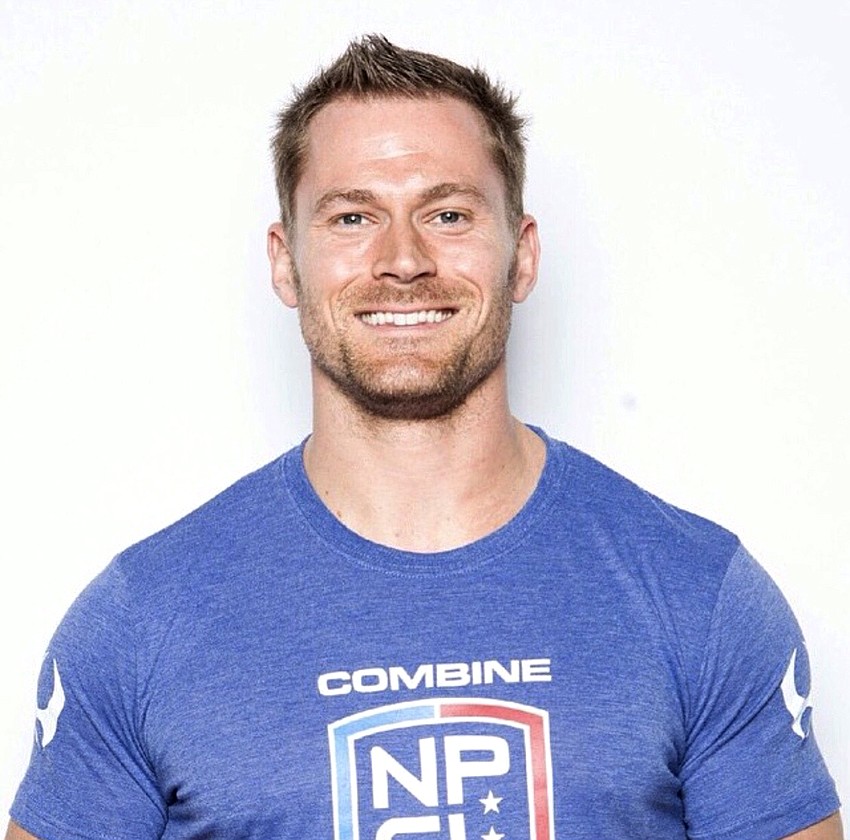 Despite coaching the defense at Manatee, Phillips will serve as his own offensive coordinator at Sarasota, with former Booker High Head Coach Baraka Atkins running the defense. Phillips and his staff will have work to do: the Sailors won a playoff game in 2022, but finished 5-5 overall, including three losses to district foes Riverview High and Venice High. The Sailors have also faced some attrition this offseason, losing former starting quarterback Alex Diaz to Booker among other transfers.
But Phillips is entering the 2023 with optimism. As Phillips said during his Suncoast Media Day press conference, held Aug. 12 at The Mall at University Town Center, his expectations are always to best what his program did the previous year. For the Sailors, that would mean a better-than-.500 record and two playoff wins, at least. 
"These guys had a chance to buy in, and they've made that choice," Phillips said. "The culture I'm trying to establish is a bit different, and things that are different are always hard to adjust to, but I feel like our guys have done a great job of coming together as a group and working hard through the summer. We play a tough schedule and we're looking forward to what we can go out there and do." 
The Sailors' offense should revolve around senior running back Joe Ziegler, who ran for 750 yards and five touchdowns a season ago, according to MaxPreps data, while splitting time with Jaden Judge. Judge transferred to Bayshore High this offseason, meaning more opportunities for Ziegler to carry the rock. Ziegler said at Suncoast Media Day that he's set an initial target of 1,200 yards, plus exceeding his five-touchdown mark from 2022. 
Phillips said he wants to use "12 personnel," or formations with one running back and two tight ends, to give the running game the best chance to succeed. Sarasota's two tight ends, Seth Johnson and Nathan Wells, should physically be up to the task in terms of blocking: Johnson is 6-foot-3, 220 pounds, while Wells is 6-foot-3, 205 pounds. Phillips said he'll also look to use as many variations on formations as possible to give defenses as many things to consider as possible. 
While Phillips has not publicly talked about who will start at quarterback, the Sailors do have former Manatee High quarterback Johnny Squitieri listed on their MaxPreps and HUDL rosters, and Squitieri has Sarasota listed in his social media bio. Squitieri initially transferred to Port Charlotte High for spring football before coming to the Sailors. The senior threw for 772 yards, four touchdowns and one interception while splitting reps with now-junior Andrew Heidel.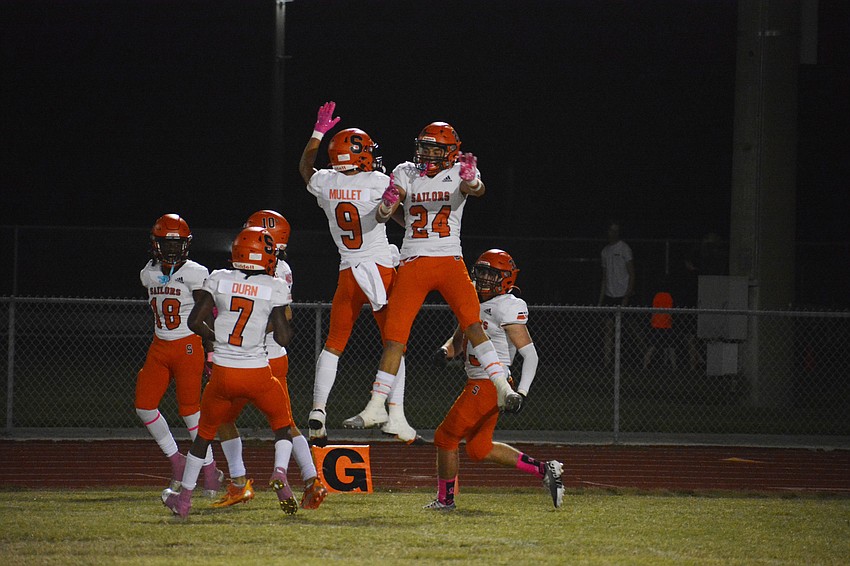 On defense, the Sailors have seniors leading the way, especially in the front seven, where senior linebackers Hayden McSwane and Kyser Bordones roam. The pair were the team's leading tacklers in 2022 and should only add to their totals in 2023 — and they'll do it by hitting hard. 
"Not to sound psychopathic, but hitting people is so much fun," McSwane said at Suncoast Media Day.
Junior outside linebacker Nathan Pralle is also a player to watch for a breakout campaign. 
In the secondary, senior safety Nick Wasowicz was the team's third-leading tackler a season ago and Phillips said he's shown an ability to help get his teammates lined up in the right spots this offseason. Phillips also has high hopes for cornerback Frank Crawford, whom Phillips said ran the fastest 40-yard dash time on the team and can use that speed to stay with receivers downfield. 
The Sailors also have an ace kicker/punter in Andrew Clayton. The senior not only can make field goals when needed, but can pin the opposition deep in its own territory, helping out the defense. Clayton is rated a 4.5-star kicker (out of six) by Chris Sailer Kicking. 
Like a lot of first-year coaches, Phillips has put a focus on beating teams in the area before branching out across the state. Only two of the team's 10 games — against Fort Meade High and Bishop Verot High — are against teams outside of Sarasota and Manatee counties. Otherwise, it's full of familiar foes, including a week two contest against Phillips' old school, Manatee, and a week nine game against Wiseman and rival Riverview. 
Phillips is ready to see what his squad can do. 
"It's a blessing to have the opportunity to coach this group," Phillips said at Suncoast Media Day. "They are the definition of coachable. They do things right. That's all you can ask for as a coach."