Thursday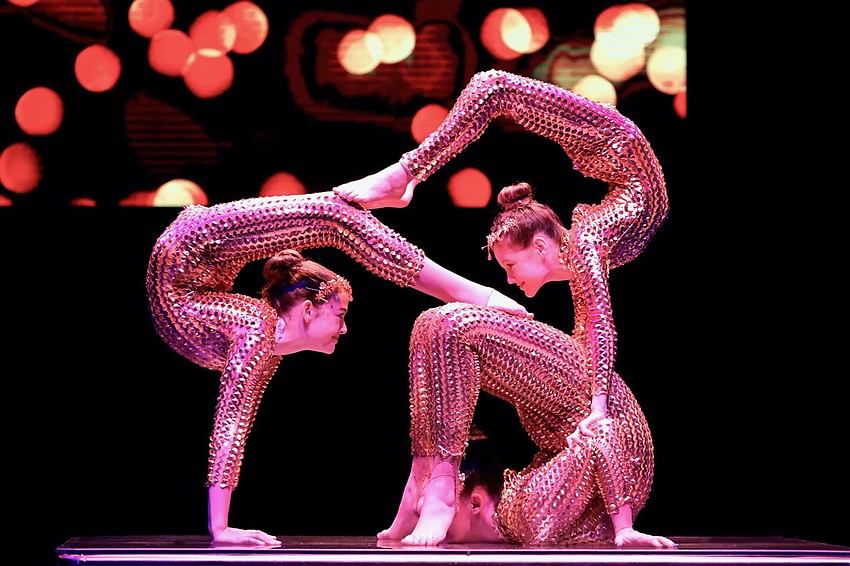 'Sailor Circus Holiday Special'
2 and 7 p.m. at Sailor Circus Arena, 2075 Bahia Vista St.
$20-$40
Visit CircusArts.org.

This is a circus town. And these are circus kids. The talented class of the Sailor Circus Academy — ages ranging from eight to 18 — are ready to show you everything they've been working on over the last year. There's nimble acrobats and flexible contortionists, dextrous jugglers and people who fly through the air with the greatest of ease. And they still have homework. Continues through Saturday.
Friday
Jazz at Two — JC Scholarship Recipients Concert
2 p.m. at Unitarian Universalist Church of Sarasota, 3975 Fruitville Road
$15-$20
Visit JazzClubSarasota.org.
The next generation of talent is bright. The Jazz Club of Sarasota has been nurturing local talent for decades, and the latest scholarship winners are part of a tradition that stretches all the way back to the mid-80s. 
Movies Under the Stars
7 p.m. at the Mall at UTC, in the west district (The Green)
Free
Visit MallAtUTC.com. 
The Mall at UTC presents its annual Holiday Movies Under the Stars series with "National Lampoon's Christmas Vacation" on Friday and "Frozen" on Saturday. Bring lawn chairs and blankets.
Saturday
Pineapple Drop Party
1 p.m. to 1 a.m. Jan. 1 at intersection of Lemon Ave. and Main St.
Free
Visit DestinationDowntownSarasota.com.
Bring on the pineapple! The spiny emblem of the Sarasota New Year is ready to drop like clockwork to help you ring in 2023. The actual festivities will start 12 hours earlier with DJs and bands, carnival rides, games and food and drink. Live music starts at 9 p.m., and the party lasts until an hour into 2023.
New Year's Eve at Waterside
6 p.m. to midnight at Waterside Place, 1561 Lakefront Drive, Lakewood Ranch
Free
Visit WatersidePlace.com. 
Ring in the New Year with this free event featuring DJ Truth. Food and drinks will be available for purchase from Good Liquid Brewing, Kore and participating food trucks, including Shula Burger. 
New Year Soirée at Grove
7 p.m. at Grove, 10670 Boardwalk Loop, Lakewood Ranch
$200
Visit GroveLWR.com.
It's a five-star buffet and a full open bar for the New Year's Party at Grove. The menu will include items like prime rib and crab-stuffed flounder, and the customary midnight toast will actually be served at 10 p.m.
FST Improv Presents Resolution Rewind
7:30 p.m. at FST's Bowne's Lab, 1265 First St.
$25
Visit FloridaStudioTheatre.org.
Think of it as a last request for 2022. The talented improv crew at Florida Studio Theatre is taking your best suggestions to provide you a comic rewind of 2022, and they'll close out the show with a special champagne toast.
New Year's Eve With Ron Feingold
9:30 p.m. at McCurdy's Comedy Theatre, 1923 Ringling Blvd.
$70
Visit McCurdysComedy.com.
Ron Feingold is bringing all of his voices. He's the man behind Comedy A Capella, and he'll sing lead vocals, backup and even the odd percussion sound. Scott Novotny and Helen Keaney will also do sets on New Year's Eve.
Sunday
Sarasota Polo Season Opener
1 p.m. at the Sarasota Polo Club, 8201 Polo Club Lane
From $15; children 12 and under free
Visit SarasotaPolo.com. 
The 2023 Sarasota Polo Season begins and runs each Sunday through April 30. Gates open at 10 a.m. Thousands of fans enjoy high-level polo action each Sunday while tailgating. The event includes themed weeks, entertainment at halftime and traditional divot-stomping. Tickets can be purchased in advance at SarasotaPolo.com or at the gate. Dogs are welcome on a leash.
Monday
Monday Night Jazz at the Cabaret
7:30 p.m. at FST's Court Cabaret, 1265 First St.
Tickets TBD
Visit JazzClubSarasota.org.
If it's Monday night, that means there's a jazz show down at Florida Studio Theatre. It's the start of a year full of rich programming for the Jazz Club, which brings local and regional performers to the stage multiple times a week.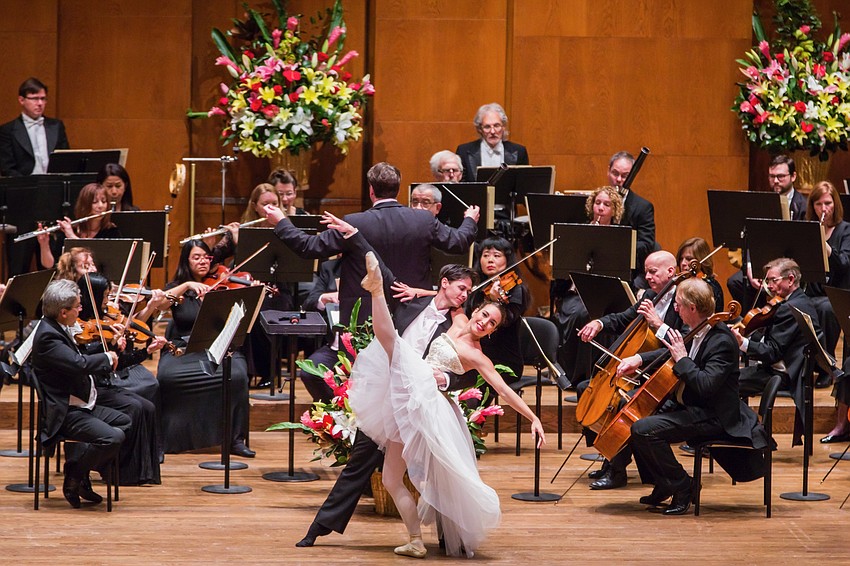 Salute to Vienna New Year's Concert
7 p.m. at Van Wezel Performing Arts Hall, 777 N. Tamiami Trail
$57-$90
Visit VanWezel.org.
The Strauss Symphony of America, conducted by Michael Zehetner, is bringing you the sounds of a European New Year. Champion ballroom dancers will move to the music, and soprano Alexandra Reinprecht and tenor David Danholt will give voice to the songs of the Neujahrskonzert.
Wednesday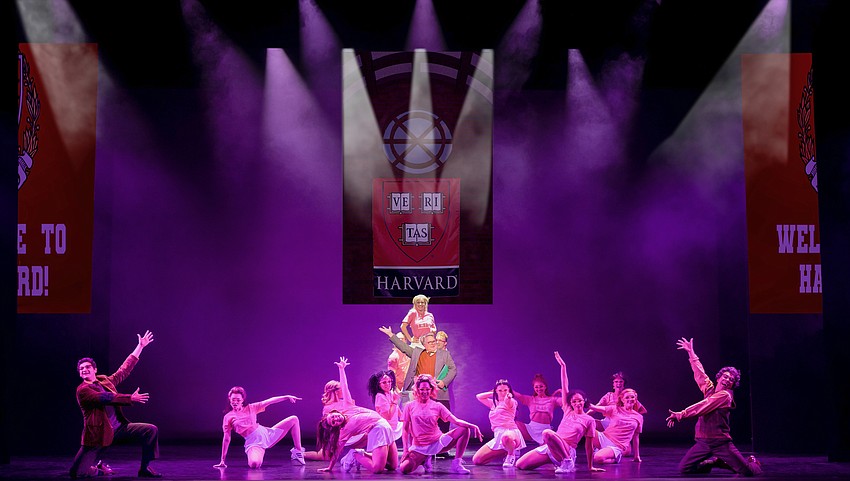 'Legally Blonde'
7:30 p.m. at Van Wezel Performing Arts Hall, 777 N. Tamiami Trail
$42-$92
Visit VanWezel.org.

Elle Woods would like you to know there's no law against being both a blonde and also the smartest person in the room. The national tour of the hit Broadway musical took a brief break for the holiday season, and it will get back on its feet with a pair of shows right here in Sarasota. Hannah Bonnett stars as Elle Woods, and Lea Savola, who starred in Urbanite Theatre's Athena earlier this year, plays Vivian Kensington. Continues Thursday.
Flyin' West
7:30 p.m. at Donelly Theatre, 1012 N. Orange Ave.
$40
Visit WestcoastBlackTheatre.org.
This show will still be in previews on Jan. 4, but here's your chance to see the Sarasota premiere of a Pearl Cleage work. The play centers around a group of women in the 1890's who left the South to stake their claims in an all-black town in Nicodemus, Kansas, and their fight to keep what they had built for their succeeding generations to develop in their wake.