Now that the holiday season is here, I thought it would be fun to use this column to spread some cheer. 
I can't give actual gifts, of course — putting that on an expense report wouldn't go well — but what I can do is give some shout-outs to the high school athletes who have been stepping up for their teams this winter sports season. 
This list, like usual, is not comprehensive; in fact, I found it harder than ever to narrow things down. It is also not purely the "best" players in the area; when making these 'under-the-radar' lists, I try to find unique stats to highlight or provide new perspectives on established area players. Because of that criteria, if you feel I left a deserving athlete off the list, it's because I probably did. 
According to MaxPreps statistics as of Dec. 15, Sarasota High sophomore Zitlaly Salinas-Sanchez is not only the top soccer scorer on the Sailors, but also the top scorer in Class 7A District 8. Salinas-Sanchez has nine goals and 21 total points through the team's nine games, helping the team to a 4-4-1 record.  That is three more points than second-place Sierra Sprink of North Port High. 
After the holiday break, Salinas-Sanchez will have four games to pad her stats before district tournaments start Jan. 25.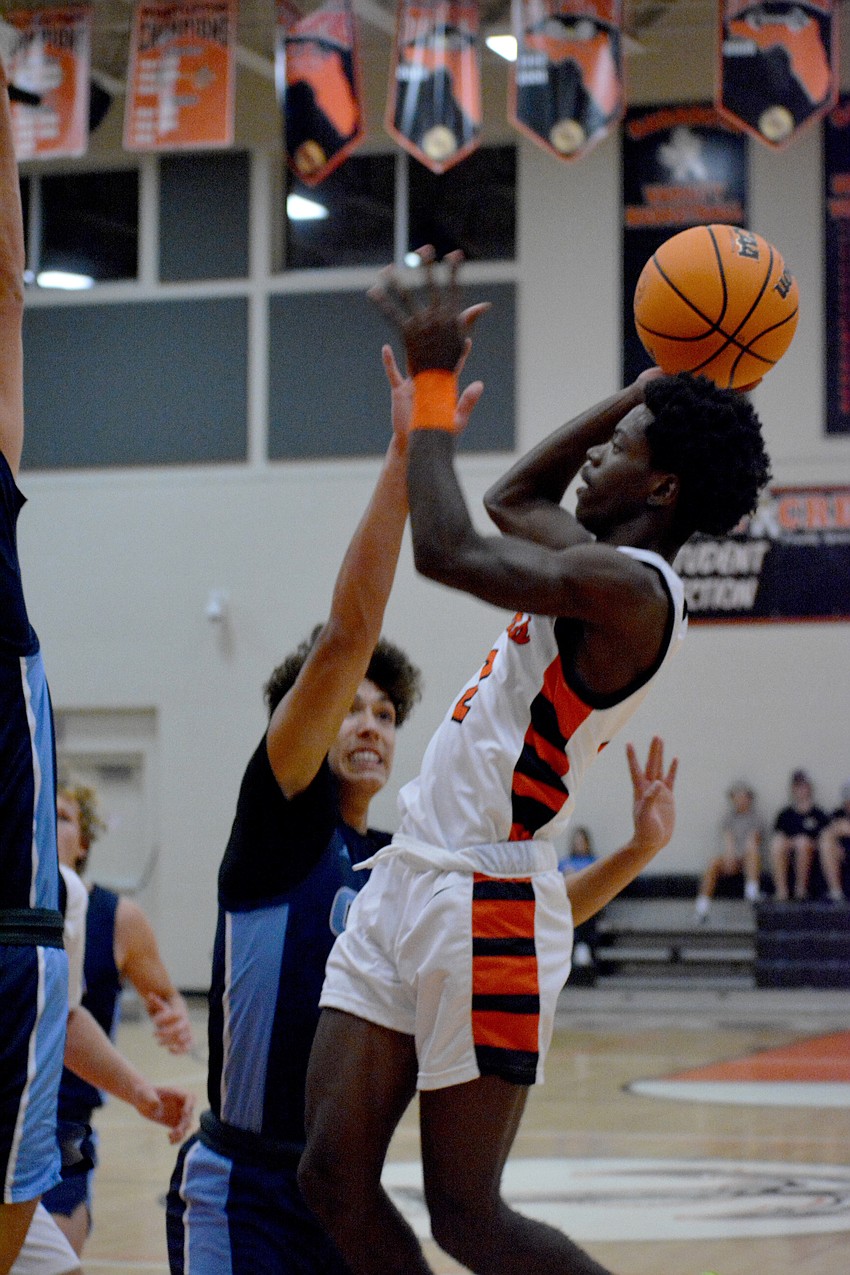 Sticking with Sarasota, boys basketball senior Khalil Williams isn't the type of point guard who leads the team in scoring — that would be sophomore Oliver Boyle at 14.0 points per game — but is instead an old school, assists-first point guard. Williams leads the Sailors with 4.8 assists per game. That is the 12th-best average in all of Class 7A according to MaxPreps. With Williams distributing the ball to Boyle, junior Daniel Munn (12.4 ppg) and others, the Sailors are averaging approximately 63 points per game as a team, which has contributed to the team 6-2 record, a big turnaround from years past. 
When I saw the Sailors play ODA on Nov. 29, Williams  added nine points of his own, getting buckets when Sarasota needed them. Other players may fill the scoring column more, but Williams is as important to the team's success as anyone else. 
At Riverview High, the girls basketball team — which was coming off a 20-2 season — got off to an uneven start to the season but has won three games in a row as of Dec. 16, making their record 6-5 before the Christmas break. The post play of senior Krystal Montas has helped steady the Rams. Montas is averaging 10.5 points per game, second on the team, and leads the Rams with 6.0 rebounds per game. That's 2.5 rebounds more than anyone else, on average. 
Montas, who is 5-foot-10, isn't the tallest post player around, but she makes life difficult for every opposing player who is assigned to her anyway, on offense and defense. She's a mismatch the Rams have taken advantage of using, and if the Rams continue their improved play after the break, she will assuredly be a large part of why. 
On the soccer pitch, sophomore boys goalkeeper Lucca Stefenoni has been a force. Stefenoni is seventh in Class 7A with a 0.222 goals against average; he's allowed one goal in 360 minutes in net. Stefenoni averages 4.1 saves per game, too, so it's not like he's just standing there the whole time. 
The Rams are not the most offense-forward team in the area. They have scored just 15 goals this season through eight games. But thanks to Stefenoni's great play, as well as that of the Rams' defense, Riverview has yet to suffer a loss; they're 4-0-4 with two games left before the team's Christmas break begins.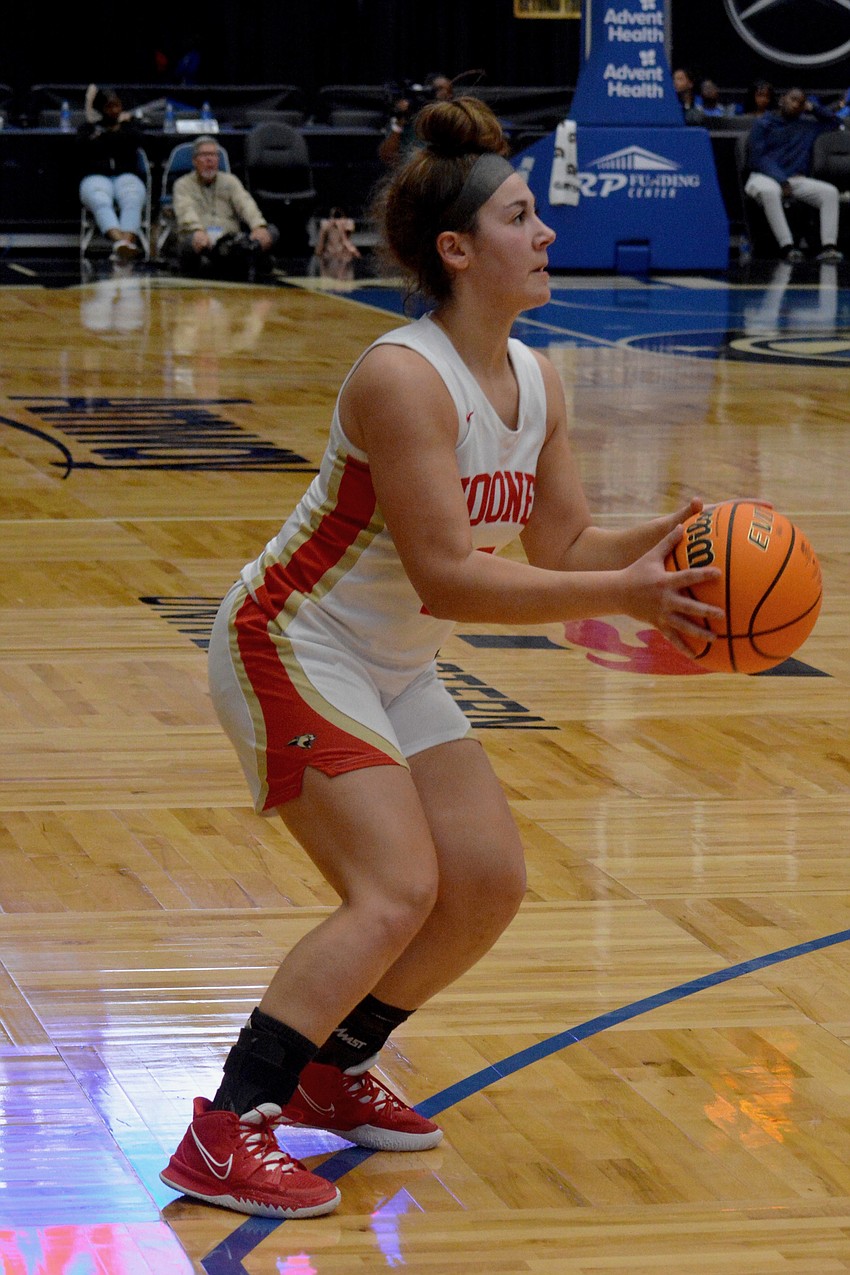 At Cardinal Mooney High, senior Olivia Davis isn't a new name; she's been playing ever since returning from an ACL injury that ended her freshman year before it began. This year, she's averaging the most points per game of her career (16.7) while still averaging 2.5 assists per game. The Cougars were thought to be one of the more experienced teams heading into this season, but after some offseason graduations, transfers and other departures, Davis is the Cougars' lone senior. 
She, alongside sophomores Kali Barrett and Sy'monique Simon, have made sure the changes haven't affected the program's success; Mooney is 5-1 through six games as of Dec. 15. 
The Mooney boys soccer team is 4-1-1 as of Dec. 15, though they have not played a game since Dec. 2 and won't until a Jan. 5 game against Bradenton Christian. But through six games, sophomore Mark Yencik has led the way on offense. Yencik has six goals and an assist this season. All soccer teams need a good finisher — just ask the U.S. Men's National Team how the 2022 World Cup knockout stage went without a reliable one — so Yencik's contributions are important. 
At Booker High, Chariot Johnson has used her senior season of girls basketball to take her game to the next level. Johnson is averaging 11.6 points, 5.4 rebounds and 3.9 steals per game for the Tornadoes — who, by the way, are ranked No. 2 in Class 3A by MaxPreps. A year after reaching the Final Four when no one thought they could, the Tornadoes are among the favorites to get back there again in 2022-2023. With Johnson leading the way, they certainly have a shot.