After touring Bishop Animal Shelter, Manatee County Commissioner Vanessa Baugh was pleased to see the upgraded facility and to know it will have a positive effect on the welfare of animals in the region.
She is also pleased because it is saving Manatee County taxpayers millions of dollars.
"It's a phenomenal facility," Baugh said. "We are very blessed in Manatee County to have received it as a gift. It will definitely come in handy. We will be able to help so many more animals than what we would have before."
And it could be able to do it without the county needing to build a multimillion dollar facility in the Lakewood Ranch area, as previously planned.
The Bishop Animal Shelter, which the Bishop Parker Foundation donated to the county in December, has a surgical suite, X-ray room, incubation chamber, isolation rooms, dog kennels, cat cages and more in its 25,000-square-foot facility. The land also has another building that can be renovated for future use. 
Baugh said the upgrades to Bishop Animal Shelter means there is no current need for an animal shelter to be built in East County.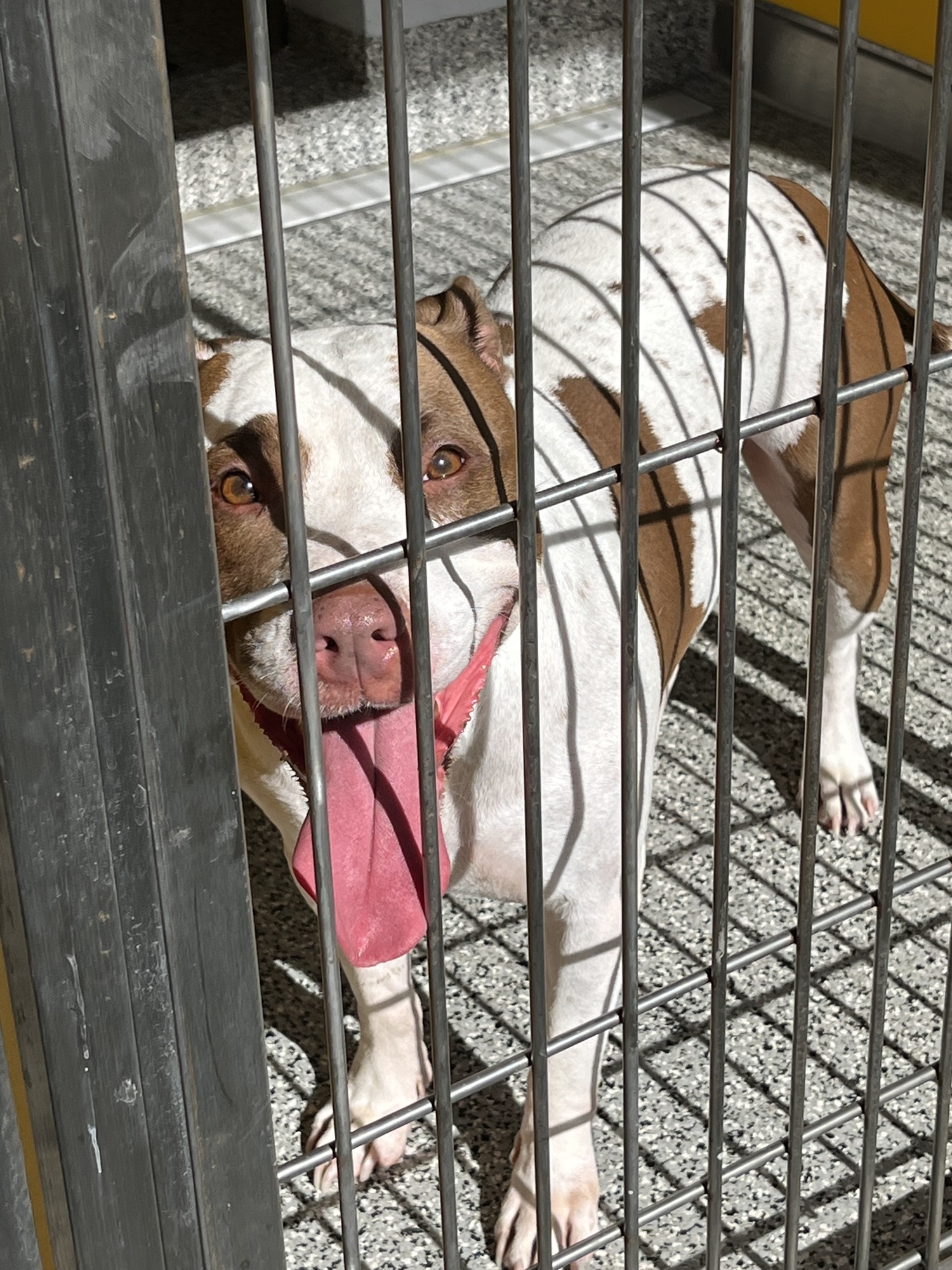 "In time, might we grow to the point we do?" Baugh said of the possible future need for a county animal shelter. "Sure, it's possible, But right now, we have to make sure of what we have, utilize what we have and figure out what it's going to cost to run those facilities we now have before we make a determination on building another one. It's taxpayer money after all, so we have to be very frugal and look at what the best options are in that regard."
Although the East County shelter still is on the county's five-year capital improvement plan, Baugh said commissioners voted to reallocate the $6 million that was budgeted for the East County shelter to continue to support and upgrade Bishop Animal Shelter.  
Before the county had the Bishop Animal Shelter, Manatee County Animal Welfare was working out of the county's Animal Services Facility in Palmetto. 
Although adoptions will continue to take place at the Palmetto facility, Commissioner Kevin Van Ostenbridge said the Palmetto facility has been updated several times, but the county has simply outgrown the facility. 
"It's time for that facility to be put to rest, and it's time for us to move out of that facility and into an absolutely beautiful, modern, brand new facility," he said. "We're going to have to add to the capacity of (Bishop Animal Shelter) to be able to close that down, but we've allocated the money to do it."
Van Ostenbridge hopes the additional capacity at Bishop Animal Shelter will postpone the construction of another shelter for at least 20 years. Bishop Animal Shelter can care for 372 animals. 
Baugh said the Palmetto facility could be torn down and rebuilt, with commissioners looking at potential opportunities for the land.
"We can certainly do a lot with it," Baugh said. "We have quite a bit of property there, so we'll be able to tear down what's there and rebuild the facility that we need, such as another adoption center. The board will take that under consideration and make those determinations as to how to handle it."
Commissioner Carol Whitmore would like to gift the Palmetto facility to a nonprofit that works with wildlife and build a shelter in East County.
"We have all kinds of rescues we could possibly work with together because that building really needs to be torn down, but it is an asset that our animal world could use," Whitmore said. "We can build a new shelter out east."
Commissioners, county staff and community members had the opportunity to see what Bishop Animal Shelter has to offer during an open house Aug. 5. 
The Bishop Parker Foundation had run the animal shelter since 1958 until Manatee County took over the shelter in March. The Bishop Animal Shelter has a value of $18 million.
"It's very exciting," Whitmore said. "I've been working with staff, the county and the Bishop Foundation for years. They've offered this to us a couple of times, and it's finally come to be. This steps us up about 1,000 notches as far as quality of care."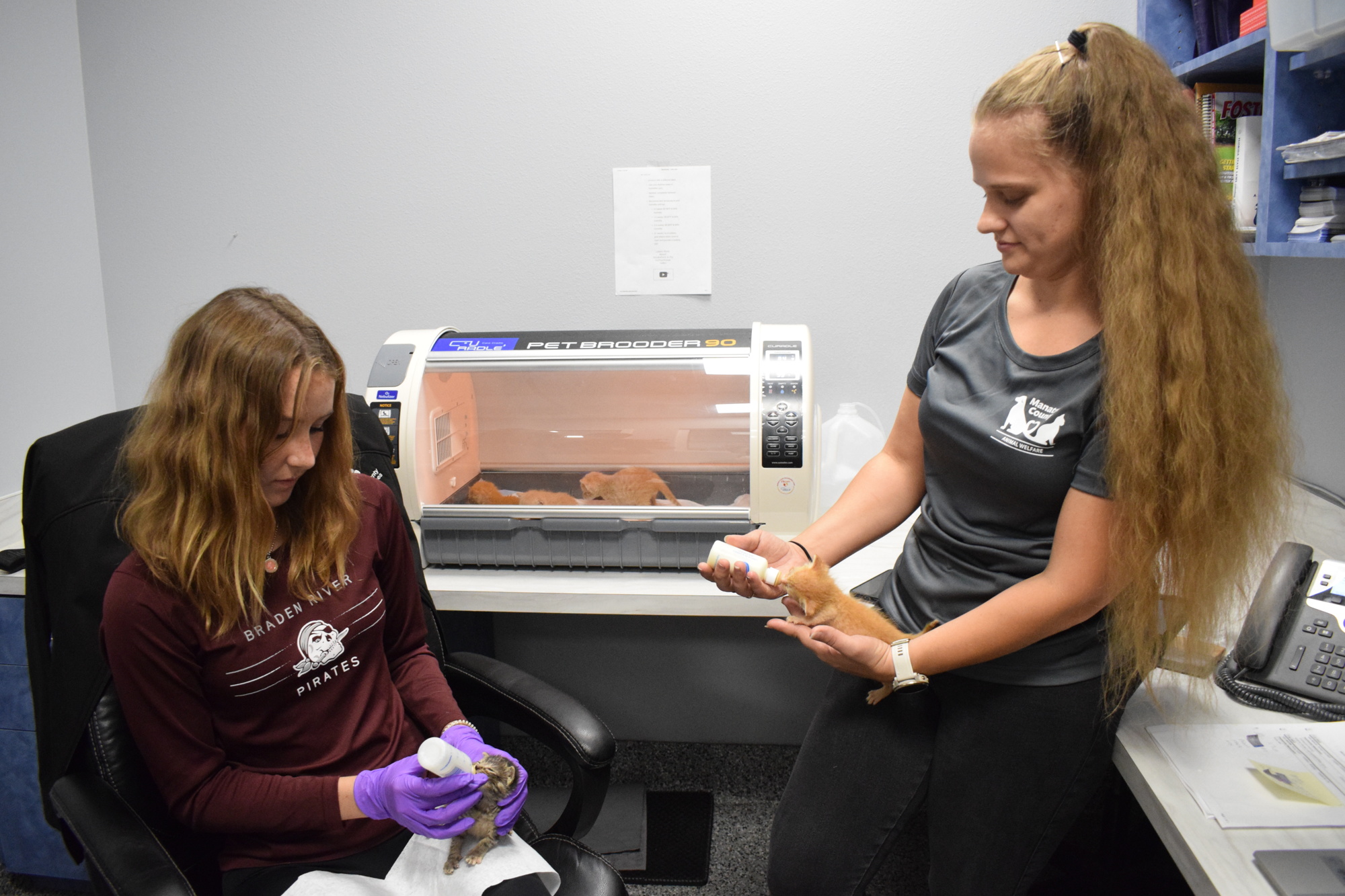 People could see the technology used in the surgical suite, the cat cages and dog kennels filled with kittens and dogs getting ready for adoption and volunteers like Ella Brauch working with the animals.
Brauch, a rising Braden River High School junior, took a 3-week-old kitten out of an incubator and held it on her lap to feed it a bottle. 
"I love bottle feeding the cats," Brauch said.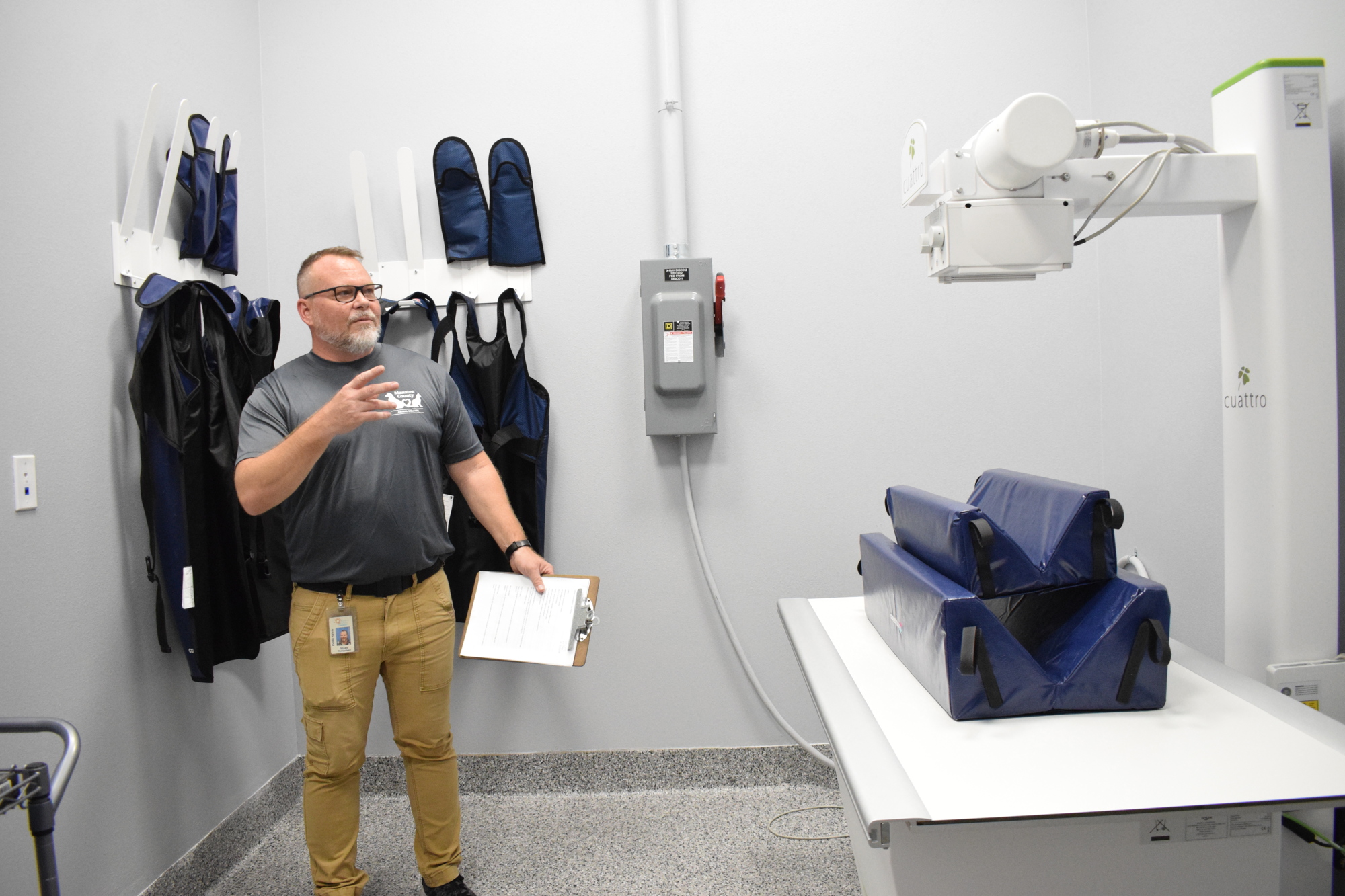 Hans Wohlgefahrt, the outreach specialist for Manatee County Animal Services, said having a room with the tools and equipment to do X-rays helps staff to provide immediate care to animals that are in distress. 
"We see a lot of animals coming in who are hit by cars, and they require immediate medical attention," Wohlgefahrt said. "We have lots of partners out in the community that we could go to but now we're able to treat them immediately upon coming into the shelter."
Wohlgefahrt said the bright, newly upgraded Bishop Animal Shelter will help bring in more people to adopt animals.
"The facility in Palmetto is just old," Wohlgefahrt said. "It's hard when people are coming in, they're excited, and then you take them into this old building. (At Bishop Animal Shelter) it's nice and bright. The kennels are big. People can see the animals properly. There's enough light in the kennels. All that I think will result in more adoptions for us."
Wohlgefahrt said having the state-of-the art equipment and plenty of area to take care of the animals could mean the difference between life and death for an animal. 
"We're passionate about what we do, and now we have a facility that reflects that passion, and we can help animals faster," he said.