There's a hidden language to placing artwork in a museum. 
There's the expected logistics — avoiding traffic jams of viewers, direct sunlight, and overhead vents to name a few —  but then there are the deeper considerations. How to place artwork together that are in thematic conversation with one another, or how to line up a chronology of an artist's career. 
Emory Conetta knows the language well. The 25-year-old has been studying the intricacies of art and art placement since being a young girl exploring museums here in Sarasota. That interest in art and museums has taken her far and wide, first in a personal capacity and then a professional one where she moved to London for her masters studies and to take a job with a renowned art house.
Conetta has returned to her hometown for a new endeavor - working as an assistant curator at the Sarasota Art Museum. She spends her days planning exhibitions, organizing artwork and researching future projects. It's a welcome return for the Sarasota resident, who's embraced the city in a new way.
"You grow up, you see the same things … but when all that changes, you have a fresh perspective," Conetta said.  "It's been like falling in love with Sarasota all over again."
In her eyes, her role at the museum is as a caretaker for the artists and to translate their works by bringing them to the public space. 
"In a way, I'm like artwork," Conetta said. "Artwork is the conduit between the artist and other people. I try to do that as well."
Conetta grew up going to the Ringling with her mother and observing the many art installations that moved in and out of the institution over the years. 
She was also fortunate enough to travel and said checking out art museums was a staple of any trip. A formative moment when Conetta was 15 was seeing a Felix Gonzalez-Torres sculpture made from cellophane-wrapped candy that contrasted the sweetness of candy with the bitterness of losing his partner to AIDS. She remembers being moved by that dissonance and being on the same wavelength as the artist. 
Her desire to pursue art personally and professionally started after she took an impactful art class at Riverview High School. Conetta later attended Furman University  on a studio art scholarship but eventually fell into the idea of pursuing an art history career. She said that largely left her with two tracks — teaching  or curating.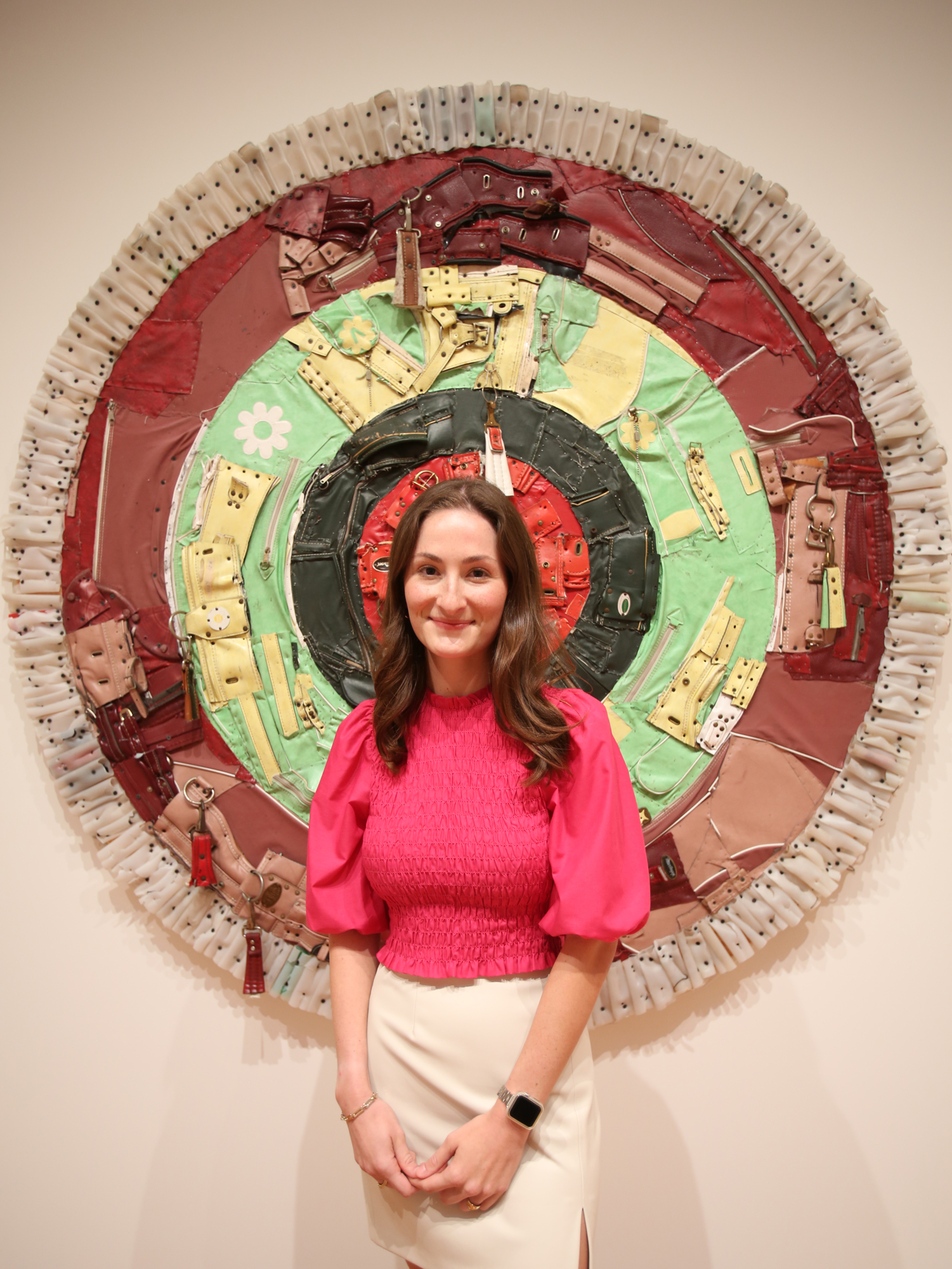 "I thought 'This is what I really like, talking about art and artists,' " Conetta said. "… Curation is applying (information) to real life experiences. Getting to see how people interact with the work and how it is in real time is special."
For Conetta and her new position at Sarasota Art Museum, everything old is new again. She previously worked at the museum as an assistant to then-Executive Director Anne-Marie Russell over a summer during college — she says they bonded over Etruscan tombs.
The new space though is a different animal entirely. She started at the Sarasota Art Museum in December the first day it reopened during the pandemic and was thrown into understanding its layout and special features. 
As for arraying the artwork that comes into the museum, Conetta typically puts them together by chronology or thematic resonance. 
Some exhibitions are a timeline of an artist's career while others such as one focusing on Black painter Robert Colescott have works metered out by their messages and themes. 
"You don't want to say you have a favorite child but (the Colescott exhibition) would be my favorite child," Conetta said.
Conetta often helps plan the layout ahead of time using a small model but says it's hard to truly know where to put things until she's standing in the space. 
"We always joke that the artwork tells you where it wants to go," Conetta says. "Sometimes it falls into place, other times there's interesting dialogue between two pieces talking about the same themes or events."
The most rewarding part of her time so far has been talking with people and seeing how artwork impacts them. She recently received a thank-you letter from an attendee who walked through the Charles McGill exhibition concerning the relationship between golf and racial prejudice.  He said the exhibition recontextualized the sport for him. It brought Conetta to tears. 
"It's what you hope for, right?" Conetta said. "Art is the ultimate form of vulnerability so we can meet it with our vulnerability or we can't, but every visitor is going to take what they want from the experience."