What specifically a Town Center entails depends on which commissioner is speaking at the time.
While discussing priorities and basic concepts of a potential building designed to function as a public gathering place recently, the topic of a coffee shop and convivial evening spot came up in passing. 
"Starbucks by day, English pub by night," Mayor Ken Schneier joked about the possibilities of what Phase 3 of the project might someday entail. "That would be perfect."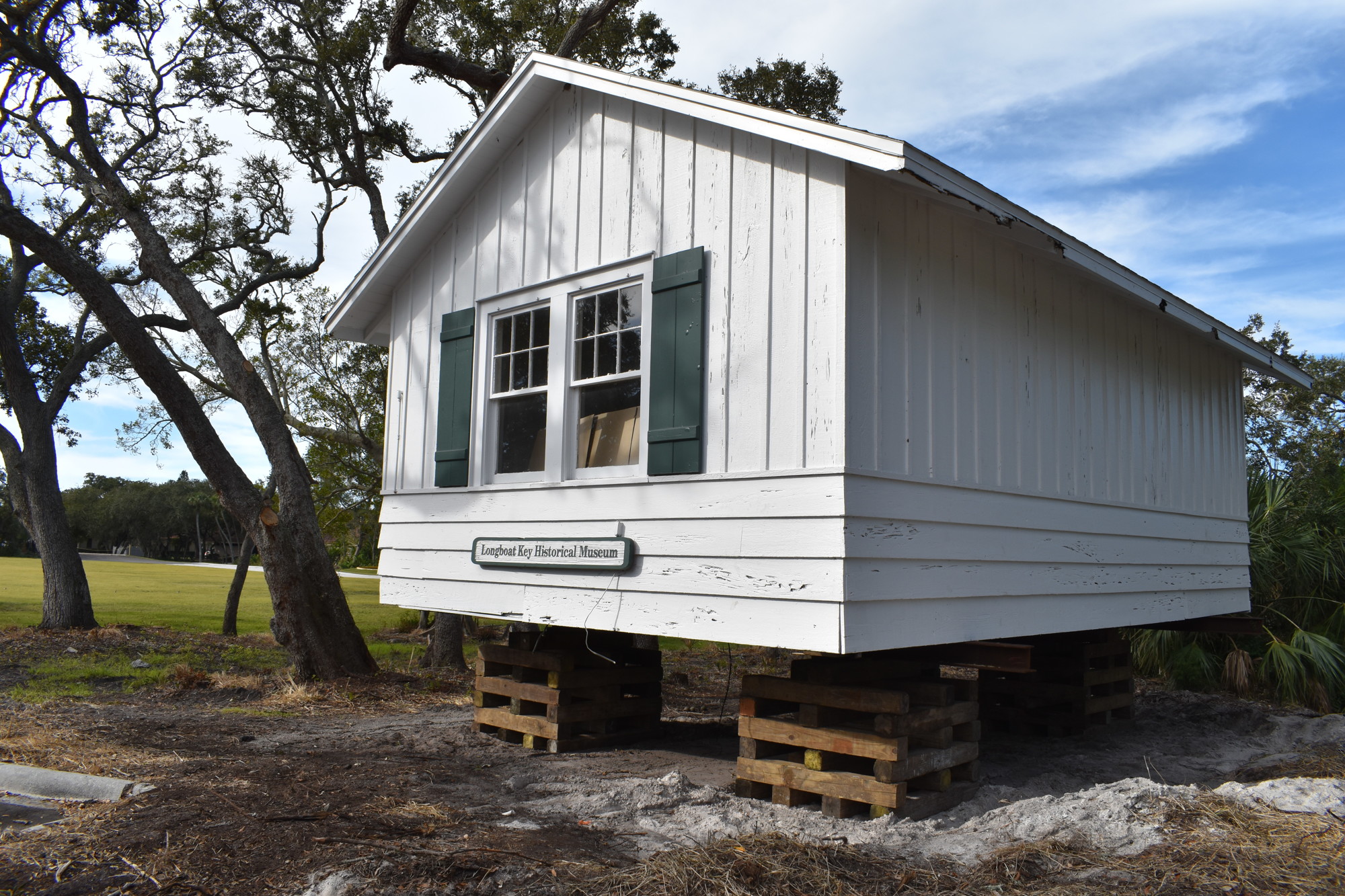 With Phase 2 in the permitting stages, by year's end the land between the Public Tennis Center and the Shoppes of Bay Isles is expected to include walkways, bathrooms, lighting and accommodations for outdoor events. Earlier this month, the Longboat Key Historical Society moved its historic cottage to the northeast part of the property.
Beyond those publicly financed improvements, though, is the potential for a building or series of buildings designed to house a range of possibilities -- all with the stated goal of keeping island residents on the island.
In the town's 2020 citizens survey, respondents were asked: Would you support a privately (donor) funded and operated Arts, Cultural, and Education Center in the Town Center? 51.3% responded yes, 24.8% responded no and 24% responded they were unsure. 
Among the uses for such a building, if it were built, survey respondents listed lifelong learning and performing arts above all else. 
Longboat Key leaders are still sorting out how to move forward after Ringling College stepped back from its relationship with the town in 2019 following five years of discussion. An Arts, Culture and Education Center with the college would have required about $11.32 million in donations.
District 4 Commissioner Jack Daly and District 2 Commissioner George Spoll differ on how the town should approach a potential public-private partnership.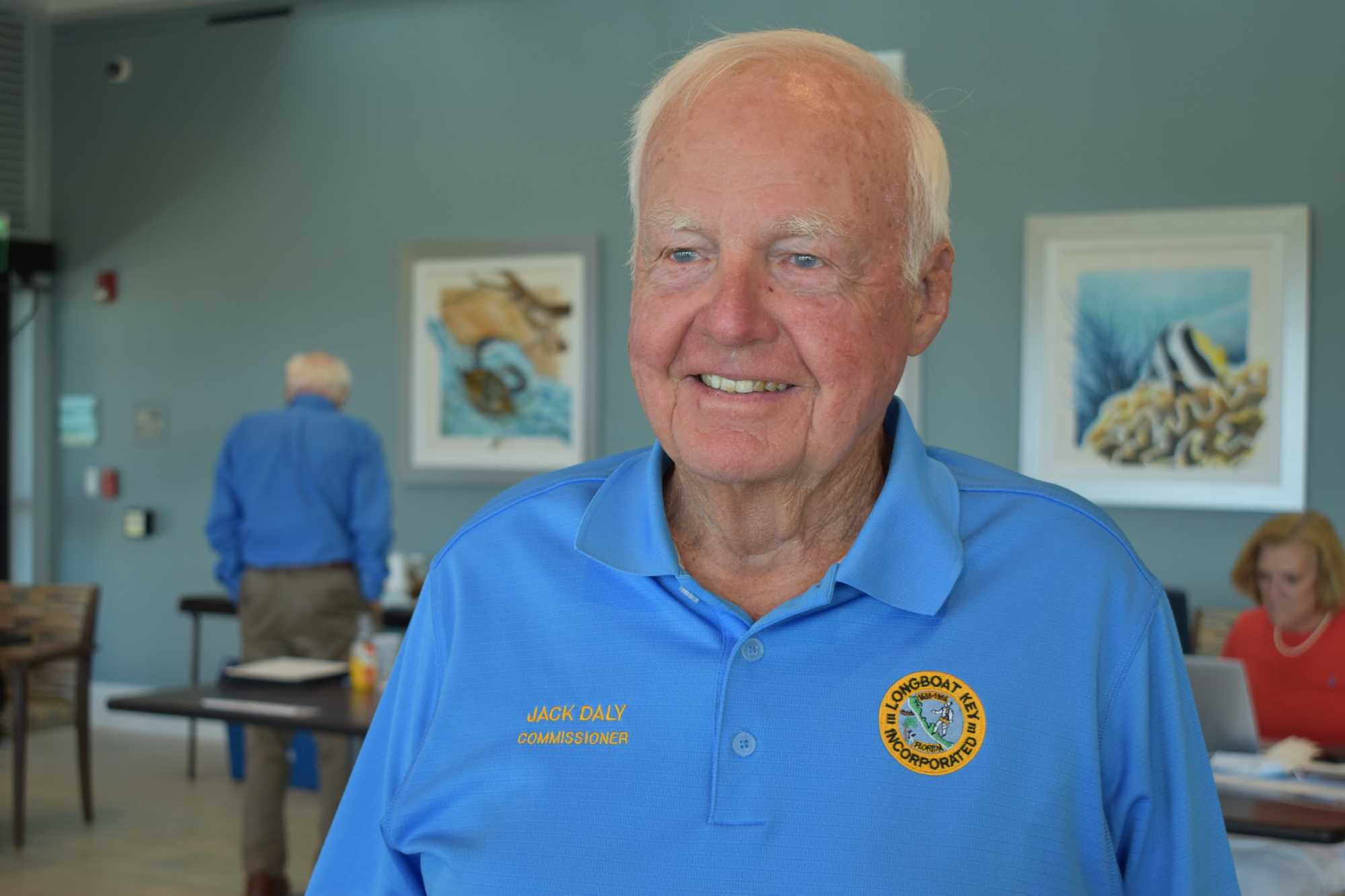 Daly distributed the final concept plans from the 2019 proposal with Ringling. He said he hopes the town rekindles its relationship with the college but acknowledged the possibility of finding a different partner. In April, 2019, Town Commissioners voted 4-3 to reject a pre-construction memorandum of understanding between the school and the town. 
"I think the time is long overdue, particularly since we've lost our partner here to rekindle the concept, and the best starting point that I see is exhibit one that we were on the brink of going forward with when our partner left," Daly said.
Spoll said he believed the specificity of the Ringling plans went "too far."
"This is exactly what we talked about should not be a part of our broad guidelines," Spoll said. "This is so specific, it is pointed specifically in one direction. This is not designed to encourage creative suggestions and developer interest."
Both Daly and Spoll have less than two months remaining on the Town Commission until commissioners-elect Penny Gold and Debra Williams take their seats.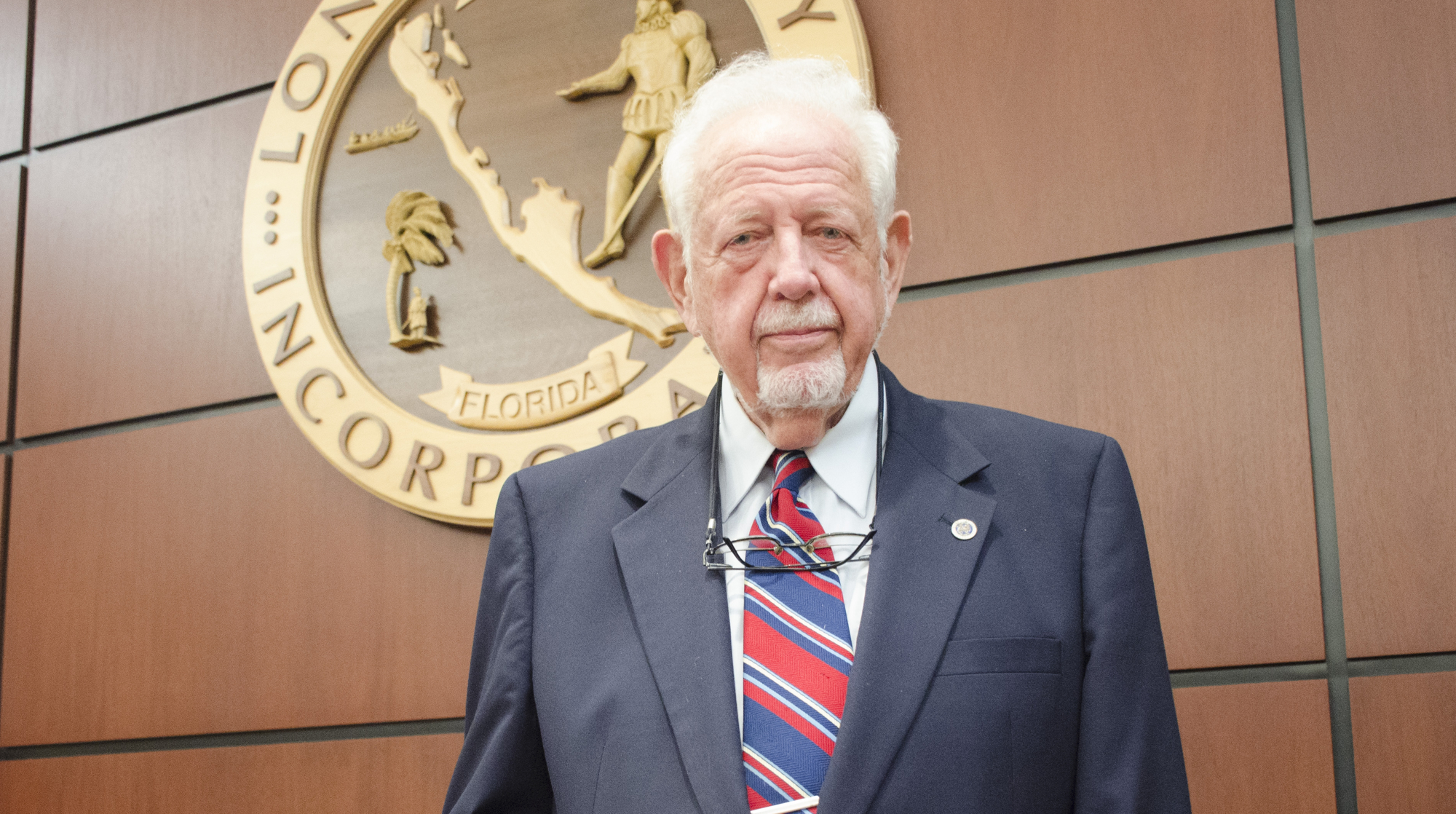 In Daly's six years on the town commission, he said its "biggest failure" was the lack of focus on developing the Town Center project. Daly said he'll have to give it some thought about the possibility of helping advance the project as a private citizen once his term expires.
"I really have a lot of confidence that our Mayor Ken Schneier will provide the leadership necessary to make this project a reality and go forward," Daly said.
Daly also said workshop discussions in February and March will help "crystalize" the plan.
Like Spoll, At-Large Commissioner BJ Bishop was a proponent of leaving the project more open-ended.
"We have a big hurdle to jump from what happened two years ago, and so it needs to be clear in what your principles are, but you're not designing a building on the dais," Bishop said.
Bishop expressed her concern about too clearly stating what a Town Center will be without a partner.
"We seem to be well down the road in deciding what the building is going to look like when you all have not yet figured out what's going to be in it, who's going to be in it, how it's going to be functioning for the community," Bishop said.
Commissioner Sherry Dominick asked if the town could consider starting annual events or festivals to appeal to potential donors. She suggested for something like a Shakespeare in the Park event.
"Something that people can rally around and plan around, and that would be a selling point because we're missing a lot of things that can possibly be done, but there's not a lot of sexiness about any of this," Dominick said.