Kevin Brown isn't clairvoyant.
He is simply confident.
Brown, the senior vice president of the Southwest Florida Division of Toll Brothers, has directed his new The Isles at Lakewood Ranch luxury community to build "quick delivery" homes this summer.
A quick delivery home is one that is move-in ready for those who want a new home but who don't want to go through the building process.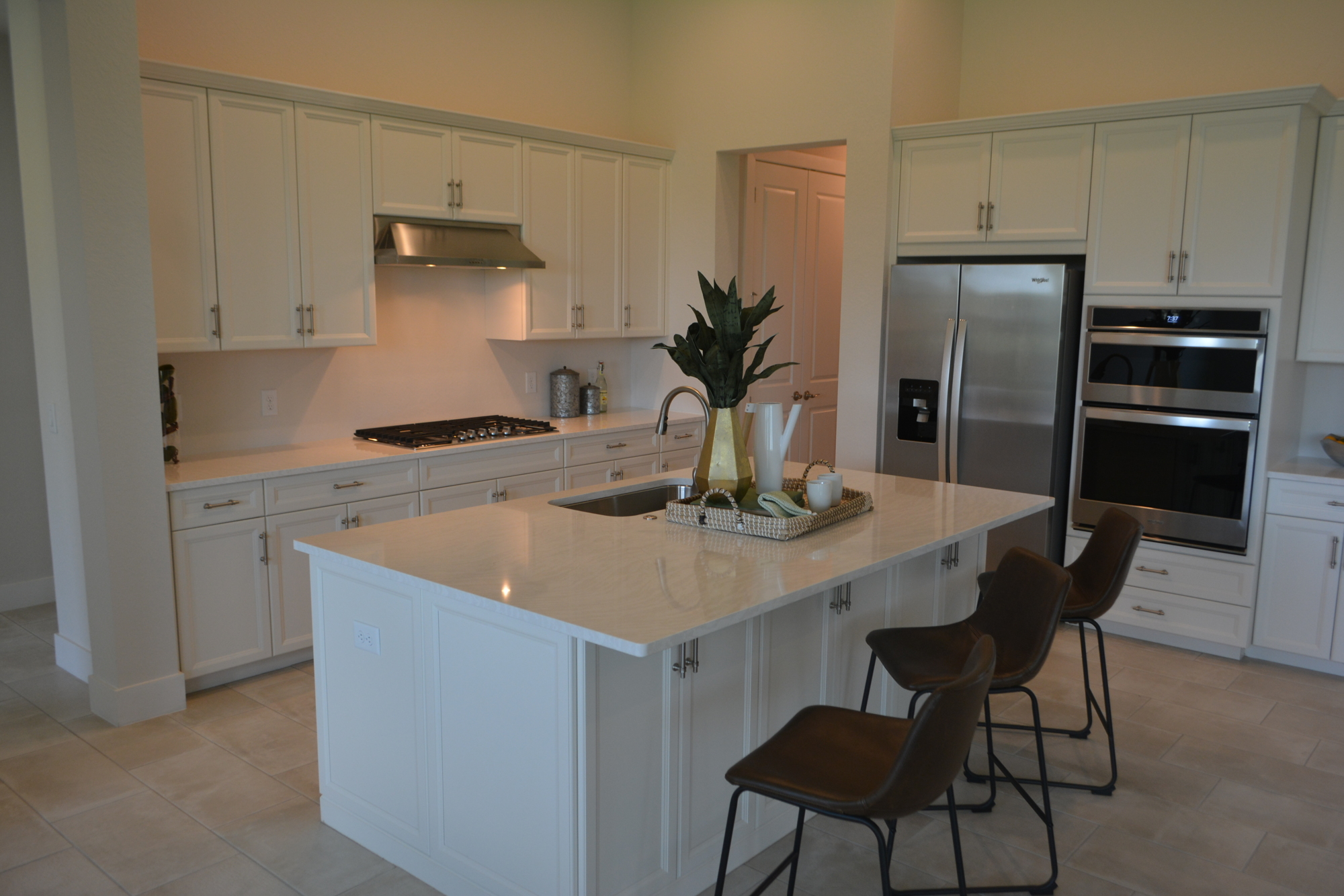 Perhaps they are moving into Lakewood Ranch from outside the area, and they don't want to rent another house or apartment while their new home is being built. At the Isles, building a home takes approximately nine months, give or take a month due to circumstances such as weather or style of home.
Providing quick delivery homes is not anything new or unique in the industry. But it does speak to a Lakewood Ranch market that remains red hot when national economic forecasters have predicted a homebuilding slowdown nationally in the near future.
According to a Metrostudy report, Lakewood Ranch single family home starts (not including condos) are up 15.4% over the previous 12 months for a period that ended March 31. The rest of Manatee County, outside of Lakewood Ranch, is down 2.9% in the same category.
In single-family closings, Lakewood Ranch is up 20.5% over the same period.
Those numbers have Brown confident in keeping four to five "quick delivery" homes available.
"It's definitely indicative of the market," Brown said. "We feel confident that there always is a buyer out there. It's just somebody who wants the house sooner than later."
For the builder, it does mean taking a risk. Trends change quickly, so a quick delivery home that doesn't sell might need some renovation even though it is new.
"It is somewhat of a fine line," Brown said. "We get our designers involved, and they try to predict the latest trends."
The quick delivery homes tend to be built with many amenities, usually more than the buyer would have ordered if going through the building process.
A Toll Brothers sales representative said, on average, buyers tend to spend 20% of the cost of a home on upgrades. For example, a $600,000 home would have about $120,000 in upgrades.
When building a "quick delivery" home at that base price, it would typically mean more than $120,000 in upgrades would be added.
"We don't cut corners on the upgrades," Brown said. "It's an opportunity to get a price break."
He also noted that with a quick delivery home, a buyer can "see and touch" the exact home where they will be living.
"They see a home, and they want to move right in," Brown said.
Toll Brothers began selling homes in The Isles at Lakewood Ranch in November. In the past eight months, it has sold more than 40 homes.
The community is just east of the Lorraine Road and University Parkway intersection and, at build-out, will have 450 homes.
Amenities will include a residents' clubhouse with a fitness center and resort-style swimming pool, as well as a variety of parks, including a dog park, boardwalk and walking trails.
The community's quick delivery homes that are currently available are the Biscayne Island Colonial, Carver Caribbean, Sandpiper Island Colonial and Maxwell Antilles.
The homes are priced at $617,838 (Biscayne Island Colonial), $639,042 (Carver Caribbean), $650,000 (Sandpiper Island Colonial) and $859,036 (The Maxwell Antilles).
For more information, go to IslesAtLakewoodRanch.com.