NO TIME FOR NONSENSE — LET'S GET TO IT. 
HBO, TV-MA, 60 minutes, 67 episodes
It's back. Finally.
The eighth and final season of "Game of Thrones" will begin airing April 14 on HBO. If you are a devoted watcher or book reader, you already know this. You have been anticipating — if not also dreading — this day for two years. But if you're new to all this, don't fret. You still have time to catch up. There are 67 episodes currently available, so if you want to catch up by the premiere, all you have to do is watch…
... 9.5 episodes a day.
OK, so maybe you can't completely catch up. (Though, watching a more-reasonable three episodes a day will get you caught up by the time episode three of this season airs. You could still make it by the end!) The Ringer, a website I have mixed feelings on but is the One True God of "Thrones" coverage, put together a compelling way to watch the final season as a newbie, a combination of watching important episodes and reading summaries online. I would suggest you do that, even if you are going to protest that you "don't care about fantasy stories." Like I have railed against in the past with science fiction stories, this is a dumb stance. Genre stories exist to help tell the human stories within them.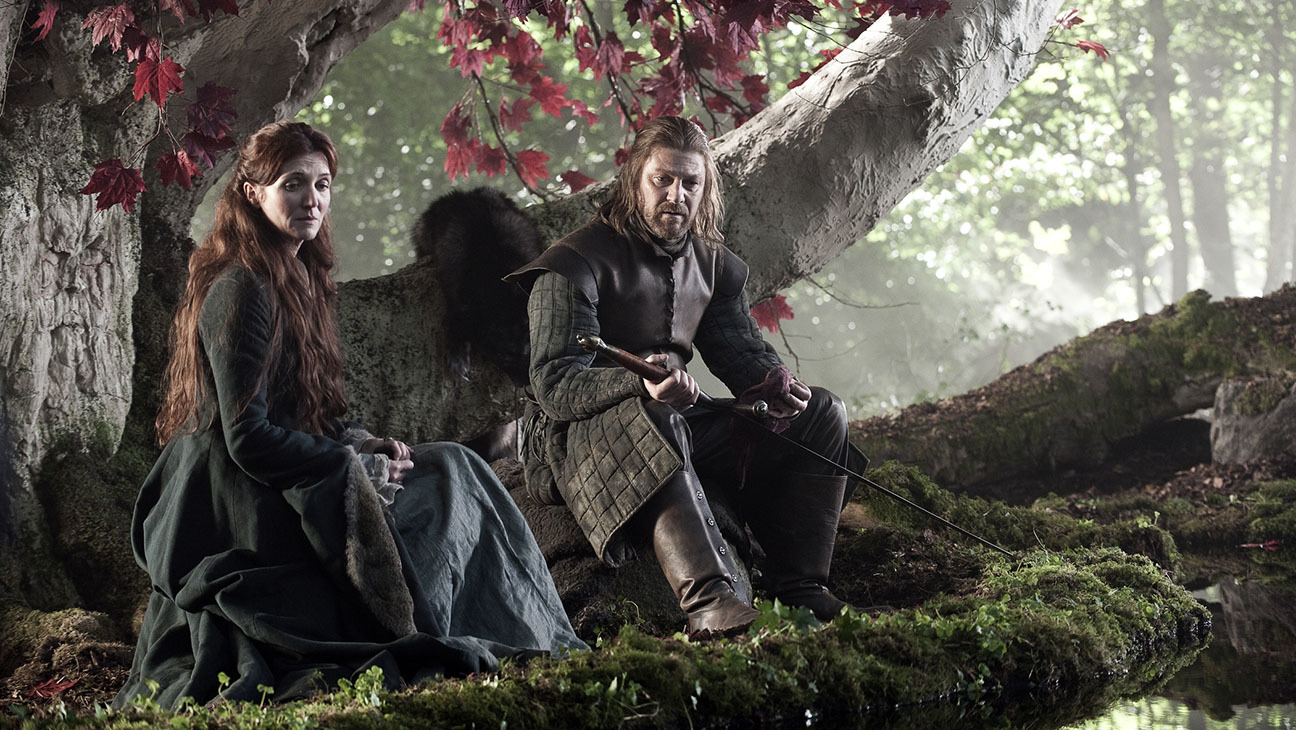 And for all its large-scale battles mythical creatures and plot twists, the best "Game of Thrones" moments are the personal ones. A bastard son, Jon Snow, trying to find his place in the world. A orphaned young girl, Arya Stark, on a search for identity. A man, Jamie Lannister, who once did terrible things trying to find redemption. A strong woman, Daenerys Targaryen, trying to break the wheel of monarchy (and patriarchy).
It's also one of the last monoculture moments we have left now that the media landscape is so fragmented. Over the last few years, people have suggested that I watch "Homecoming" (Amazon), "The Sinner " (Netflix), "The Handmaid's Tale" (Hulu), "The Marvelous Ms. Maisel" (Amazon), "Brooklyn Nine-Nine" (NBC), "Billions "(HBO), "The Other Two" (Comedy Central), "Schitt's Creek" (Netflix) and so many more. I haven't watched any of them because I haven't had the time. There's more top-shelf content than ever before (yay), so much so that we can't possibly consume it all (boo). We jump from show to show, not letting themes and resonant moments linger. I always think about the opening scene of "Lady Bird," when Laurie Metcalf's character wants Saoirse Ronan to sit quietly and think about the story they just heard ("The Grapes of Wrath"). Ronan ends up jumping out of the moving car a minute later after an argument. She's all of us these days.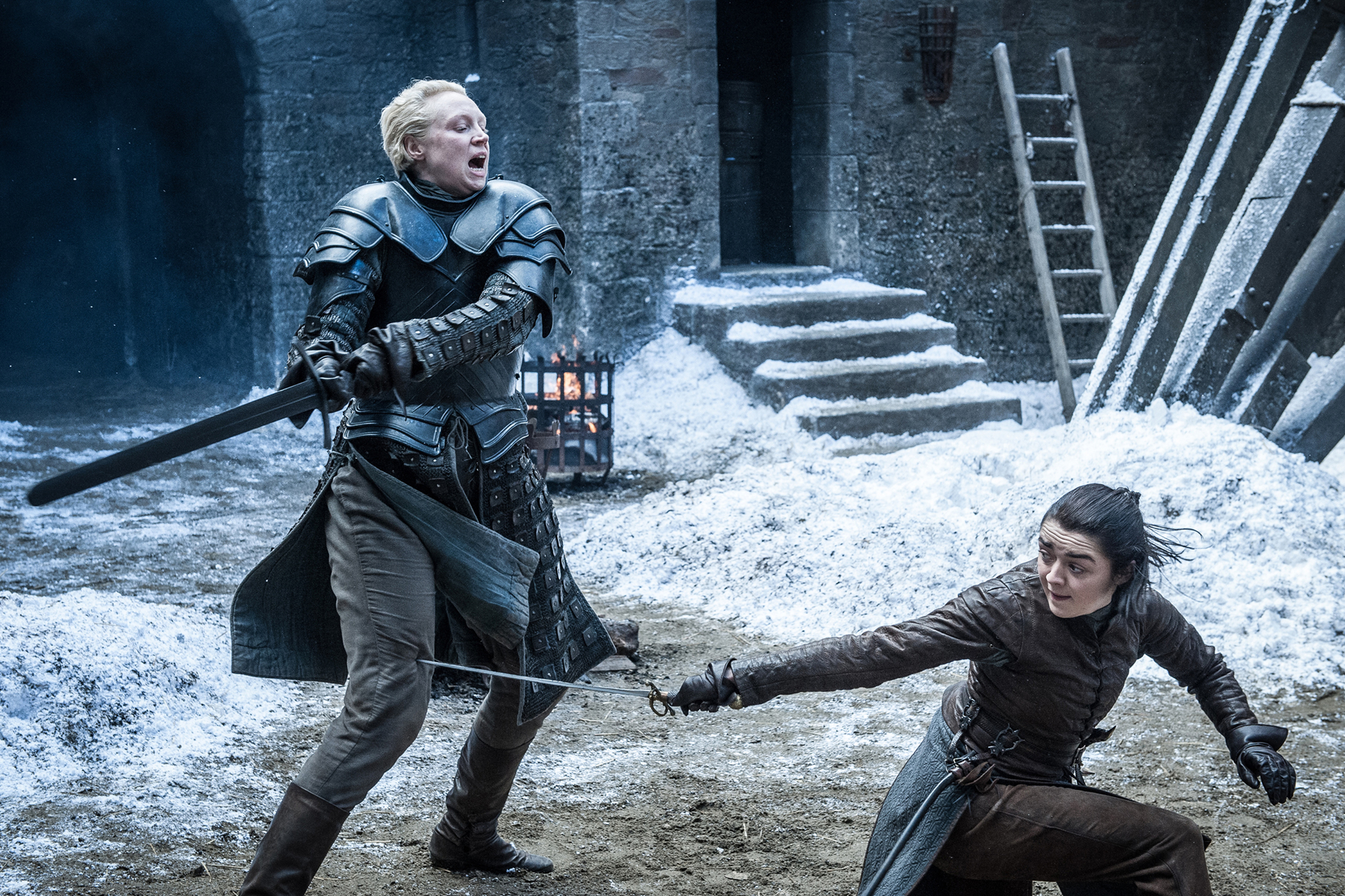 These monoculture moments, where we, or at least a large percentage of us, are tuned into the same thing at the same time, are so precious. They happen more in sports, my usual realm, thanks to their live nature, but in television? Even the streaming shows we watch, we watch at different times. You can't text a friend immediately about what happened in episode six of the new season of "The Chilling Adventures of Sabrina" (Netflix) when you aren't sure if they have seen it yet. The fun of seeing an entire Twitter timeline explode when a character dies on "Thrones" is unlike anything else. 
And at 9 p.m. on April 14, I know what I will be doing. I know what my real-life friends will be doing and I know what my internet "friends" will be doing. And we can experience it together, week by week, with room in between each episode for speculation and reflection. There's value in that connection, no matter how you feel about dragons. I hope you join us. 
And for the record: Dragons kick an incredible amount of ass.
Netflix, R, 154 minutes
The trailer for Quentin Tarantino's ninth film, "Once Upon a Time in Hollywood," dropped recently, and it looks so good. Much better than "The Hateful Eight." I mean, Leonardo DiCaprio playing an egotistical actor and Brad Pitt playing his stunt double and Margot Robbie playing Sharon Tate and Al Pacino doing... whatever Al Pacino does these days? Yeah, I'm 100% on board.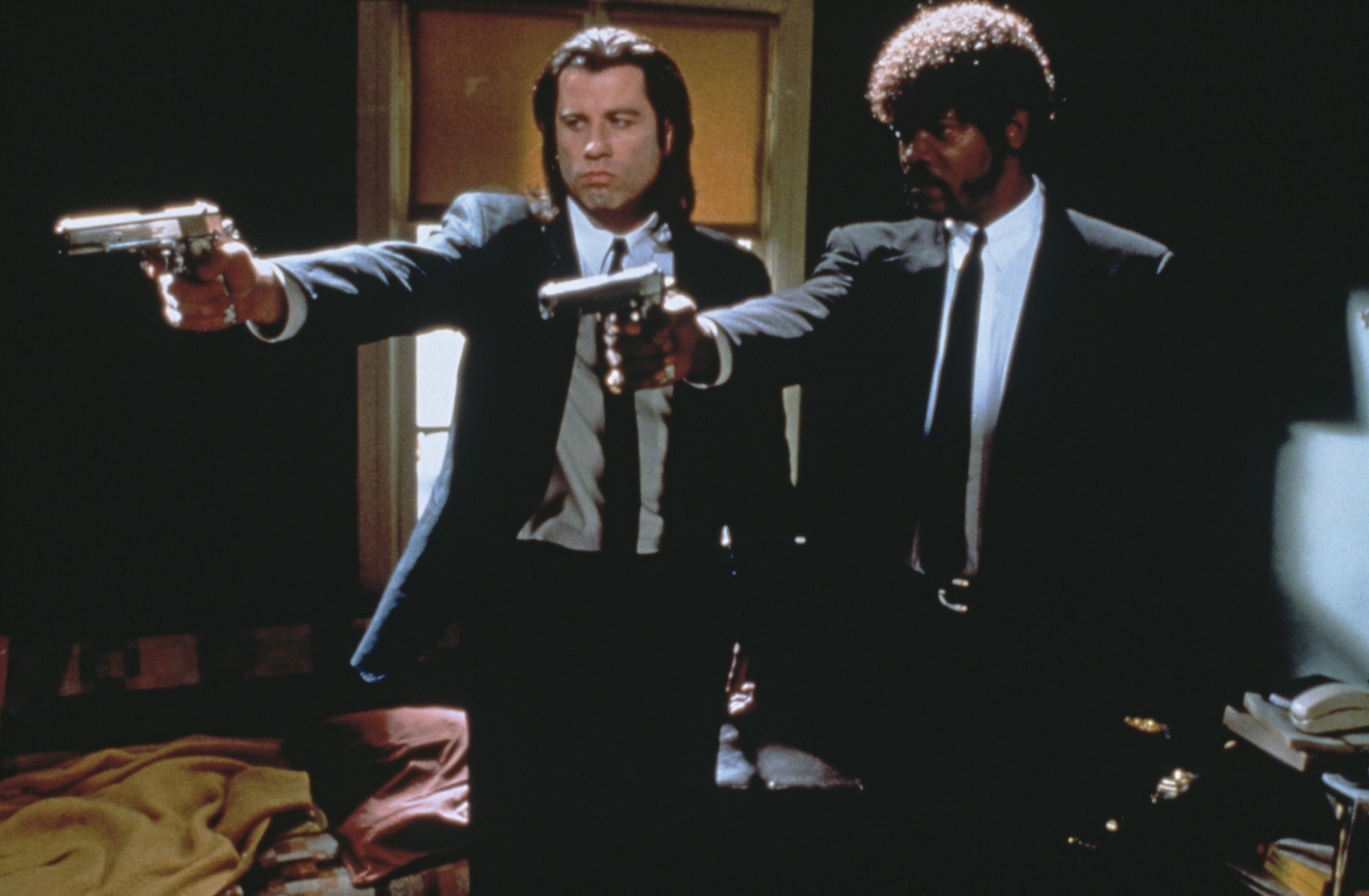 The trailer made me go back to "Pulp Fiction," the film that made Tarantino a deity to budding — mostly male — filmmakers everywhere and kickstarted its own mini-genre of ultra-slick dialogue between ultra-cool characters punctuated by ultra-bloody violence. That has resulted in films both good and bad, but impact is impact, and there is no denying the one "Pulp Fiction" had.
Does it hold up in 2019? Uh, yes.
(Other than how Tarantino writes his own character to say the N-word. That's uh, weird at best.)
It is just as wickedly fun as you remember, gleefully gratuitous in sins small and large. (If you haven't seen it, stop reading and go watch, what are you doing?) Samuel L. Jackson spitting Tarantino-written curses is a work of art of its own. The thing is shot perfectly. The meta critiques of the film industry shine through. And the dancing scene is still one of the best scenes, ever. I mean:
Simply iconic.
Tarantino is never going to be everyone's taste, stylistically, but he's a master at what he does, and it's worth revisiting his stuff even if you respect it more than you enjoy it.
And again, I cannot stress this enough:
Quote of the Week:
This is a new thing I just decided to do on the spot. I'm going to feature the best quote from one of Binge Blog's picks of the week and feature it here. Maybe with an explanation, maybe not. This week's comes from "Pulp Fiction." A lot of the best lines are either too long for this section or require context, but this one, from Uma Thurman's Mia, hits home on its own:
"That's when you know you've found somebody special. When you can just shut the f*** up for a minute and comfortably enjoy the silence."
Have a great week.