Less than five months after hiring a chief of police to oversee its newly created internal security force, Sarasota County Schools is making changes to its safety leadership structure — including the reassignment of that police chief.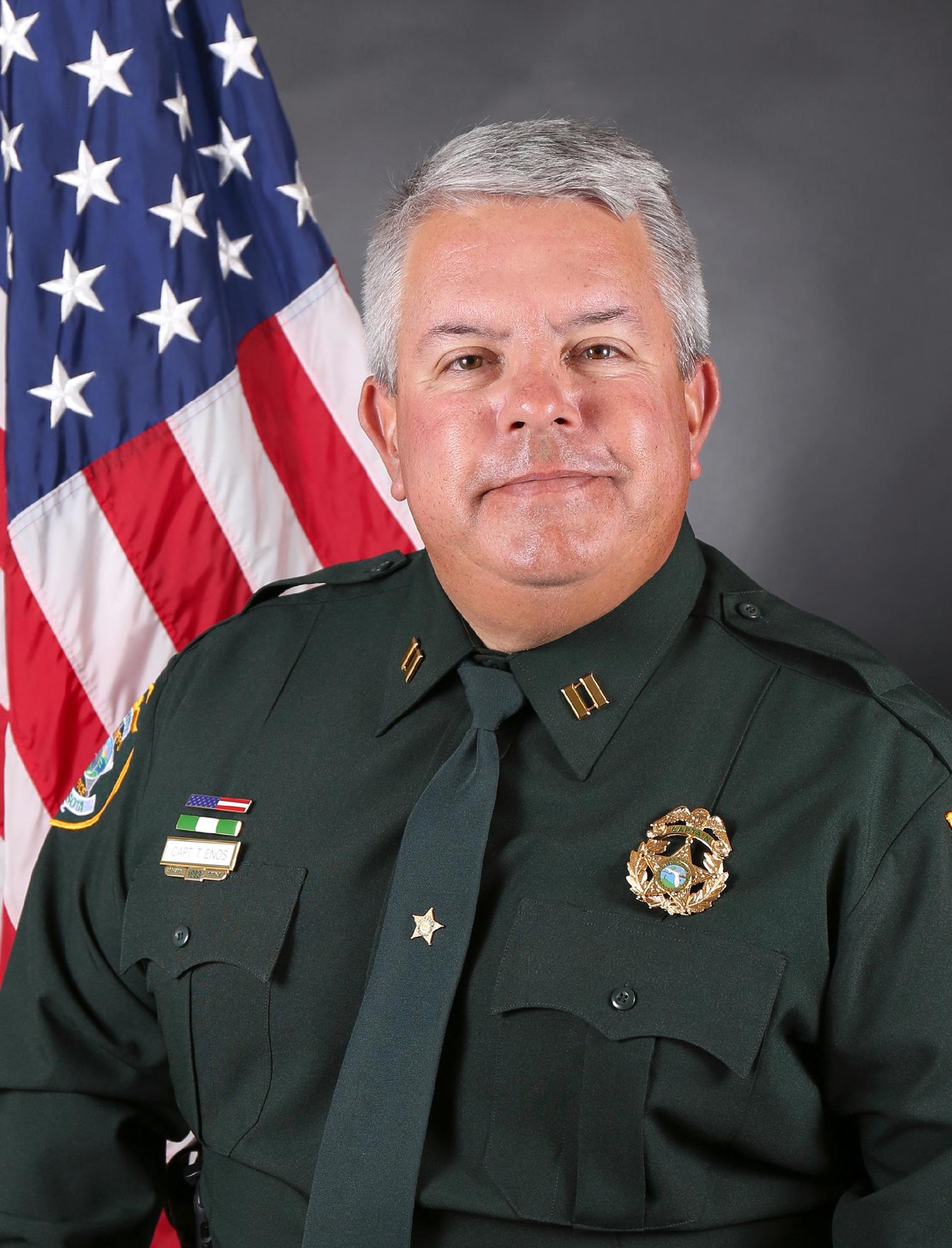 The school district announced today a "strategic shift in school safety," naming Timothy Enos as its new chief of police and executive director of safety and security. Enos is a captain and emergency operations bureau commander with the Sarasota County Sheriff's office.
Michael Andreas, the district's previous executive director of public safety, is leaving the school district, according to a release. The district did not disclose the reason for his departure. In June, the school district promoted Andreas to oversee the newly formed public safety department.
That department includes the Sarasota County Schools Police Department, a new security force the School Board voted to create in April. In June, the district hired Paul Grohowski as its police chief. Today, the district announced it would reassign Grohowski "to a senior administrative role working to improve school campus security systems throughout the district."
In the release, the district said the organizational changes were designed to improve security and encourage greater collaboration with local law enforcement. The district did not expand upon the timing of or impetus for the changes.
School police department Sergeant Steve Kim will serve as interim police chief for the next month as Enos transitions into the position.
In a statement, Superintendent Todd Bowden thanked Sheriff Tom Knight for collaborating with the district during this transition period. As the school district moved to create its internal police force, Bowden and Knight had a series of public disputes about funding and the relationship between the two agencies.
Knight provided a statement endorsing Enos' hiring.
"Superintendent Bowden has selected a very capable professional to assist him as the district continues its transition into a fully functioning police department," Knight said. "I am happy to support Tim during this next phase of his career and feel confident he will be a strong asset to the Sarasota County School district, its parents, and students."
Enos previously worked in the sheriff's youth services section, which collaborated with the school district on its school resource deputy programs. Enos is executive director of the Florida Association of School Resource Officers and an advisory board member for the School Safety Advocacy Council.
"His thorough knowledge of school-based policing makes him an ideal candidate to assume the role of executive director and chief of police," the district said in its release.