A good writer knows the first draft is always complete crap. And the next one. And often the one after that. But getting a fresh look from a second pair of eyes can completely transform a piece of writing.
Getting someone with authority to take your work seriously, however, is an additional struggle that many female writers face.
That's why Urbanite Theatre created the Modern Works Festival.
"Urbanite has always been very conscientious of having equal opportunities for male and female performers," says Co-Artistic Director Summer Dawn Wallace. "We're doing our part, but we thought we could do more — we could be a leader in the community producing female works."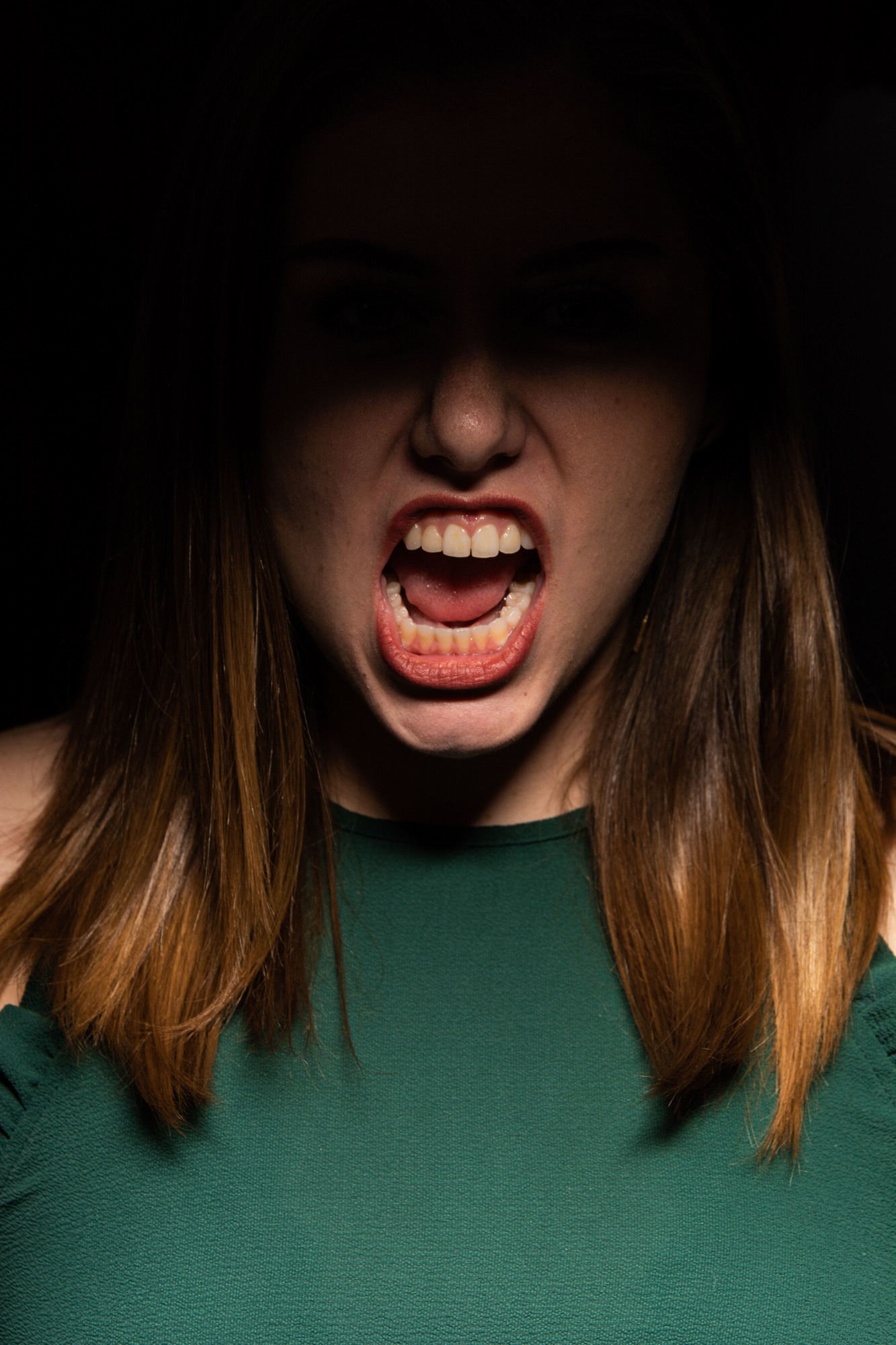 Wallace says the idea is to provide a unique platform for female and female-identifying playwrights from across the U.S. to develop a new play with a professional theater company eager to support them.
Urbanite started accepting submissions in June, and after six weeks, just over 100 plays ended up in Wallace's hands. A diverse group of female panelists read every work without knowing the background of the writers, eventually narrowing the selection to three finalists who will compete for a $5,000 prize (the two runners-up will receive $500 each).
Submitters could write about whatever they wanted, however they wanted, but there was one important guideline: It had to be a new, never-produced play.
"It's about identifying the potential of new plays," says Co-Artistic Director Brendan Ragan. "Anyone can pluck out plays that are hits and produce them, but theater companies in America needs festivals and projects like this that are lifting up the next generation of writers."
The festival will feature 12 readings — four readings for each finalist's play — during which performers will act out the plays with script in hand, sans costumes, sets, etc. There will also be four free panel discussions about playwriting, one led by Pulitzer Prize-winning playwright Martyna Majok. 
Festivalgoers who see all three plays have the chance to vote for their favorite, thus determining who will win the grand prize.
Wallace says playwrights need to hear their text read out loud by professional actors to know what works and what doesn't, and having talk backs with the audience after each performance will allow for even more feedback.
Although they're more casual performances, each play with be rehearsed before the public sees it, and they've been adjusted throughout September as the Urbanite team worked with the writers  to make changes to the plot, stage directions, etc.
Ragan notes that there's no system to ensure that a theater company's adjustments will make a play perfect, but just being able to watch a piece evolve and hopefully succeed makes up for the hard work it takes to get there.
Wallace and Ragan hope Sarasota embraces the festival and can help it grow to become a nationally recognized event.
"We have this phenomenal arts community, and we have the chance to all have some ownership in finding the next great plays," Ragan says. "They get to share the discovery of that and say they heard them first."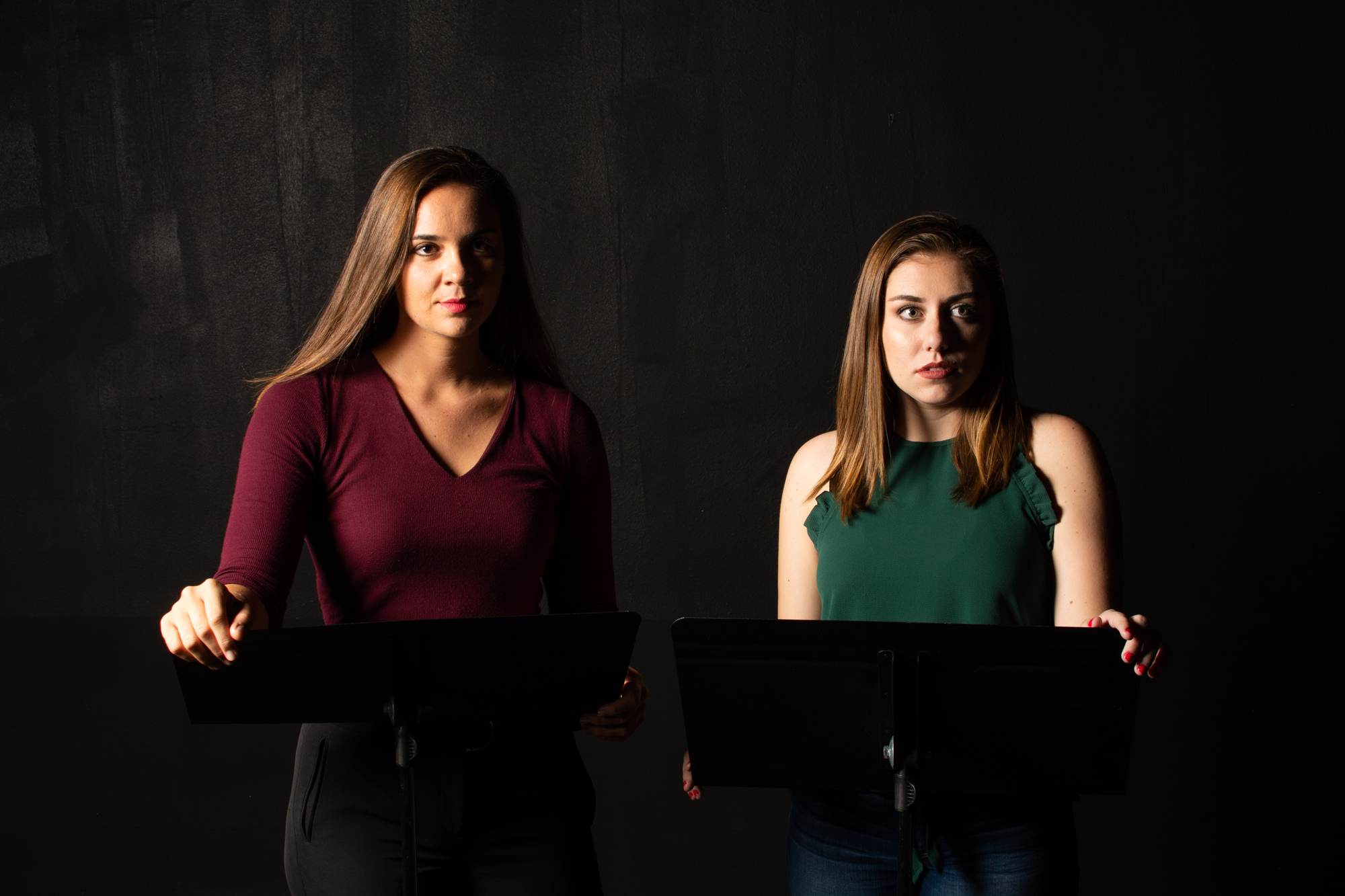 Audiences usually come into a theater and see a finished product, Wallace adds, so they can forget all the work that goes into it before it's ready for the stage. Being a part of the development stage of a play can offer a new appreciation for theater as an art.
The pair says Sarasotans can expect a festival with a good mix of plays — a romantic comedy, a dark thriller and a family comedy-drama. We spoke with each of the finalists to learn more about their play and what they hope to get out of this experience.
'The Space in Between'
Chicagoan Mercedes White's theater background is in acting, but she's quickly honing her skills as the person who decides what story messengers like herself will be sending.
White was in the process of editing her second full-length play when she started writing "The Space in Between" in May. Two weeks later, she felt it was ready for another pair of eyes. When a friend sent her a link to Urbanite's open call for submissions, she went for it.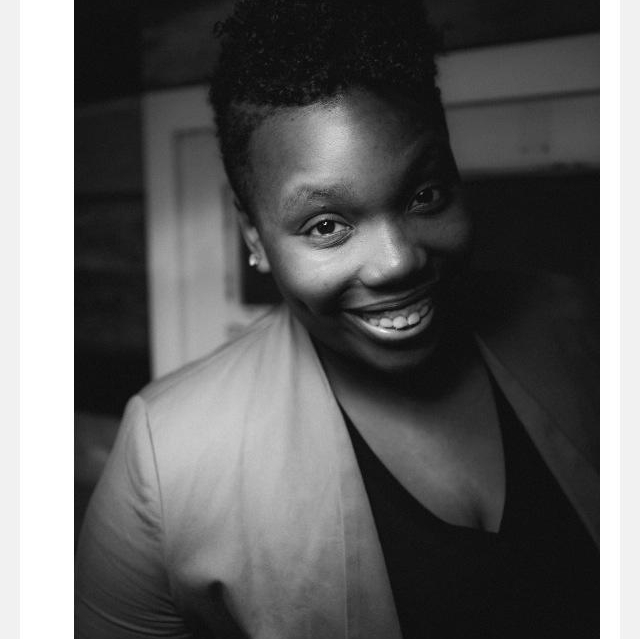 "I'm a fairly confident person, but when it comes to my writing I'm not really all that confident, so even the fact that I was chosen to be part of it boosted by confidence," she says.
Wallace says hearing the excitement in White's voice when she called to alert her about making the top three is an example of the moments that make her job worth the stress.
"The Space in Between" is a tale of two women from different cultural backgrounds — one Latina, one Muslim — who fall in love despite the plethora of reasons their relationship shouldn't work. For White, it's a play about learning and taking a journey with someone despite differing traditions — all told in an awkwardly charming fashion.
The idea came to her while acting in a play in which White's character and a Pakistani character shared a scene sizzling with sexual tension. 
There aren't many plays about Muslim women, she adds, so the idea of creating one about a woman who was not only Muslim but lesbian enticed her. Especially when she decided to put her next to a Latin-American lesbian — two characters she's never seen share a stage.
"A lot of people think they know how Muslims are and how homophobia is branded in Islamic society, but nowhere in the Quran does it say that," White says. "We have misconceptions about who Muslim-Americans are and who lesbians are."
She hopes her work can offer a lesson in kindness, and help audiences realize that love has no labels. She's also excited to be a part of a festival that will help develop her craft as a writer and allow her to meet other talented female writers creating beautiful work.
"I think a lot of people talk about diversity and changing how we view theater, but they don't do anything about it," White says. "Urbanite wants to take a step forward and make progress in changing the world one play at a time."
'Stalking'
This isn't Jayne Hannah's first crack at storytelling. The 52-year-old Providence, R.I., resident and London native also started as an actor, but a bad case of stage fright inspired her to turn to playwriting.
It's safe to say it comes naturally.
"In my writing I find that characters talk to me," Hannah says. "I have a sense of a character and then they'll begin to tell me a story."
"Stalking" was no different. She started writing this dark, twisted tale of "two damaged souls coming together to find their connection" before the #MeToo movement began. The timeliness of her subject matter was an accident, Hannah says, but a happy accident that can help shine some light on a difficult subject.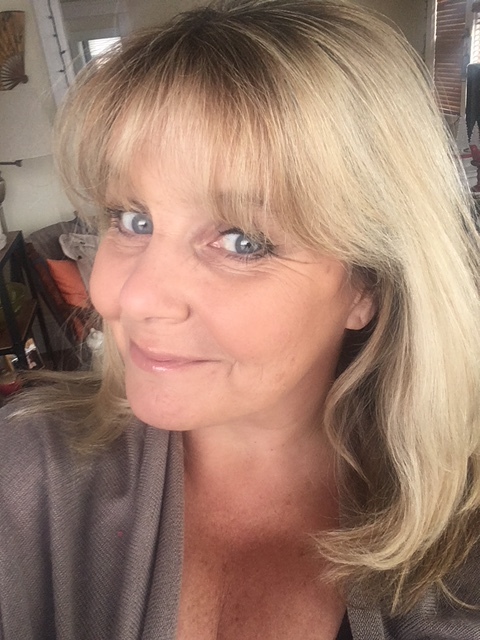 The main character, Magda, came to Hannah many years ago, and she began exploring what makes this odd woman tick. Hannah is fascinated by the psychology behind why humans do the things they do, and she takes this to the extreme her plays, pushing her characters to their breaking point to reveal their true selves.
Hannah was seeking a bolder-than-average theater company to help her develop "Stalking," and when she found Urbanite's listing for the festival online, she felt her play would be a perfect fit for both its quirkiness and fragile subject matter.
In 2012, Hannah's husband died after she was his primary caregiver for eight years. That experience taught her how fleeting life is, she says, and she realized she needed to stop hiding from her dreams. That's when she picked up a pen (er, keyboard).
"It's exciting to be doing this at a more mature age and to be re-creating a life where I'm following my passions," Hannah says. "I wanted to really focus on trying to do something that makes me smile and it's been doing that."
Her work has also made others smile. In May, Hannah held her first reading of "Stalking," which took place in Providence. Afterward, a young woman came over to tell her she had been a victim of stalking and how she appreciated watching a story that highlighted a situation like hers in a relatable, nonshameful way.
'The Violet Sisters'
Gina Femia is a lifelong Brooklynite, and her uncle nearly drowned in his basement during Hurricane Sandy. That's why she wrote "The Violet Sisters."
Her piece follows two sisters formerly estranged for eight years who are forced to reunite in the wake of their father's death during Hurricane Sandy. The 90-minute story is told in real time and deals with a depth of emotions and revelations that are exposed right before his funeral.
Although much of the plot is derived from her personal experience riding out the storm alone in a house in Brooklyn, N.Y., the dark comedy deals with themes of secrecy and forgiveness that touched the crowd at her first reading at the Great Plains Theatre Conference in Omaha, Neb.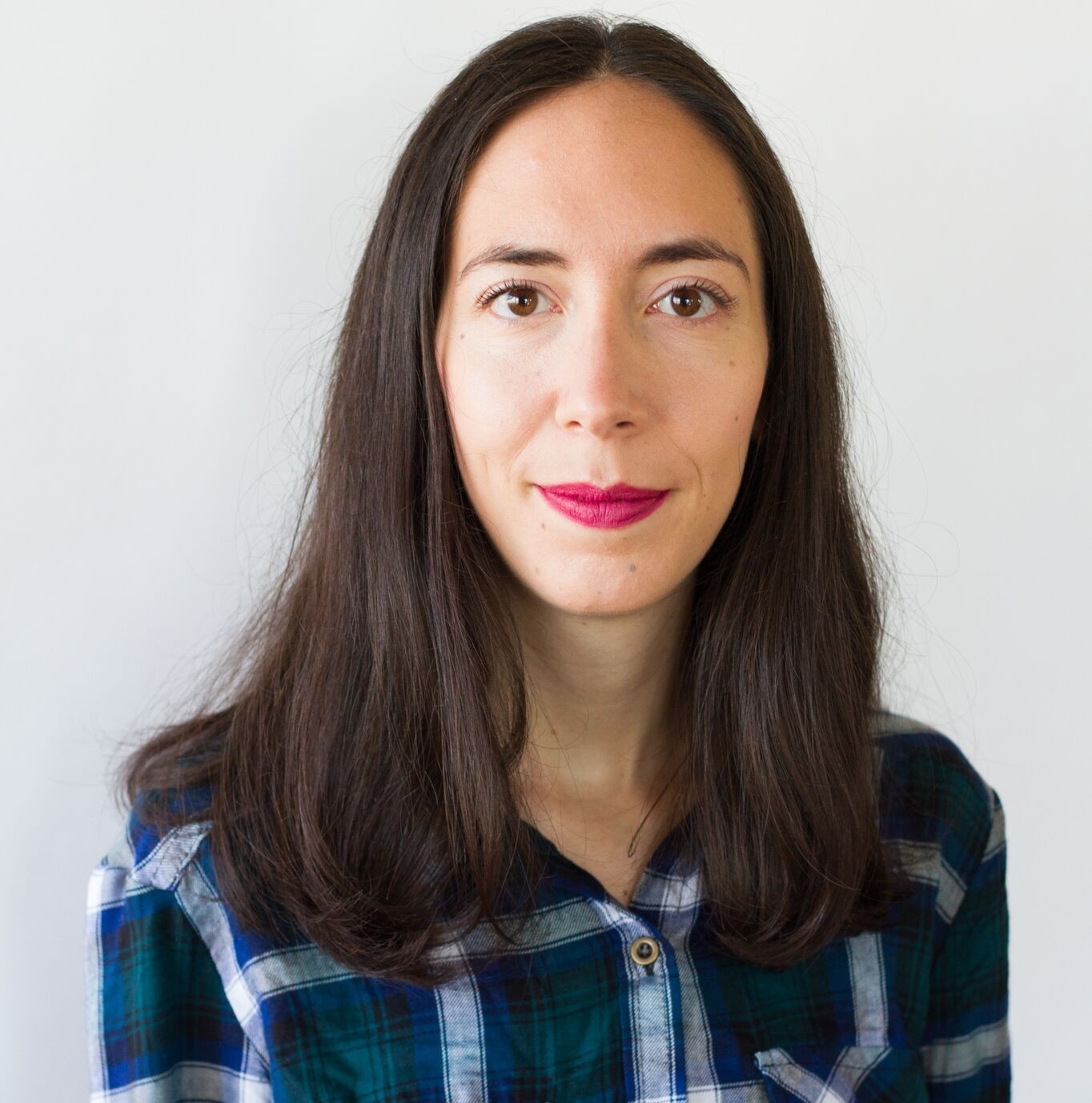 "It's always really thrilling to write such a Brooklyn-based story that appeals to people outside," Femia says.
Femia has a Master of Fine Arts in playwriting from Sarah Lawrence College in New York and has written 28 full-length plays, but she says she is never done growing. She craves collaboration, thus why she was drawn to the intimate festival she found online one day.
"It's the reason we all write plays, so that it can be part of the collaborative process," Femia says. "Theater in and of itself is the most collaborative art form because you can't make it without other eyes on it."
The playwright says a play hasn't come to life until it's worked on with other people, which is why she's loving the process of developing her play with the Urbanite team. She's actively looking for a company to give "The Violet Sisters" its world premiere, so she plans to launch into a new draft of the play after receiving feedback from Urbanite and the audience at her readings.
Femia says she's happy to be part of a festival supporting female playwrights.
"I feel like we're in the middle of a renaissance or golden age of theater, and there are so many amazing plays. I'm so happy that nonbinary and female-identifying stories are being elevated in this kind of way," she says. "It means a lot to be a part of this kind of festival."