Derek Lersch did what most musicians who want to break into country music do — he went to Nashville to pursue his dream. 
But it didn't take long to realize he was competing against thousands of other musicians just like him with the same goal.
"I asked myself, 'Do you want to be a small fish in a big pond?'" he says.
The Lakewood Ranch High School graduate grew up wanting to be a rock star from the age of 3. But when he started to get homesick and his career as an emerging country-rock artist wasn't progressing as quickly as he wanted during his year in Nashville, he decided to move back to Bradenton.
Lersch got a day job at Feld Entertainment and started playing at local bars. For about two years, that was enough. But one evening this past July he was lying in bed and something changed. He knew how to pursue a music career, so why wasn't he?
"I've always wanted to do this, but sometimes you just get comfortable doing shows locally every weekend," Lersch says. "(That night) I looked at my fiancé and said, 'Let's do this.'"
Lersch studied music business at Full Sail University in Winter Park and developed several relationships with industry professionals on the live music circuit in Nashville, so he knew the steps. He knew he had to record a couple quality singles, market them well, get them on streaming sites and send them to his contacts in the country music world.
So, he started writing. He kept playing around on his acoustic guitar but it wasn't until he was driving one day and heard a song on the radio that mentioned the word "whiskey" that the idea for his first single came to him. He started thinking of words that rhyme with whiskey and suddenly he had the name of his first single — "Miss Me Whiskey."
He worked backwards from there with the help of friend Brett Conyer, paying particular attention to the lyrics and crafting a story about heartbreak that could take listeners on a emotional, relatable journey.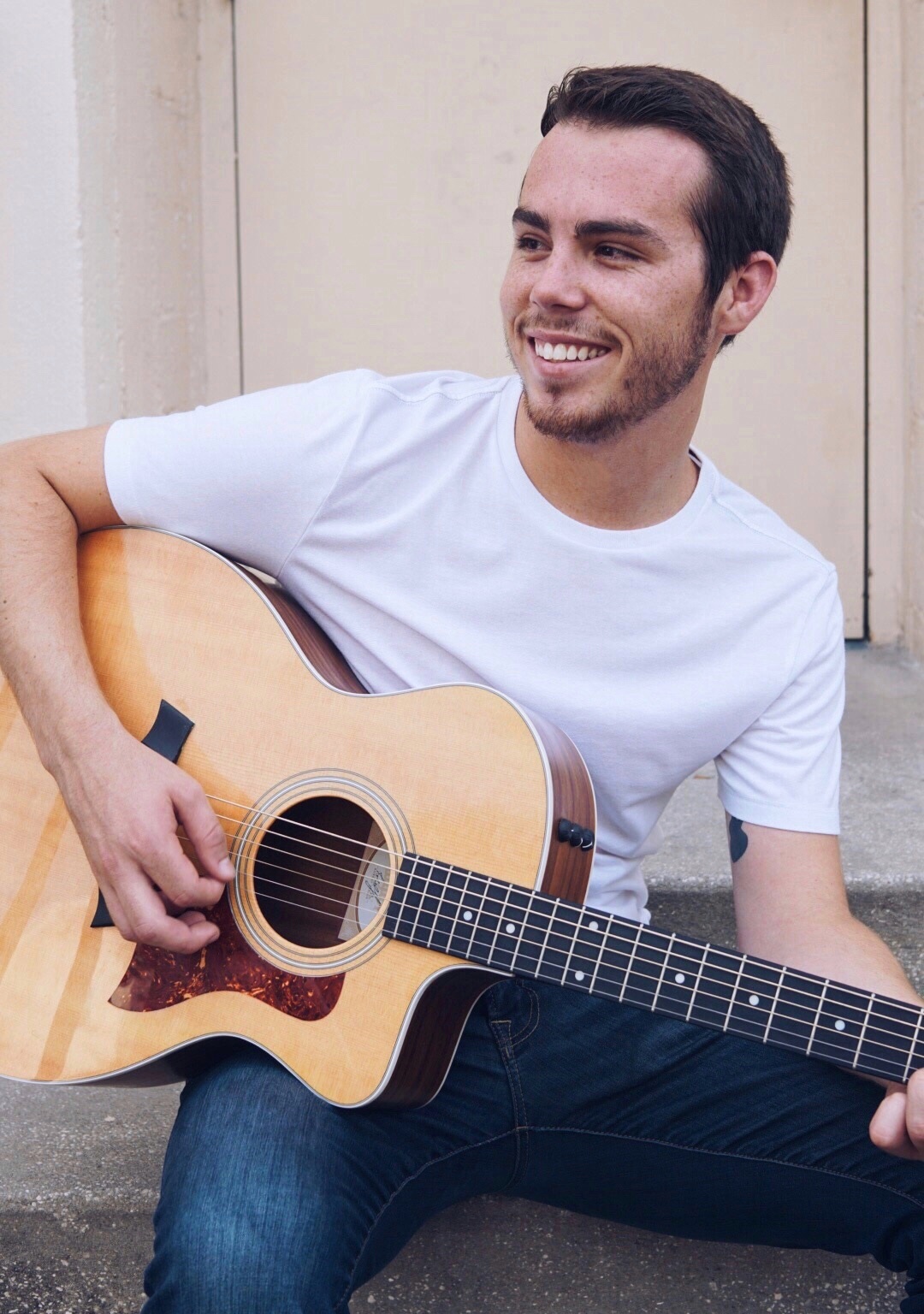 The next step was finding someone to produce the song. He met with a few music producers in the area, but none was a good fit. Instead, he forged a partnership with Joe Merrick, whom he had met four years ago while recording briefly with a band in Boston. Merrick loved "Miss Me Whiskey" and decided it had the right contemporary country feel to be a potential hit for Lersch.
So, one weekend in October, Lersch flew to Boston with his dad and spent the entire trip working on the song. He'd sing, Merrick would give him notes and he'd sing it again — over and over and over until it was just right.
"Miss Me Whiskey" will drop Nov. 30 on iTunes, Amazon, Spotify and YouTube, and Lersch is hosting a single release show the same day at Naughty Monk Brewery in Lakewood Ranch.
He's received a positive response from locals such as Lulu of "Maverick and Lulu in the Morning" on station 92.1 CTQ (who he's shared the song with), so he's confident in its potential.
But the question still remains: Why debut this in Bradenton rather than a bigger, music-centric city? He's found venues that book him regularly in Bradenton, Lakewood Ranch and Ellenton (i.e. Naughty Monk Brewery, Ed's Tavern and Woody's River Roo), but there isn't a strong original music scene when most local venues are frequented by cover bands.
"It's tough here locally," Lersch admits. "The music scene here isn't ideal, but there's opportunity if you take it … I can be here and people in L.A. could still hear me with current technology."
This is where social media comes into play. Lersch has more than 4,000 followers on Instagram, which he says is one of the most important tools he uses to brand himself. Online, he follows other artists he likes, interacts with fans and posts information about his weekly shows.
He also typically posts one cover video a week, which is a way to draw in new followers by playing music they've already heard on the radio. He's also active on Twitter, Facebook and YouTube, which helps him expand his audience. If someone sees a cover of a song they like, such as his recent "Bohemian Rhapsody" video, they might be more inclined to see what else Lersch sings, which eventually leads them to his original music.
"You have to be social media savvy," he says. "You can draw in so many more people … and people are more invested in you if they can watch you chasing your dream."
Lersch will continue his weekly live shows, but his plan is to also put out another single — a love ballad for fiancé Mackenzie Wise — around the time of their upcoming wedding. After that, he plans to record two more songs in Boston that all together will make up his debut EP.
"I've come this far so I'm not going to look back in 20 years and regret anything," he says. "I want to have given it my all and done it right from top to bottom."