When Gov. Rick Scott signed the Marjory Stoneman Douglas High School Safety Act into law last week, he reminded the state that there's more work to do.
"This is a time for all of us to come together, roll up our sleeves, and get it done," he said.
Now, the Sarasota County School Board must roll up its sleeves and make a decision about how to proceed.
The new legislation, among other things, raises the legal age to purchase a firearm to 21, adds a three-day waiting period for firearm sales, bans bump stocks and allows courts to prohibit violent or mentally ill individuals from purchasing or owning a firearm.
It also adds a number of provisions about school security, which is what Sarasota County Sheriff Tom Knight is concerned about.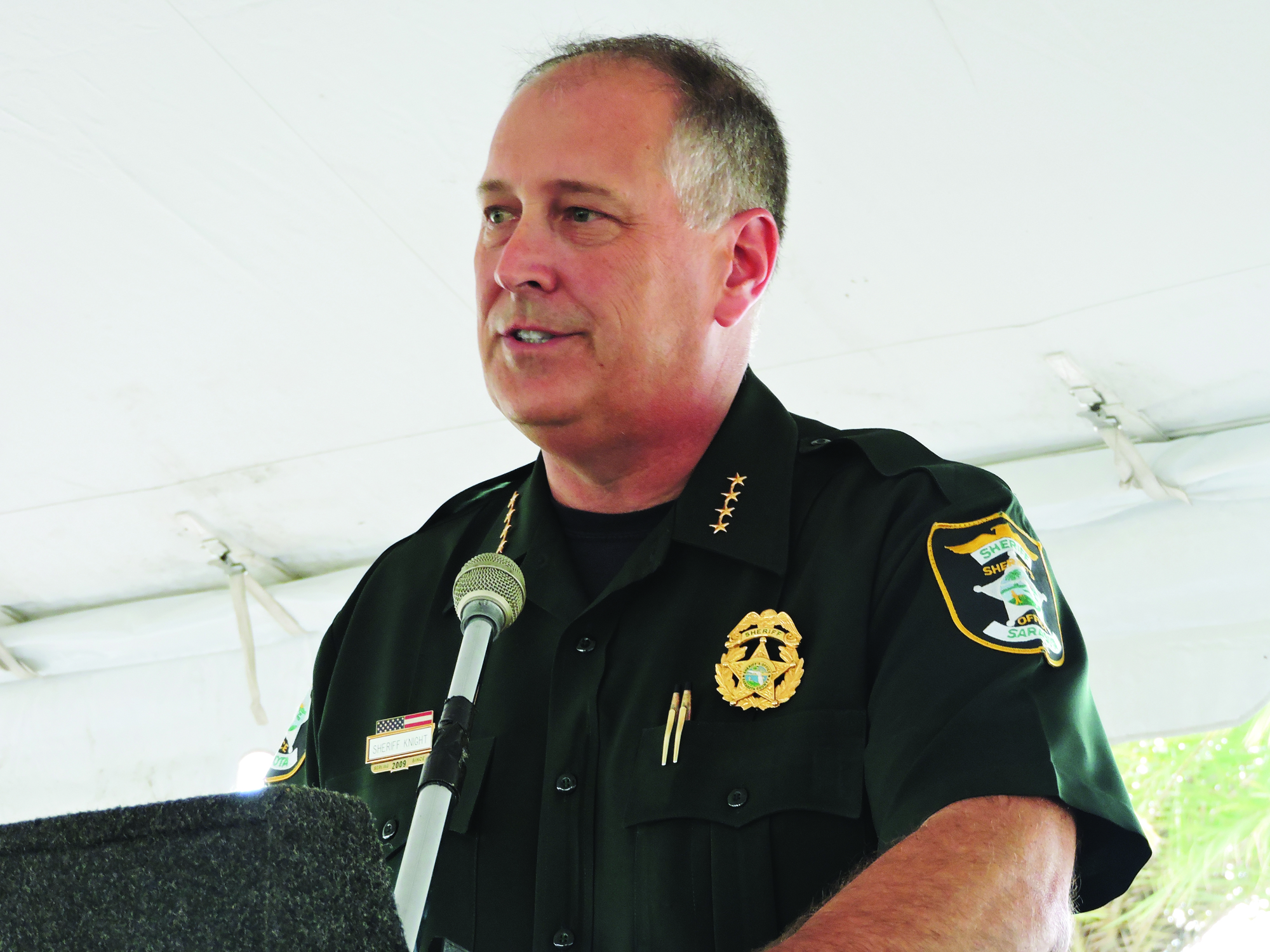 Under the new law, school districts in the state must implement one of three options in schools: putting at least one school resource officer at every public school, having a school marshal program, or implementing a guardian program under which current school employees — not full time teachers — must go through 132 hours of training to carry a weapon on campus.
On March 12, Knight sent a letter to the School Board asking which of the three options the district wants to pursue.
"The Sheriff's Office is eager to assist and implement the program of your choosing," Knight wrote. "If you select to hire additional school resource deputies for each unstaffed campus, we can support that decision, but that has a significant budgetary impact on the county."
Shortly after the Feb. 14 mass shooting in Parkland, Florida, Knight released a plan to put retired law enforcement officers in schools to provide security in the event of an active shooter situation. It's a plan that might meet the new state requirements, but that lacks details and poses more questions than answers right now for school board members.
Several school board members have said they prefer school resource officers in schools, who are there to not only provide security, but help mentor and educate students.
Community Affairs Director for the Sheriff's Office Kaitlyn Perez said that hiring more school resource officers to meet the state requirements would be "a very significant" undertaking.
Currently, the Sheriff's Office employs 14 school resource officers for more than $1.5 million each year. To meet the new state requirements, the county would need to hire and train 14 more deputies: that's a $2.1 million startup cost for the first year, and an annual cost of $3.7 million to staff the 28 school resource officers. 
Sarasota Police Department would need to add an additional 14 school resource officers as well to staff all the schools in their jurisdiction, on top of the three they already employ. 
The new law provides for $400 million in additional funding to be allocated to the school districts for safety and security purposes. Sarasota County Schools is expected to get $1.5 million in annual funding, on top of the almost $1 million it already receives for school security each year from the state.
"We have to wait on the School Board to make that decision … We need to know really sooner than later," Perez said. "We're going to need support."
After Scott signed the bill, the district put out a statement supporting the measure to improve security.
"We are considering additional SROs and other options to provide an armed presence at our schools," a release said. "These strategies will be taken up with the School Board, in partnership with local law enforcement, as part of a comprehensive Safe Campus initiative."
The School Board met with district officials and security experts last week to discuss security options. The board will meet on March 22, and is expected to discuss school security plans at that time.