In 2017, we went to fashion shows and parades, inductions and breakfasts, and of course, the Kiwanis Club Lawn Party, and we can't wait do it all again. Here, we've compiled a list of 10 events [plus the Lawn Party once we've all recovered from our food comas], we think should be on our readers' radars for 2018.  Clearly, 2018 will be a busy, but fun, one!
Circus Ring of Fame
The Circus Ring of Fame is ready to showcase its newest class of talent.
The annual induction recognizes multiple individuals who have made a significant contribution to the art and culture of the circus. Inductees are nominated by the public and voted on by former inductees. This year's class has a roll call of five individuals or groups. Risley artists The Fredonias, UniverSoul Circus founder and owner Cedric Walker, polar bear trainer Ursula Boettcher, trapeze artists The Ramon Espana Family- The Flying Espanas and local clown Chuck "Chucko" Sidlow are this year's inductees.
The day before the induction, Friday, Jan. 12, the inductees or representatives will be featured on a panel and meet-and-greet at 10 a.m. at the Showfolks of Sarasota, 5205 North Lockwood Ridge Road.
When:  2 p.m. Saturday Jan. 13
Where: St. Armands Circle Park
Cost: Free
Taste of the Keys and Fashion Show
Kick off the new year with this annual event that's all about food and fun. Featuring bites from local restaurants and celebrity bartenders, the annual fashion show benefits the Longboat Key Garden Club's scholarship and grant funds. This year's models will be former scholarship recipients and the celebrity bartenders are Mayor Terry Gans and commissioner Jim Brown, "the storytellers" Sam Lastinger and Ron Pantello and "the turtle people" Tim Thurman and Cyndi Seamon. Six prize packages will be awarded from the celebrity bartenders and four fantastic trips are lined up for the raffle.
When: 6 p.m. Thursday, Jan. 25
Where: Harbourside Ballroom
Cost: $ 60 for event tickets and $100 for raffle tickets
Peace, Love & Paradise Gala!
Travel back to the '60s at this year's The Paradise Center Gala. This year's gala is honoring author and retired professor Nancy Schlossberg. Guests are encouraged to wear '60s cocktail attire. The groovy evening will include gourmet dining, music, dancing and a silent and live auction. The live auction host hasn't been announced yet, so stay tuned. Call 383-6493 to reserve tickets.
When: 5:30 p.m. Sunday, Jan. 28
Where: Harbourside Ballroom
Cost: $125 or $300 for patron purchase that includes two tickets and names in the program as a donor.
Royal Rummage Sale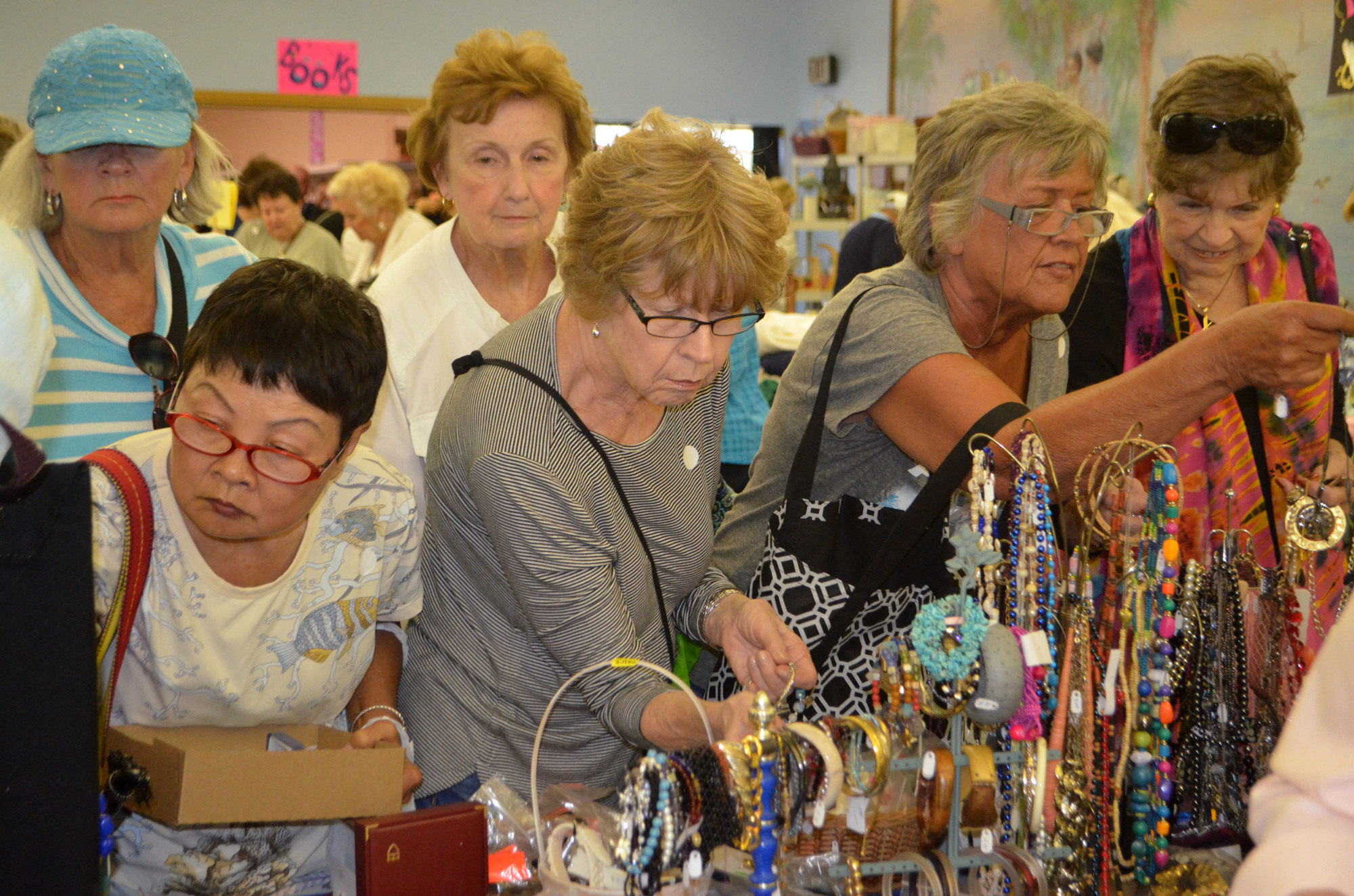 Clean out your closets and make room for new items because the annual Royal Rummage sale will be here before you know it. With items ranging from jewelry and clothing to furniture and artwork, the sale, hosted by the St. Mary  has everything one could need to give their closets, or entire homes, a makeover. The early bird sale kicks off on Friday, March 2. Customers at the early bird sale will have the first pick of all the available items. Money raised from the event goes to local charities.
When: Early Bird Sale is from noon to 4 p.m. on Friday, March 2 and the sale is from 9 a.m. to 1 p.m. Saturday March 3
Where: St. Mary, Star of the Sea, Catholic Church
Cost: $5 for the early bird sale on March 2
Garden Club Home Tour
Take a tour around Longboat Key and mingle with neighbors at this year's Longboat Key Garden Club Home Tour. For the 42nd year, the club is showcasing TK homes around Longboat Key. Garden club members select the homes and then work with the owners ahead of the big day. During the day of the home tours, the owners will be present to answer questions.
Money raised from the tour, goes toward the club's grants and scholarships. Tickets can be bought ahead of time or the day of the tour.
When: 10 a.m. to 4 p.m. Saturday, March 3
Where: Various locations
Cost: $25
Kiwanis Pancake Breakfast
They say breakfast is the most important meal of the day, so the Longboat Key Kiwanis Club is here to help. The annual pancake breakfast is coming back for another year, and it's cooking up your breakfast favorites, too. Pancakes, of course, plus sausage, coffee, juice and other breakfast staples are on the menu. A 50/50 raffle will be held as well. The breakfast proceeds go to the club's scholarship fund that provides between 30 and 40 scholarships to local students each year.
When: To be announced
Where: To be announced
Cost: To be announced
St. Patrick's Day at Lynch's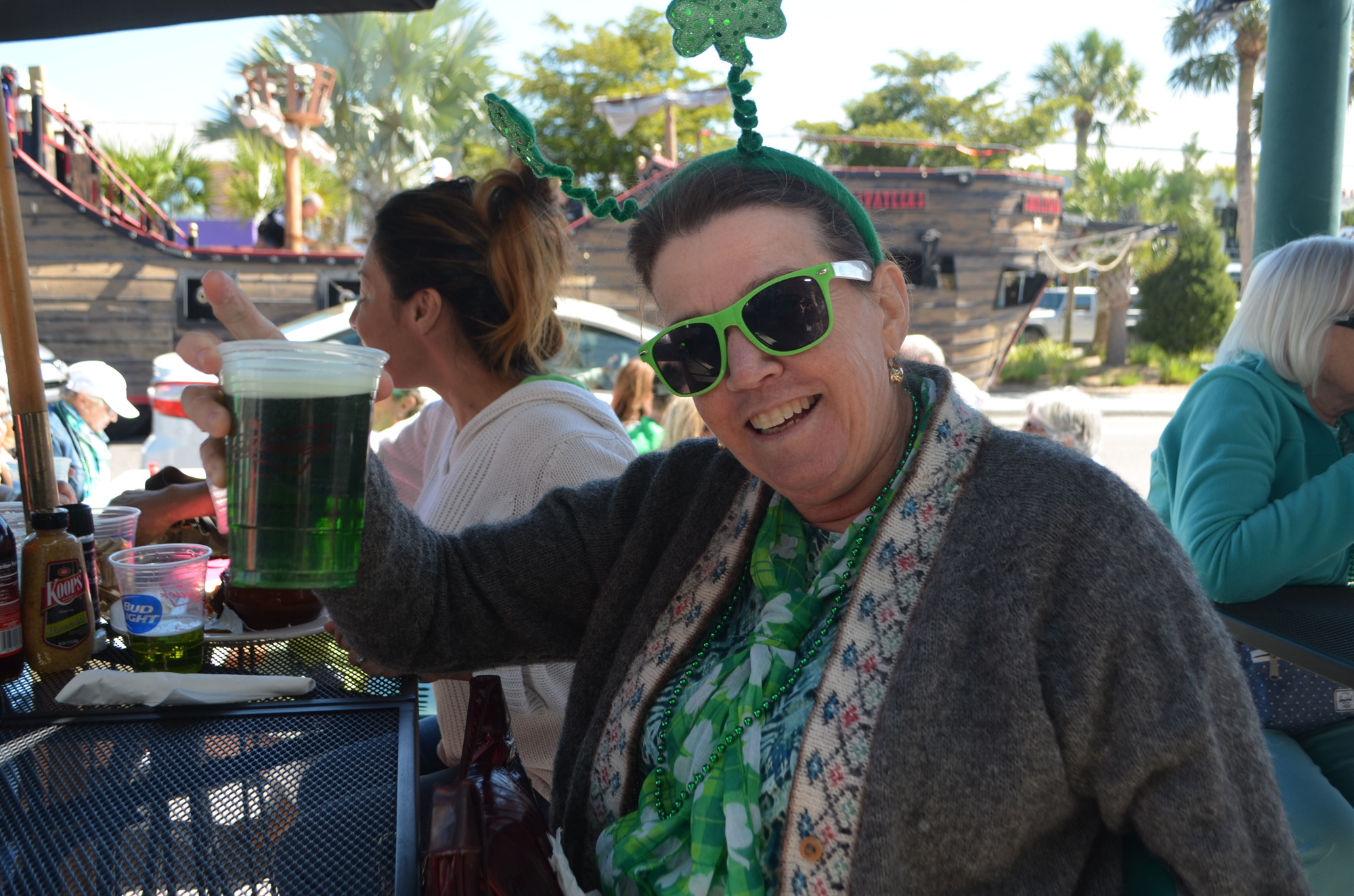 Grab your green garb and enjoy some green beer at the annual Lynches Pub & Grub St. Patrick's Day celebration. Complete with live music, bagpipers and Irish dancers, the celebration kicks off at 11 a.m and goes until midnight.
When: 11 a.m. to midnight Saturday, March 17
Where: Lynches Pub & Grub, 19 N. Boulevard of the Presidents
Sunset Soiree
Take in the sights and sounds of a Sarasota Bay sunset at this year's Sunset Soiree.
The annual event, which moved from Mote Marine Laboratory and Aquarium to Michael's on the Bay, last year, is heading to the Bay for another evening benefiting Save our Seabirds. The event benefits the nonprofit wildlife conservation and education organization that works to rescue and rehabilitate birds while educating the public. Call Holly Forrester at 941-388-3010.
When: 6 to 9 p.m. Thursday, April 5
Where: Michael's on by the Bay
Cost: $200
Dinner and a Movie
Enjoy a comical evening in paradise while watching "Captain Ron" and enjoying a Caribbean-themed menu catered by Harry's Continental Kitchens at the Garden Club's Dinner and a Movie event. After taking a hiatus last year, the event is back and includes classic movie concessions, like popcorn, complimentary wine and beer and table seating. Call 374-5819 for more information.
When: 6:30 p.m. Friday, April 7
Where: Bayfront Park, 4052 GMD
Cost: Event and raffle tickets are $50 each
Freedom Fest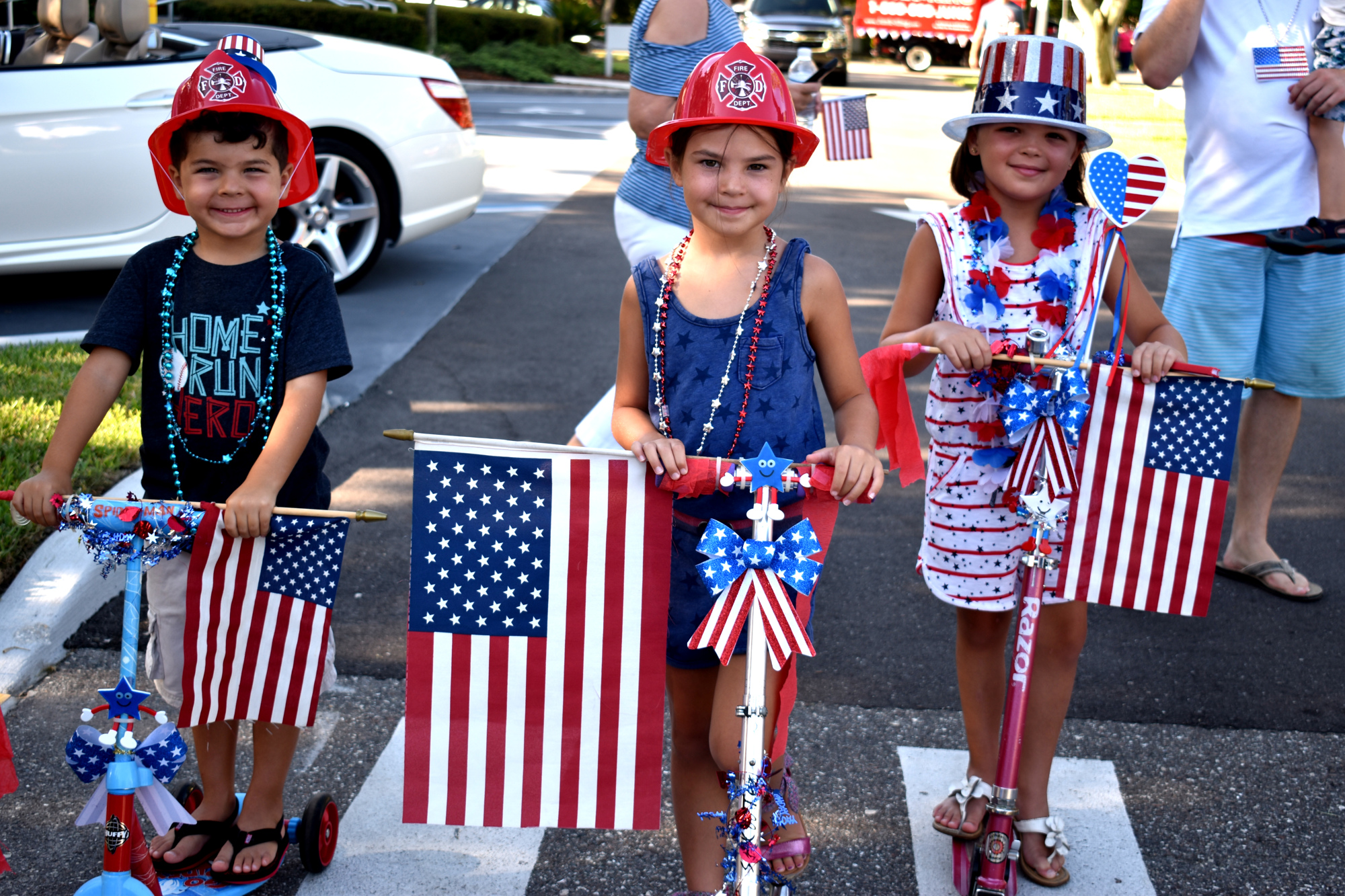 It's short and sweet, but it's a hallowed tradition on Longboat Key. The quarter mile parade loops Bay Isles Road before ending at Bicentennial Park where attendees can revel in fun children's games, a dog costume contest and face painting. The Longboat Key Garden Club sponsors the butterfly release and Blue Dolphin Cafe serves up tasty treats, too.
When: Wednesday, July 4, time TBD.
Where: Bicentennial Park
Cost: Free