A pie of shaving cream hit Braden River Elementary Principal Hayley Rio in the face and she immediately thought this might not be the best of ideas.
"That wasn't too good," Rio said, remembering the moment on Aug. 26 at her school. "I felt the burn of the shaving cream on my face for days."
But, Rio reasoned, it was all for the students.
It wasn't the first time Rio had done something outrageous to motivate her students. Among the other interesting moments were the times she let them Slime her and pelt her with sponges.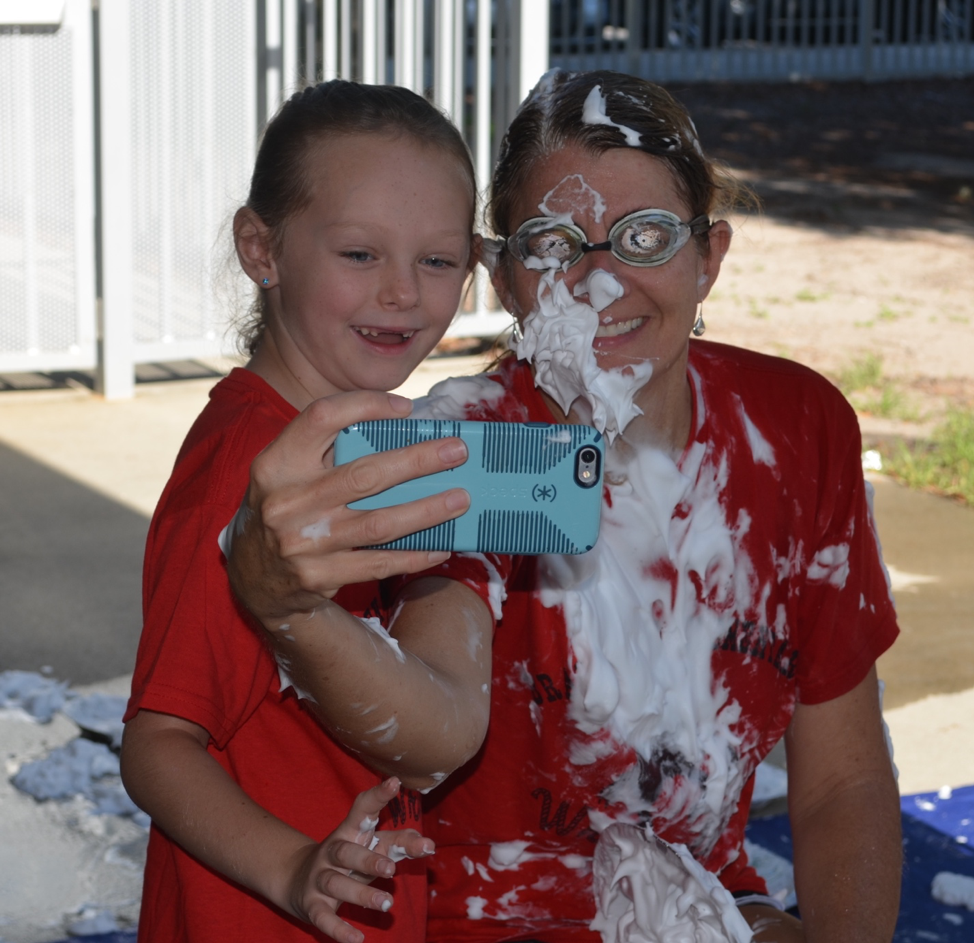 The shaving cream event had to do with summer break homework. Those who completed their assignments could take their best shot with shaving cream pies.
In the end, like many other principals, she hopes her willingness to step out of her comfort zone means rewards that will give her students incentive.
"It's motivational," she said. "It helps us build a relationship with our students. It's just an opportunity to get closer to the kids."
B.D. Gullett Elementary principal Todd Richardson wondered if providing incentive was going to be painful when he had a BMX bicycle fly over his head during a show for students who had sold 10 cookie dough packages or more for a fundraising project with Otis Spunkmeyer.
He said having the principal do crazy things leads to measurable results.
"I'm a big believer in school spirit," Richardson said. "If the students see their principal or their teachers having fun, then they have fun. The environment becomes a lot more friendly and more pleasant."
At his previous schools, Richardson has been duct taped to the walls and stuck on the roof for the day, and in the hope of providing incentives that will lead to students accomplishing their goals.
He said it all leads to a great relationship between students and their principal.
"A lot of students have a very bad impression of their principal," he said. "I want kids to love going to school."
David Marshall, the principal at Gene Witt Elementary, also had BMX bikes jump over him as a reward for his students accomplishing their fundraising goal with Otis Spunkmeyer. Like Richardson, Marshall said it makes it fun for the students.
The principal of Robert Willis Elementary, Bill Stenger, has had his share of strange experiences as well. Like the others, he has been duct taped to a wall and been forced to spend the day on the roof. He also has been stranded on a raft in a pond and was even suspended from a crane. When Stenger was on the raft, the students were allowed to launch tennis balls at him from a cannon.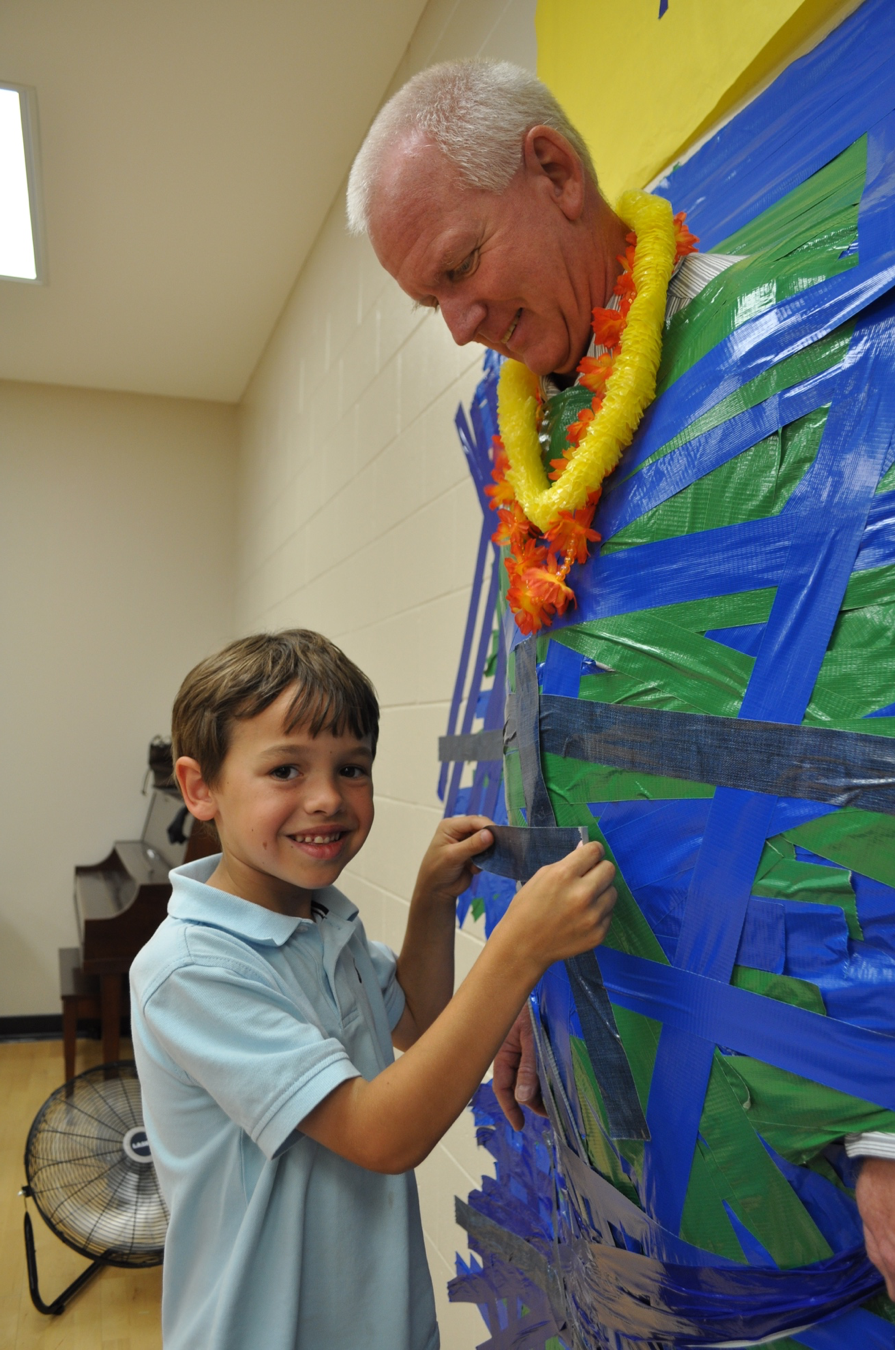 "I had just as much fun on the roof as the children did watching me," he said of the time he was stuck on the roof. "I may lob a water balloon down to have it splash in front of a bunch of kids."
Stenger was duct taped to a wall after the students completed their goals for a walkathon. Every student in the school added a strip of tape and the whole process took almost three hours. Once the process started, Stenger wasn't going anywhere.
The students seem to love every wacky idea.
"I just think of them," Stenger said of his ideas to motivate his students. "What am I willing to do?"