Theater grapples with many of life's greatest conflicts — but people don't go to the theater to sit through a philosophy lesson.
"Wakey, Wakey" by Will Eno tackles many of humankind's toughest questions, but it isn't committed to the near-impossible goal of trying to answer them. Instead, the point of the play is to celebrate life and its uncertainties.
"Some of the big questions we have about life and its meaning will always remain unanswered, but that doesn't mean we shouldn't have some fun trying to figure them out," says director Brendan Ragan. "That's what this play does, it finds a way to explore tragic, sad, difficult things in a light and uplifting — often oddball — way."
The play, now showing at Urbanite Theatre, addresses its audience with these ponderings. Structurally speaking, the way this unfolds is atypical. Onstage, an aging man in a wheelchair nervously flips through notecards and gestures toward a PowerPoint in a (poor) attempt to share what he has learned about life.
To whom is the aptly named lead character, Guy, presenting? The play's audience, who collectively become the work's third character.
"The characters aren't pretending the audience isn't there — there is no fourth wall," says Ragan. "All the audience members and actors exist in the same place, so it's a different kind of theatergoing experience."
The first 45-some minutes of the play are a conversation between Guy and the crowd gathered to hear him present. But don't worry — Ragan says the character's questions are rhetorical. Nobody will be asked to actually respond to him, or participate in any way other than listening.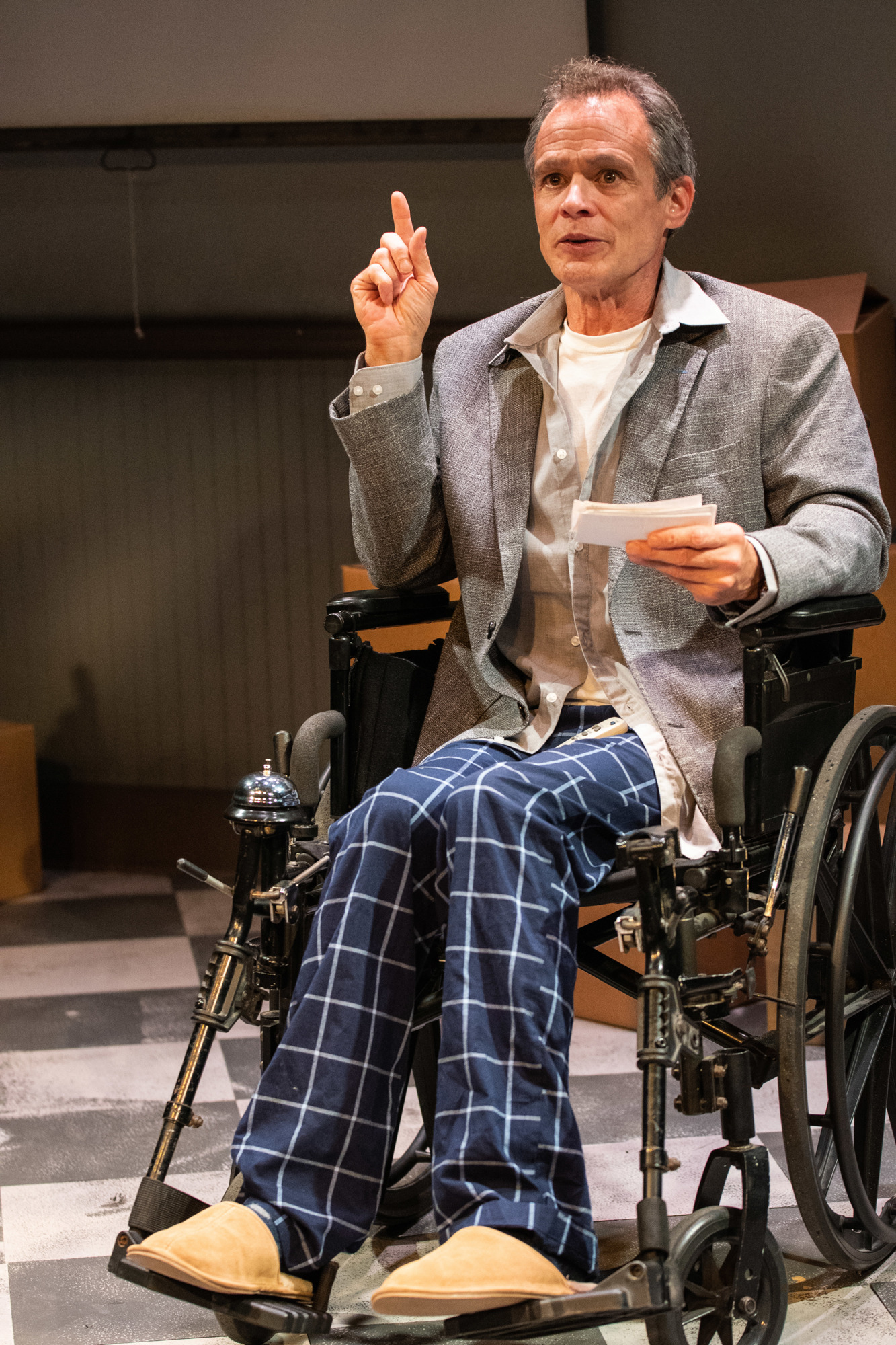 Unless they feel that's appropriate, says actor James FitzGerald (Guy) only half-jokingly.
Guy asks a great deal of his audience, Ragan says, but his aim is to conduct an exploration of life rather than to pry them for answers. This may sound lofty, but the director assures us the play is anything but. Rather, it's a rudimentary, quirky and surprisingly funny exploration of the meaning of life.
"It's an event," says FitzGerald. "It's not a traditional narrative. It's a guy thinking about stuff while he still has time to think about stuff."
The only other character listed in the program, Lisa, enters in the final 20-some minutes of the play. This presents a significant shift, Ragan notes, because once it turns into dialogue, the energy and the style of the show changes. Suddenly there's a new perspective on Guy — about who he is as both a patient and a person, which can only be revealed by another character interacting with him onstage.
"Lisa is a warm caretaker who is eager to keep Guy's mind off of his situation and onto other things," says the actor who plays her, Brittney Caldwell. "She is easy to connect with but maintains her professionalism … that's exactly what makes her relatable."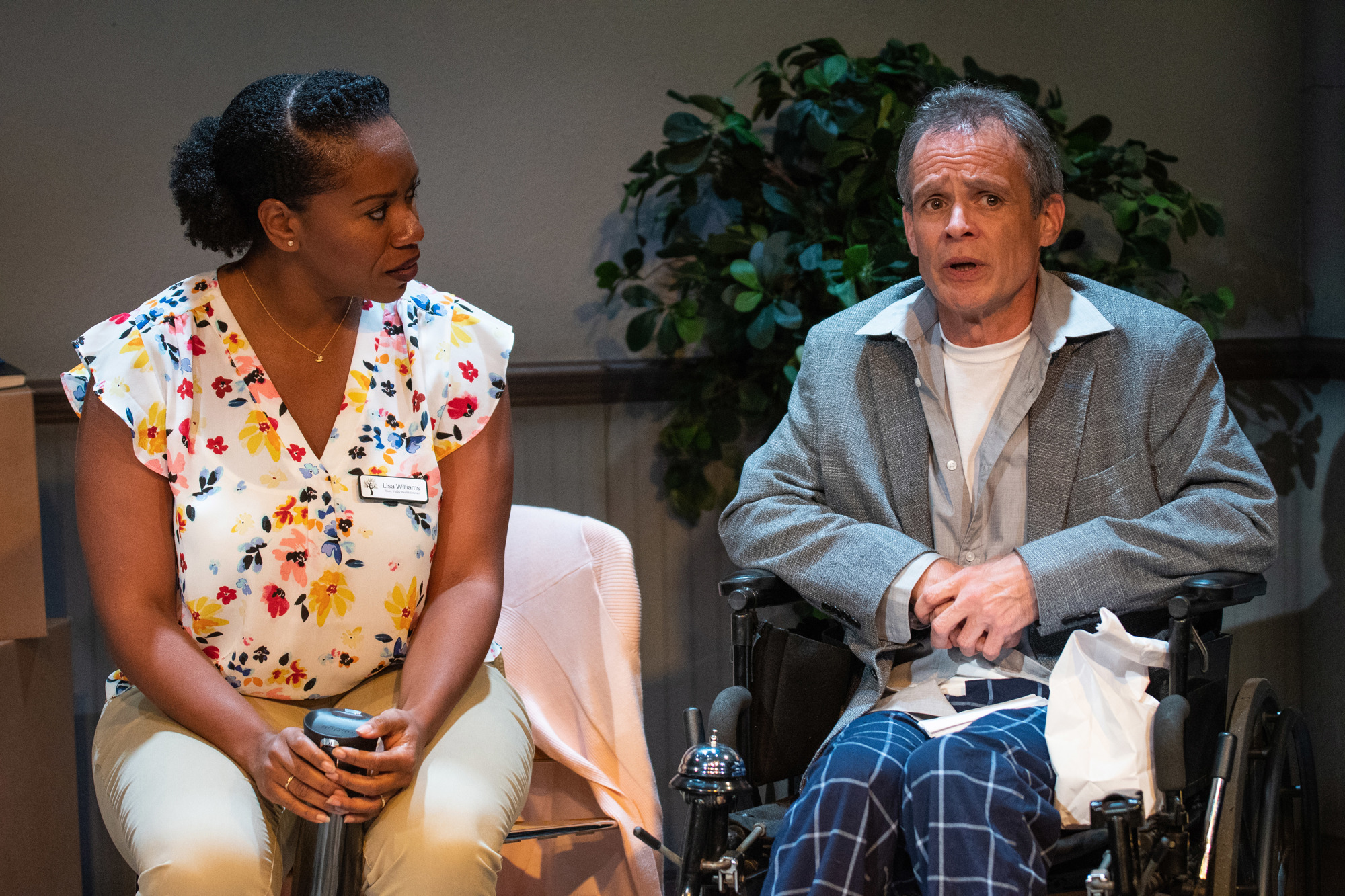 Lisa constantly tries to look for the bright side, Caldwell says, and what makes her fun is her open-minded attitude and willingness to learn from Guy.
It's Lisa who presents another theme of the play: acceptance. Lisa's acceptance of Guy, his fate and how he wants to proceed with his life as an aging man is telling and reciprocated through the respect Guy shows for her, Caldwell says.
"She's there as a source of comfort for him, and he becomes a sort of confidant for her," Caldwell says. "I think that provides relief for both of them."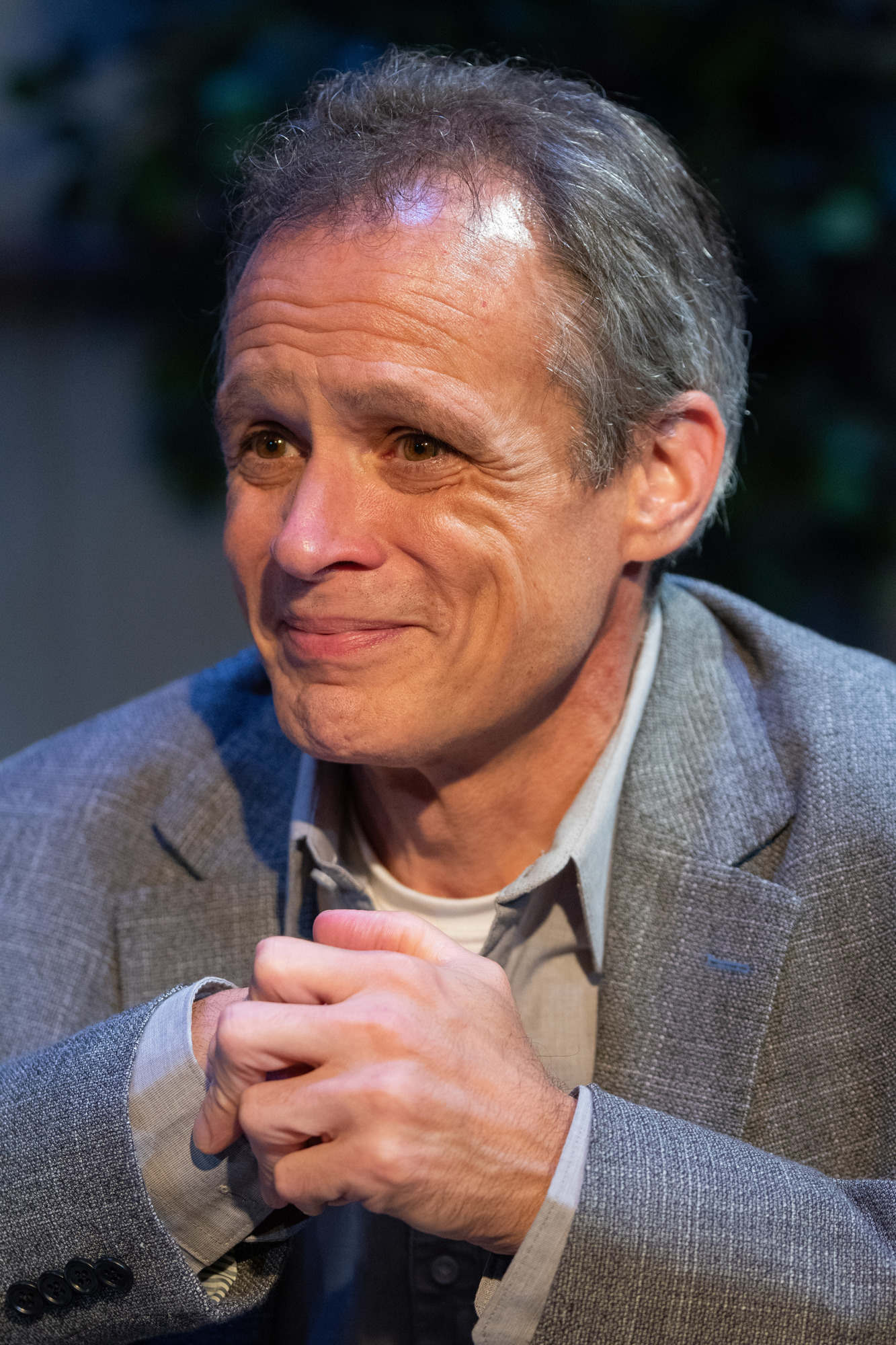 Ragan points out there's not much of a plot to the play, but there is a clear beginning, middle and end to the loose storyline — all led by Guy, a former swimming and diving instructor who isn't meant to play the role of a philosopher.
Yet that's the beauty of Eno's writing, Ragan says. The playwright is known for taking everyday characters (plumbers, firefighters, etc.) who live average lives and using them to tackle more than a plot can tackle.
"He doesn't make them philosophers, he doesn't make them smarter than they should be," Ragan says. "He creates brilliant philosophical discovery through these normal characters — you leave feeling and thinking differently."
FitzGerald agrees, adding this method of characterization reflects a commonality amongst all of humankind.
"We're all sort of mundane with sparks of genius," says FitzGerald. "Everybody is capable of being a poet at least once in their life, of saying something profound … and recognizing that in each other is sort of a remarkable thing."
And just like all humans, Guy is far from perfect. Ragan says the character changes his mind throughout the course of the play, making new discoveries about what life means to him. But even though he changes course often, the play never becomes stuffy or so deep that it's difficult or unenjoyable to follow.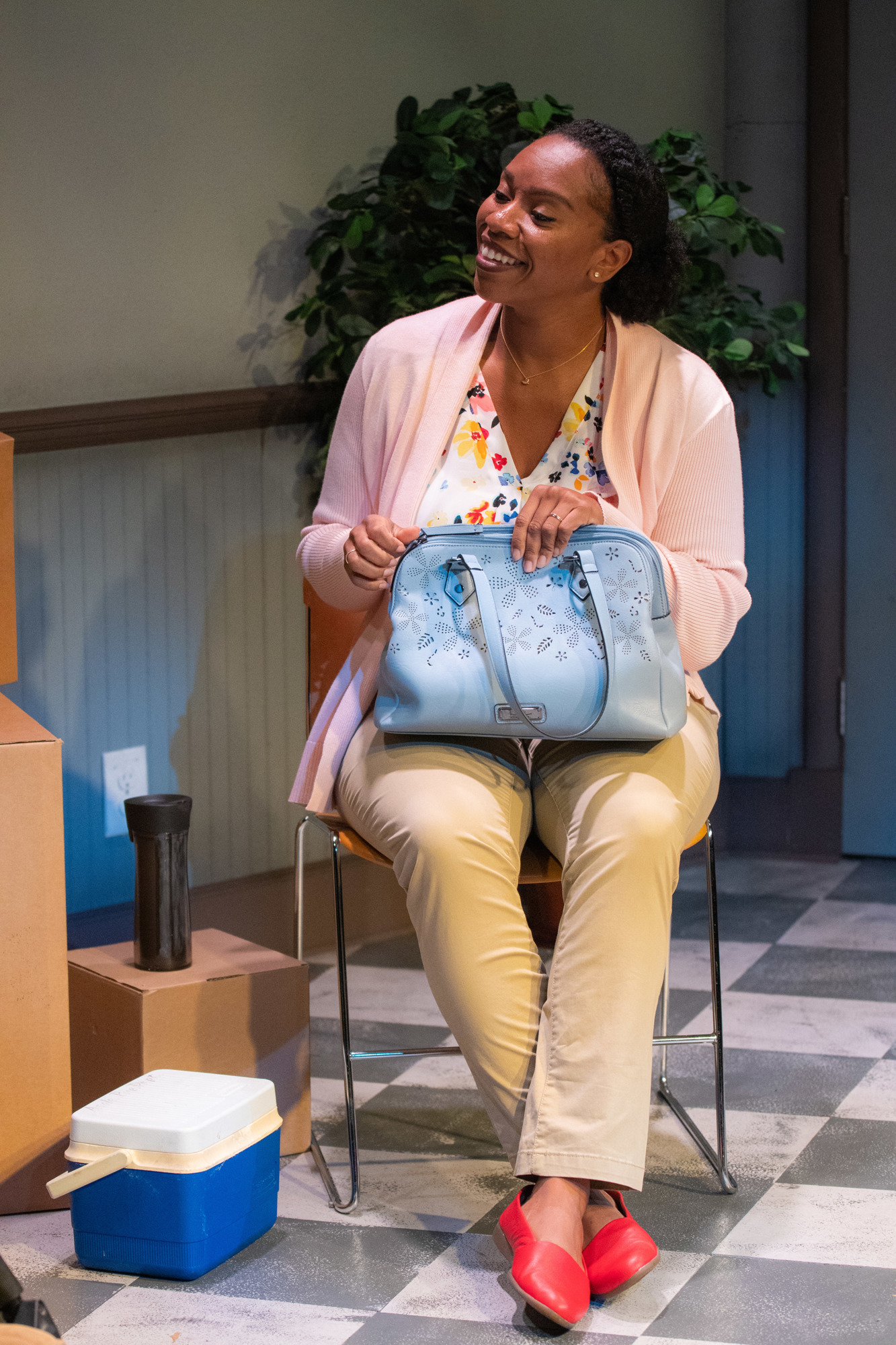 "It's not just a mindless meandering, it's really a celebration of life," Ragan adds. "It's a reminder to be thankful for the things that we have. We probably take everything in existence for granted in some way, including minor miracles like red blood cells and digestive enzymes."
This balance of an often heavy topic with lighthearted and joyful undertones is exactly what Ragan and fellow co-artistic director Summer Wallace were looking for when planning Urbanite's 2018-2019 season, which began this summer with "Incognito."
"These are five plays that we think are first and foremost intellectually stimulating because of their subject matter," Ragan says. "Even though this is one of the darker subjects you can tackle in any kind of art, it does so in the lightest and most enjoyable way."