Melissa Hembree and her four children had waited 389 days for Navy Commander Joe Hembree to return home. 
But of those days, the last 15 minutes wore on.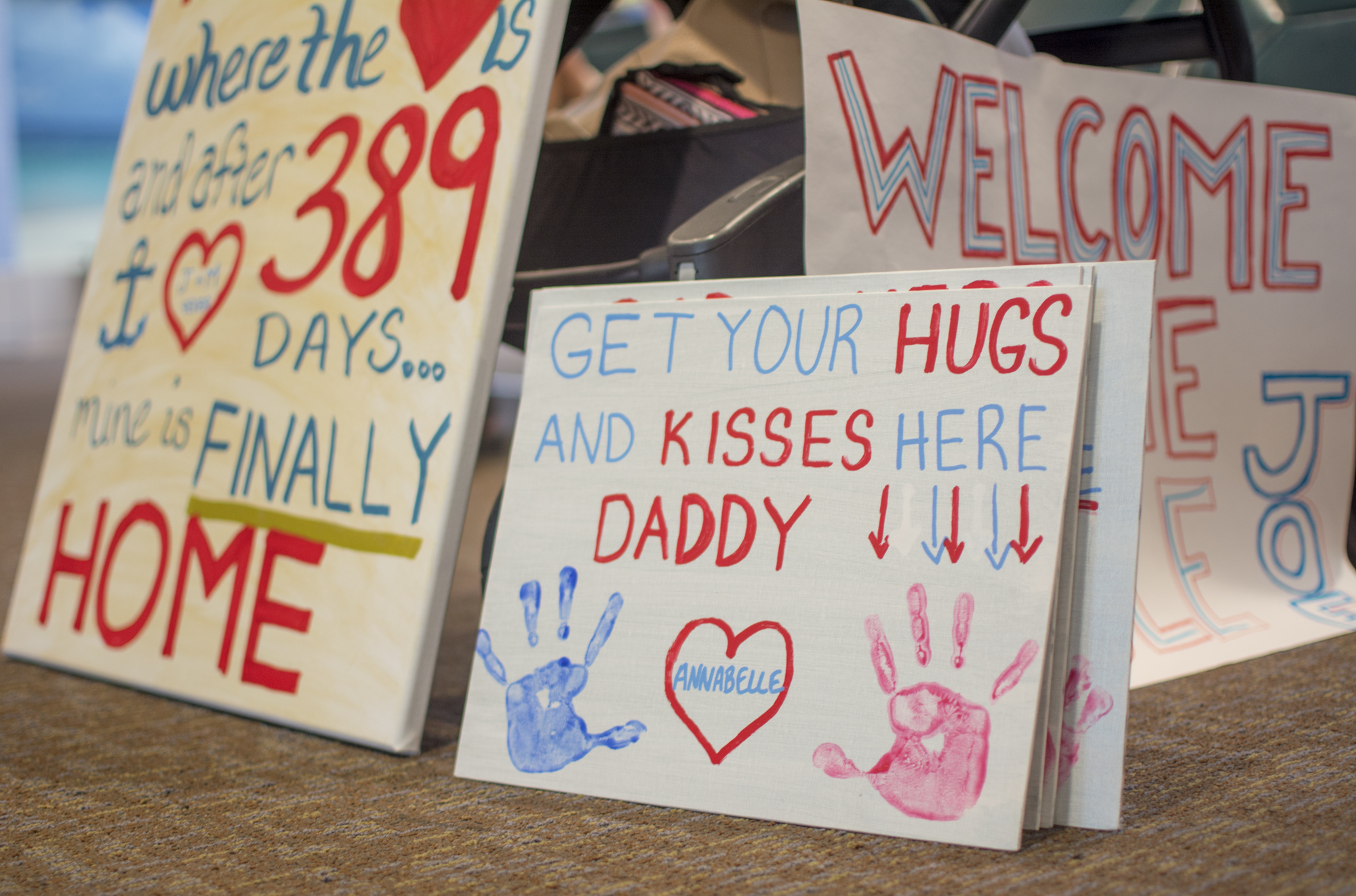 Melissa Hembree found out her husband arrival time from a more than year long tour in Djibouti less than 24 hours before he landed at Sarasota-Bradenton International Airport. She scrambled to prepare his welcome party, put the finishing touches on welcome signs and picked out outfits for the children. 
His flight was scheduled to arrive at 2:42 p.m. She arrived at the airport along with more than 30 family members and friends, all dressed in red, white and blue.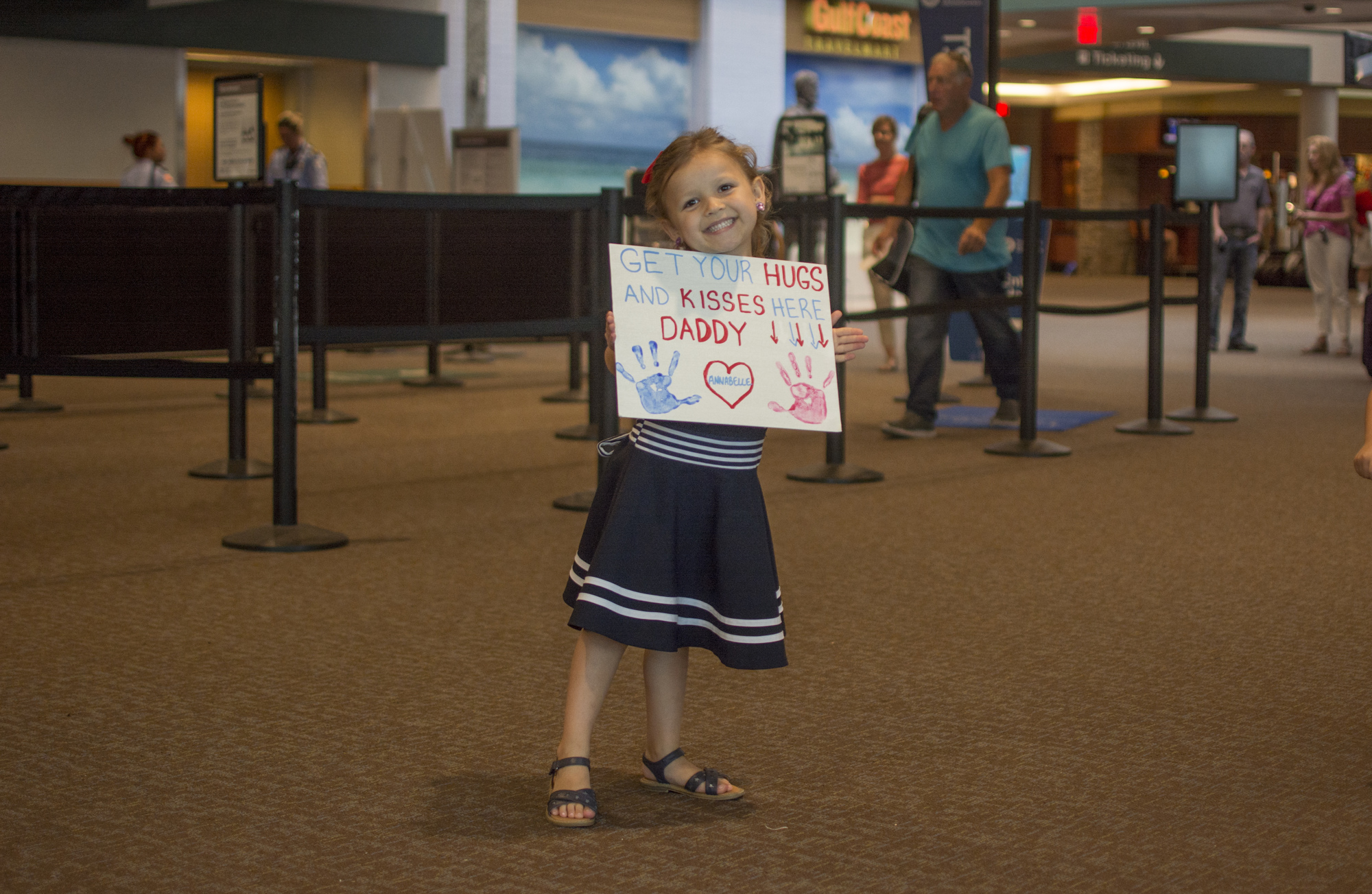 And then they waited. 
A seemingly endless line of passengers walked out of the terminal. Melissa Hembree had arranged for one of the security guards to give her a nod when he saw a uniformed soldier walking down the terminal, but it hadn't come.
One after another, passengers filed past the welcome party.
"There was a man in uniform on your plane, right?" Melissa Hembree joked with a curious passenger. 
The children grew restless, asking the question of the moment. 
"Where is daddy?" Annabelle Hembree asked. 
But she didn't have to wait much longer. Mere minutes later Melissa Hembree's face lit up. The welcome party suddenly had something to celebrate.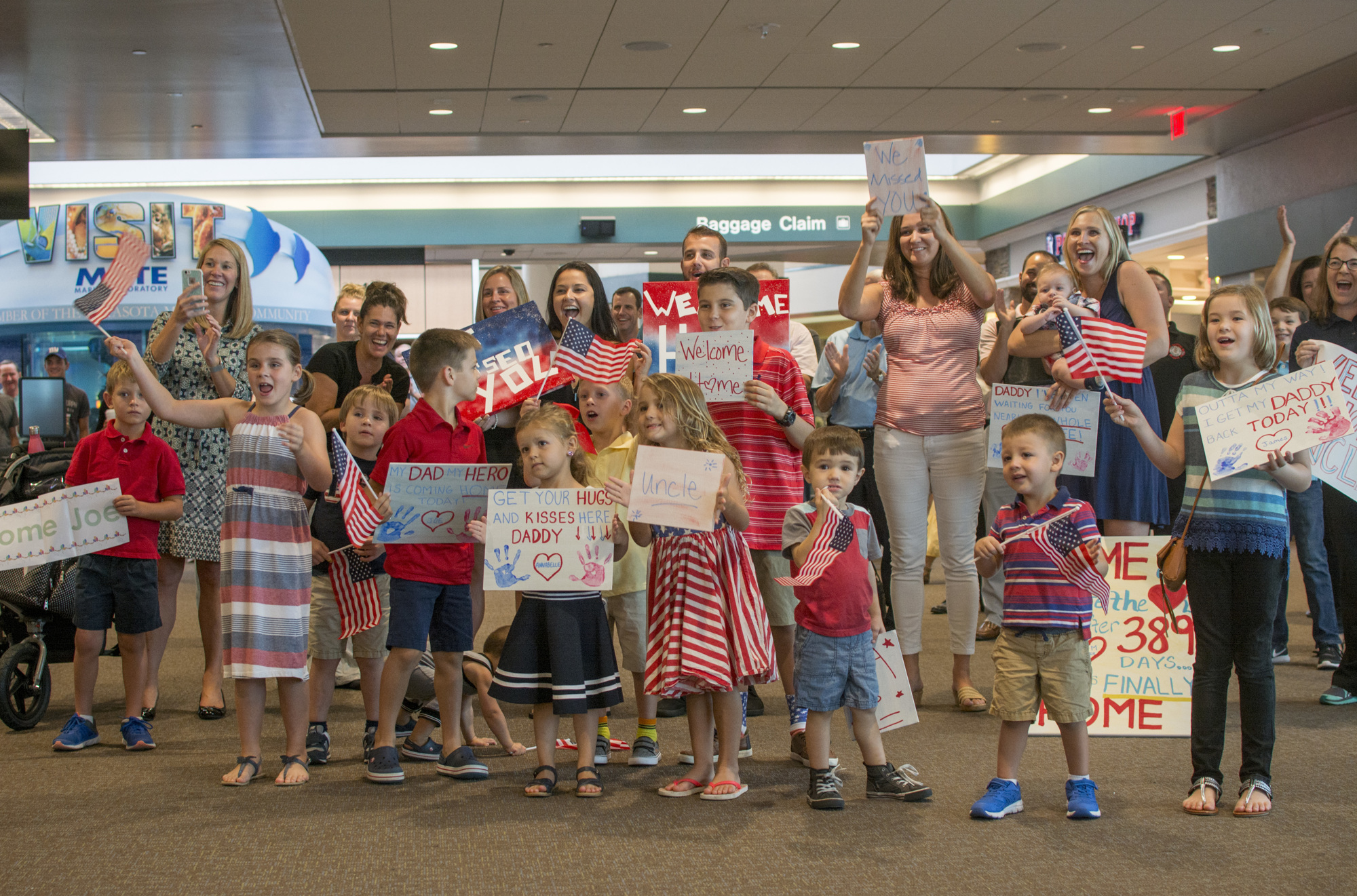 Joe Hembree was home.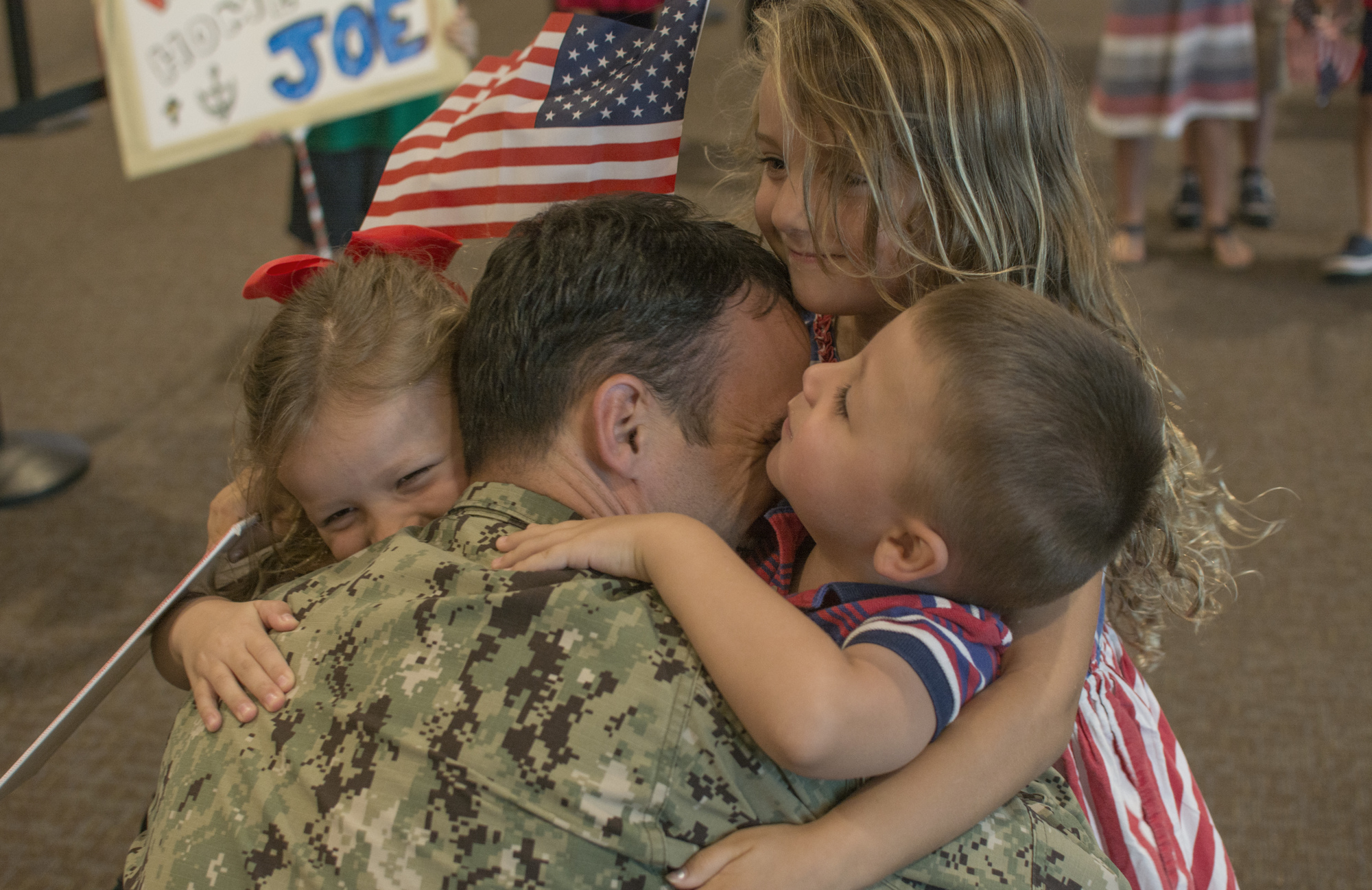 High school sweethearts, Melissa and Joe Hembree met when they were 15 and 16 years old respectively. They together during his time at the Naval Academy and throughout his deployments.
"I have been with him during his entire (military) journey," she said. 
But, this, she hopes is the last homecoming she'll have to organize. Joe Hembree will become a reservist, but she said he shouldn't have to go back into active service.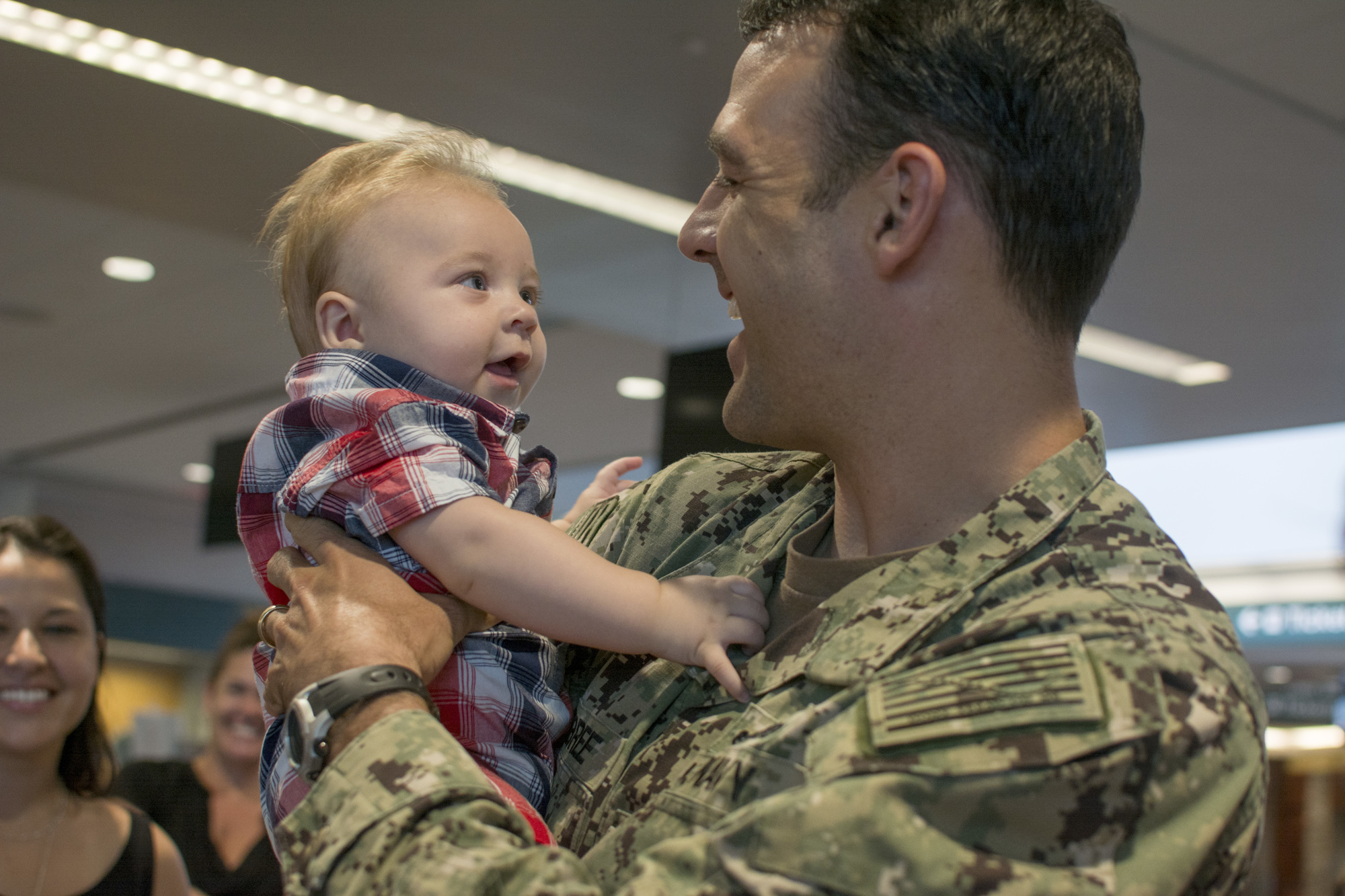 With a hugs and cheers, Joe Hembree was home for good.
"I'm really proud of him," Melissa Hembree said. "He did what he was called to do."