On Saturday, Manatee County had opened 23 shelters for those who evacuated their homes because of Hurricane Irma.
By noon, though, Braden River High School, a pet-friendly shelter, had reached capacity with more than 1,600 people packing halls, classrooms and cafeterias. As of 3:18 p.m., also at capacity were Oneco Elementary School, Manatee High School, Kinnan Elementary and Braden River Middle School. To see the most updated status of Manatee County shelters, click here.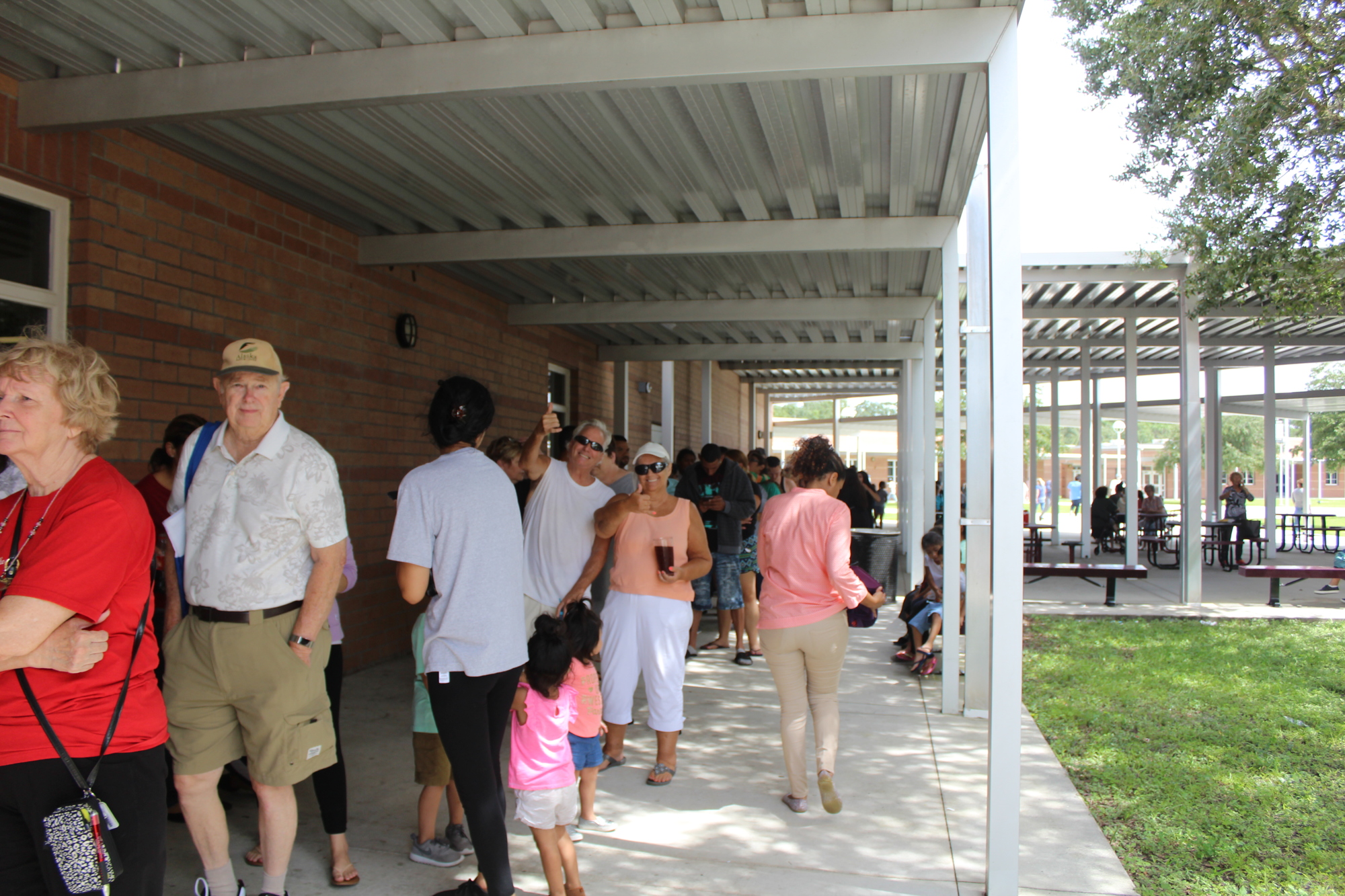 East County's James Klepek was one of 450 people who had taken refuge at Carlos E. Haile Middle School. He went to Haile after seeing the parking lot at Braden River High was full.
"This is our first big hurricane," Klepek said. "We couldn't find any boards for our windows, and I wanted to make sure that my family was safe." 
While only selected shelters had been considered pet friendly on Friday, the county announced Saturday that all Manatee County shelters are now accepting pets.  
The county requires that pets have a crate, in addition to a leash, proof of vaccinations and food.