Three Lakewood Ranch moms hope to make the world a sweeter place.
Stefanie Guido, Ali Pereira and Victoria Cobb, who all live in Greenbrook, this month formed a children-focused volunteer organization called SUGAR, which stands for Showing Unconditional Goodwill And Respect.
It plans to either connect children with volunteer opportunities or create the opportunity where children can learn about volunteerism.
Nate's Honor Animal Rescue held a training session for volunteers who needed to interact with dogs and socialize with cats. SUGAR announced the session on its Facebook site and more than 550 people responded that they were interested in attending.
Event organizers had to cap attendance. More than 80 people eventually attended.
"It was a pretty overwhelming response," said Karen Slomba, the associate director of Nate's, who taught the "Open Paw" class. "It was a lot, but it was exciting to see all the younger people and to see how excited they were to volunteer and be a part of what we do."
The idea for SUGAR evolved at the beginning of October.
Two months ago, Guido and Pereira began volunteering at Mothers Helping Mothers, an all-volunteer nonprofit that provides basic necessities such as free clothing and baby items to families in need. On the drive home from volunteering, they talked about how it be great to get their children involved in community service projects.
Guido continued the conversation at a birthday party with Cobb, who was involved in the Girl Scouts.
"I love the Girl Scouts, but it's a commitment (time-wise)," Guido said.
Then, the idea came at the beginning of October.
What if they created something with less commitment that paired local nonprofits or agencies that needed help with youthful hands ready to volunteer? The women would act as the liaison between the need and the volunteers, making it easier for the groups to connect.
SUGAR was born.
"Our primary goal is to get kids excited about helping," Cobb said.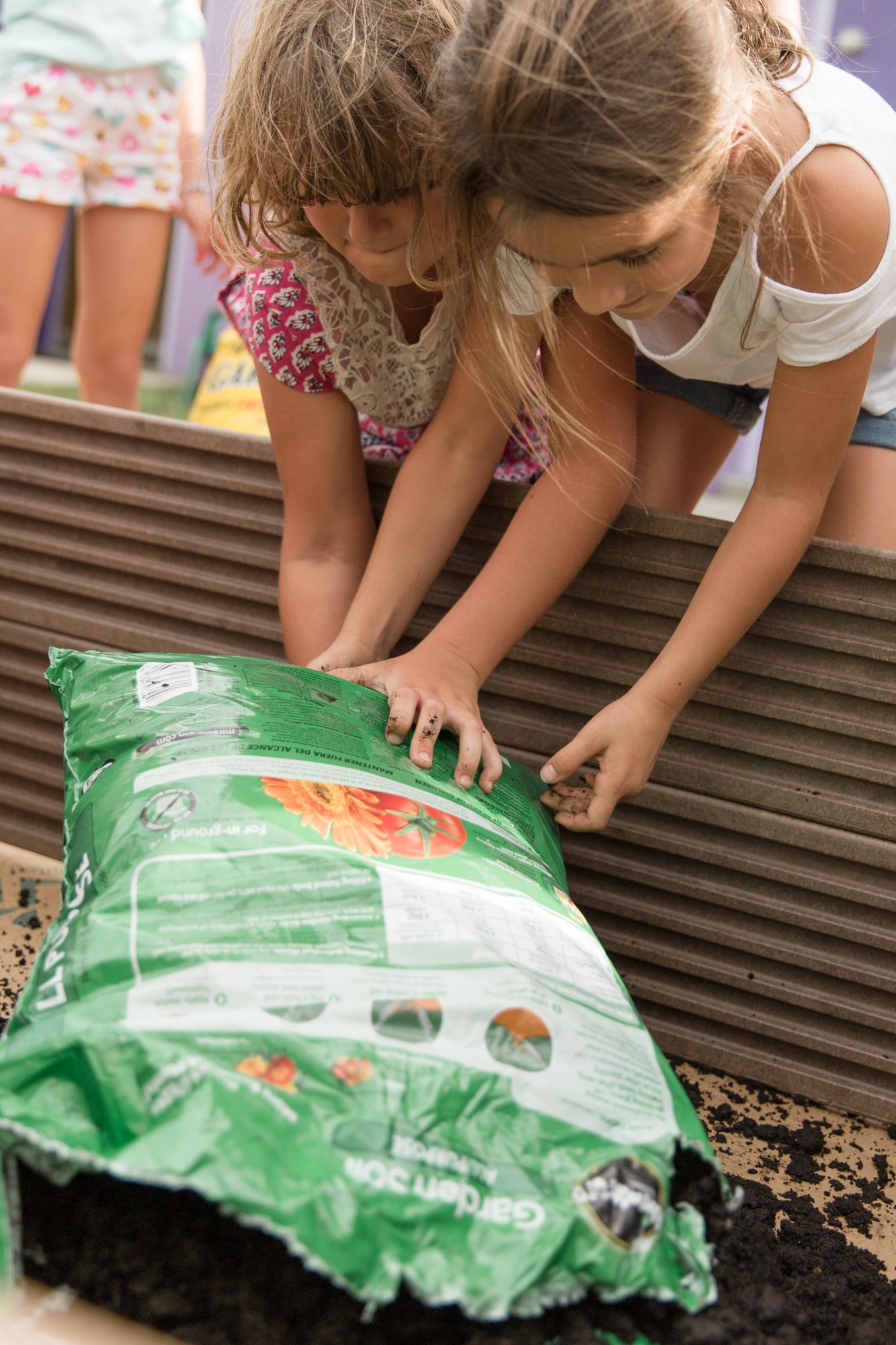 "These are kid-friendly activities that you can get involved in and show your kids you can make a difference," Guido said.
The support has included helping Special Olympics athletes at a bowling event, volunteering at Nate's Honor Animal Rescue and a costume parade at a senior living facility.
On Nov. 5, they'll be packing 100 lunches for the Salvation Army during an event at Lakewood Ranch Town Hall.
The first event Oct. 5 was in Sarasota's Newtown area at Second Chance-Last Opportunity, a nonprofit that offers life management skills classes to at-risk teens and their families. There, children helped plant a garden founder April Glasco will use to educate neighborhood children about healthy living and leading a productive life.
"Everything just fit together, like a hand in a glove," Glasco said.
For information on SUGAR, visit sugarvolunteers.org.