Tucked away at the end of a shell road in his cozy Englewood beach home and studio, Craig Rubadoux is far from the clamor of Sarasota. Or anything, for that matter. But he's close to the things he loves most: nature, a house full of art and animals — especially his dog, a 10-year-old black Labrador retriever named Max.
Reaching down to pet the mellow dog sleepily sprawled out near his feet, Rubadoux recalls the time he stepped in to pull his companion away from an alligator that had jumped out of the brush and attacked him.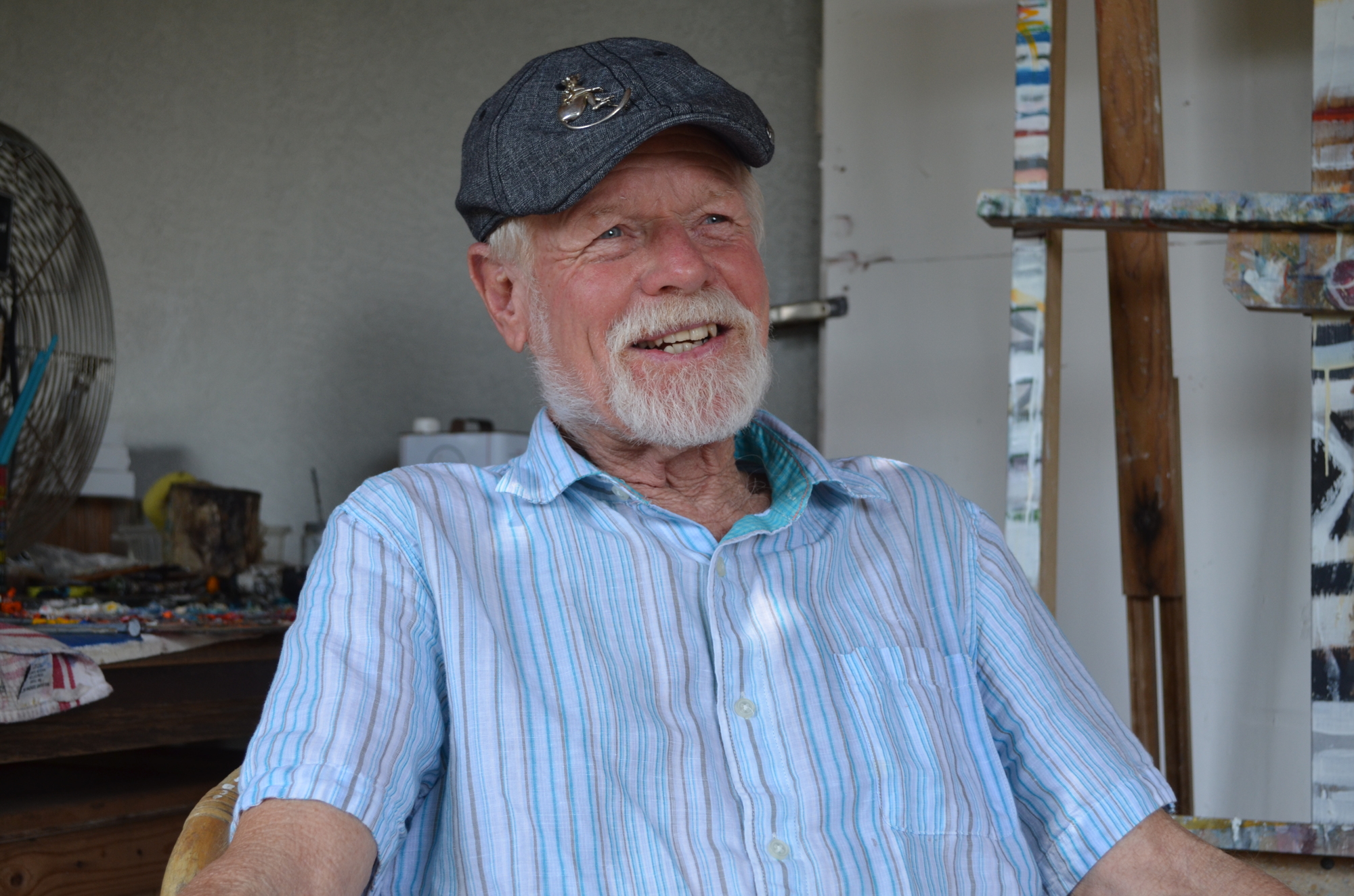 "I just grabbed him and pulled him back; I didn't have time to think," he says modestly. "But he couldn't have my dog."
It's late on a March afternoon, and Rubadoux, 80, has just gotten back from a yoga session. He's sipping a mug of coffee, comfortably seated on his couch, surrounded by art books on Spanish architect Antoni Gaudí, Barcelona travel guides and the ukulele he's been learning to play. Right now, he's working on Johnny Cash's "I Walk the Line," he reveals with a grin.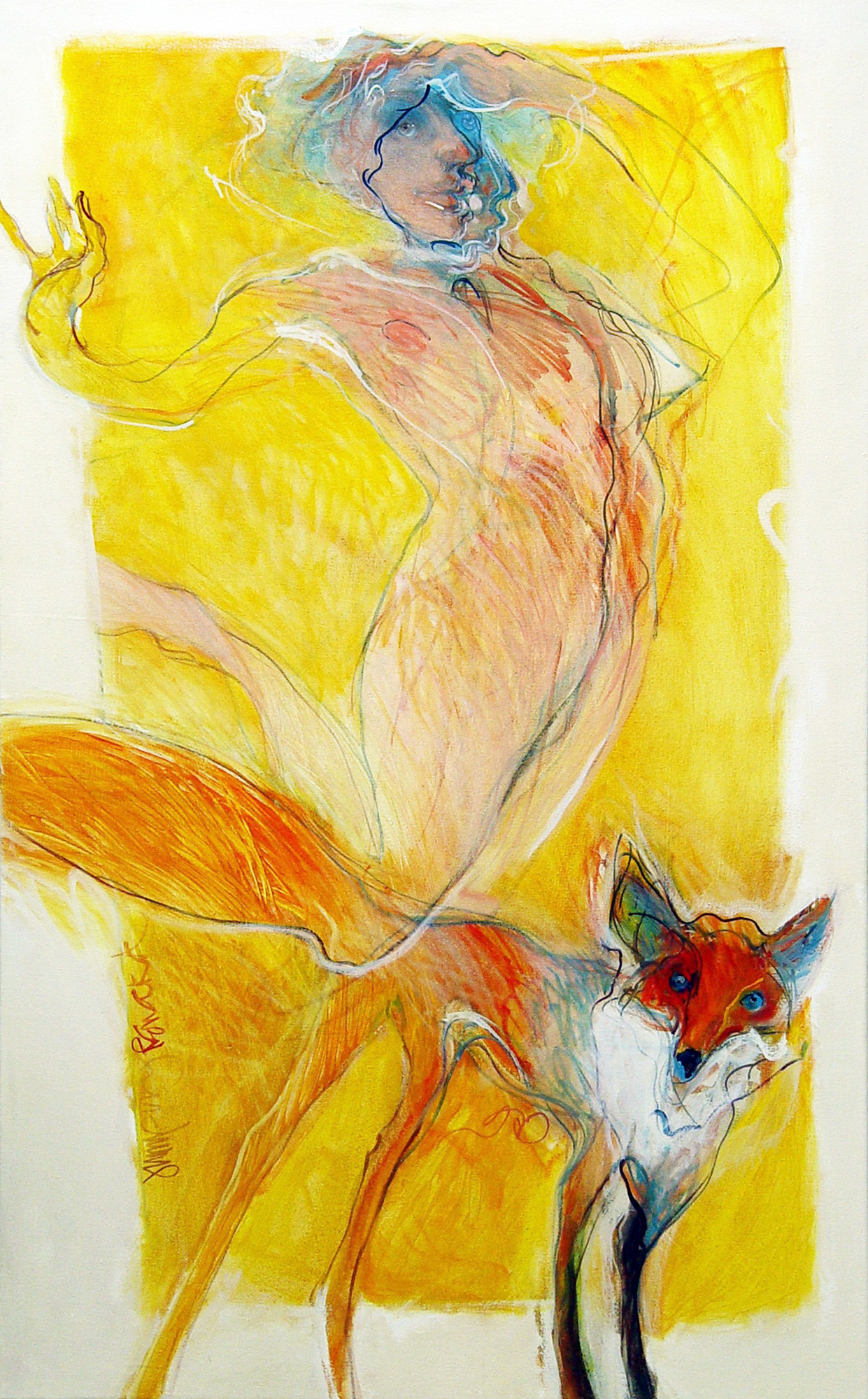 The artist, considered one of Sarasota's masters, has a deep connection to Florida. He grew up in Sarasota, kayaking in Myakka State Park, watching Ringling Bros. and Barnum & Bailey Circus rehearsals, where he sketched obsessively, and eventually establishing himself as a painter. He earned his first show at Sarasota Art Association at age 12, and then went on to study at Ringling College of Art and Design and travel the world as an apprentice. Today, his work is featured in public and private collections, including The Ringling and the Guggenheim Museum.
Rubadoux's demeanor is sweet, modest — and a bit shy. Meeting him, one would never guess his impressive resume. He says he enjoys solitude. He paints or sketches every day, and he frequently camps, kayaks or hikes in the Florida nature.
His paintings, mostly oil on canvas, are like a living journal of his experiences. He draws inspiration from anywhere — toucans and howler monkeys in Costa Rica, poems, water — even the circus clowns he remembers from childhood pop up in his work from time to time.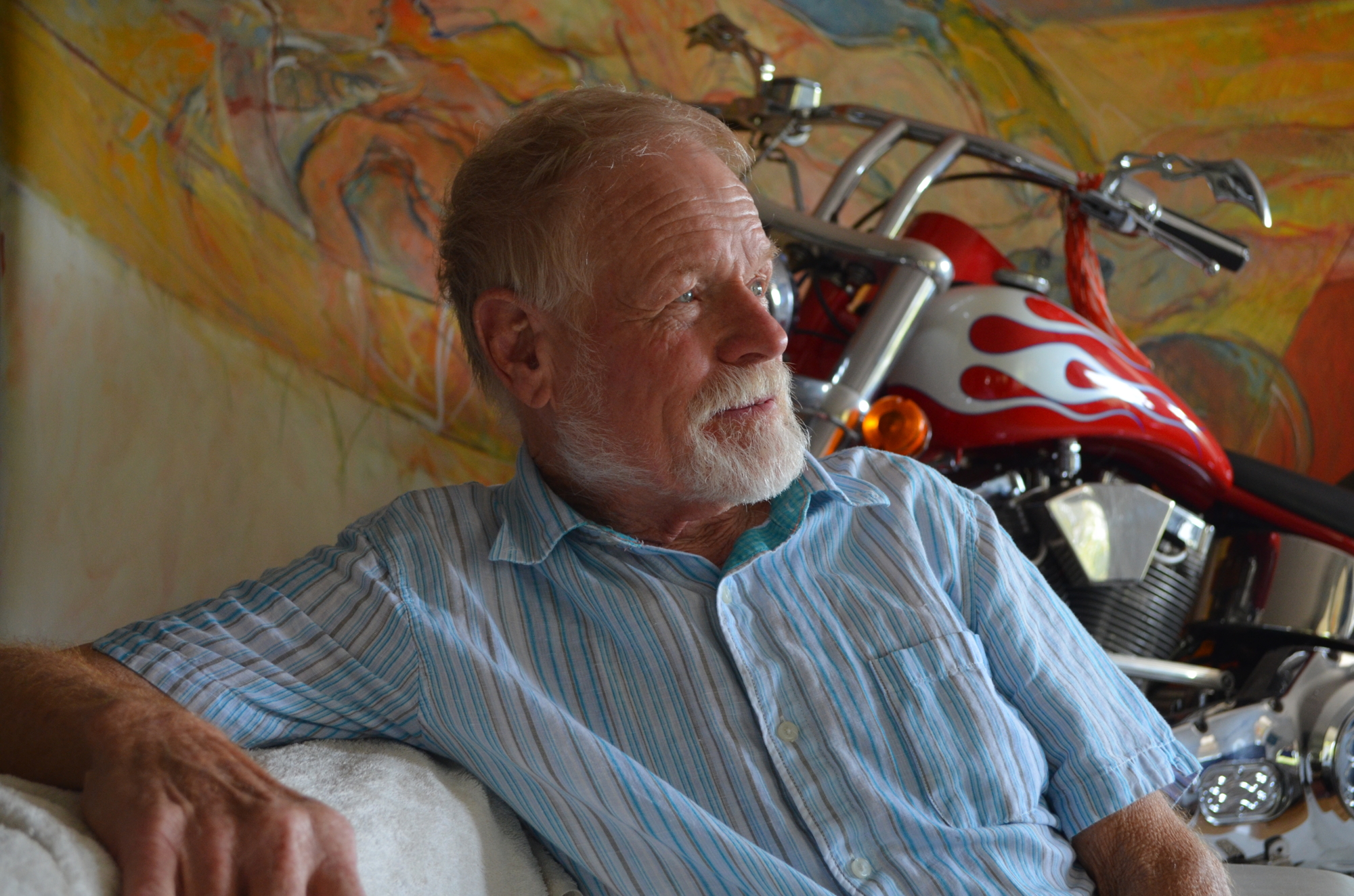 "It's like a sponge," he says. "Everything I do, I soak it up, and it comes back out in my paintings, eventually."
There are recurring themes. His paintings, some figurative, some more abstract, use deft lines and emotive gestures to bring to life scenes of love, wilderness and joy. Dogs are frequent characters, as are lovers.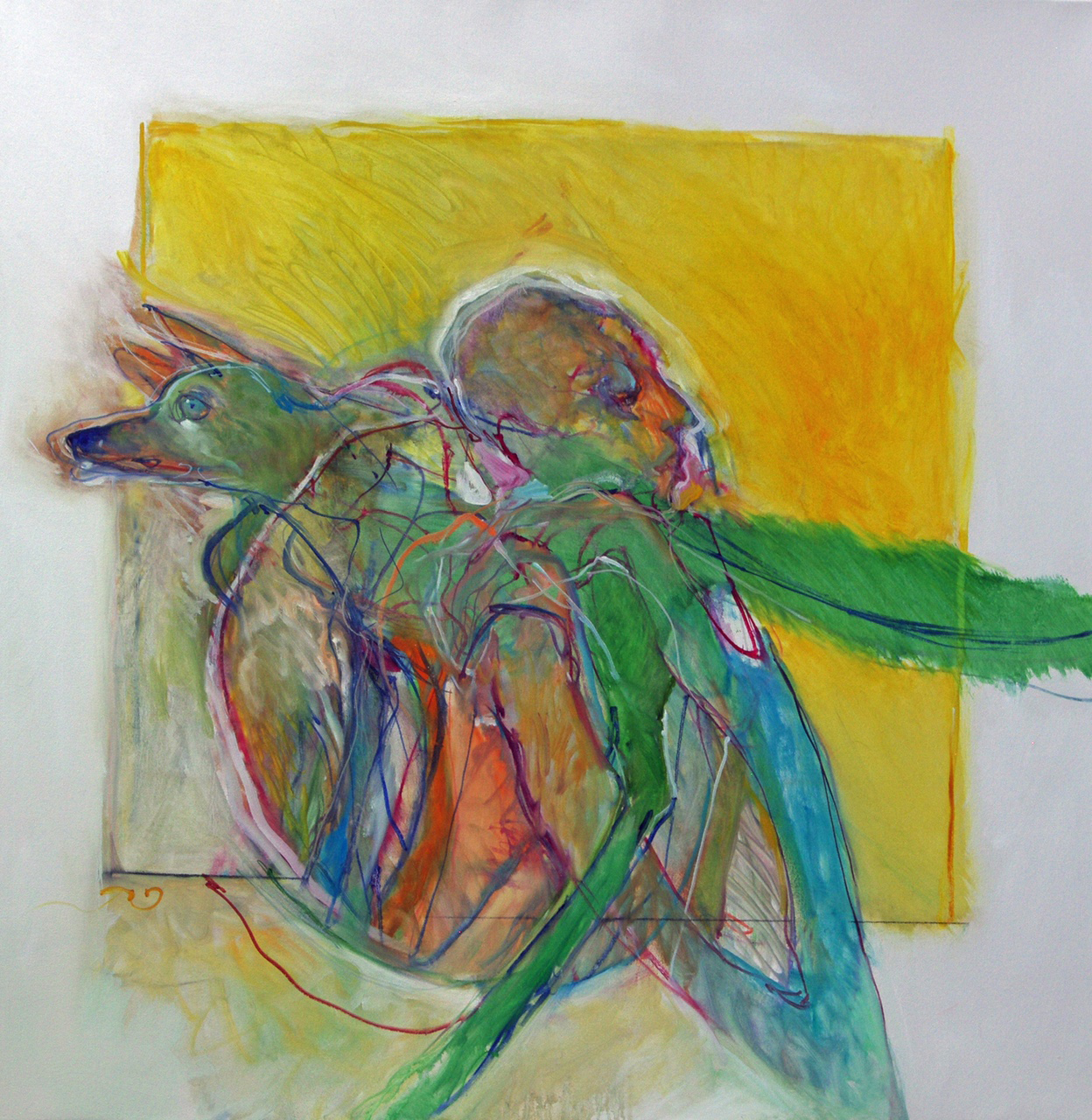 He creates many of his series in the summers, where he vacations to his remote studio in Rose Bay, Nova Scotia. Looking back on them, he sees clear ties to the emotions and experiences he felt at the time.
His latest work is on display in "Unforgettable," an exhibition curated by Mark Ormond at Allyn Gallup Contemporary Art. It features paintings he created last summer, filled with foxes, clowns and other totem animals.
For him, art is as much about the end result as it is the act of creating. He can't imagine life without it.
"It's all I've ever been able to do and all I've ever wanted to do," he says. "I can't comprehend anything else. It's given me a lot of satisfaction, and it's afforded me a lot of freedom."