Although vote-by-mail ballots can still reach the Sarasota County Supervisor of Elections Office until 7 p.m. today, the number of ballots received as of 3 p.m. today  indicate a lower voter turnout for the City Commission election than in previous years.
After early voting closed Saturday, 10.3% of eligible voters have cast ballots in person or through the mail in the election to fill two at-large seats on the commission. In 2013, during the last at-large election, 14.1% of voters voted early or absentee and 12.5% of voters did so in 2015.
So far in the 2017 election, 5,669 ballots have been cast, accounting for a 15.1% participation rate.
"In the past we've had between 17% and 22% turnout, and it's still going to fall within that range," said Supervisor of Elections Ron Turner. "You, know it's just kind of the nature of this election."
Still, a steady stream of voters filed into First Presbyterian Church on Oak Street from 9 a.m. to 10 a.m., including downtown condominium residents Vicki Hadley and Nina Bellot.
"I do believe people should get out and vote," Bellot said. "It's always disappointing when you find out under 20% voted — and then they all complain."
Hadley said national politics might push more people to the polls here in the city, noting the more than 7,5000 participants in the Women's Solidarity March over the Ringling Bridge in January.
Both residents said they are most concerned with electing candidates who will balance neighborhood needs and growth.
"I want someone who will hold developers to task, but at the same time allow our city to grow in a sustainable way," Hadley said.
Eight candidates are vying for the two City Commission seats, with a runoff election scheduled for May 9.
Eight voters younger than 21, and 89 under 30 years old cast ballots early, accounting for about 2% of votes collected so far, while 3,260 voters older than 55 have participated, making up more than 86% of total votes cast.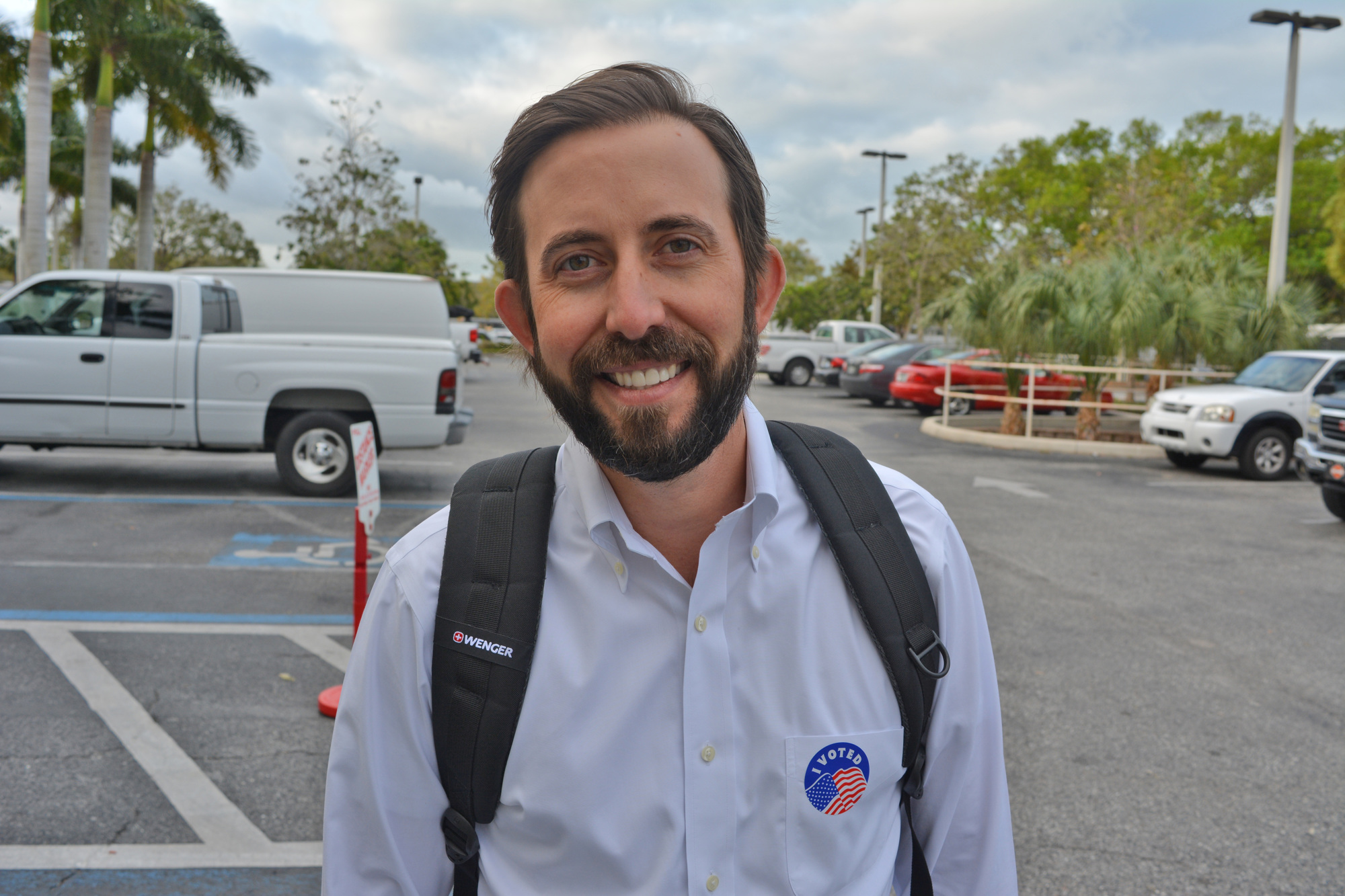 James Savalli, a 34-year-old attorney, did not want to disclose any policy specifics he's based his votes in the election on, but did say he hopes the Supervisor of Elections Office improves the mobile platform of its site to make sure more millennials are informed about local races.
"I had a hard time accessing it on my phone," he said.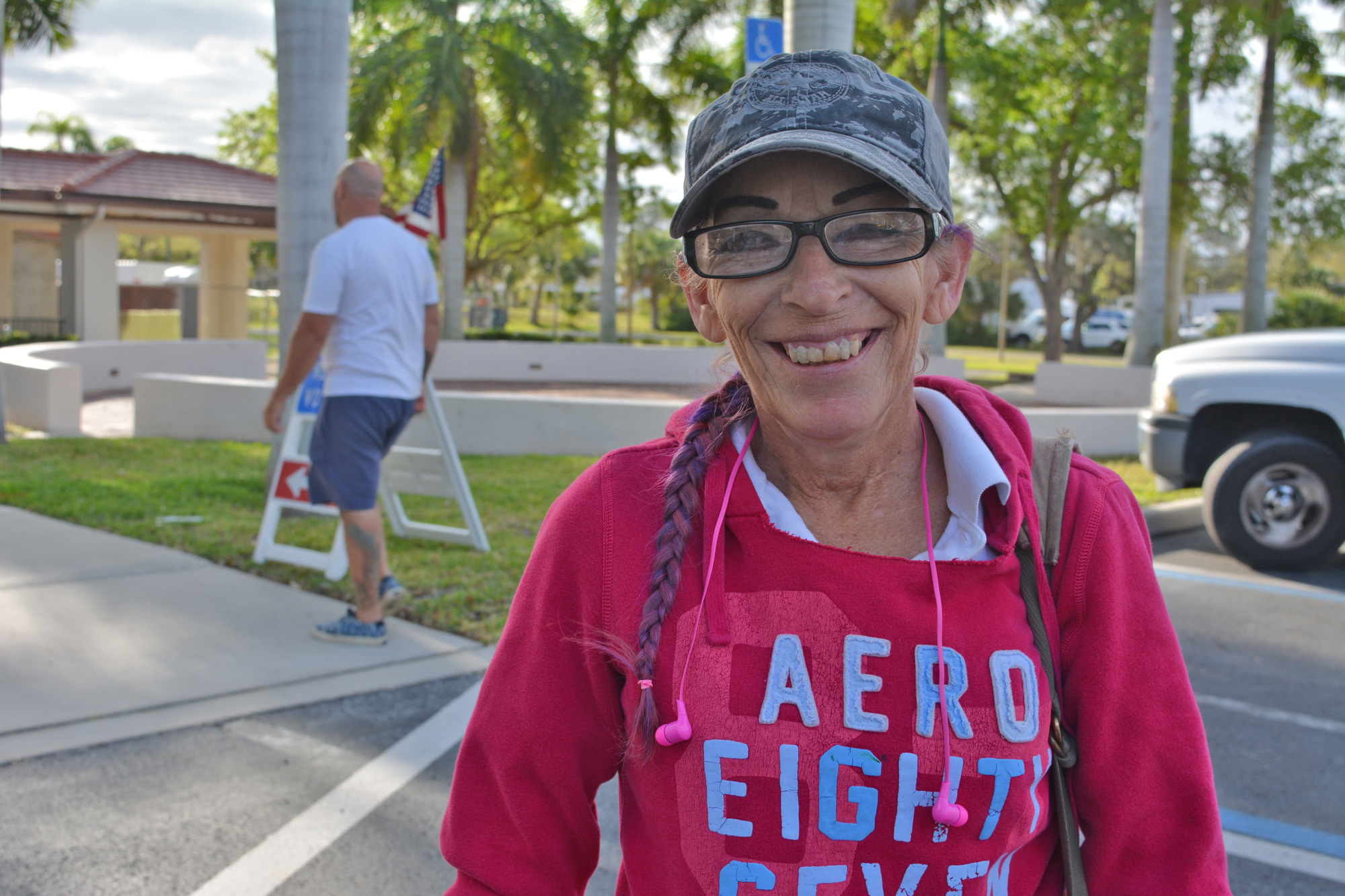 Kim "Spike" Martini, who lives in Gillespie Park and works downtown, said she has taken to social media to spread the word about the city election, even messaging friends today when she saw the light turnout at First Presbyterian.
"It starts local," Martini said. "That's the most critical reason for voting."
At St. Armands Lutheran Church, Claire Collins said she is concerned with overbuilding and its effects on traffic and the infrastructure, but specifically cited the "road diet" planned for Fruitville Road. The controversial plan includes adding three roundabouts and removing two lanes from the roadway, which serves as the evacuation route for barrier island residents.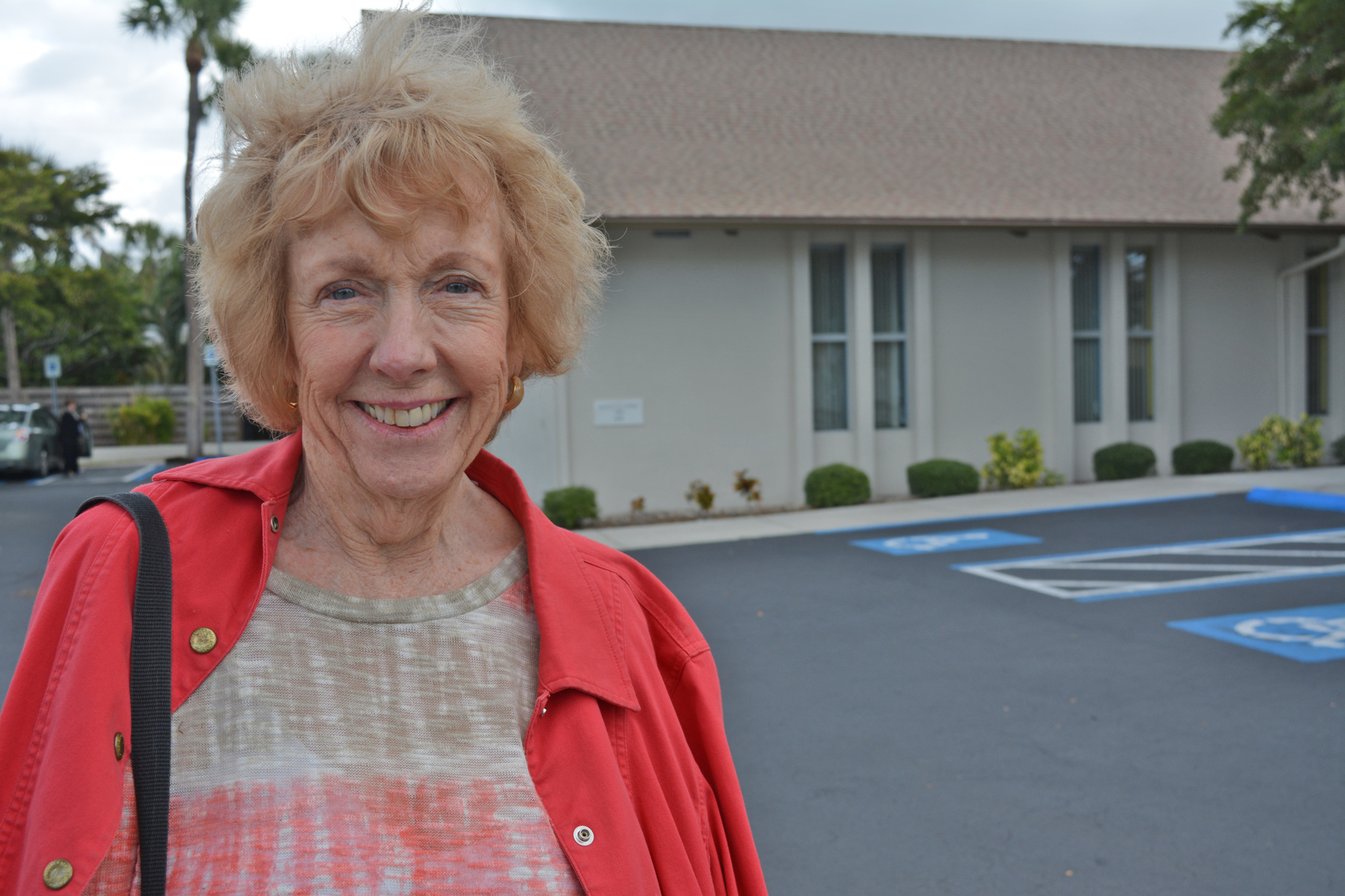 "I just can't believe they would consider that — and three of them," she said. "I can't see how it's even legal."
Turner said with few lines, every eligible voter should come out and cast a ballot this evening.
"There are no small elections — these municipal elections are very important and I would encourage everyone to get out to vote," he said. "The polls are open until 7 p.m., so there's still time to cast a ballot."
Follow News Innovation Editor Alex Mahadevan on Twitter @AlexMahadevan and the Observer on Facebook for updates on election day. Click here for all of the Observer's election coverage.