As the Florida Department of Environmental Protection reviews a series of complaints surrounding the proposed dredging of Big Pass, Siesta Key residents are launching another effort to block the project.
Today, the Siesta Key Association announced its intent to file an injunction against the U.S. Army Corps of Engineers and city of Sarasota's plans to renourish Lido Key with sand from Big Pass.
A draft version of the legal complaint alleges the project would violate the county's comprehensive plan, which prohibits new dredge activities in county waterways. According to the complaint, at least one of the planned borrow areas are within the boundaries of Sarasota County.
The county is not named as a plaintiff, but a SKA release states county officials were notified of the group's intent to file the challenge.
The complaint also reiterates the group's fear that the Big Pass dredge will harm the Siesta Key shoreline.
"The large-scale dredging of sand from this complex system as contemplated in the permit will negatively impact the natural drift of sand onto the Siesta Key beaches, impact navigation of Big Sarasota Pass, diminish storm protection for those living on Siesta Key and along Big Pass, and impact anyone who uses the shoals of Big Pass for swimming, boating and fishing," a draft of the complaint says.
The Florida Department of Environmental Protection has 30 days to respond to the complaint.
Earlier, three organizations — including SKA — filed challenges to the FDEP's announcement that it intended to issue a permit for the dredging.
Weathering the Storm
Although Sarasota avoided serious damage after a tornado warning Sunday, Lido Key residents said the windy conditions highlighted the urgent need for shoreline renourishment on the barrier island.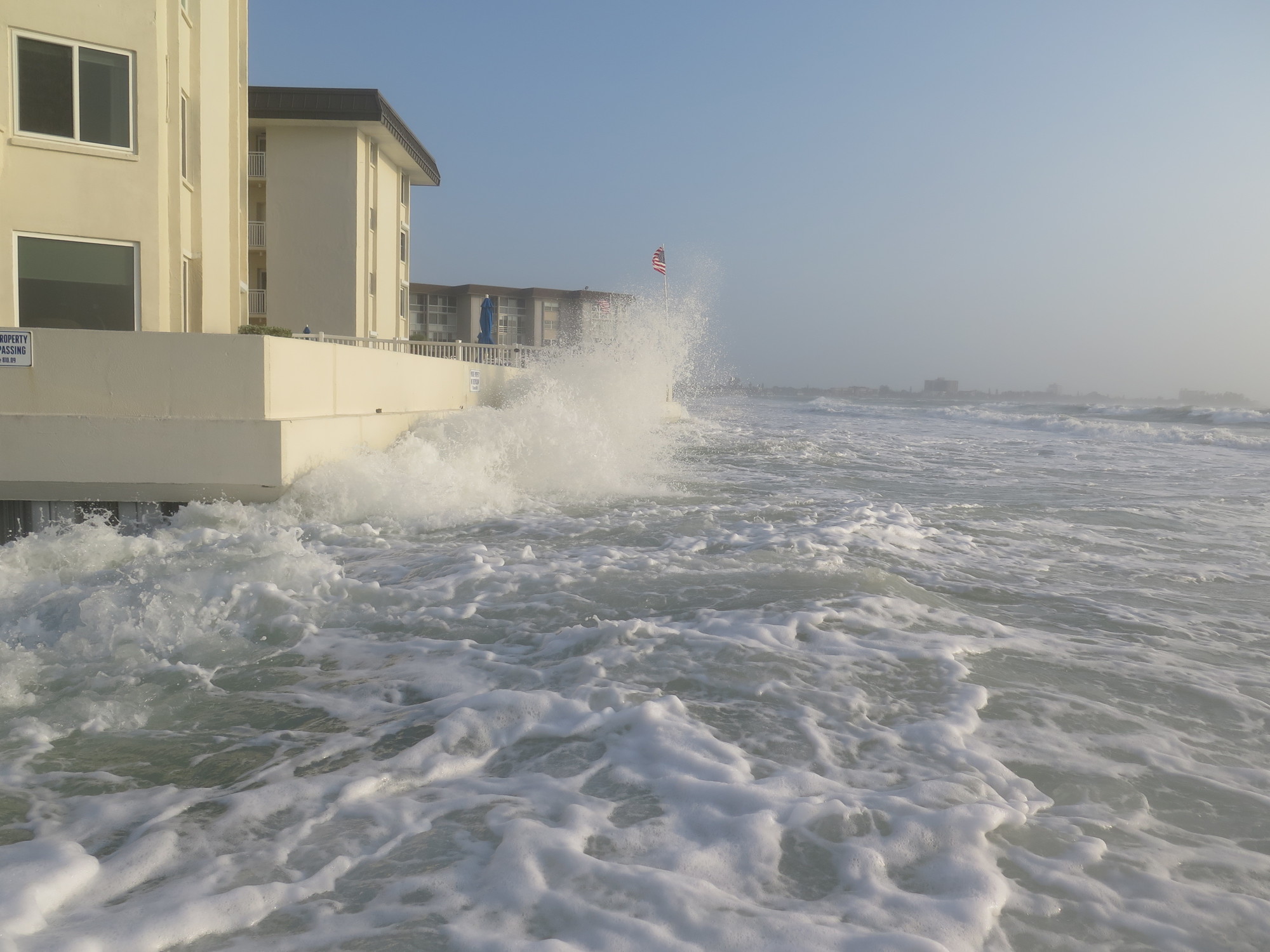 Photos and videos from Sunday evening show water surging past the sand and up against private property and vegetation along the beach. In an Instagram post, City Manager Tom Barwin said the rising waves were evidence the proposed dredging was a necessary endeavor.
"This is why the city of Sarasota and Lido Key are asking that our neighbors drop their objections to our public safety critical shoreline stabilization permit being issued and work with us for smart shoreline and environmental policies," Barwin wrote in the post.