For Quinn Birmingham, a senior at the Out-of-Door Academy, achieving the required 25 hours of community service can get boring.
Then she found Circus Sarasota.
This year, not only will Birmingham be a volunteer at the circus, she will be taking on the role of volunteer leader among her fellow Out-of-Door Academy students.
"Everything about the circus interests me," Birmingham said. "I like feeling in charge, moving all of the time, and I also like that you can volunteer and watch the show at the same time. Every day that Circus Sarasota has a show they have a volunteer sign up. I sign up every single day."
The Out-of-Door Academy, a private school in Lakewood Ranch, and the Circus Arts Conservatory, a nonprofit organization in Sarasota, are set to begin their third year of a volunteer partnership.
Students from ODA will be volunteering at Circus Sarasota's 2017 production of Synergy, featuring "The King of the High Wire," Nik Wallenda.
In light of his upcoming season with the circus, Wallenda visited ODA on Jan. 11 to speak at the kickoff assembly for the new circus season.
About 270 students at ODA showed up to listen to Wallenda's motivational speech about living his life "on the wire" and never giving up on his dreams. He also highlighted the importance of giving back to the community and gave important information regarding the volunteer partnership.
"I want students to know that the more I give, the more I've been given," Wallenda said. "The more time you can donate and help others, the more you begin to love people. To get people started giving back this young is awesome."
Students had the opportunity to listen to the 37-year-old Wallenda talk about his famous walks, countless world records and the entire history of the Wallenda family.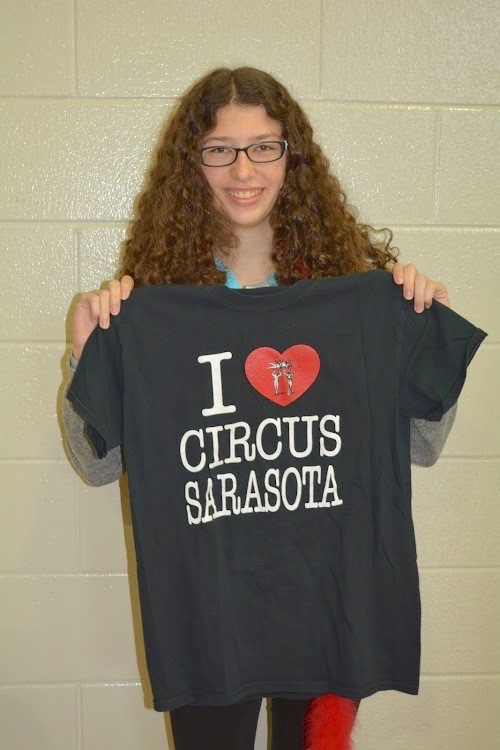 "What I hope the students take from what I said is to never give up — those are the words that I live by," Wallenda said. "Hopefully what I do inspires people."
Josh Cohen, a freshman at ODA, said Wallenda's talk was fascinating.
"He proved to me that there is no dream too big," Cohen said. "All you have to do is work hard and stay positive."
The Circus Arts Conservatory officially began welcoming ODA student volunteers in 2015 during the Circus Sarasota production of "Fearless," which featured Wallenda.
In 2015, ODA had 12 students volunteer at Circus Sarasota. That number shot up to 20 last year. This year, the school expects 55 students to volunteer their time.
The Circus Arts Conservatory loves the participation, said Marcia Carlson Pack, volunteer coordinator at the Circus Arts Conservatory.
"We are currently in the process of expanding our partnership far beyond the reach of volunteerism," Carlson Pack said. "The educational component is really coming together."
ODA student volunteers have played an important role for  Circus Sarasota. Pack said they have become essential in terms of preserving the circus.
"The students have brought a vitality and an energy to the volunteer program at Circus Sarasota," Carlson Pack said. "I love seeing our youth volunteers and our veteran senior volunteers working together, sharing, laughing and enjoying their common interest in the circus. It is important to preserve such rich history."