Superintendent Todd Bowden got everyone on their feet at the Ignite Education awards ceremony Dec. 13 at The Westin, Sarasota. 
Bowden asked all the teachers to stand for recognition, then administrators and school board members. 
"For this district to realize its full potential, it will take place at our school sites," he said in thanking them for their dedication to Sarasota students.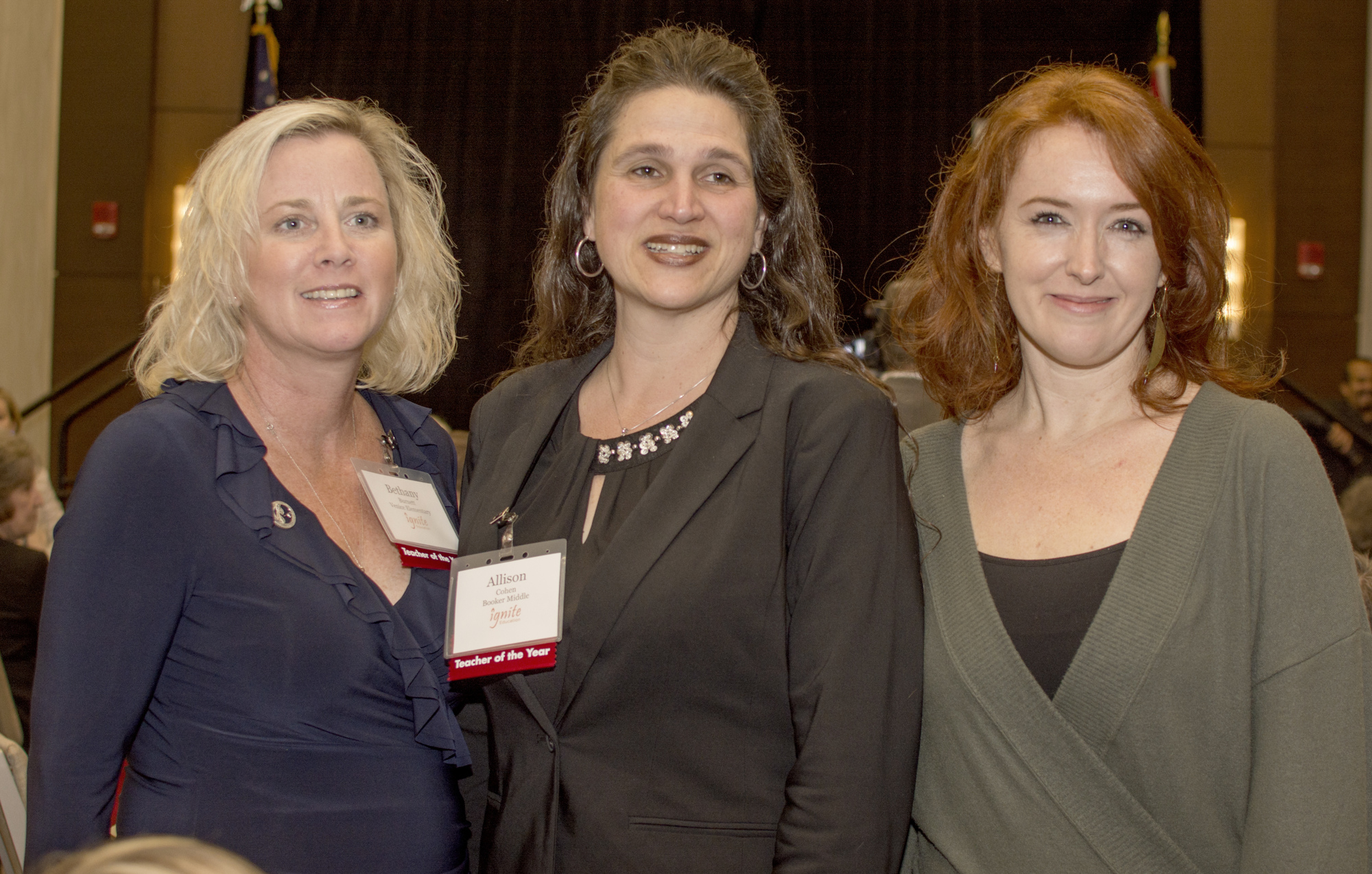 Then, Superintendent Bowden asked the few who remained seated to stand as well. After all, the community and its support, he said, is a vital resource in the success of Sarasota schools.
"Everyone in this room contributes to the success of our children," he said. "Thank you."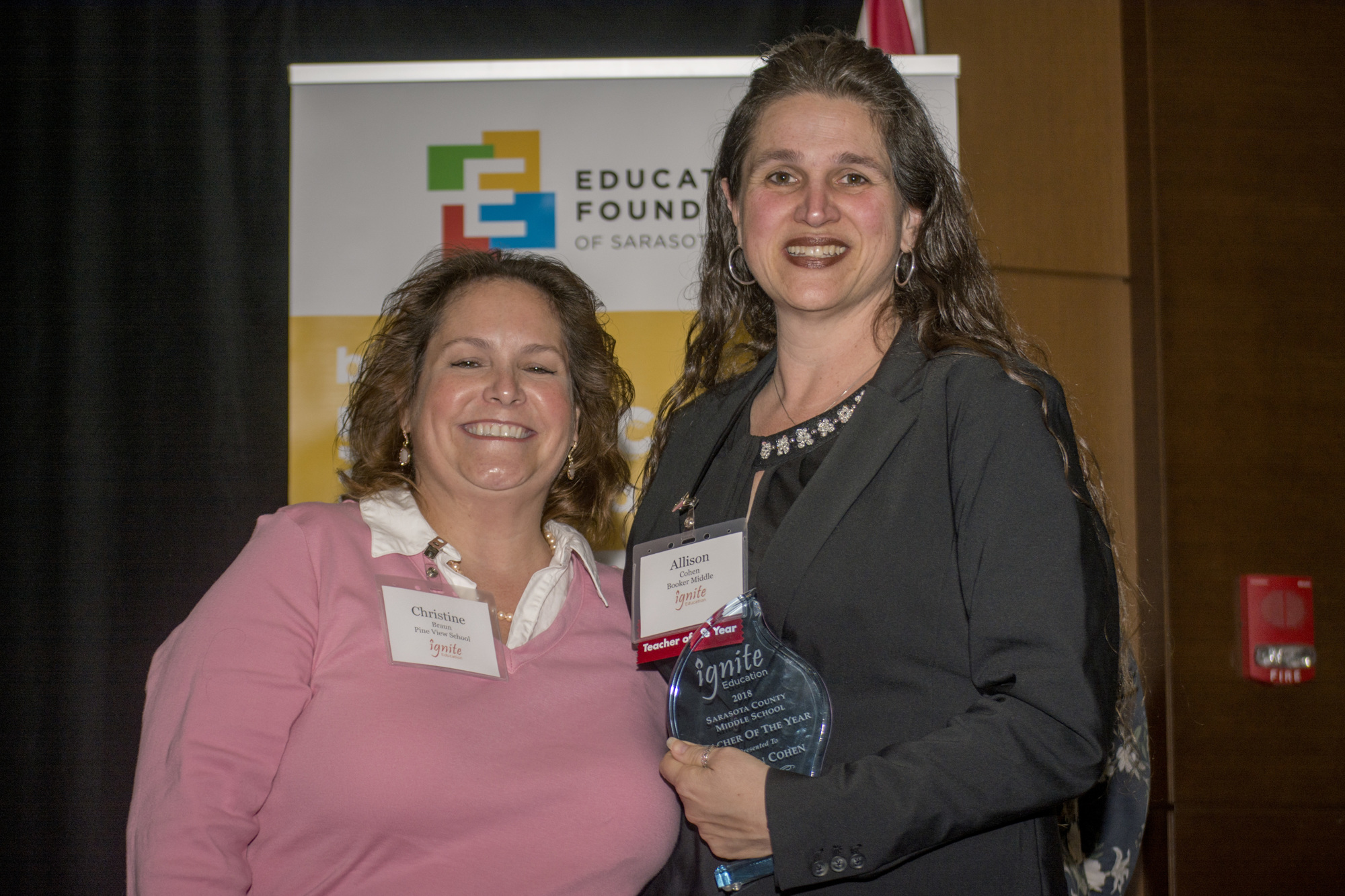 The annual event honors Sarasota teachers and also recognizes the 40 individuals who received Teacher of the Year recognition. One teacher from each of Sarasota's public schools is honored with the award, which puts them in the running for the overall Teacher of the Year award. Three finalists are then narrowed down, representing the top educator for Sarasota's elementary, middle and high schools. 
This year's finalists were Allison Cohen of Booker Middle School, Bethany Burnett of Venice Elementary School and Es Swihart of Riverview High School. 
"It goes without saying that we value the work that you all do," Education Foundation of Sarasota County President Jennifer Vigne said to all the teachers present. 
In the end, the honor could go to only one, as Superintendent Bowden called Swihart's name. It is the second year in a row the award went to a Riverview High School teacher.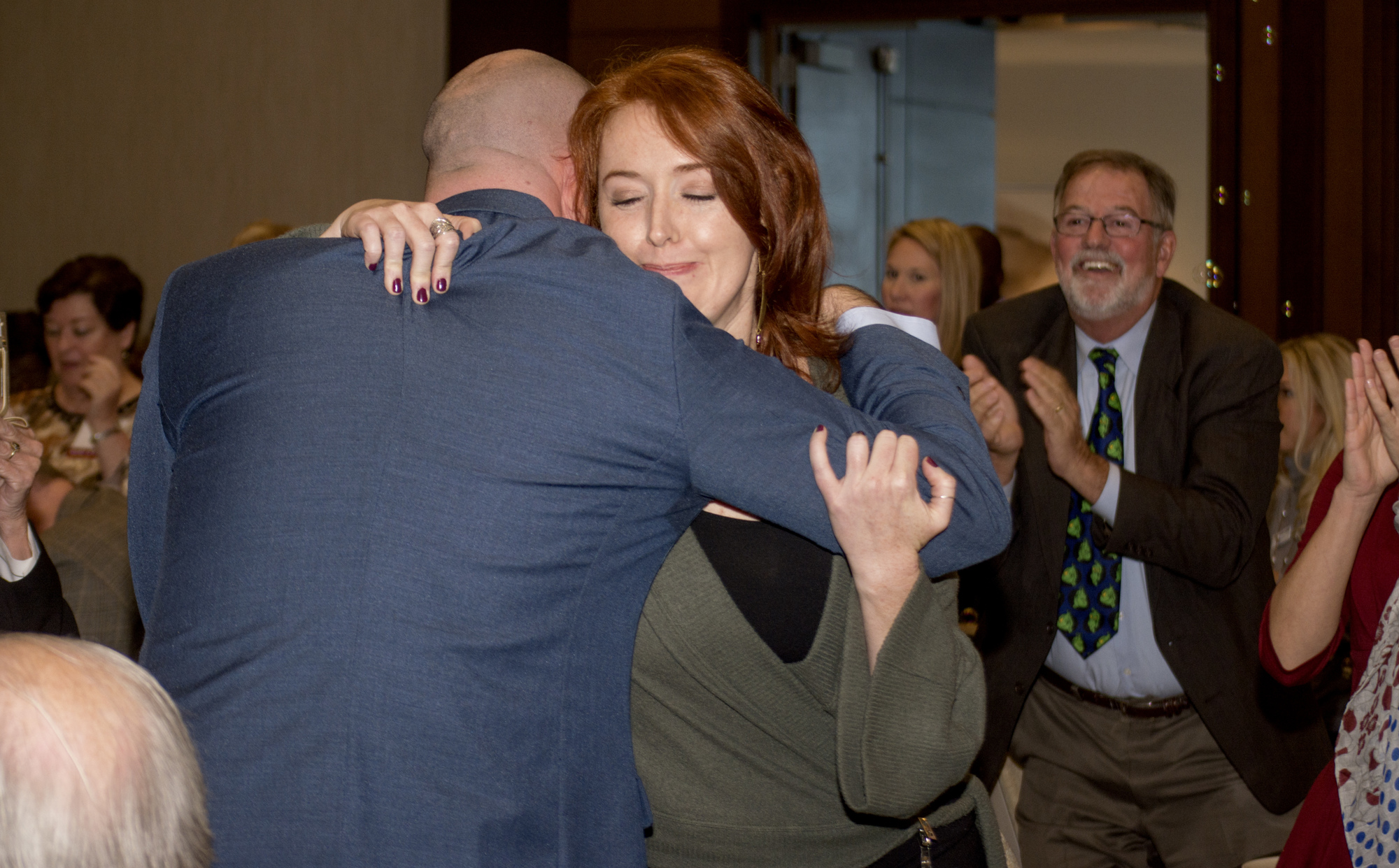 "We have the most amazing students in the world, but I think we all do," Swihart said after thanking her fellow teachers. "We get to help them develop the skills and the passion and the curiosity to navigate themselves, each other and the world. That struggle and that fight is such an honor to witness."