Robert Pattinson finally delivers the goods in "Good Time." His portrayal of a dangerous desperado with a misplaced big heart will get under your skin and make you squirm for an agonizing 100 minutes.
Connie Nikas (Pattinson) needs to scrape up $10,000 to get his beloved, mentally challenged brother, Nick (Benny Safdie), out of jail. Having enticed Nick to help him rob a bank with the promise of a better life, Connie botches the heist and is determined to make amends — at any cost.
Over the course of 24 hours, Connie takes advantage of anyone and everyone, all the while feeding a twisted rationale that he's doing the right thing. Crawling the dark and infested back alleys of New York City, he destroys anyone who stands in his way. Sadly, he relies upon the kindness of strangers, one of whom includes a naive 16-year-old black girl (a phenomenal Taliah Webster), whom he manipulates in every despicable way possible.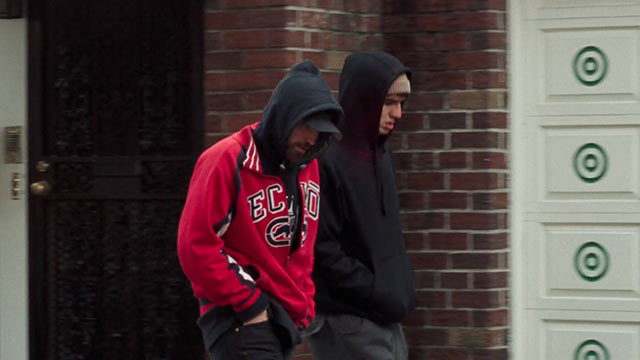 He also frees another gutter sucker from the hospital who he mistakes for Nick, and the two embark on an insane search for a Sprite bottle full of LSD.
"Good Time" is one crazy ride that draws you into its web of implausibility. Cutting-edge brothers, Josh and Benny (Nick) Sadfie direct the mayhem from a very familiar point of view, having been New Yorkers all their lives. Savvy nighttime camerawork by cinematographer extraordinaire Sean Price Williams is mostly handheld and is as frantic as the action playing out on screen.
Slick, eclectic scoring by Oneohtrix Point Never throbs incessantly, further raising the blood pressure this electrifying movie provides. It feels a lot like Michael Mann's work, especially "Heat."
It was a risky but brilliant move casting Pattinson, known for teenage vampire romps. He proved he had the chops in "The Lost City of Z," but in this provocative piece of work he demonstrates that he's a gifted actor. A-List, definitely.

"Good Time" is anything but for its protagonist, and irony is the state of play in this creepy good film. It's as though you're watching it from the edge of a cliff. Every turn leaves you astonished. 
Best advice: when it's over, catch your breath and grab a drink ASAP.