It's a quiet August afternoon downtown, but behind the McCurdy's Comedy Theatre doors, things are a bit more boisterous. Here, Jerry Plank is bent over, screaming the Lord's name in vain while re-enacting his last proctologist appointment.
Plank is one of the 17 participants in the Humor Institute at McCurdy's Adult Comedy Boot Camp. These students come from various employment backgrounds — plumbing, teaching, even mind reading — to learn stand-up comedy from comic Ken Sons. After about 12 hours of hands-on training via practice sets, brainstorming and feedback sessions, the course culminates in a public performance Aug. 30 at McCurdy's.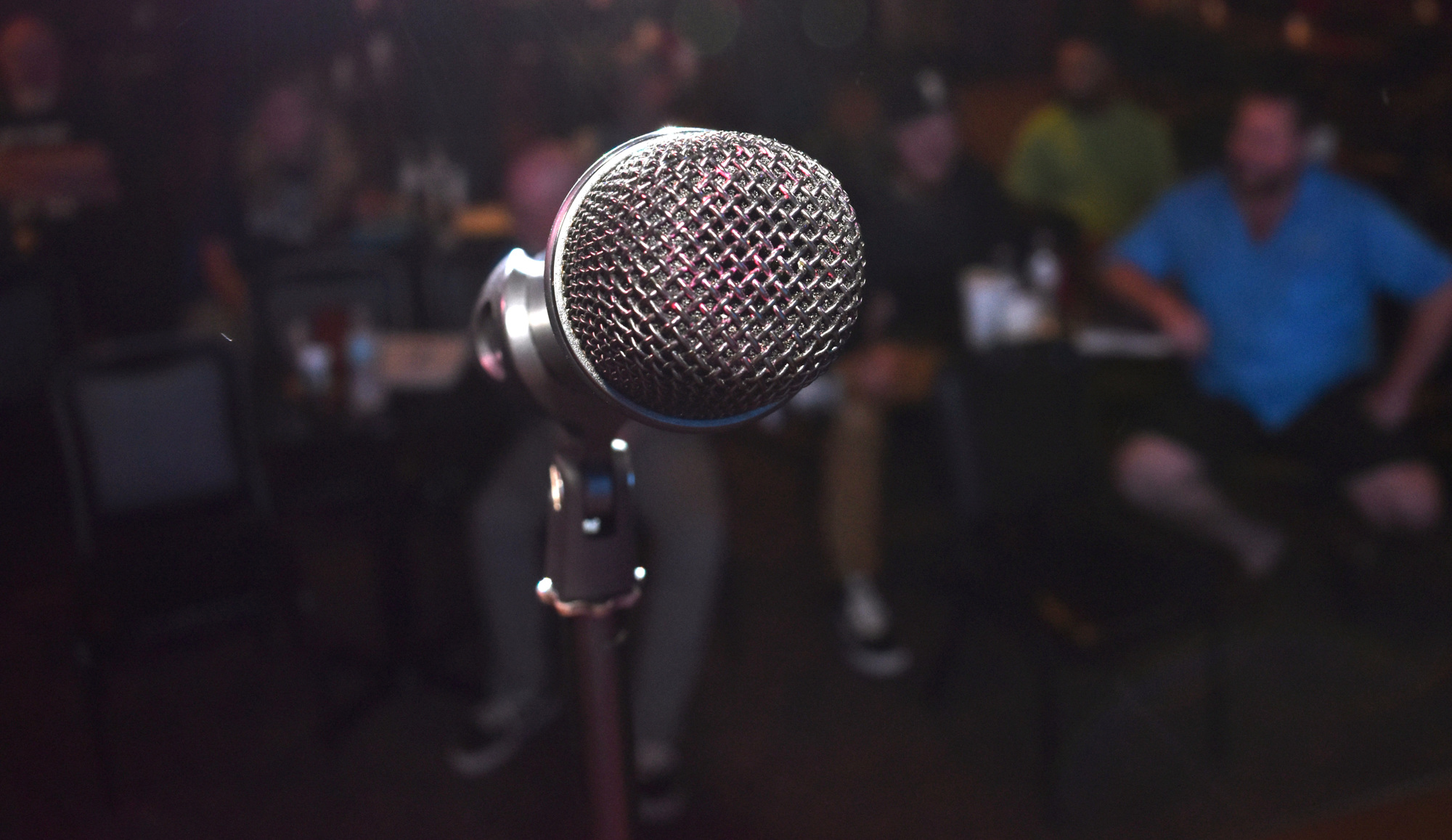 Sons says he designed the class with Les McCurdy 15 years ago for people who want to start doing comedy gigs, but the majority of students are motivated merely by the fun of it.
"For most of them, it's a bungee jump," Sons says. "It's always been something they've wanted to try."
Only two of this session's students have performed comedy in front of a crowd before, so naturally, most of the topics discussed are basics, such as how to deal with a spotlight (yes, it's bright — that's just the way it is), where to stand (don't leave the carpet, or you'll be out of said light's range) and how to avoid "stepping on your joke" (pause when the audience is laughing, or the laughs might get cut short or interfere with your next joke).
On the second day of boot camp, every participant showed up with material to perform for the class. Sets ranged from barely one minute to more than five minutes long and covered topics including raising half-Latino children to dating a 911 operator.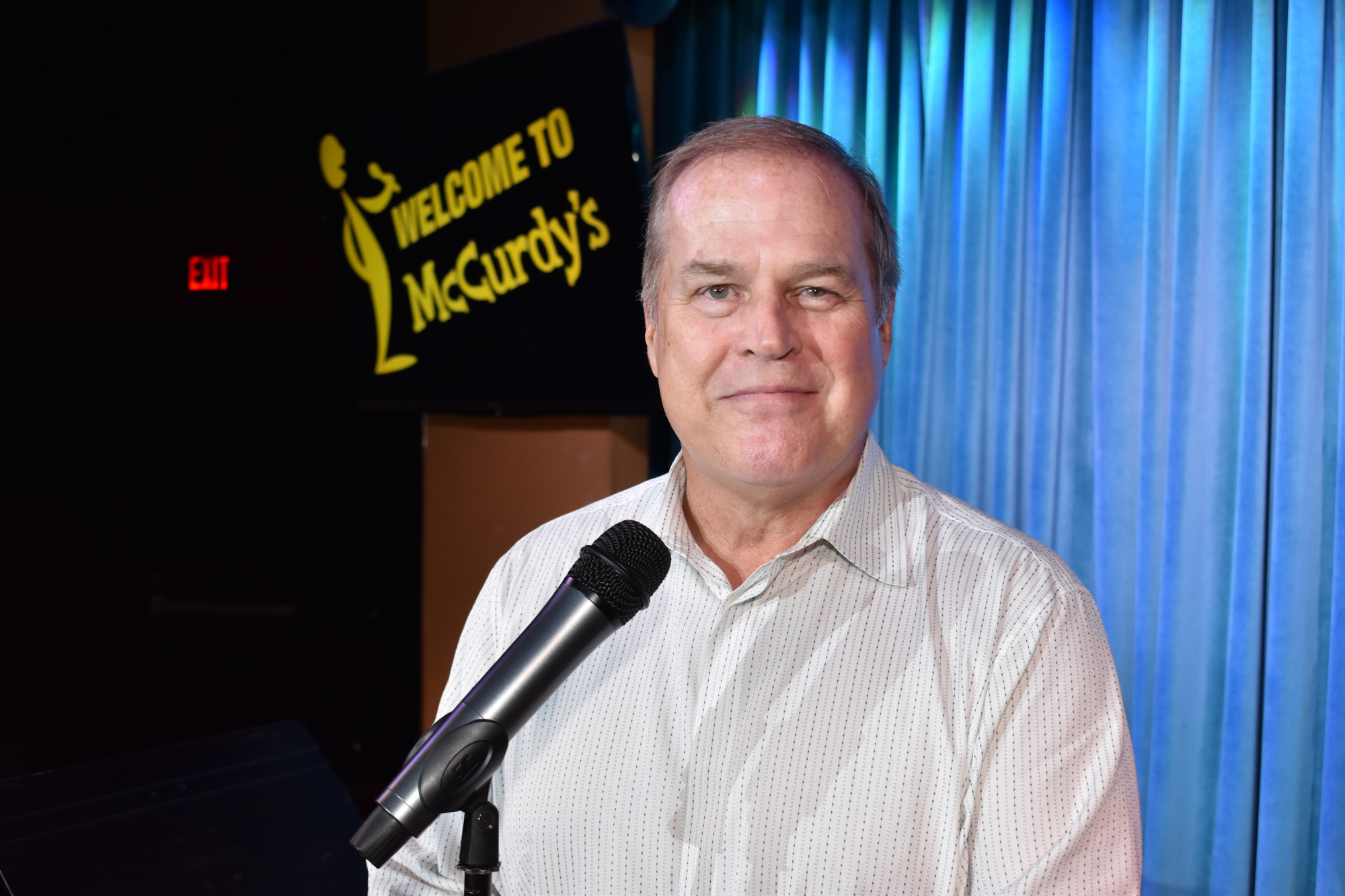 Some students got roars of laughter, and others got muffled polite chuckles, but all the sets had one thing in common: The material was based almost solely on personal experiences.
For Rich Friedland, getting behind the mic is a way of blowing off steam.
"I travel a lot for business, and I've noticed that after a while, everything starts to piss you off," he says. "I thought I'd try this as an outlet for my rants."
Friedland recently began texting his friends long diatribes about his nightmarish travel experiences, which he makes a bit more dramatic for comedic effect. The stories bring his friends to hysterics, he says, and the same goes for the people he jokes with on planes. Reactions like these made him think he should give stand-up a try.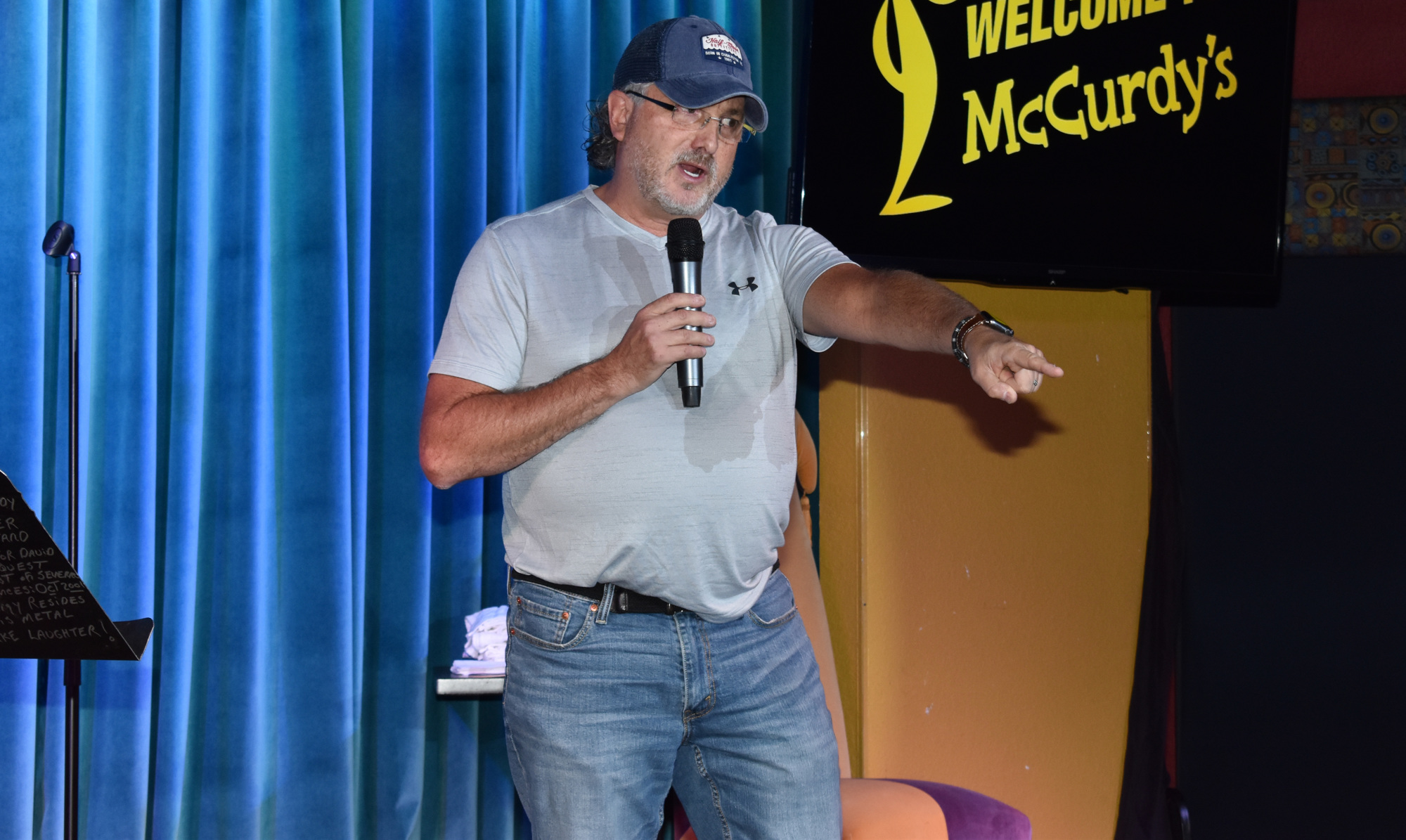 For Jo Ashley, one of  two women in the class, her wealth of ridiculous experiences was enough reason to start doing comedy.
"I have really stupid stuff happen to me all the time," Ashley says. "So I thought, 'Why not?' You only live once."
Ashley's practice set began with a series of self-deprecating blonde jokes followed by a story that exemplifies said behavior: the tale of when Ashley thought her house was on fire (it wasn't) and called her friend in a panic before calling the fire department (only after her friend advised her to).
After her set, Sons and fellow students gave constructive criticism as well as praise. Their advice was to cut unnecessary — and unamusing — parts of the story to focus on the punchlines and keep the set under the five-minute time limit.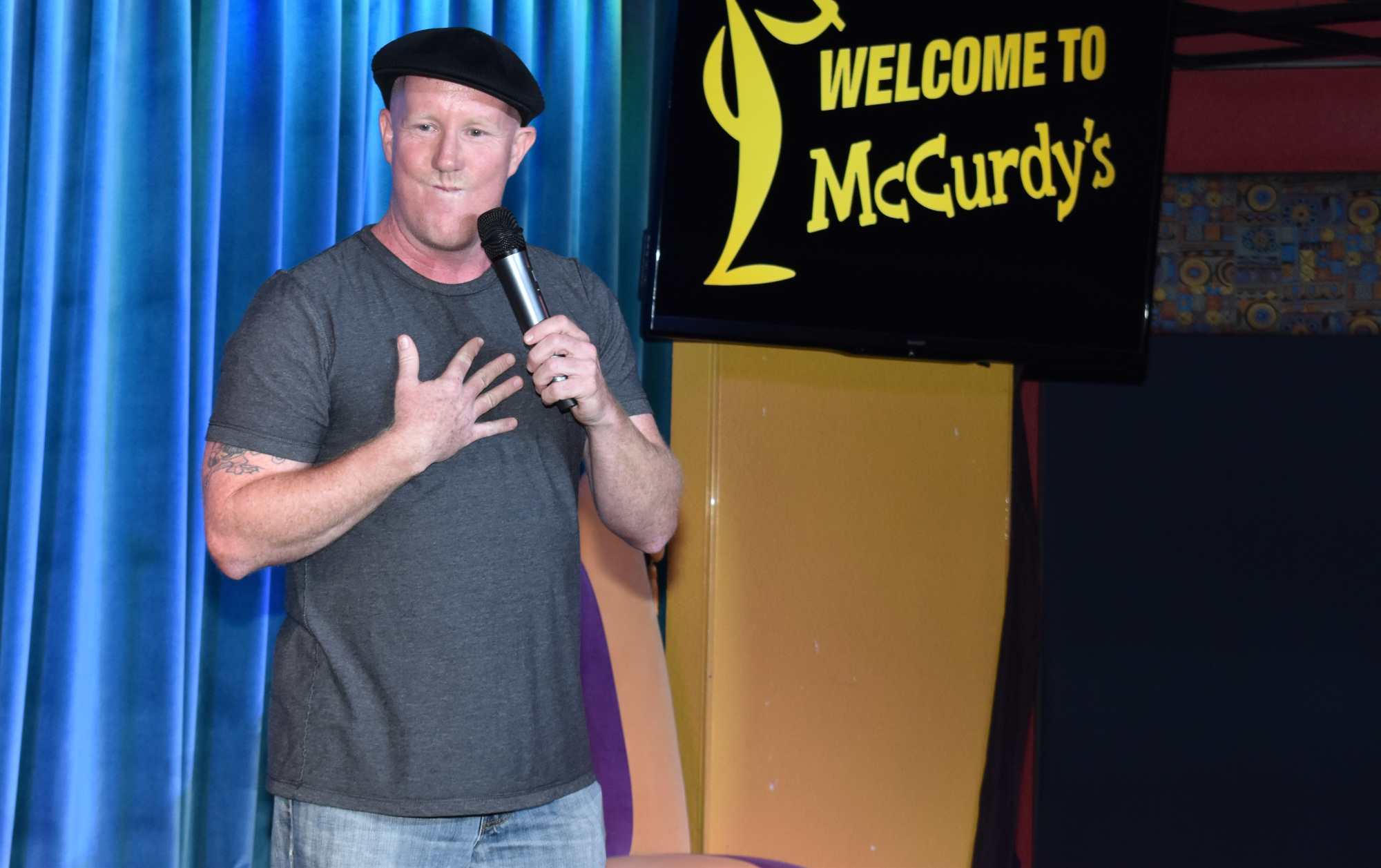 "Don't be afraid to lie a little!" someone yelled from the audience of students.
"The story's the framework," Sons says. "That's the clothesline that you're hanging your jokes from."
In comedy, they learn, it's OK to take some liberties with the truth.
Even though most sets were first-person narratives, nearly every student admitted to feeling nervous or even "terrified"  — but none of them appeared scared when he or she was up there. Sons says getting over the natural human fear of public speaking is the most common obstacle for students, and the only way to get comfortable is to fake confidence.
"Speaking in front of people is one thing, but doing it onstage with a light in your eyes is frightening," he says. "We try to demystify it."
To make students feel better, he told the story of the oldest student he's ever had in the boot camp. This was an 84-year-old man who, when he went to do a set for the first time, tripped and fell on his face. Despite some blood, he continued the set, determined to finish.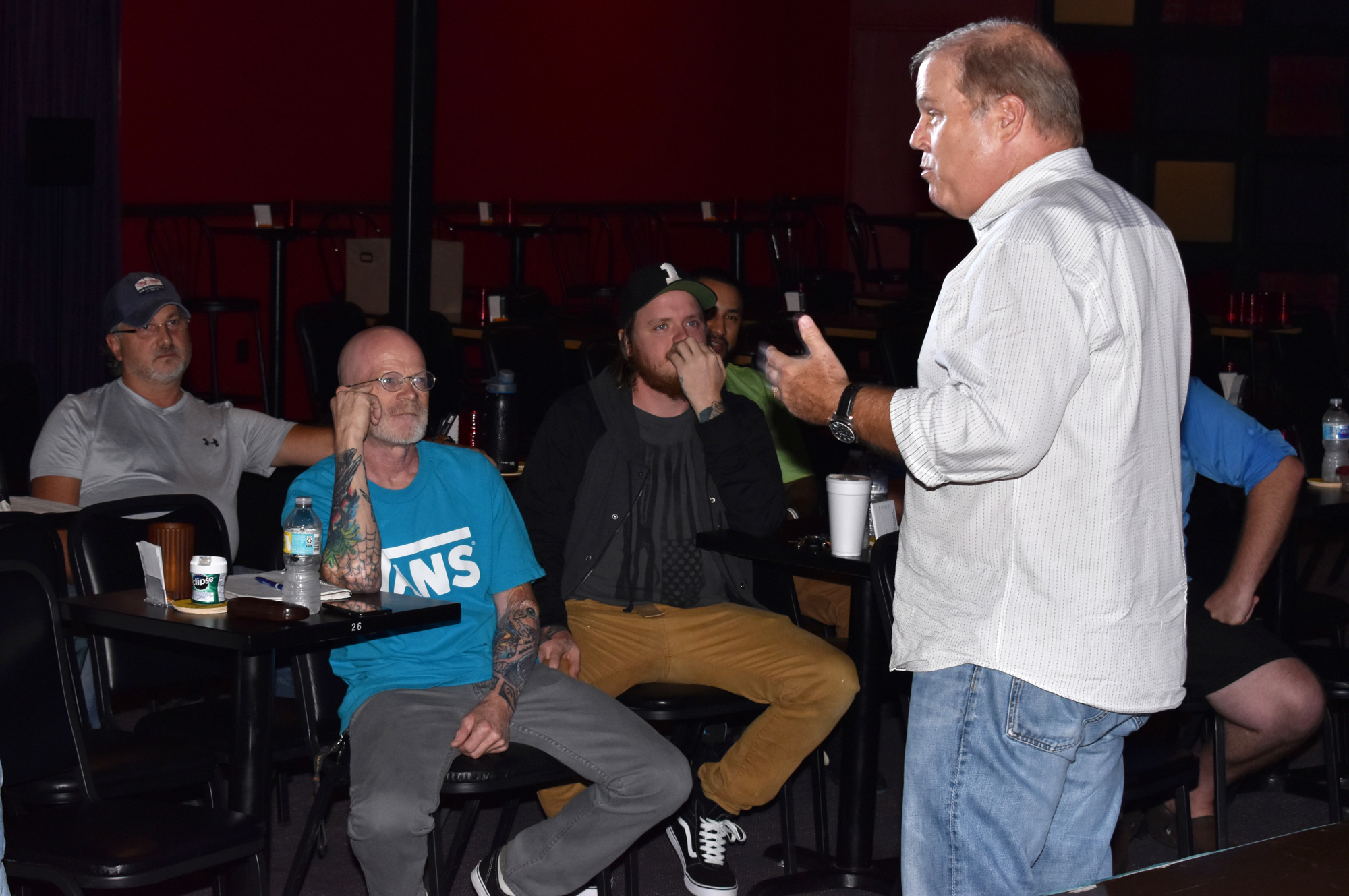 James Nutter is one of the only students who came into the boot camp with previous stand-up experience, but said experience is limited to open-mic nights roughly 20 years ago.
Nutter is also one of the only students who has an interest in pursuing stand-up as more than a hobby. He says he'll see where it takes him, but he hopes that path will lead him up and down both coasts, performing at stand-up clubs across Florida.
He loves the adrenaline rush that comes with performing and says it reminds him of playing a sport in front of a large crowd. At home, though, the crowd consists of two: his 10-year-old and 12-year-old, in front of whom he practices his sets.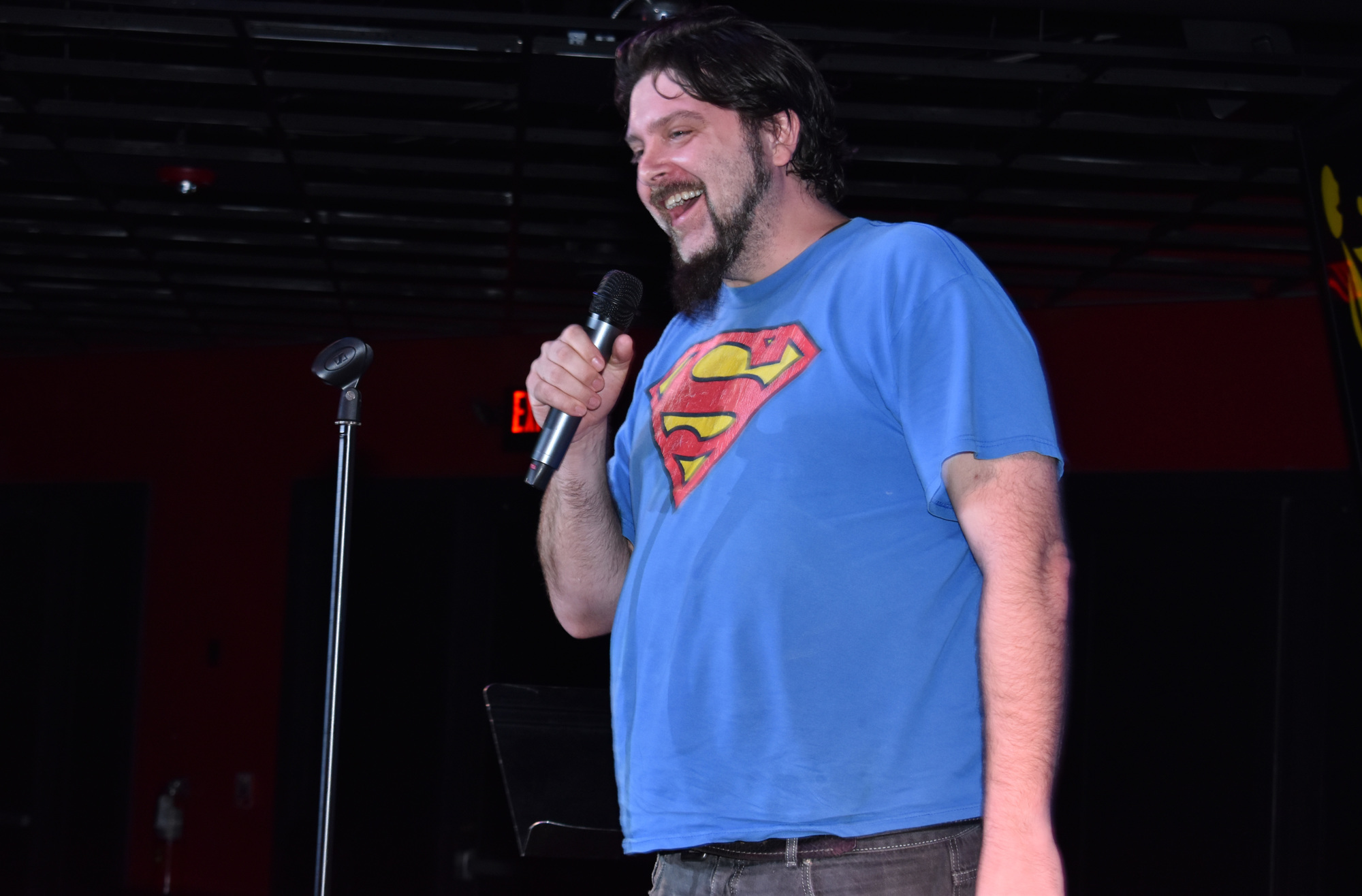 Nutter gets nervous just like everybody else, but he says that's the point. It's an opportunity to pull yourself out of your shell, he says.
Nina Insinna is taking the class for the second summer in a row. She has public speaking experience as a former member of Toastmasters International, a communication and leadership development organization in which she gave speeches and received feedback. Just like those meetings, she finds the boot camp a safe environment where she can hone her public speaking skills.
The difference, she says, is the added element of trying to entertain and connect with a crowd on a different level.
"I wanted to pull from life," she says of her material. "Everybody's got a joke, everybody's got experiences."