Throughout history, plenty of artists have drawn inspiration from the beauty of nature — specifically flowers. Not many, however, have displayed their works directly in a garden, surrounded by their inspiration.
In February, Marie Selby Gardens will present "Marc Chagall, Flowers, and the French Riviera: The Color of Dreams," an exhibit of floral paintings by celebrated modernist artist Marc Chagall.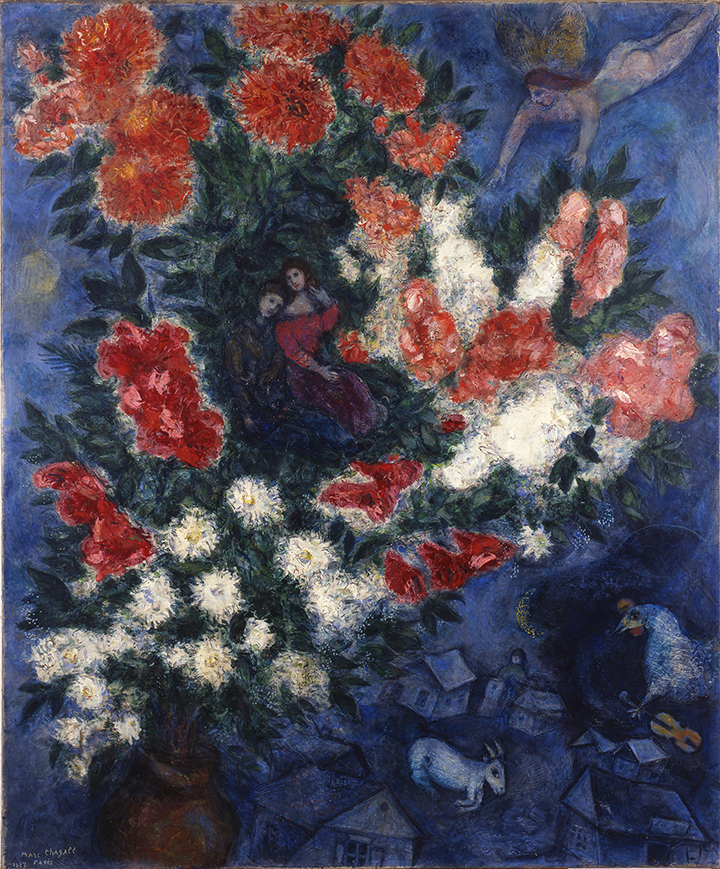 The exhibit, which opens Feb. 12, will mark the first time these paintings have been publicly displayed. Included among them is the 1937 masterwork, "The Lovers," on loan from the Israel Museum, Jerusalem, as well as "Bouquets of Lilacs at Saint-Paul" and "Couple with Lilies of the Valley,"  loaned from a private collector, which have also not been publicly exhibited, and personal items, including vases and archival photographs.
Reproductions of Chagall's nature-inspired stained glass will also be on display in a glass house conservatory, and the grounds will include additional orchids, bromeliads and other plant life evocative of Chagall's late home — and muse — the south of France. 
"For this artist, flowers were life itself," said Dr. Carol Ockman, curator at-large for Marie Selby Botanical Gardens and Robert Sterling Clark Professor of Art at Williams College in a release. "They are a response to Chagall's traumatic life experiences, as well as the source of his boundless hope displayed in his artwork."