Last year, Susan Robinson and Ferruh Muktar, owners of Key Concierge, had an interesting request from a client. The business, which they've owned for 14 years, takes care of people's Longboat Key properties while they're away and provides concierge services for them while they're in town.
The client's siblings were scheduled to visit, and he wanted to take them on a historical tour of Sarasota. After some research, the couple was surprised to learn that there weren't any regularly scheduled tours of the area.
That's when the idea for Key Culinary Tours was born.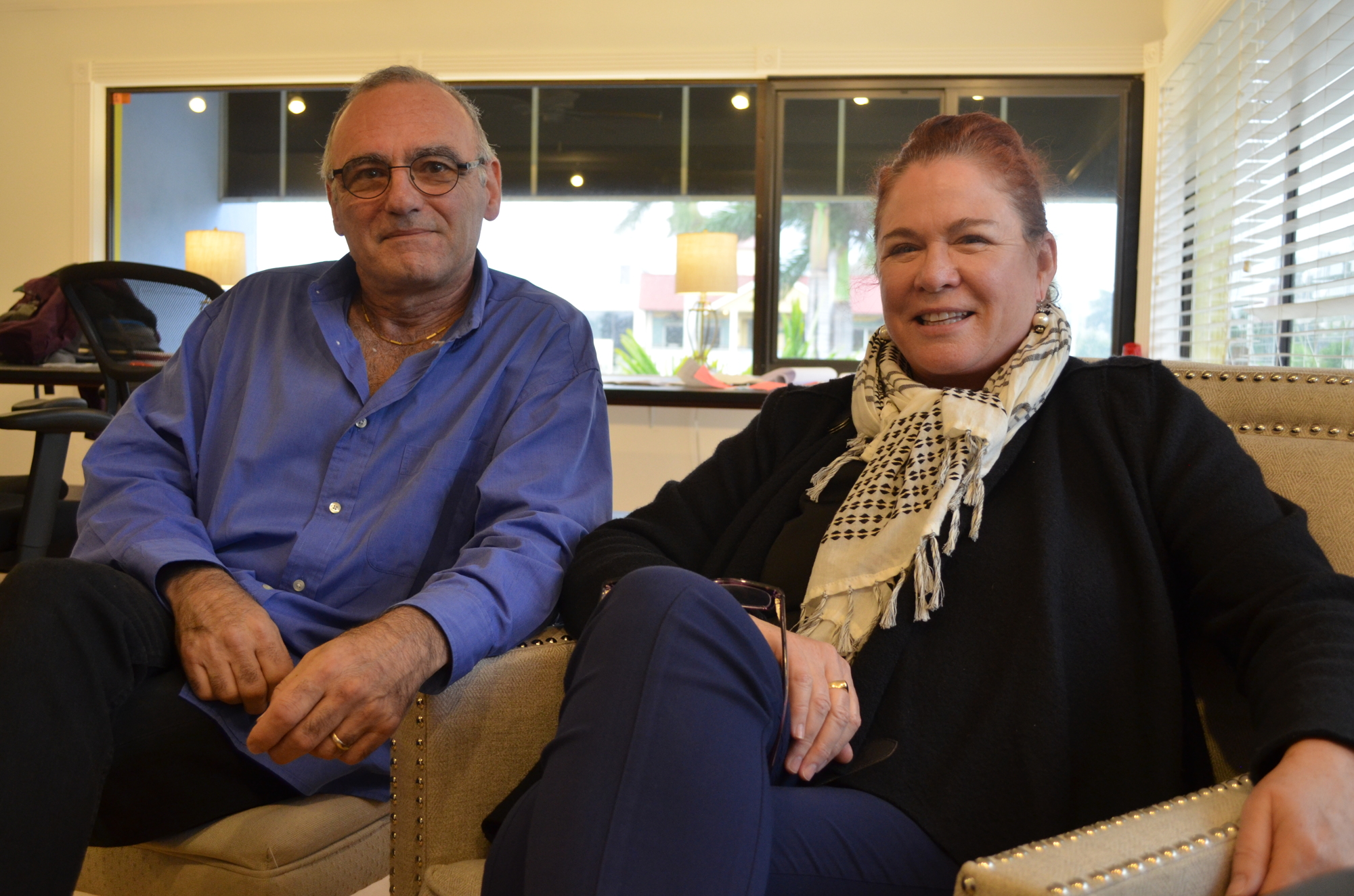 Not only is Sarasota rich in history, they realized, but it also has a wealth of great food. And after taking a walking culinary tour of Little Havana, Miami, Muktar and Robinson got the idea to combine the two resources.
"It was such a great concept," says Robinson. "The trade embargo had just been lifted, and we came back fascinated, with our heads full of information — things you won't find in history books. It was a really fun way to spend a few hours learning about the city and trying the different foods. It's a concept we thought would work really well here."
To put their plan into action, they charted out a route, assembled a team of four tour guides and a consultant to train them, partnered with local restaurants and dove deep into Sarasota history, logging in hours with local historians to uncover some of the area's little known anecdotes.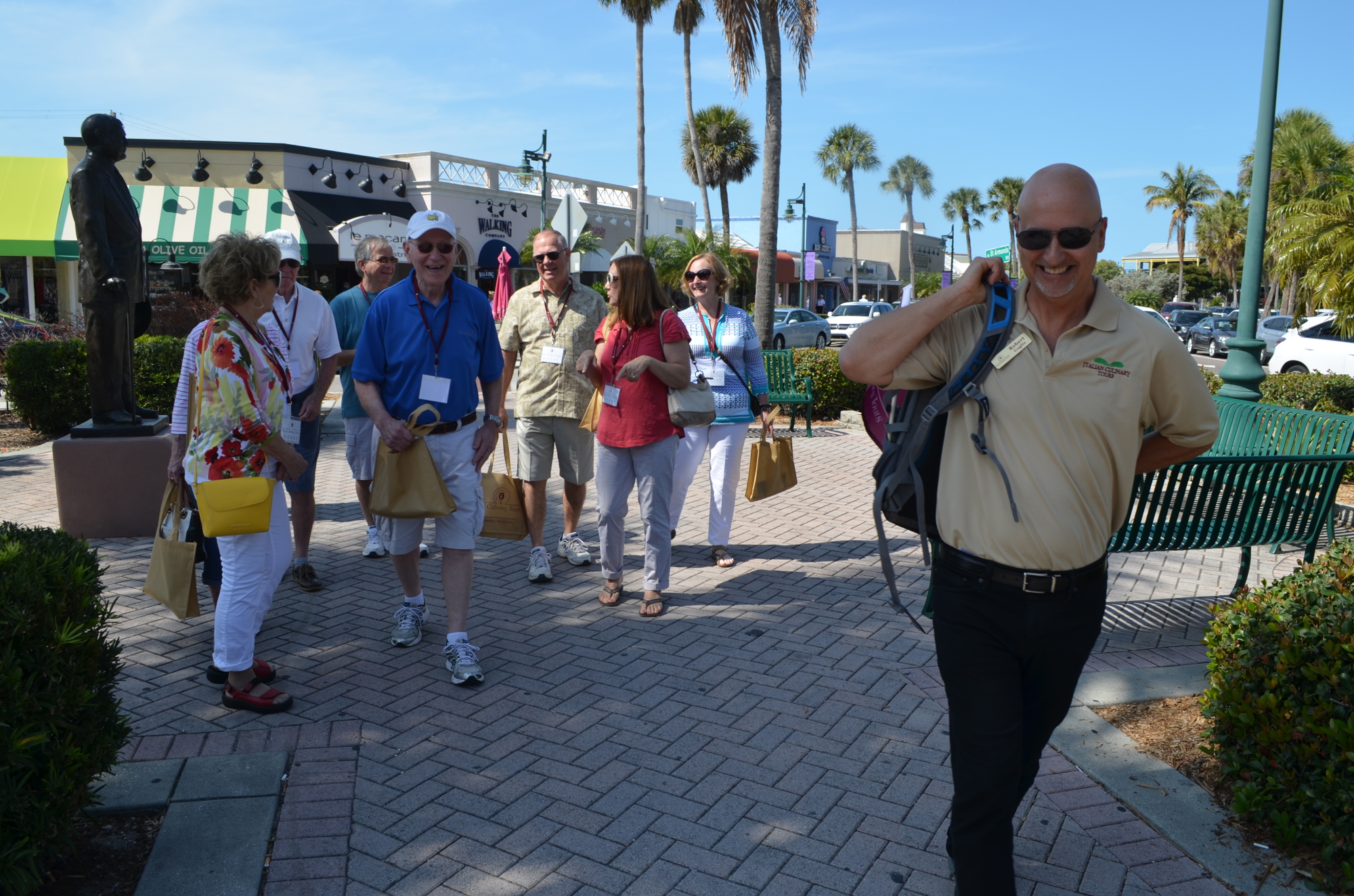 In January, Key Culinary Tours officially opened, offering walking food-centric tours of St. Armands Circle. Every Wednesday through Saturday, guests can join the three-hour tour, which stops at four local restaurants: Shore, Columbia Restaurant, Blu Kouzina and Tommy Bahama Restaurant and Bar.
At each stop, the restaurant serves a sampling of its signature dishes and offers guests some background about the establishment. At Shore, staff members serve up Asian-inspired fried calamari and truffle fries; Columbia Restaurant plates miniature Cuban sandwiches and its 1905 salad; Blu Kouzina offers Greek specialties and to top it all off, the tour ends with Key lime pie at Tommy Bahama.
A Rich History
At a recent tour, tour guide Robert Gaglio greets the day's group at the usual meeting place: the John Ringling statue on the circle. That many locals don't know where the statue is — or who is depicted — is a testament to the opportunity for a service like this to flourish.
"People spend their whole lives here, and many of them don't know a lot of what we talk about on this tour," says Gaglio. "It's not just something for tourists. You can learn a lot about your own hometown."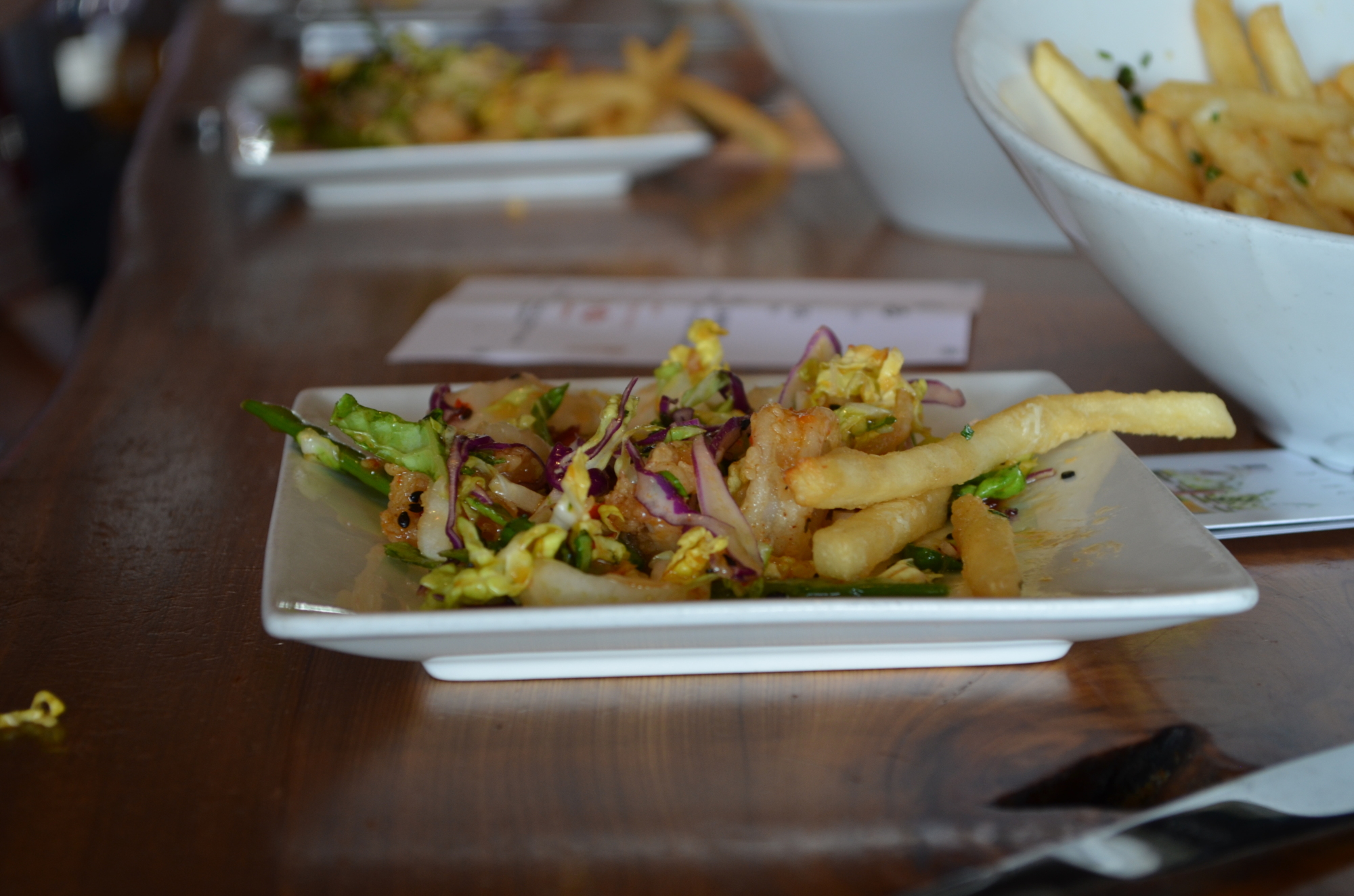 He gathers the group, a mix of locals and visitors, around the statue and tells them about the man behind Sarasota's circus history.
"The only thing missing from this statue," he says, hopping up on its base, so that he's face to face with the magnate's likeness, "is his stogie. He rarely went anywhere without a cigar."
He regales the group with more stories about Ringling and his wife, Mable, and their international trips to find the greatest undiscovered acts to bring to Florida. He hops down from the statue and leads the group to its first stop, Shore, talking as he walks.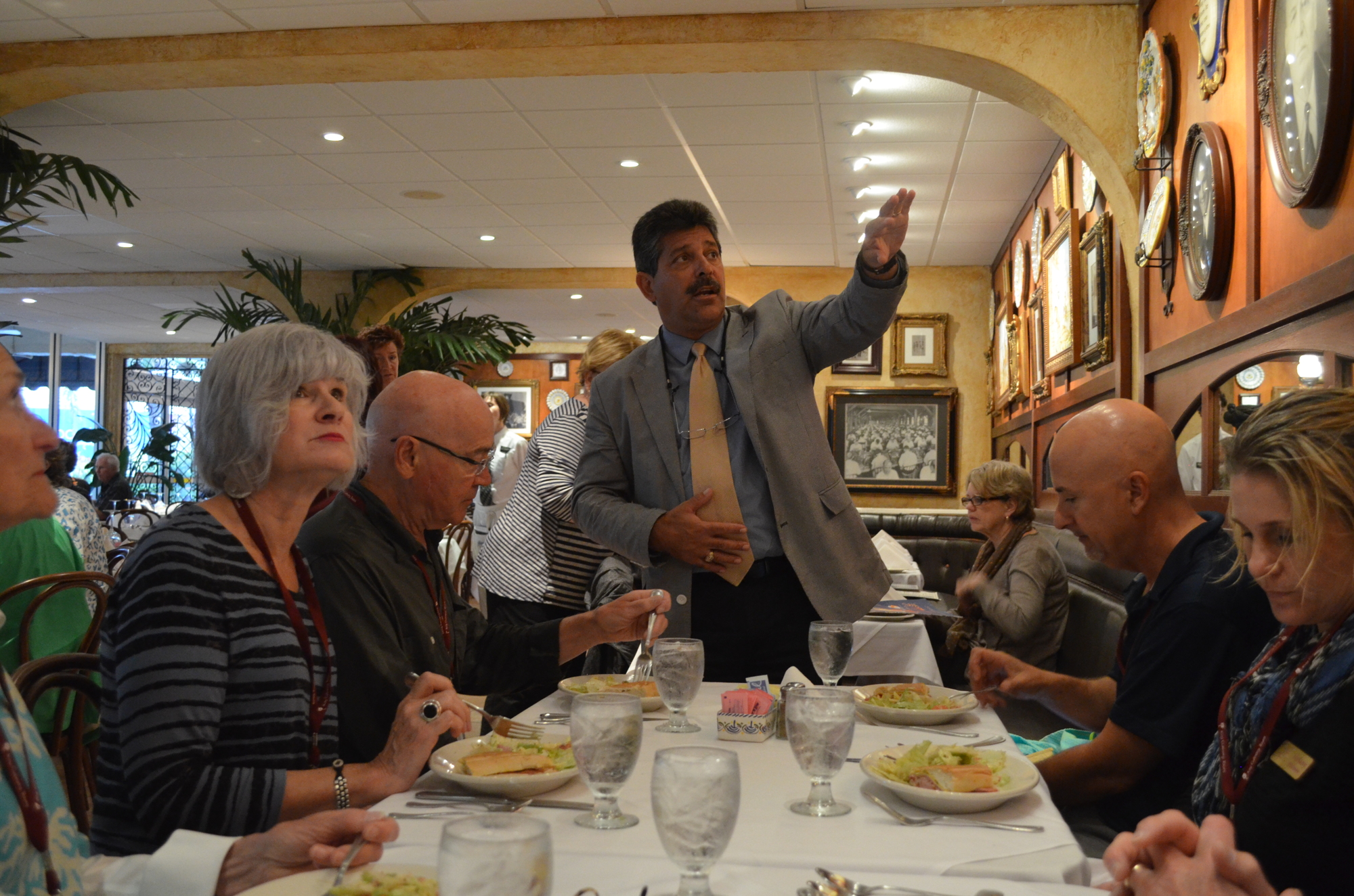 "A lot of people have the impression that there's no history in Florida," he says. "But there's evidence of 10,000 years of people living here. The Calusa Indians lived here for thousands of years, and European explorers made contact with them in the 16th century. There's a rich history here."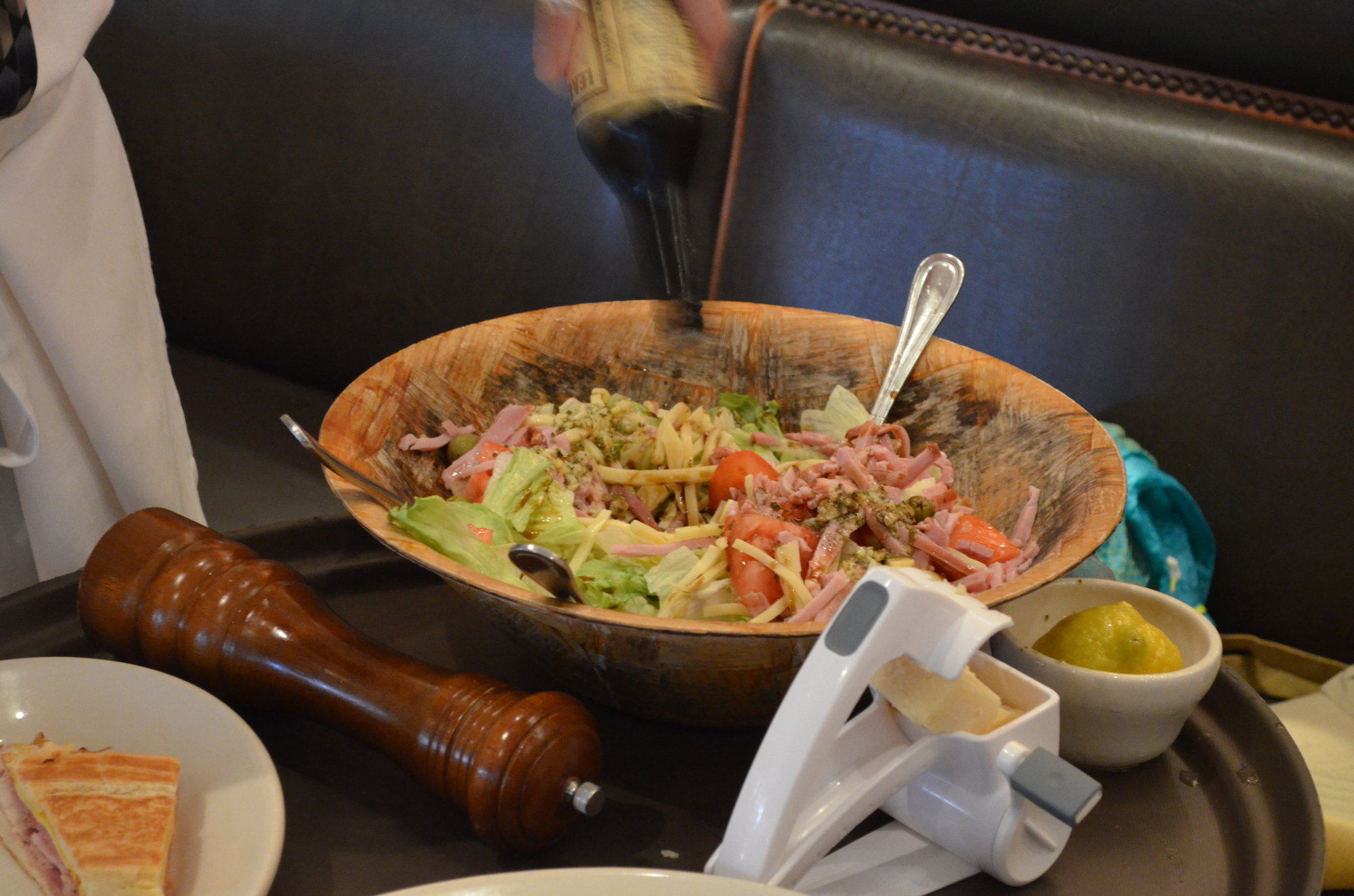 In addition to the lunch tours, Key Culinary Tours also offers evening happy-hour tours, or as Robinson calls them, "happy-place tours." The drink-centric tours make stops at Daiquiri Deck, Surf Shack and 15 South Restaurant to sample signature cocktails and light snacks.
They've also recently expanded to include downtown art gallery tours to show off the variety of visual art available locally.
"We want to keep branching out," says Robinson. "There's so much people don't know about Sarasota, and this is a great way to learn. This is paradise to me, and I can't believe I get to live and work here. It's great to be able to share that with people."