When Keyboards and More closed its satellite store on State Road 70 in December, a few East County teachers experienced a quick turnaround.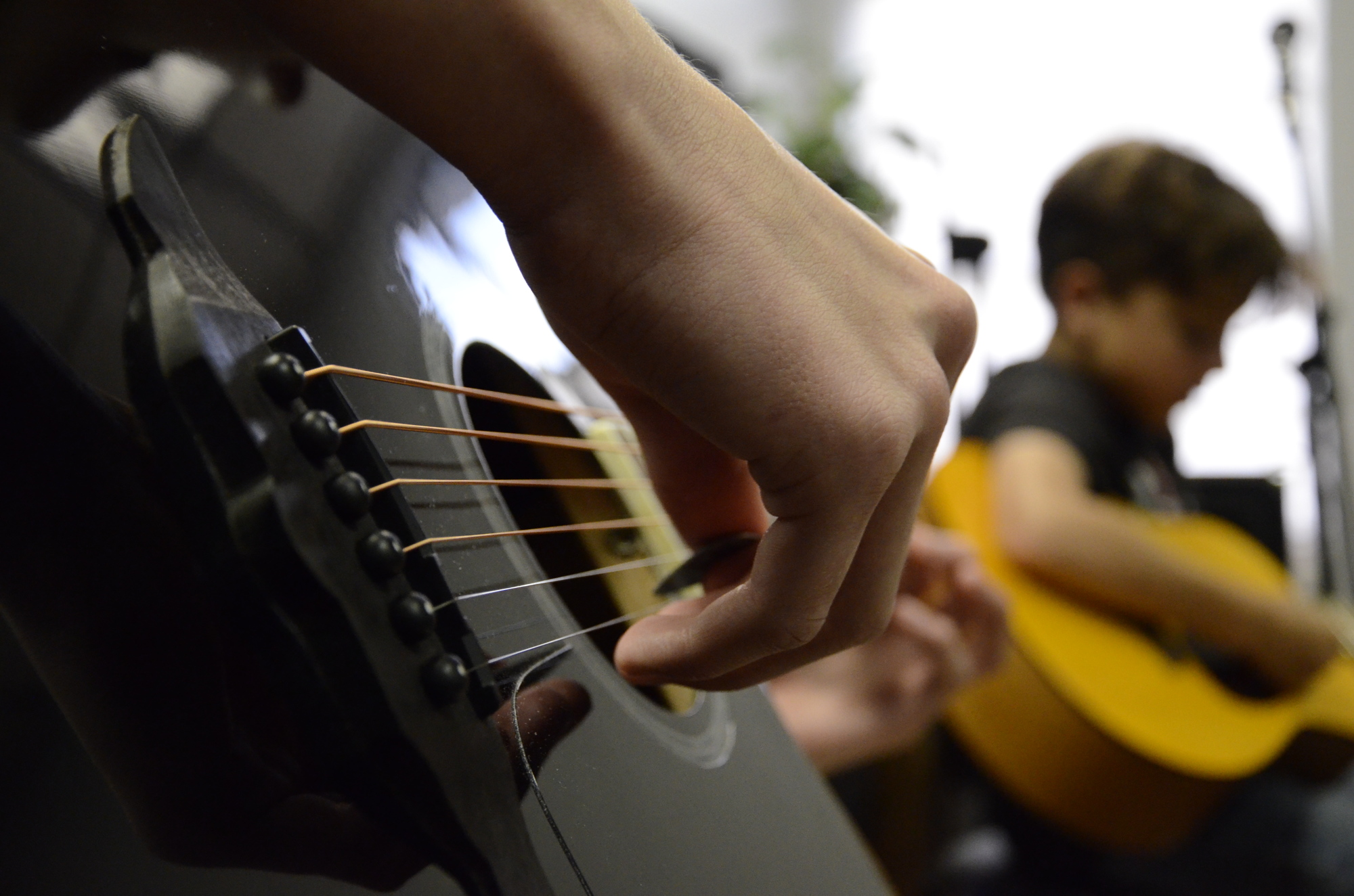 Music Compound, a new music education center in Sarasota near I-75, was looking for instructors for its opening month of January.
A startup business by Sarasota's Jenny Townsend, the Music Compound could be likened to a business incubator, only for music education. Music instructors can rent space in the 1,800-square-foot business, which houses three studios. They can hold private and group lessons by the hour.
Students can purchase a membership to the Compound, which gives them access to regular lessons and other perks.
Mary Sutton, Cynthia Weidel and Kristen Greene, all East County residents and music teachers, have joined the Compound and now serve their Lakewood Ranch and Sarasota students at the studio on Cattlemen Road, south of Fruitville.
"It's going to be a great service for the community and Jenny has got it on the ball," said Sutton, a piano teacher.
The Compound's focus, besides music education, is creating a space for elementary, middle and high school students to cultivate their love of music and collaborate across age levels. Townsend wanted a place where everyone could hang out and jam. Denise Verheul is her music director.
Townsend's favorite room in the facility is the music lounge. The space has desks and chairs, bean bags and instruments, so students can do homework, practice or even just try a new instrument while waiting to start their lessons.
When a teacher doesn't have a full group class, Townsend adds her own student members into their classes to make the best of the time.
"It's all about the students," she said. "It's what they want to learn."
Townsend and her teachers encourage the students to explore music and instruments to find something they like before they invest in an instrument.
The 34-year-old entrepreneur is ready for the next move, expanding the space to 6,800 square feet that will include a concert venue. She wants to open her business to local bands and adults who want somewhere to jam and meet other musicians.
"My students look forward to coming. I think they come early so they can hang out a little," said Weidel.
Weidel still works for Keyboards and More at its original location in Bradenton, but having a space in Sarasota has widened her student base, attracting students from East County, Lakewood Ranch and Myakka City to the Music Compound.
Greene teaches a special class for toddlers and their parents, grandparents or caregivers called the "Singing Garden." The class integrates reading, music, toys and games into a centralized theme for each 45-minute session and allows children under 4 to experience music.
"We hit it off right off the bat," Greene said of Townsend. "I loved her vision, loved what she had to say about music education."
Greene helped Townsend and a group of friends paint the studios before the Compound opened.
"This offers a 'hip' opportunity for teenagers," Greene said. "She wants people to hang out, wants kids to feel comfortable. It's a safe place."