For those hoping to get a significant other or a friend to experience opera, this might be the best chance.
On Friday, July 29 and Saturday, July 30, emerging artists from Opera for Animals: Singing is Saving's youth artist program will perform various famous opera and operetta selections along with Thomas Pasatieri's one-act comedy, Signor Deluso.
Pasatieri, who lives in the Meadows in Sarasota, will be on hand both nights.
Not only will patrons be able to see some outstanding talent ... most in the young artist program are professional singers ... but they will be able to rub elbows with Pasatieri along with enjoying an Italian buffet dinner, all for $50.
The production has been put together by Carol Sparrow, an international operatic mezzo soprano, and her husband, accomplished tenor Randy Locke, who are both Palm Aire Country Club members. Only 80 seats will be available each of the nights.
"This will be very high quality singing and acting," said Sparrow, who along with her husband founded the Sarasota Voice Academy as well as the OASIS Young Artist Program. "And whenever you can get a composer in residence, it is a big deal. We don't want to let him down."
Locke said it will be a wonderful opportunity to experience opera.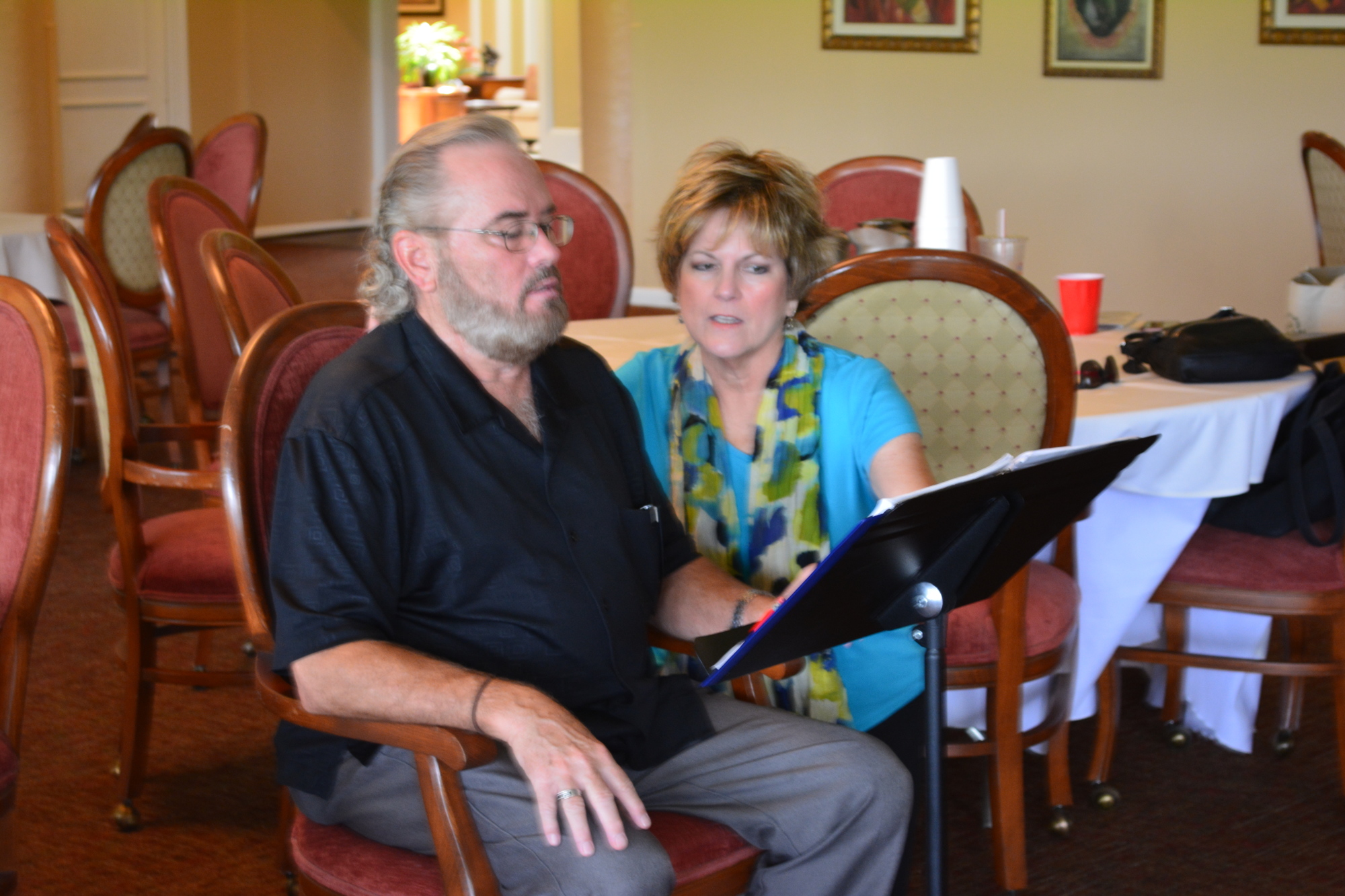 "This almost will be like dinner theater," Locke said. "This is a funny story and it is easy to understand. It's beautiful music and it is in English."
Pasatieri, who has composed more than 20 operas and orchestrated music for more than 150 movies, took the time to field questions from the East County Observer leading into the show.
He began composing at age 10 and entered the Juilliard School at 16. He has taught composition at the Julliard School, the Manhattan School of Music and at the Cincinnati College Conservatory of Music. From 1980 through 1984, he was artistic director at the Atlanta Opera.
In 1984, Pasatieri moved to Los Angeles to begin orchestrating movies. Among those are Road to Perdition, American Beauty, The Little Mermaid, The Shawshank Redemption, Legends of the Fall, Scent of a Woman and Finding Nemo.
His opera, The Trial of Mary Lincoln, was an award winner that was produced by National Educational Television in 1972. He wrote Signor Deluso in 1974.
Q. What pleases you when you see "emerging" artists perform your work?
A. "As we were rehearsing the other day, I was thinking, 'This one really is singing very well.' Then I watched the staging and Randy (Locke) was doing a great job. Being a singer, he knows what they need. He never blocks a performer from the audience's view. He knows not to cover up important musical moments."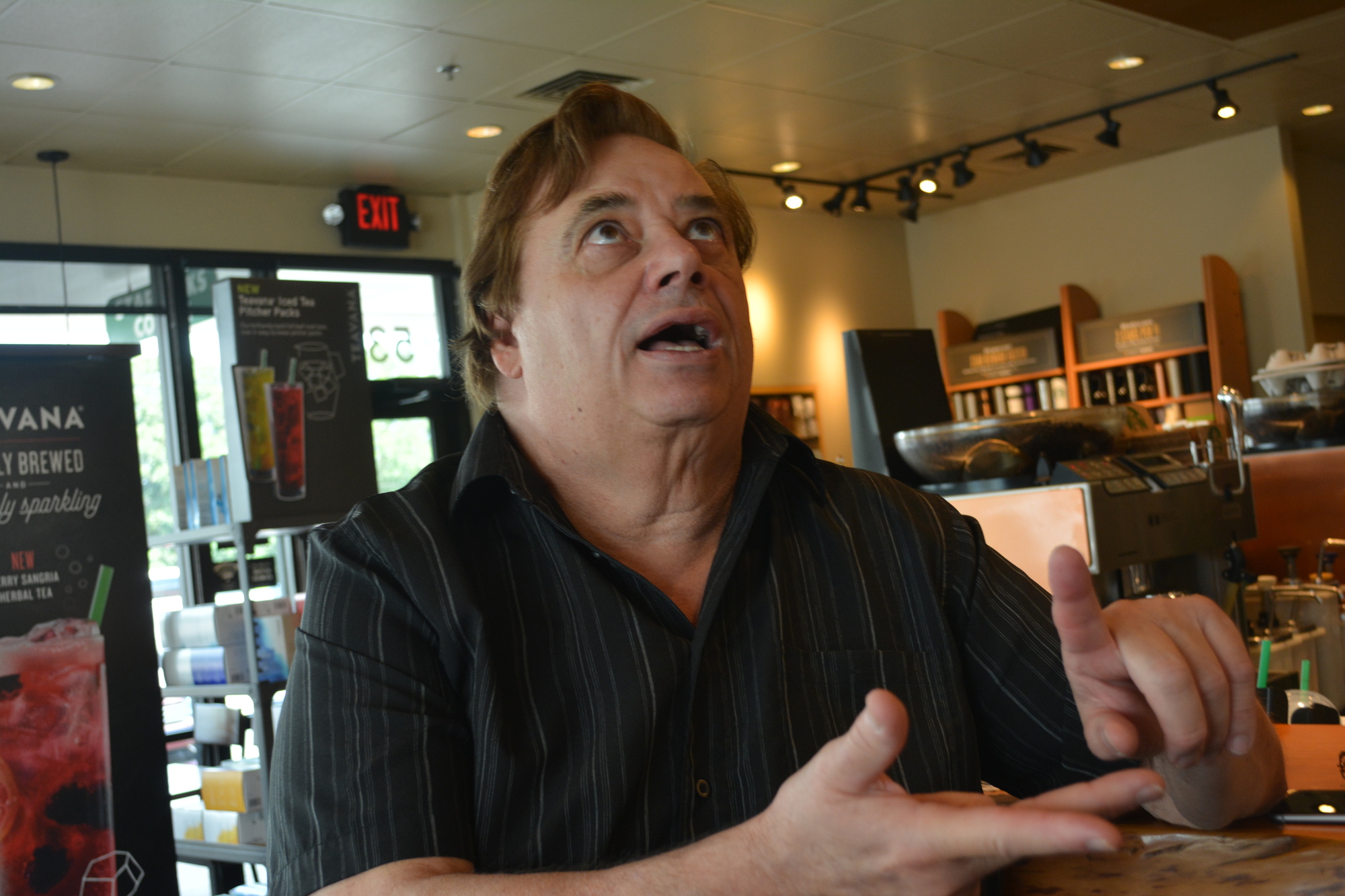 Q. Could you talk about your friendship with Carol and Randy?
A. "I've known Randy since 1979 when he sang at the Cincinnati Conservatory. Randy was fantastic so I invited him to come to New York where I was working. He stayed with me for a while and I invited over some important singer's agents. They took him on and his official debut was in Atlanta, where I was director of the Atlanta Opera. I've known both of them many years." 
Q. What makes them good instructors?
A. "The experience both of them have in performing. They have both been on stage for decades and they know that it's not only about giving a performance, it's about having a career. They know something like (this weekend's performances) can give the students' exposure. I wouldn't say they are tough, but they push their students to perfection. The teaching experience is so enjoyable because you are both working to make something beautiful."
Q. You have been an instructor at different times in your career, what did you enjoy about teaching?
A. "By the time I was 17, Julliard asked me to substitute teach. I really liked it. I found myself not teaching over the years because other things take over. You can't control the timeline of your life. But it is great to teach because you find your students are hearing what you are saying for the first time. They light up. It feels like you are molding clay. That gave me an incredibly happy feeling."
Q. Do you like to see performers put a new spin on your work?
A. "I absolutely love it, at least usually. Something like Signor Deluso has been performed thousands of times all over the world. You like to see what they do with it. Once, I saw it when it was done like the Godfather. That was fun. For the most part, I enjoy the updating of it. Sometimes they can go too far. I was in San Diego once and they turned it obscene."
Q. Do you think people need a night like this at Palm Aire to experience opera?
A."I remember when we did "The Trial of Mary Lincoln" for National Educational Television. It wasn't advertised as an opera and it was hugely popular. It won an Emmy. People didn't know they were watching an opera."
Q. You often say that it is important to educate young Americans about Opera? Why? People really aren't trying to educate people about Big Band or Ragtime, are they?
A. "I was thinking about it this morning. There always will be an audience for opera, but because opera is the most expensive to produce, it depends on a big audience. If you don't get to the young people, the audience will get smaller. Once people are exposed to opera, if they will eliminate their prejudice before watching, they will love it. I'll give you an example. We were rehearsing Deluso the other day at my house, which is kind of a mess because these construction workers are doing renovations. After we finished, one of the workman said, 'What is that?' I told him. He said, 'That was awesome.' I feel opera can appeal to people if they give it a chance."
Q. So what has to be done to bring opera to more people in America?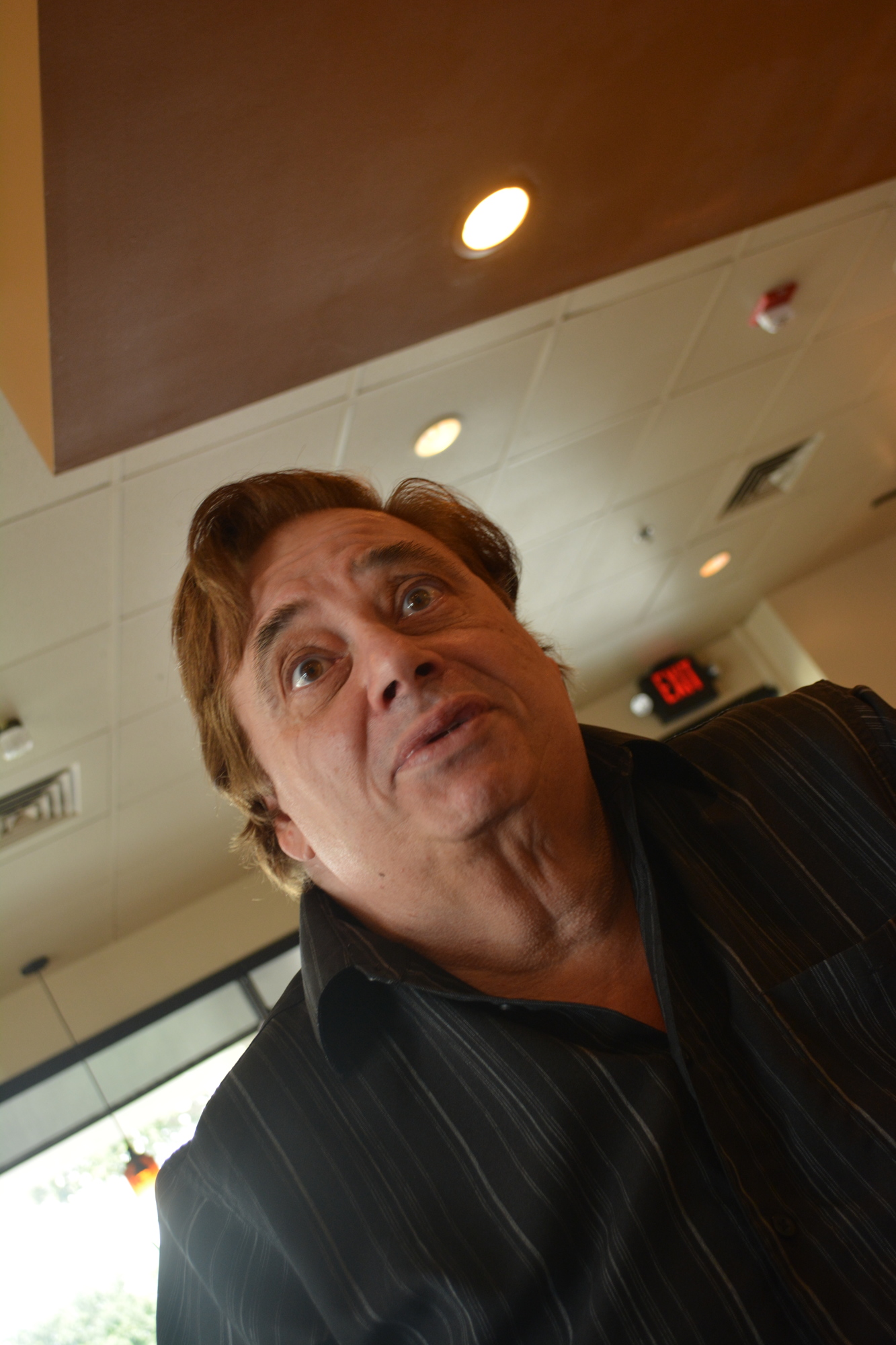 A. "You do opera in English and you bring it to the kids. In the late 60s and 70s, these regional companies were springing up all over the place and doing well. Then the economy went bad and those companies started closing. We have to continue to bring opera to people. I know it was in the cartoons many years ago, but I still think people have the image of opera as being the fat woman wearing horns."
Q. Why would you tell someone to go to Palm Aire for this performance?
A. "This particular opera is a comedy and it's done in English. Americans tend to think all operas are done in a foreign language and they won't be able to understand it. They wouldn't go to a play that's in Italian. But this is done in English and it will be very easy to understand." 
Q. You've written so many operas, was it difficult to change to orchestrating movies, where you might add or subtract from someone else's composition?
A. "That's what orchestration is, so nobody ever told me I couldn't do something, or at least not that I know of."
Q. Why did you switch to orchestrating movies when you loved writing operas and were so well-known for your work?
A. "I was 30 and at the height of my career when I went to Hollywood. I thought, 'What will happen to me when I am 68?' I didn't have anything to fall back on and I didn't have any benefits. I needed to work in the commercial field. It became an enjoyable, artistic experience."
Q. What work are you most proud of, whether it be opera or the movies?
A. "It's like your children. How can you pick one? You love every one as an individual."
Q. For movie lovers, which of the movies that you have worked on would you most like to sit and watch?
A. "The Shawshank Redemption. I loved every minute of that movie. The acting performances were incredible. You know, when I got the script for that movie, it was called The Poster of Rita Heyworth."
Q. I guess a lot of movies go through changes after you get the original script, don't they?
A. "When I got the script for Pretty Woman ... I was doing the opera scenes in the movie ... I was told the stars were going to be Richard Dreyfuss and Madonna. I had to go to the set for the first scene they filmed, which was the last scene in the movie where (the main character in Pretty Woman) was saying goodbye to her roommate. I was there because if you remember that scene, you could hear the opera playing as the car came down the street. I saw this tall, thin woman standing in the room and I wondered what was going on. I asked Garry Marshall, the director, what was happening? Garry told me to come over and look through the camera. (Julia Roberts) had something special when she was on camera. That's where the experience comes in."
Q. What movie, of the ones you worked on, would you want to watch if you were just thinking about the music?
A. Probably Legends of the Fall. I went lower with the strings and divided up the strings. It made the sound lusher and powerful." 
Q. Where did you get your sense of humor?
A. "I've always had it. I always have found things hilarious."
Q. Critics can be hard to take at times, how do you deal with it?
A. "Why is it that if you have 10 reviews, and eight are very good and two are bad, you focus on those two? I guess it's because everything in Opera is bigger than life, and we want to be loved even more."
Q. So do you have a good story?
A. "Francis Ford Coppola invited me to Napa to work with him once. He wanted to do a musical and he wanted to write the music himself. I really enjoyed myself. He was working on an adaption of Pinocchio. I was thinking, 'Here is this genius and he is asking my opinion.'"
Q. What was the last movie you worked on?
A. "It was Wall-E, that came out in 2008. I can't say I miss it, but we had a community of good people. It was such great camaraderie. The studios kept after me for two years, and then they stopped."
Q. Are you currently working on anything?
A. "I am writing Cantata for CAN (Community AIDS Network) for Carol and Randy. The three of us will perform. It will be Nov. 17 at (the CAN Memorial Garden, 1231 N. Tuttle Ave., Sarasota)."